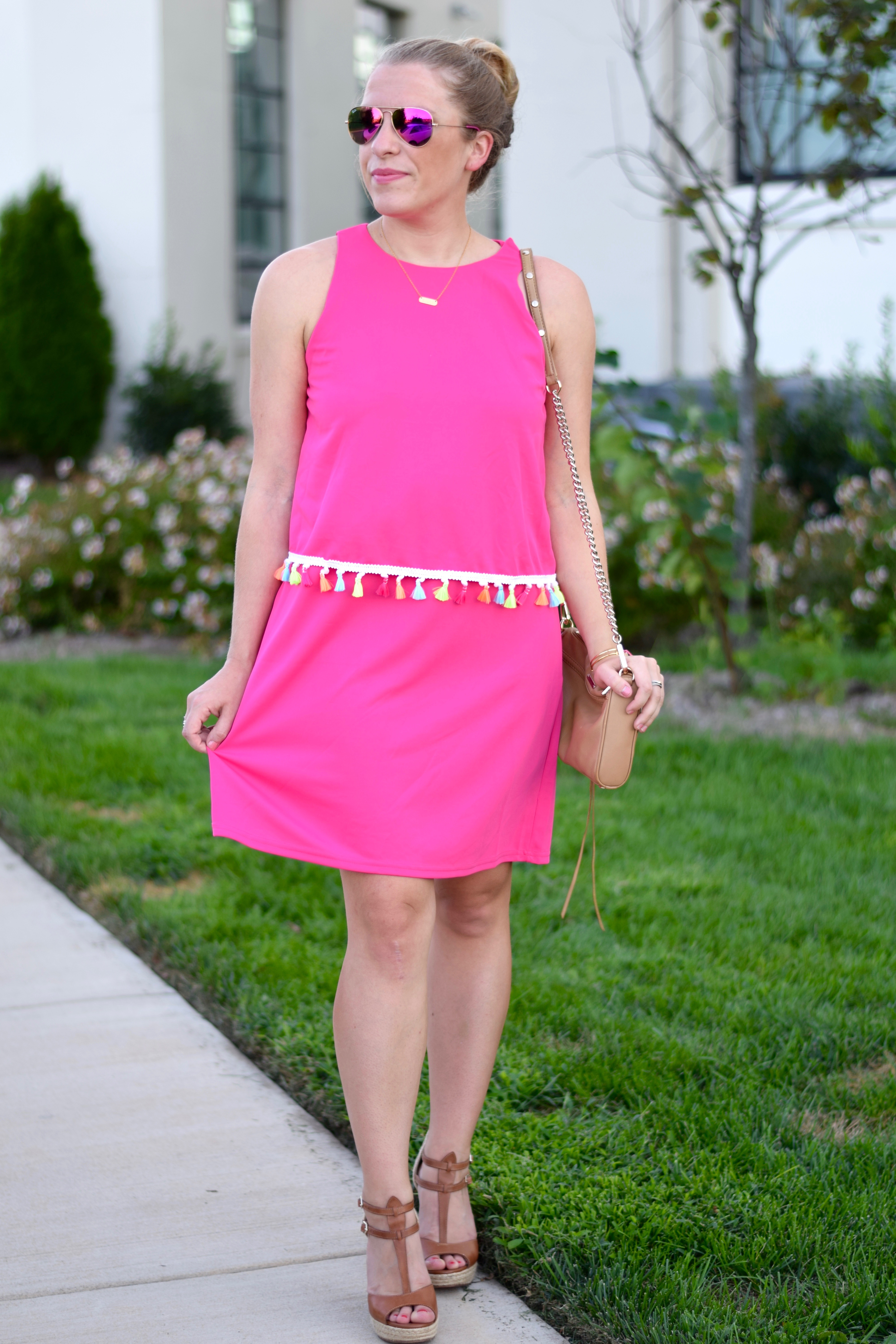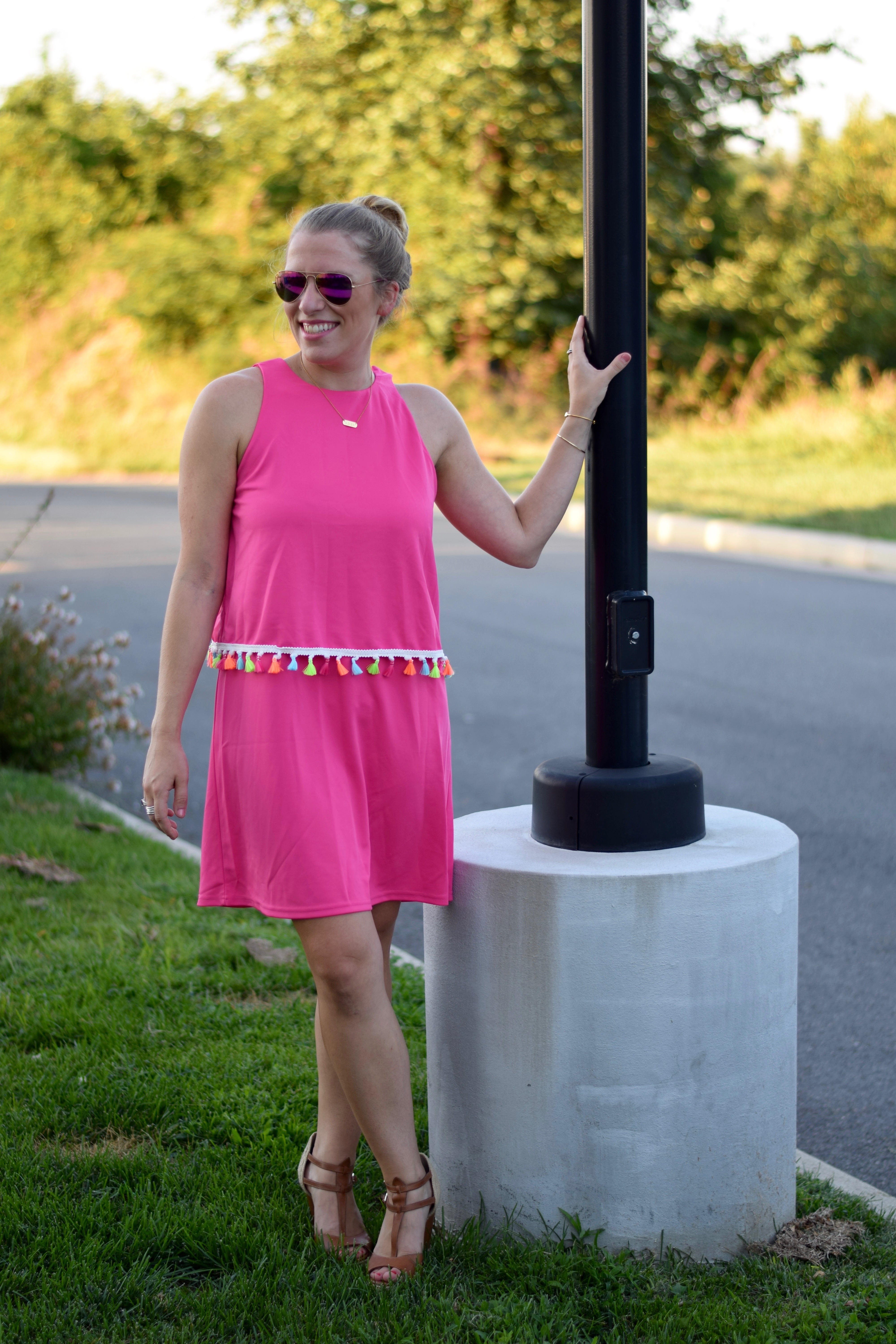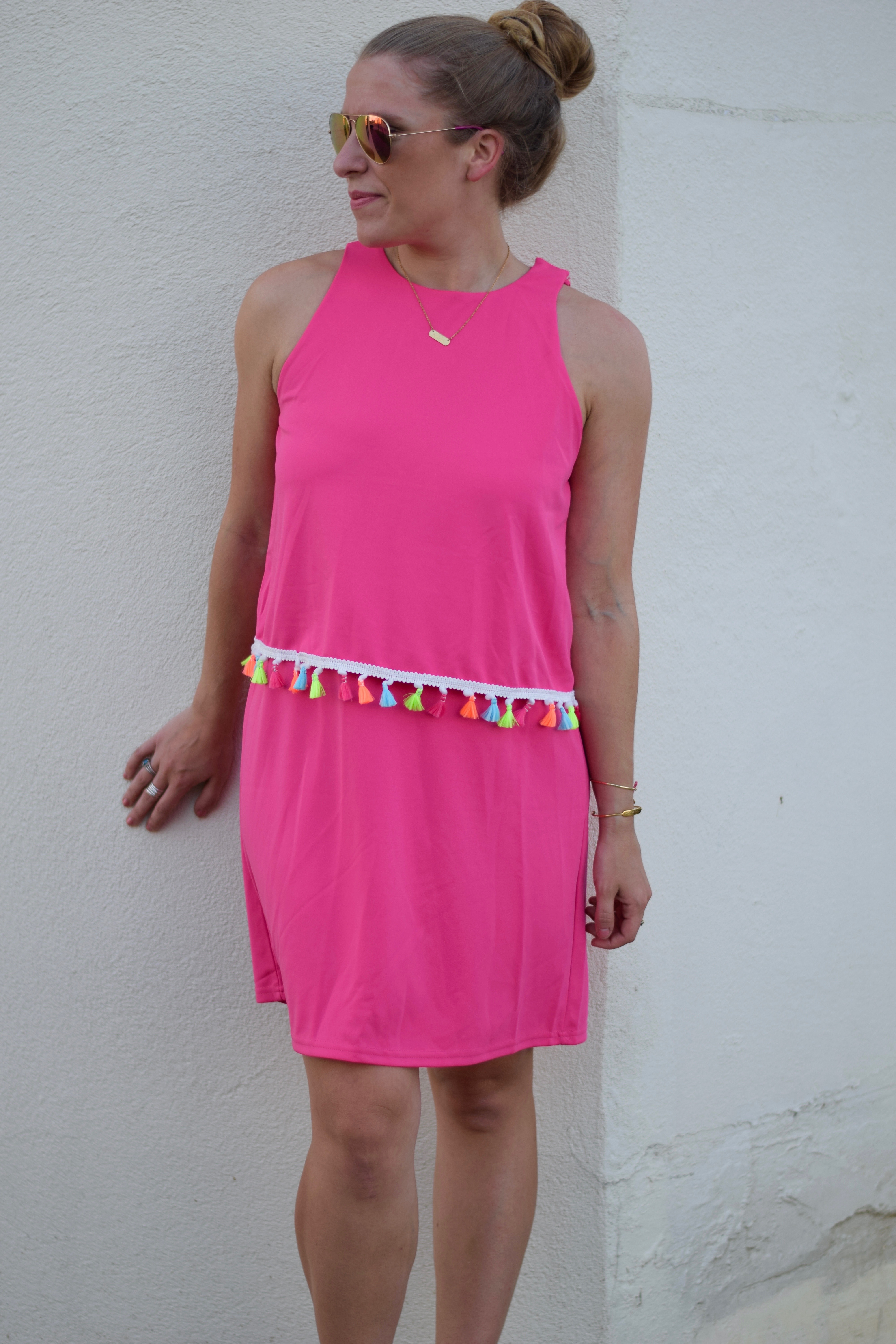 Outfit Details
Hot Pink Tassel Dress (c/o, only $8!!) / Bar Necklace / Crossbody / Pink Mirrored Ray Bans
 Happy Wednesday friends! We're almost half way through the week (woo!) I'm so excited because today I'm collaborating with SheIn to share with ya'll a GORGEOUS hot pink tassel shift that's pretty much perfection.
Now I know it's mid- September (still struggling to deal with that….), but now is one of my favorite times to stock up on end of summer sale items. This little number is only $8 dollars! I know, I know, I'm shocked too. The quality is actually really good, and it fits true to size. It's also the perfect thickness (not to thick, not too thin). The back is so unique and fun, while the hot pink color looks great on every skin tone. Basically it's the perfect spring/summer/warm weather vacation dress 🙂
I figured I had to share this with ya'll, especially for those you who have any upcoming tropical vacations planned this fall/winter. Last week Myles and I actually booked a trip to Mexico, so you better believe this dress will be coming along in October….
One more thing I have to mention about SheIn. For those who have never heard of the brand, it's kind of like Forever21 and H&M in a sense that they have the latest trends at reasonable prices (just a TON to chose from!) I've ordered from them in the past, and have been pleased with all my purchases. One of my favorite striped dresses that I wore nonstop last fall/winter is actually from there. Just make sure to read reviews on all items (some things run small / some large) and expect that the shipping may just take a little longer. It's totally worth it though to get trendy items at great prices.
As always thank you for reading!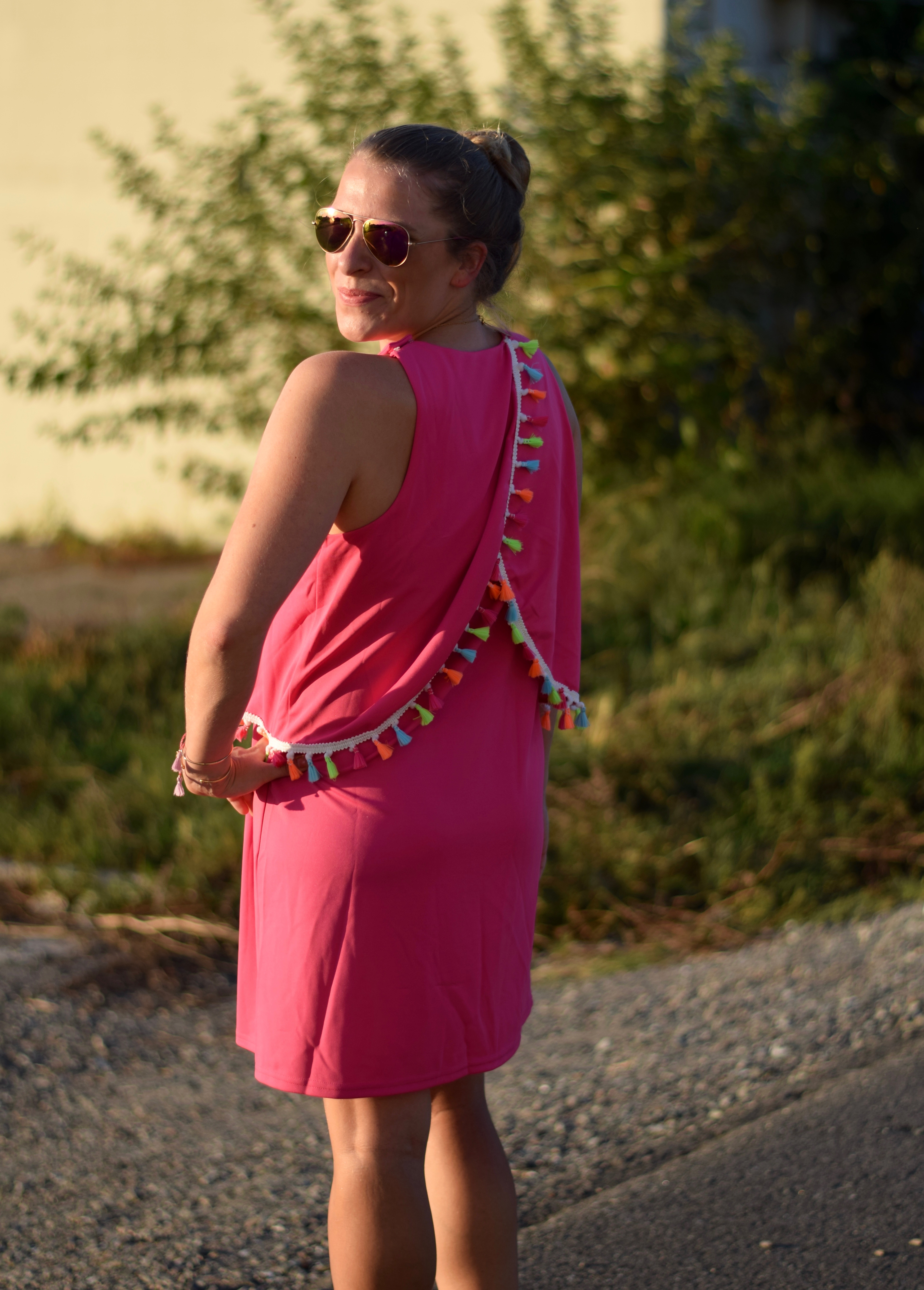 Have you shopped the brand SheIn? I'd love to hear your thoughts! 
XOXO,