Now you may think the title of this post is a little drastic. But I'm not exaggerating whatsoever when it comes to these beloved flats. If you've followed along on Instagram for a while (kimsyc), you may have noticed that I post a lot of work #ootds. One thing that pretty much remains the same are the shoes I wear to the office at least every other day (if not everyday…trying to work on that though!)….
Which brings me to that pair of flats I can't live without……
The Tory Burch Revas!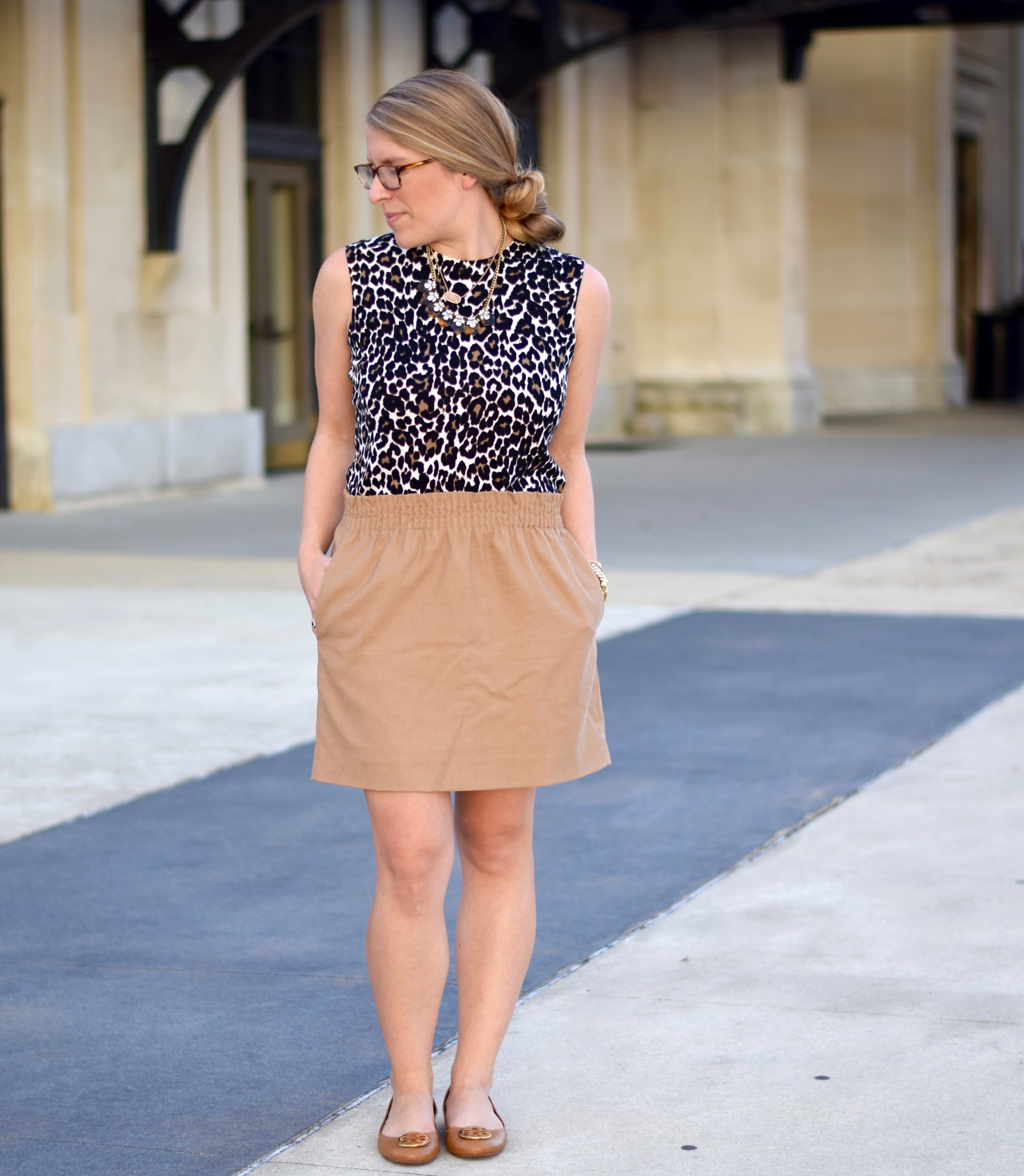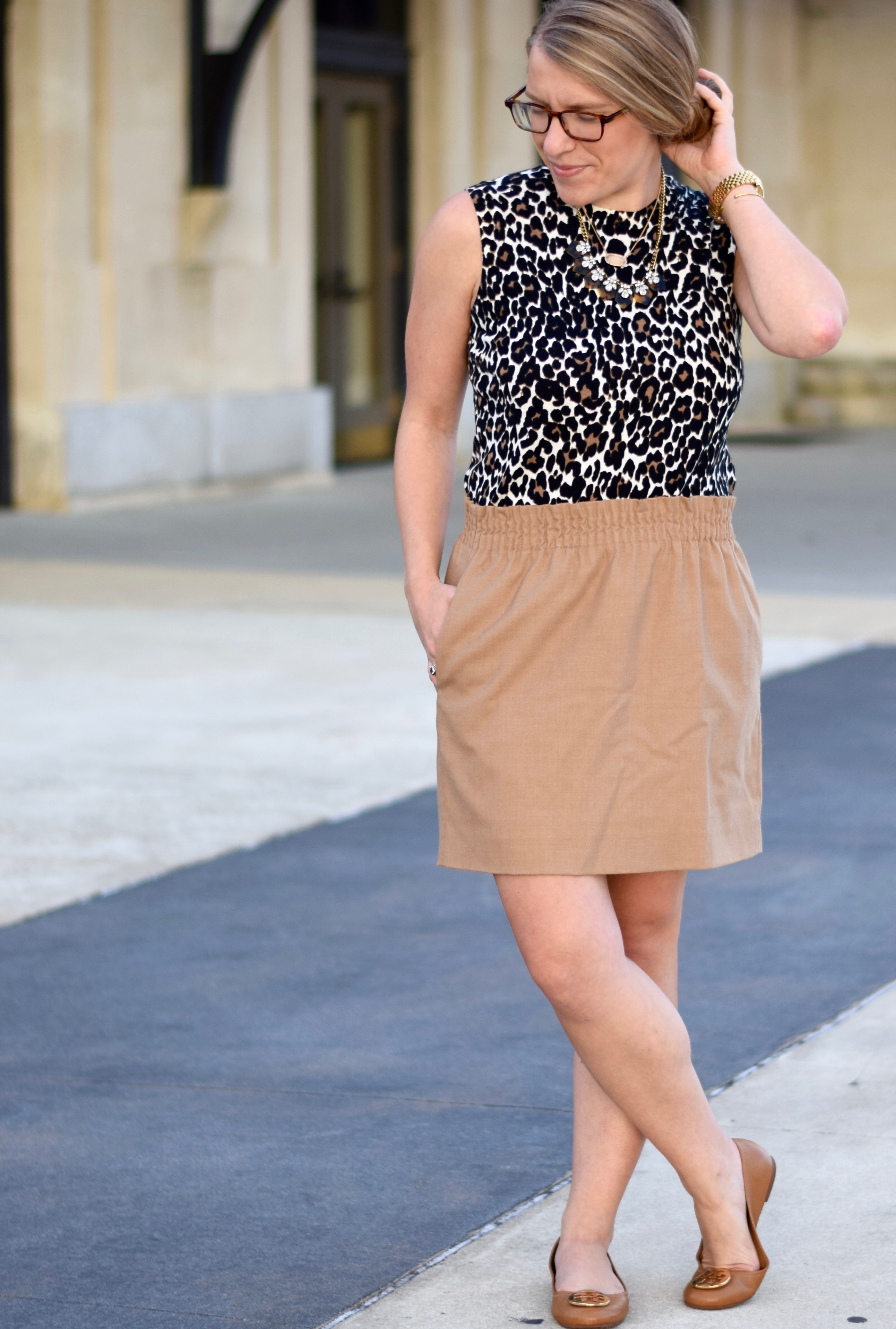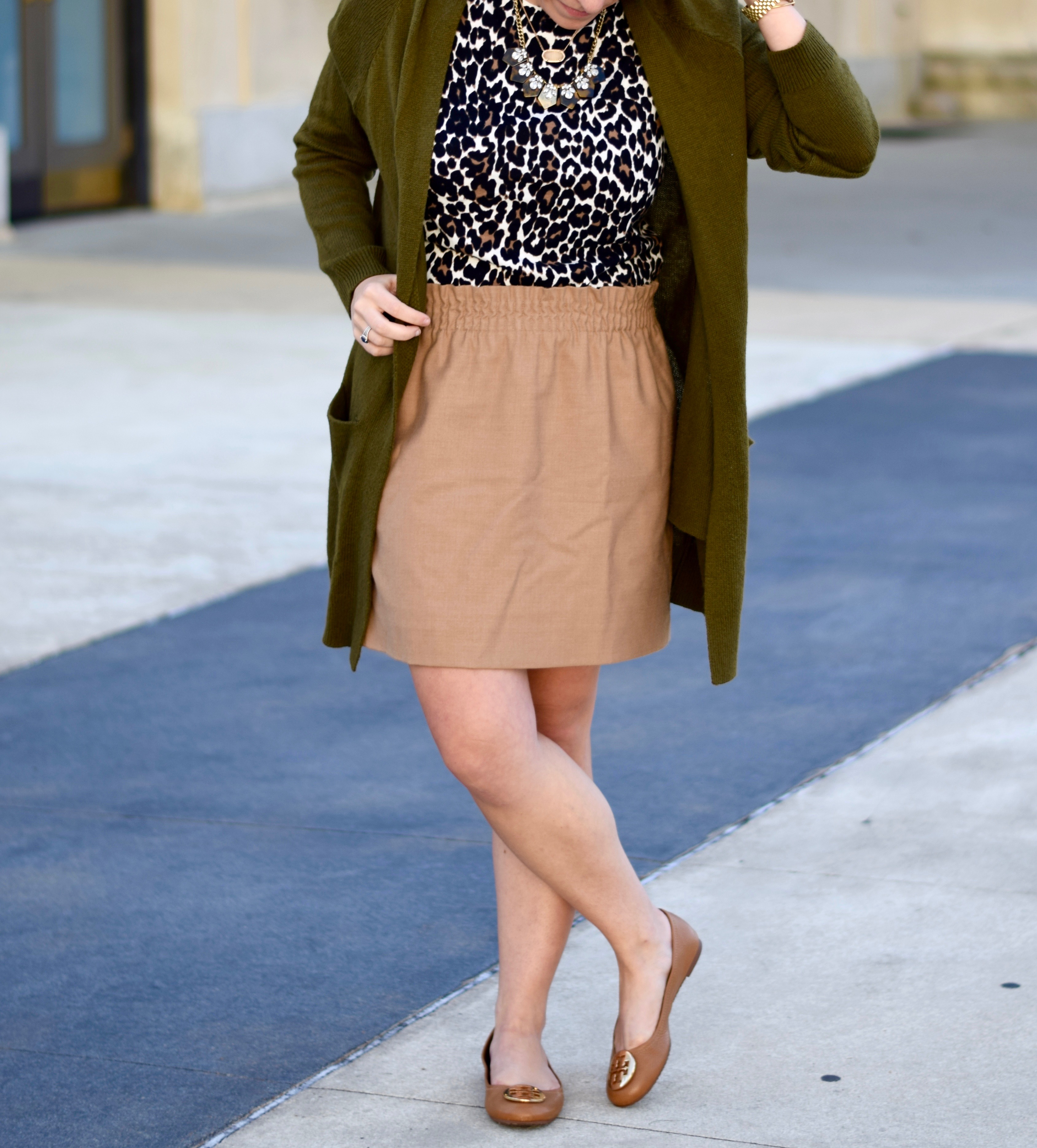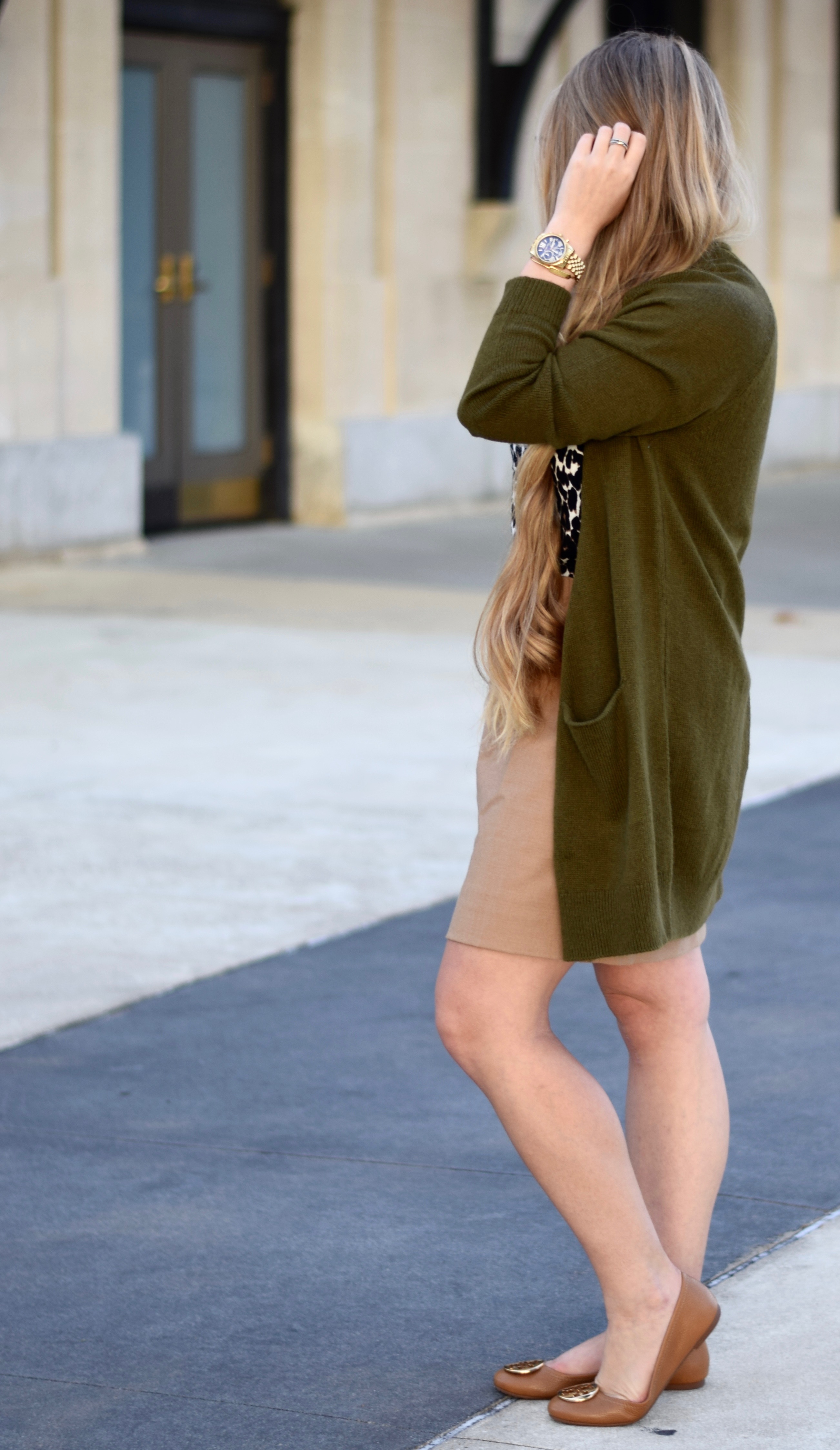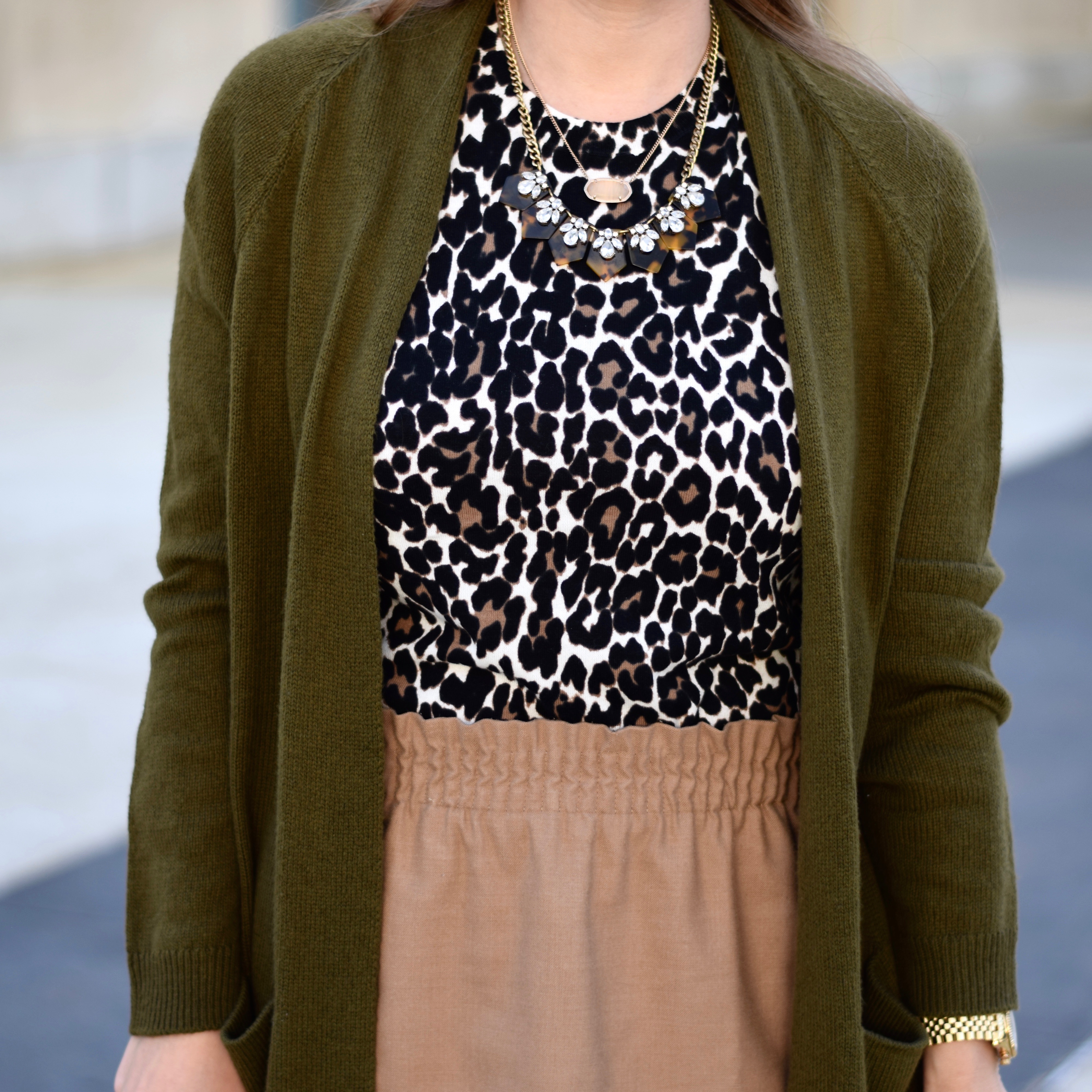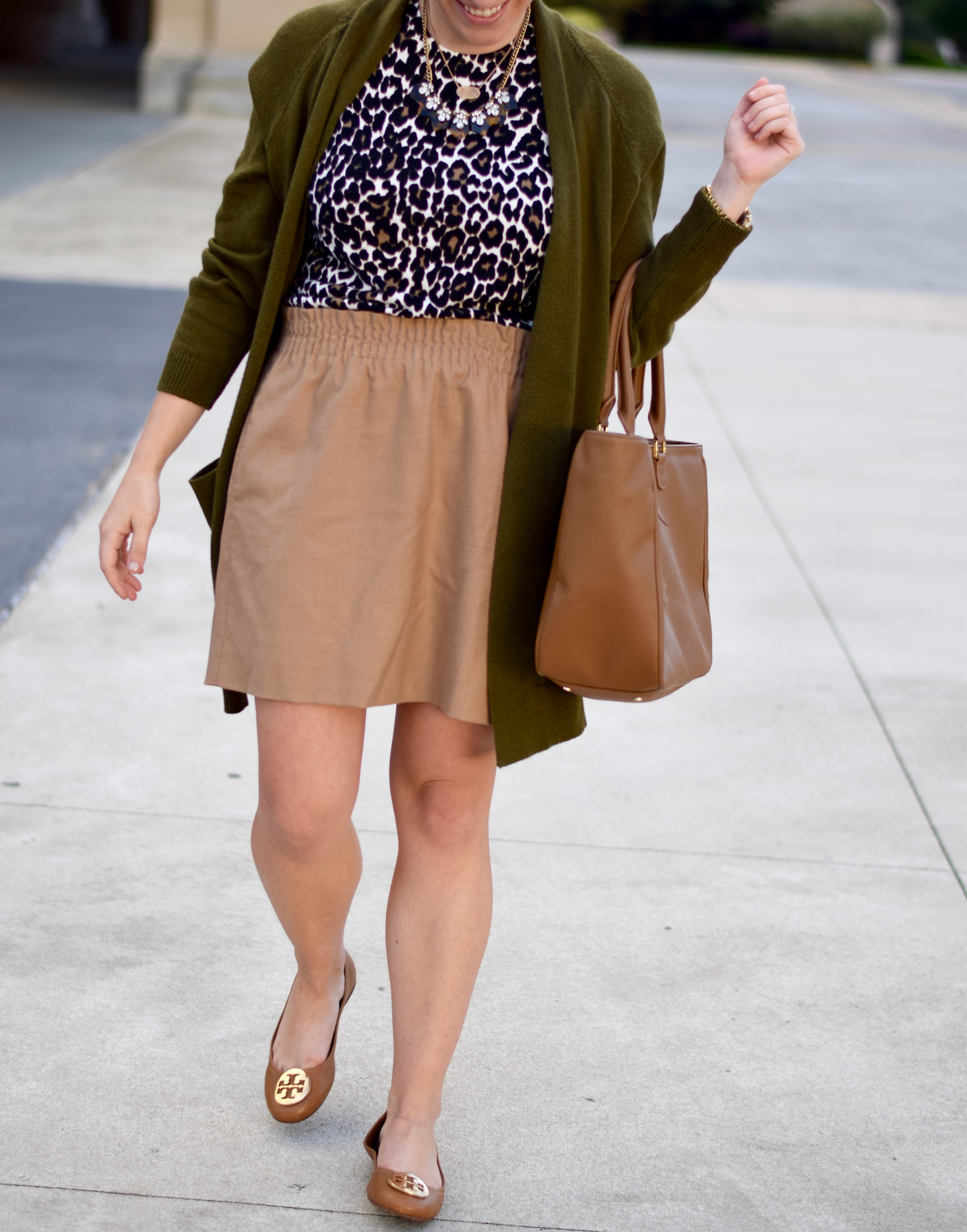 Outfit Details:
Tory Burch Revas / Jcrew Factory Skirt (comes in 5 colors, the raspberry is gorgeous!) / Leopard Top (love the long sleeve version here) / Cardigan (size down)
Now let me preface by saying, that I admit these flats are more splurge-worthy. But trust me ladies, you'll get your money's worth. One piece of advice that I like to stick to when it comes to pricier items, is to think about the 'cost per wear' (this is coming from an accountant after all 😉 )
So let me break it down:
Let's figure, in my case as an example, I bought my first pair of black Revas two years ago. Since then let's estimate I've worn them 2x/week just to be on the cautious side. That's almost 200 wears in 2 years for a pair of flats that run about $200 give or take. If you're still following my crazy logic, that's simply $1/wear! I also have to add that my first pair is still going strong and I plan on wearing them for years to come….
Anyways, by now I'm sure you get that I'm obsessed with these flats. Not only are they perfect for the office year round, but they can be worn on the weekends for an easy put together look. They're super comfy and actually mold to your feet over time. Now that I've fallen hard for this style of shoe, I really have a difficult time wearing any other flats (especially if I  know a lot of walking/ standing will be involved!)
I highly recommend the classic black pair, but the tan pair is just as great. If you've never tried a pair on, I'd recommend stopping into your local Nordstrom or Tory Burch store, because sizing can vary based on color.. (very strange…but just a heads up!)
As for the rest of my outfit…
This Jcrew Factory skirt is a wardrobe staple. I own it in a handful of colors, with the tan and black being my favorites. Generally I'll throw on a gingham button down or Elsa top, but recently picked up this leopard top and love how fun it is! But in all seriousness, this combo is such an easy work look that requires minimal thinking on mornings when you just can't… (I'm sure ya'll can relate!)
Well enough of my rambling, I hope everyone has a  wonderful Wednesday. I have some fun things coming up on simpleyetchic that I've been working on behind the scenes, that I can't wait to share (including a fun giveaway!)
XOXO,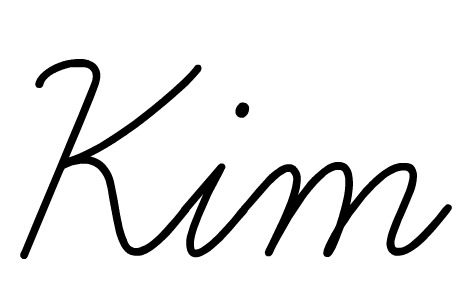 What do you look for in a pair of flats?  I'd also love to know if you own Revas (what colors?!) I'm on the lookout for the leopard pair (naturally 😉 )
PS- If you sign up to receive exclusive emails here, you'll get 10% off your purchase and free shipping on your very own pair of Revas!