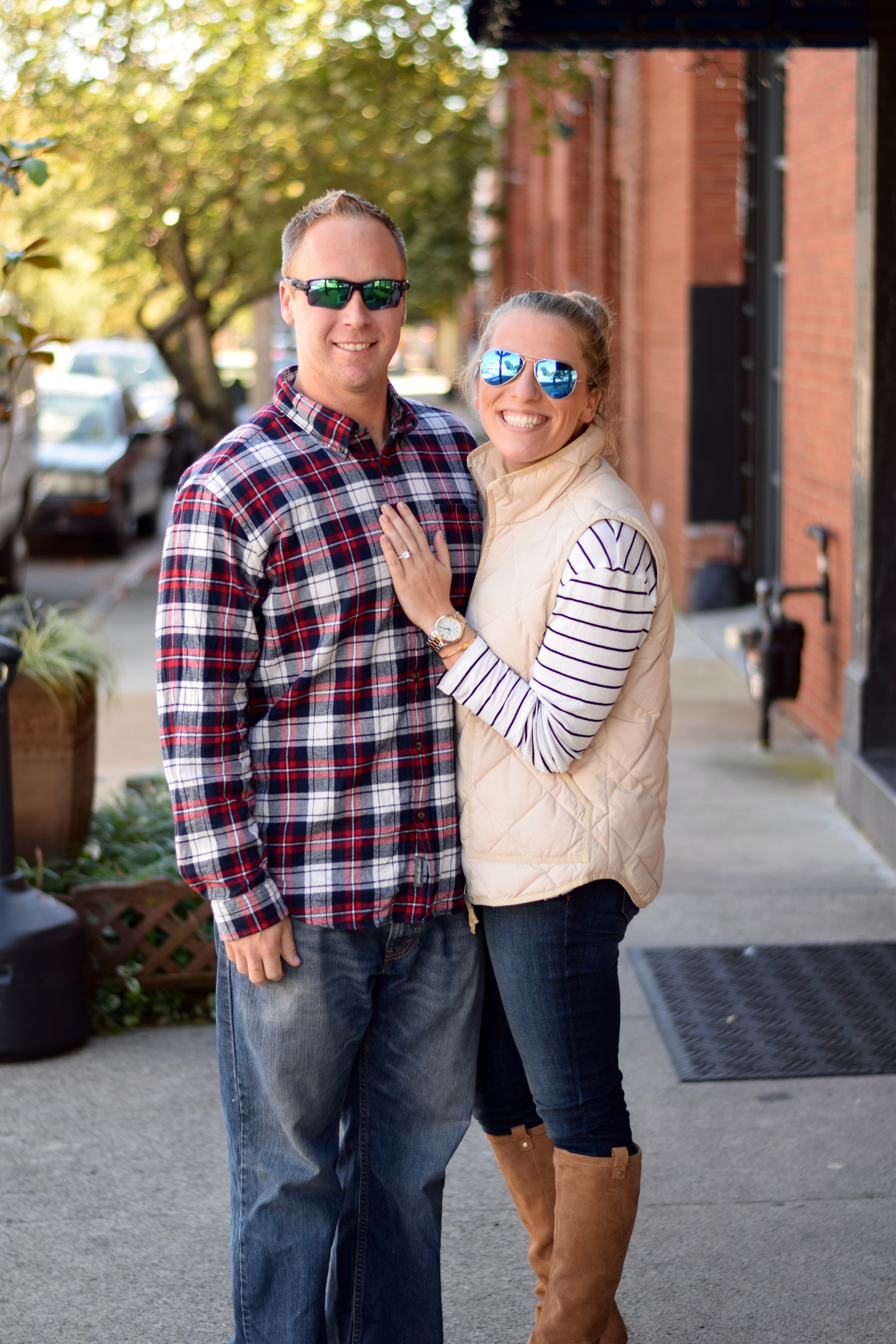 This past Saturday, in the comfort of our own home, my best friend and love of my life asked me to marry him. It may have been hurricaning outside, and I may have been a little bit sick- but it was simply perfect. Words can't even describe how excited I am to spend my life with this man- I'm sitting here five days later and I'm still in shock/excited/overwhelmed with love….but really just trying to process it all (in the best ways possible).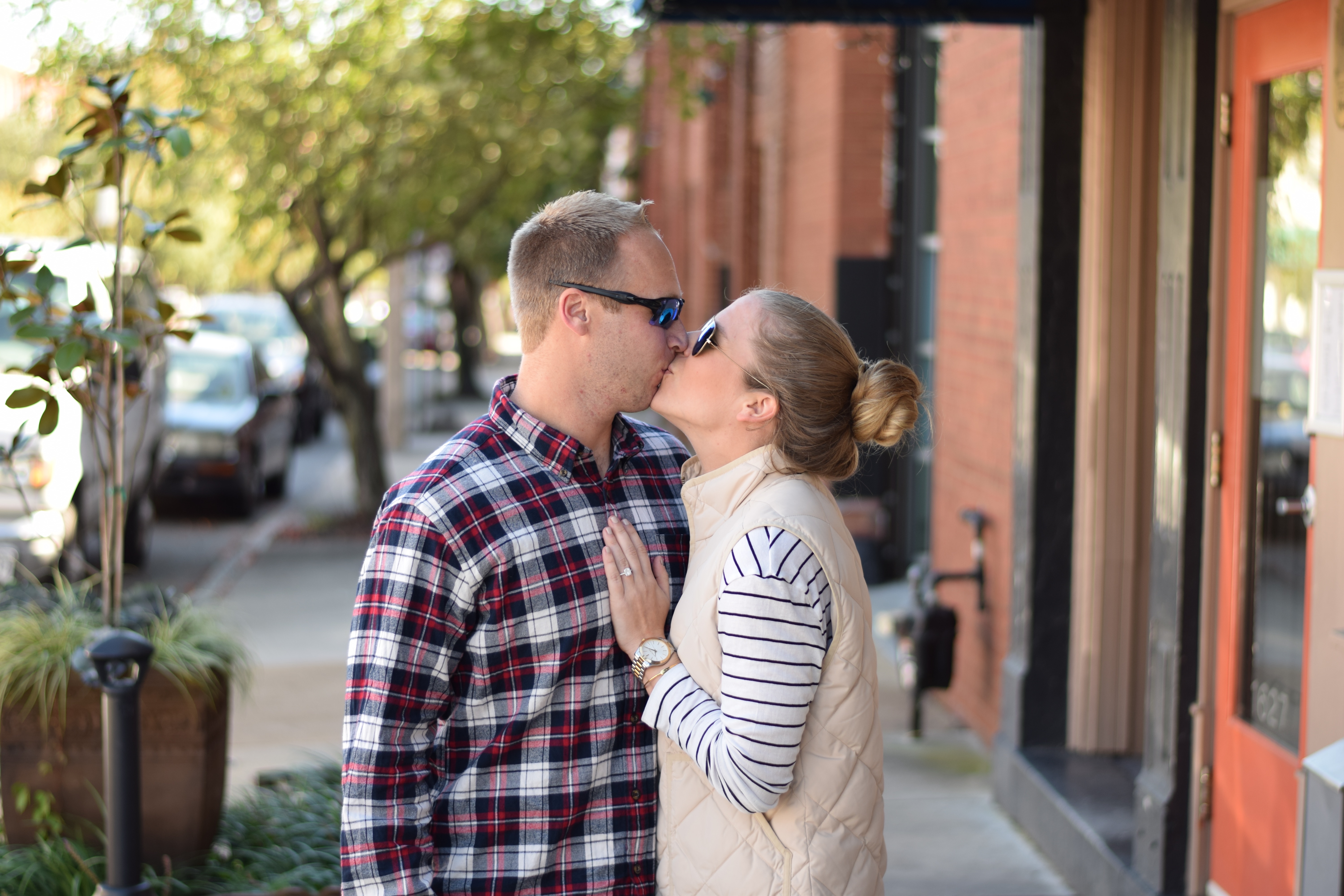 Myles and I have been dating for over five years, but have known each other since we were just about 20. We met through mutual friends, and instantly just clicked. Everything was always so easy with him – I really could go on and on about the reasons I love this man (I once gifted him with custom Hershey kisses for our first Valentines Day together, each with a different saying of "I love you for XYZ reason….," but that's a story for another time).
He keeps me calm and level headed (as best he can!), he has the kindest heart, he's hilarious, he's handsome, he's loved by everyone who meets him, he's ambitious and motivated, he's a hard worker, and he is all around the most genuine person I know.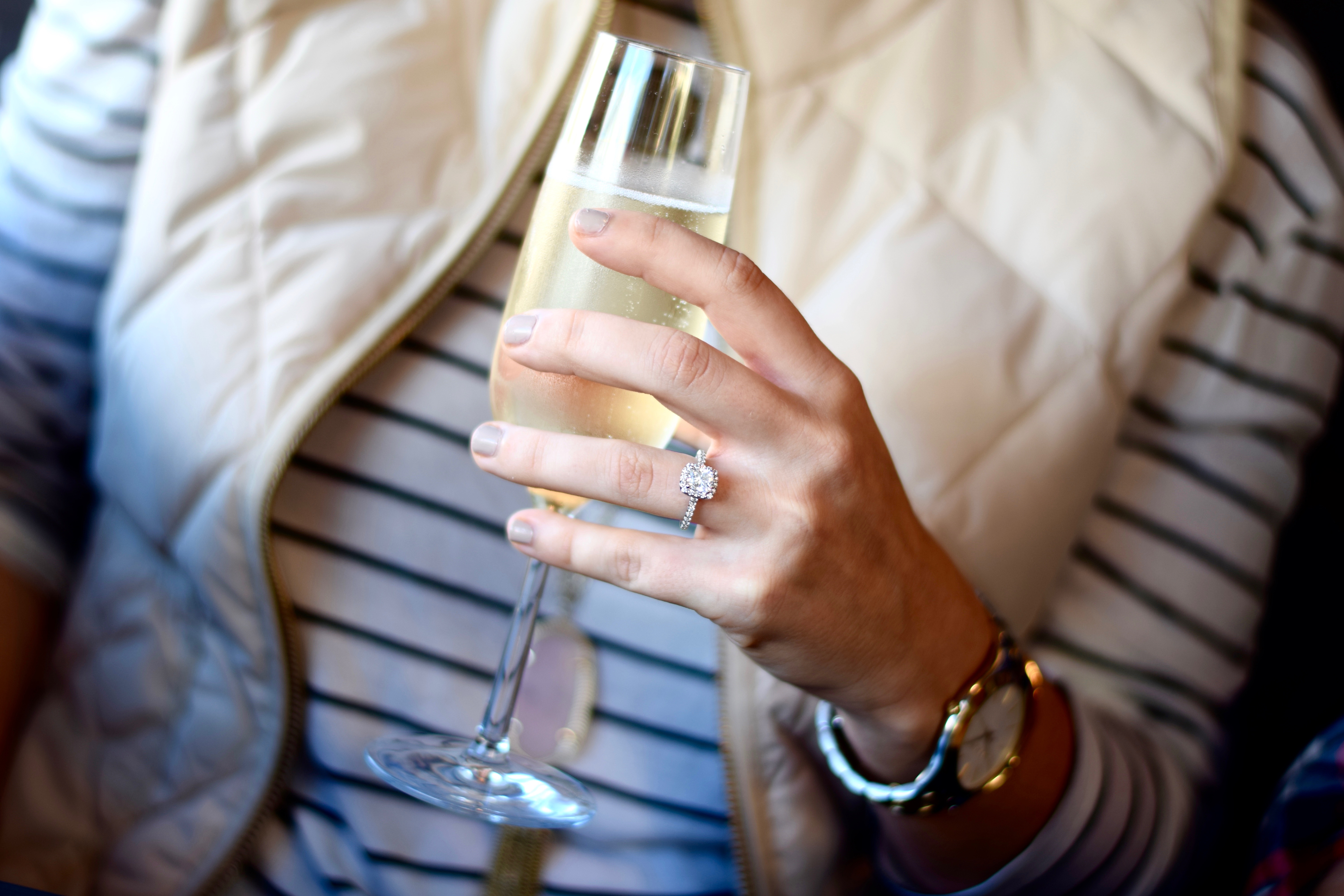 Myles- I love you more than anything, and I can't wait to spend my life with you. So many good times ahead, and I'm forever grateful to have you by my side…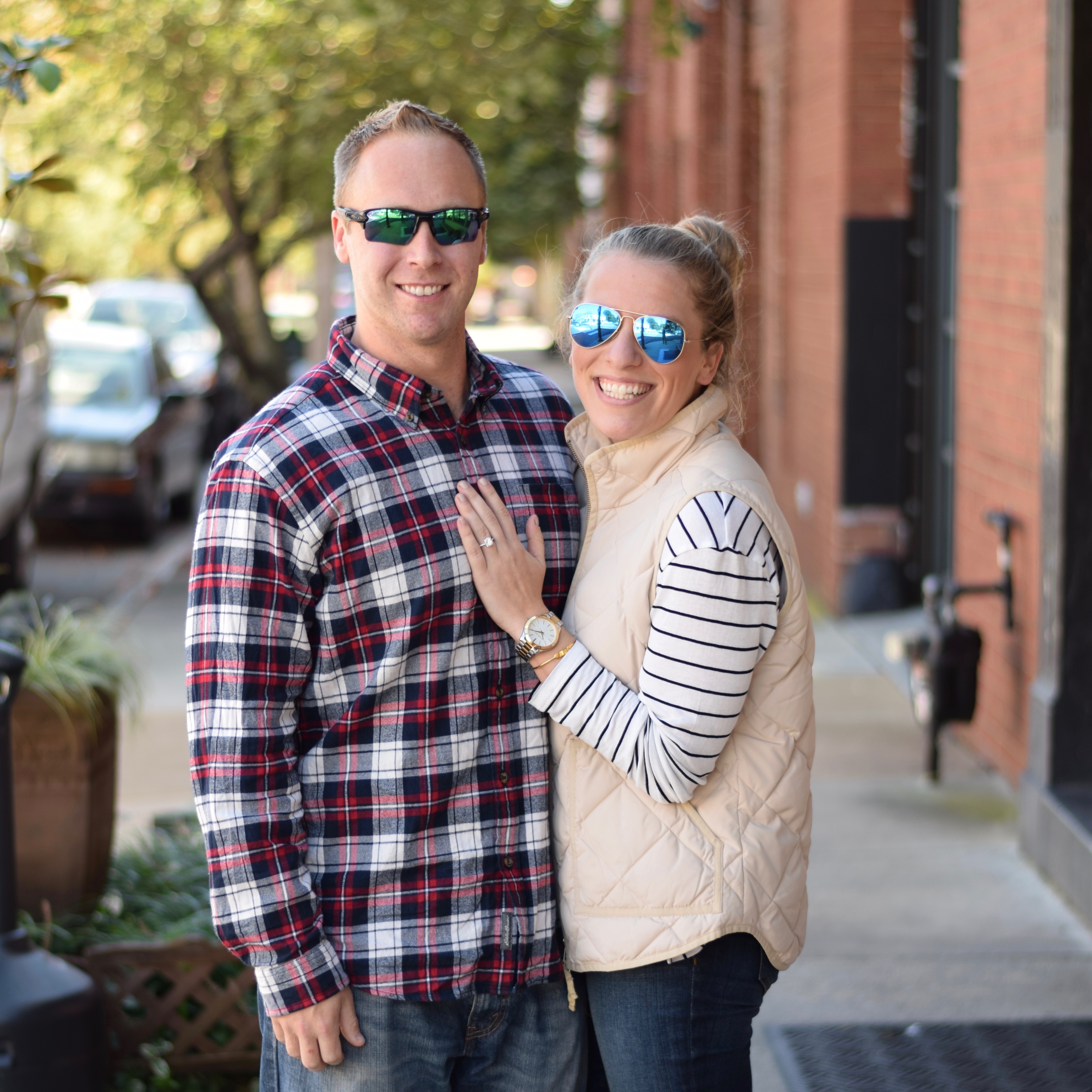 Thank you for all of the love on Facebook/Instagram. I appreciate all of the sweet words. Regular blogging will resume, as the craziness dies down (did I tell you leave for Mexico in 8 days!)
I'm thinking of starting a little wedding series, if that is something ya'll would be interested in – If anything I'd love to have a place to chronicle this time in our life.
Thank you so much for reading, I love you all!
XOXO,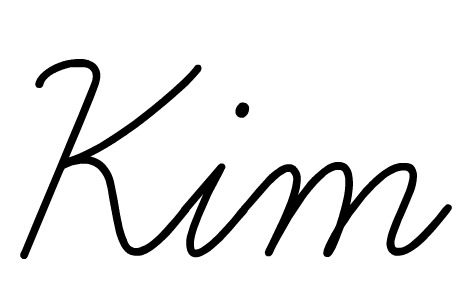 PS: Here are just a few outtakes right after it happened, taken with my iPhone! If anyone is celebrating (or looking for a nice dinner rec in RVA) Bookbinders is the way to go! <333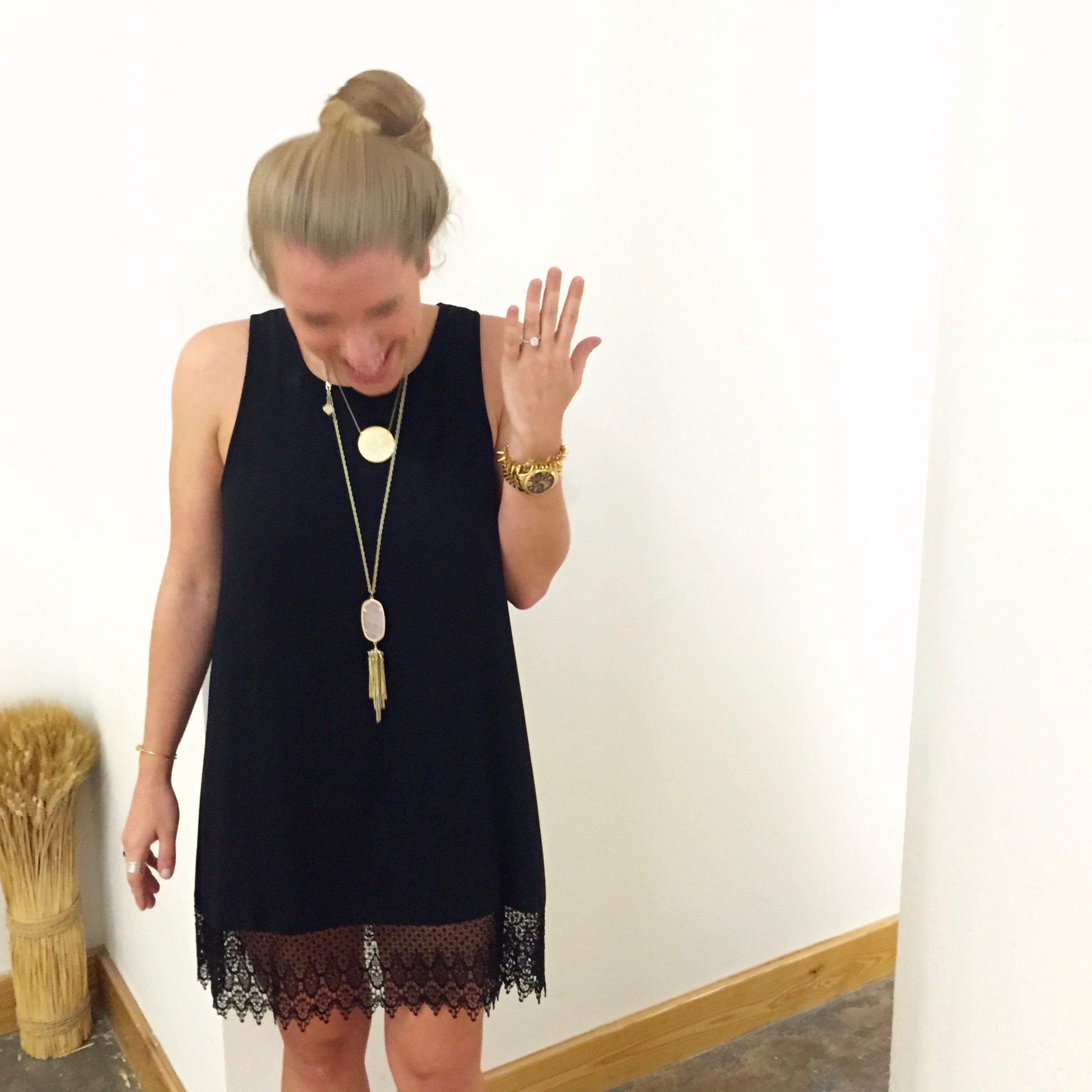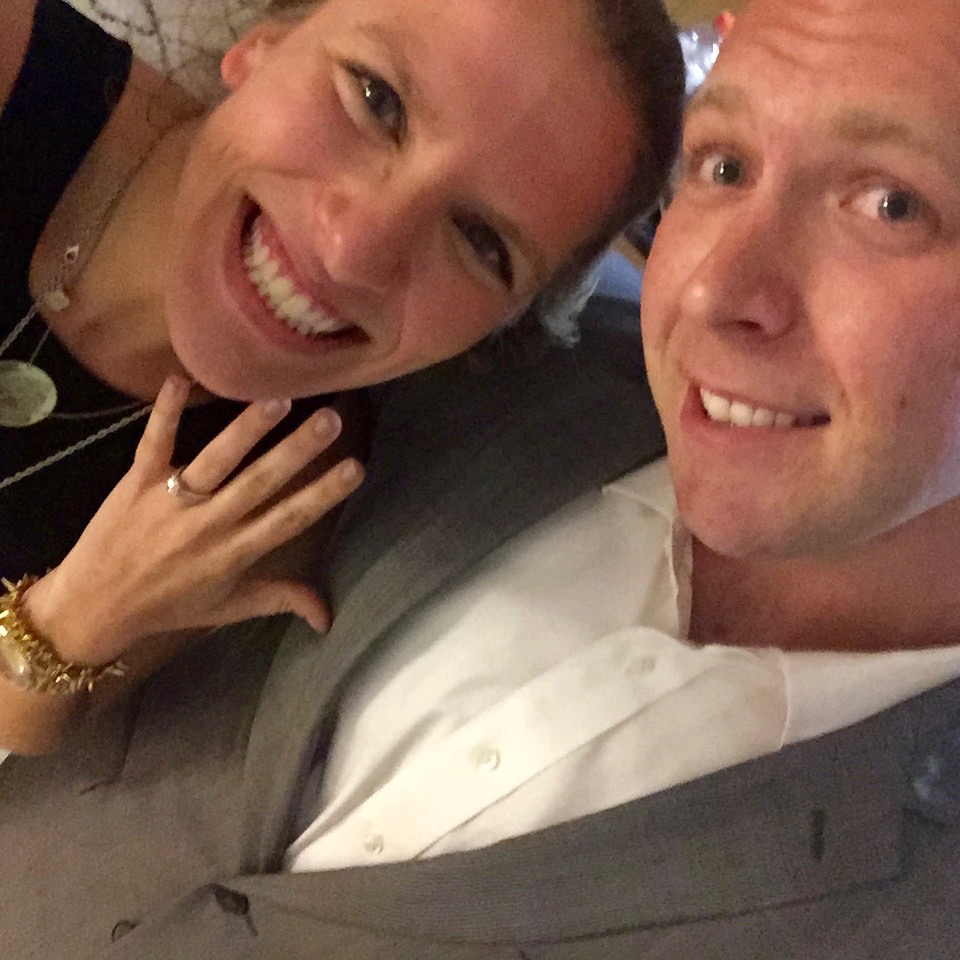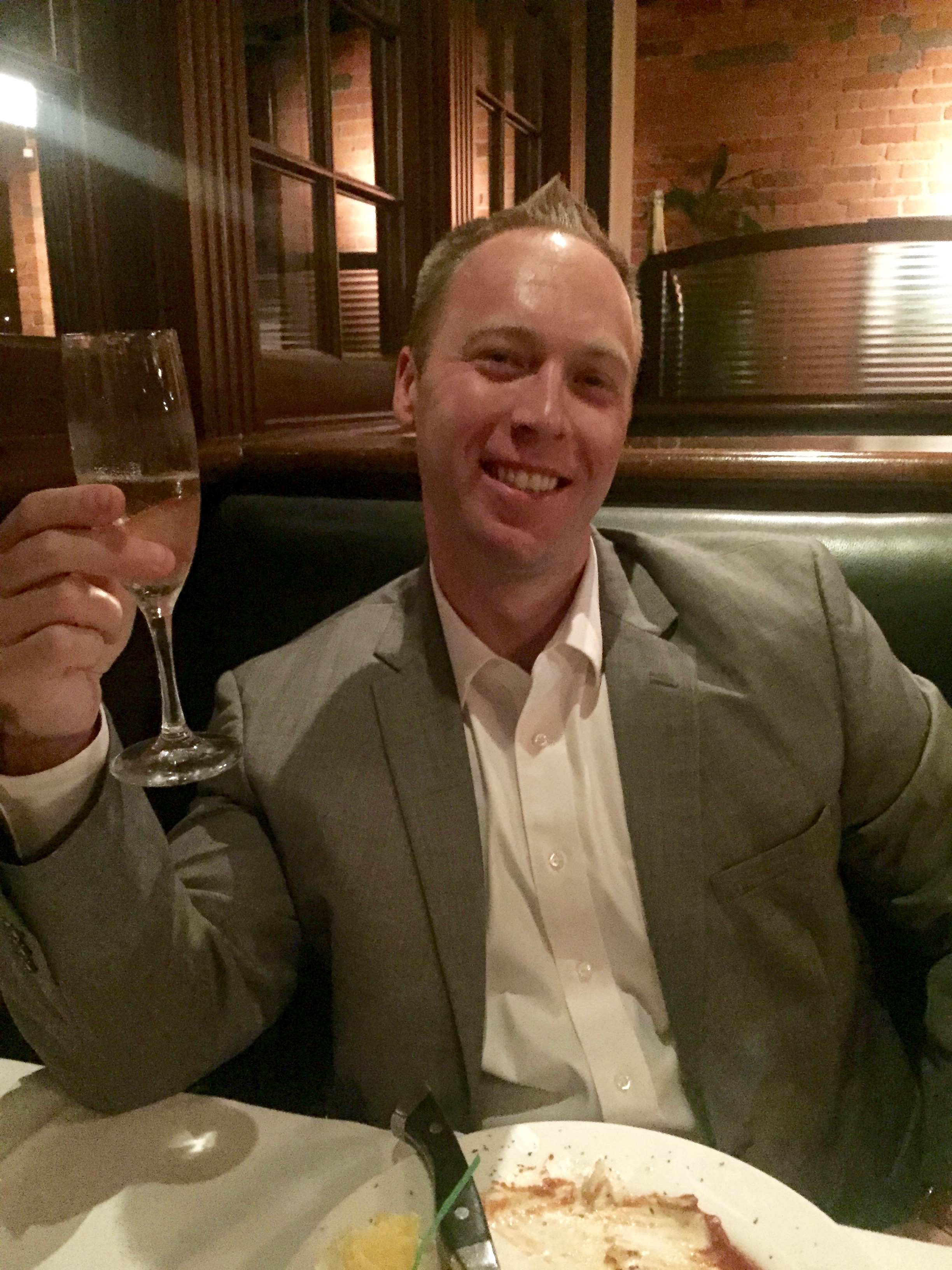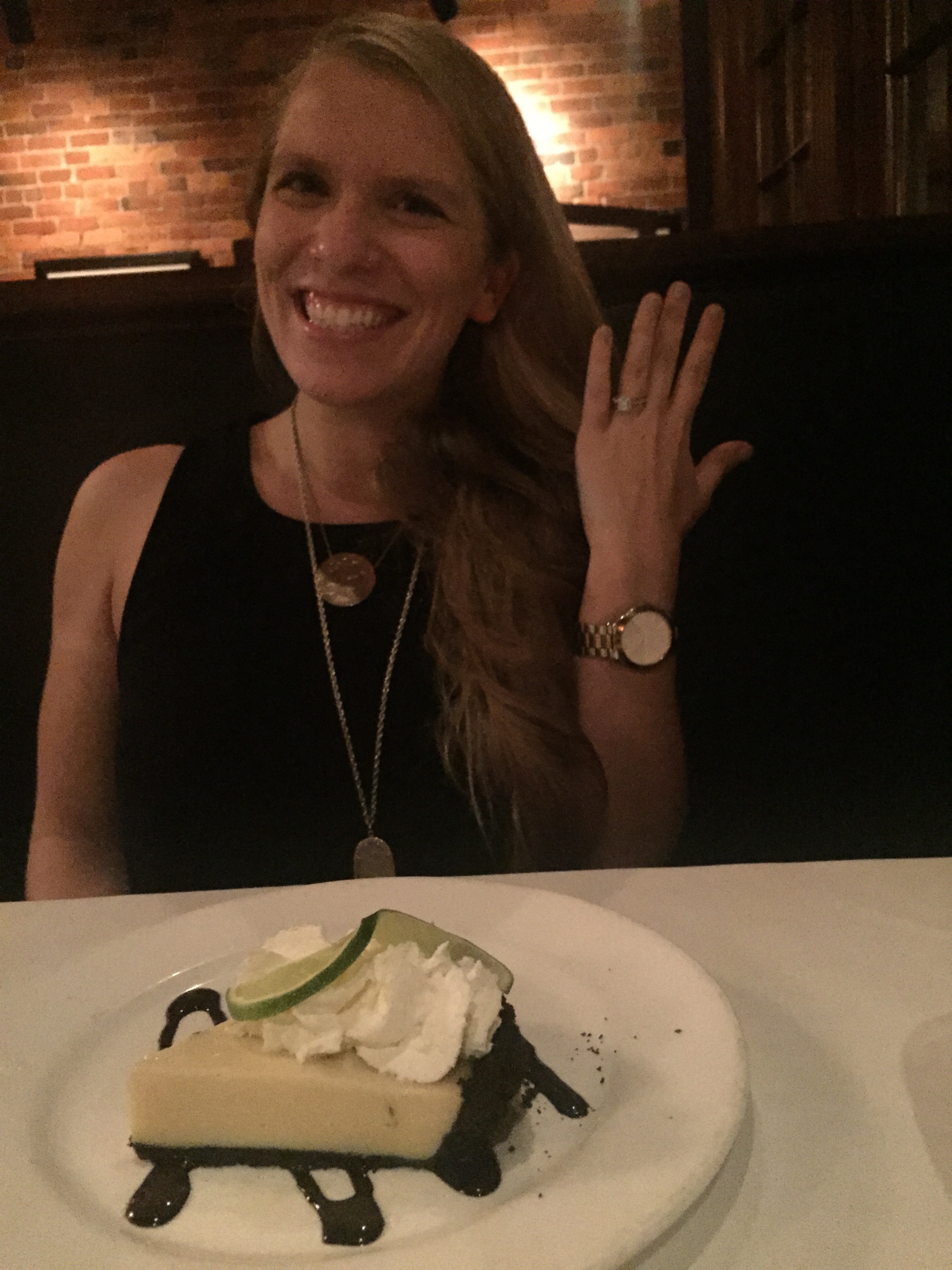 For all you ladies out there, I would love to hear your engagement stories (please share!) Also, any advice for future wedding planning would be greatly appreciated <33