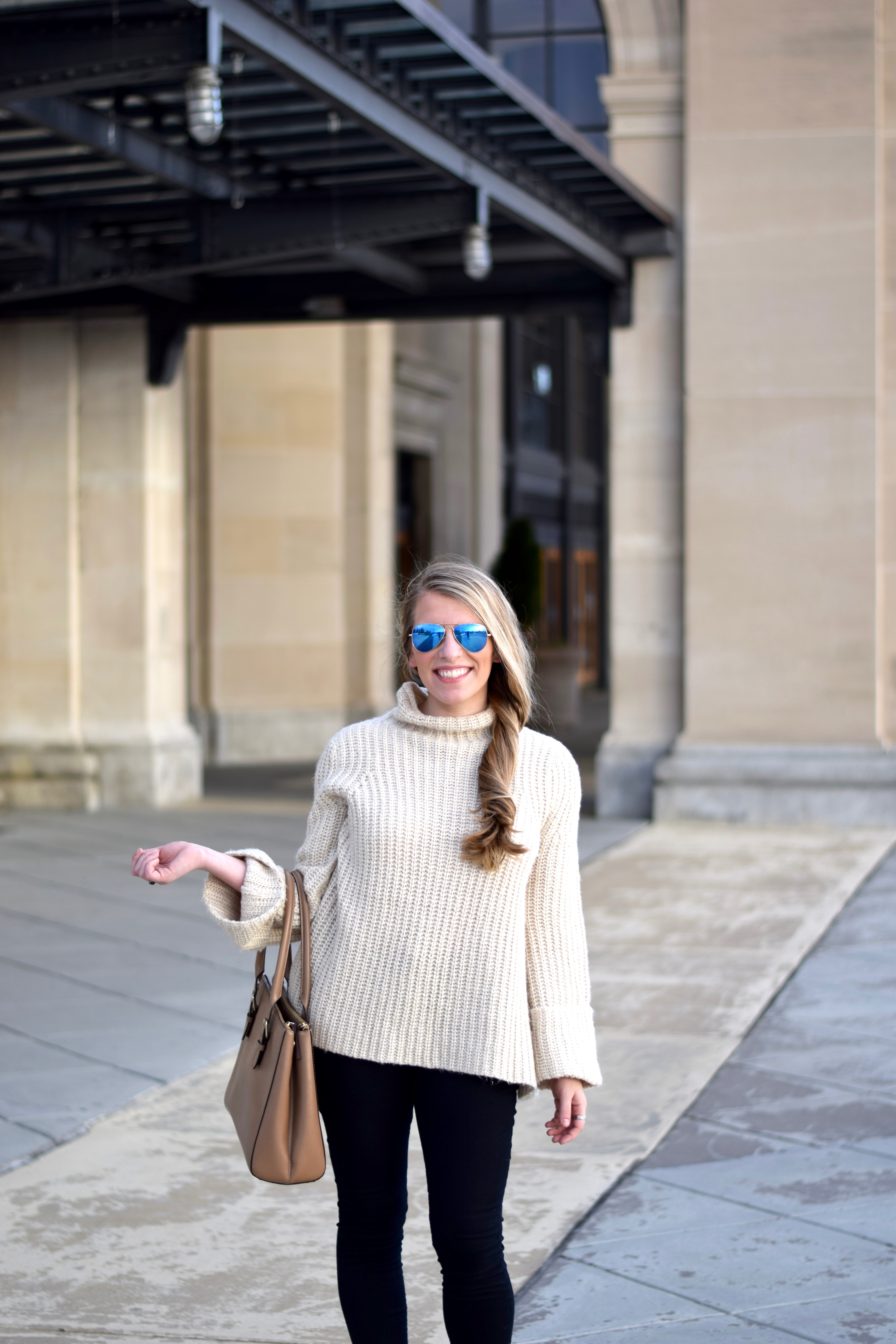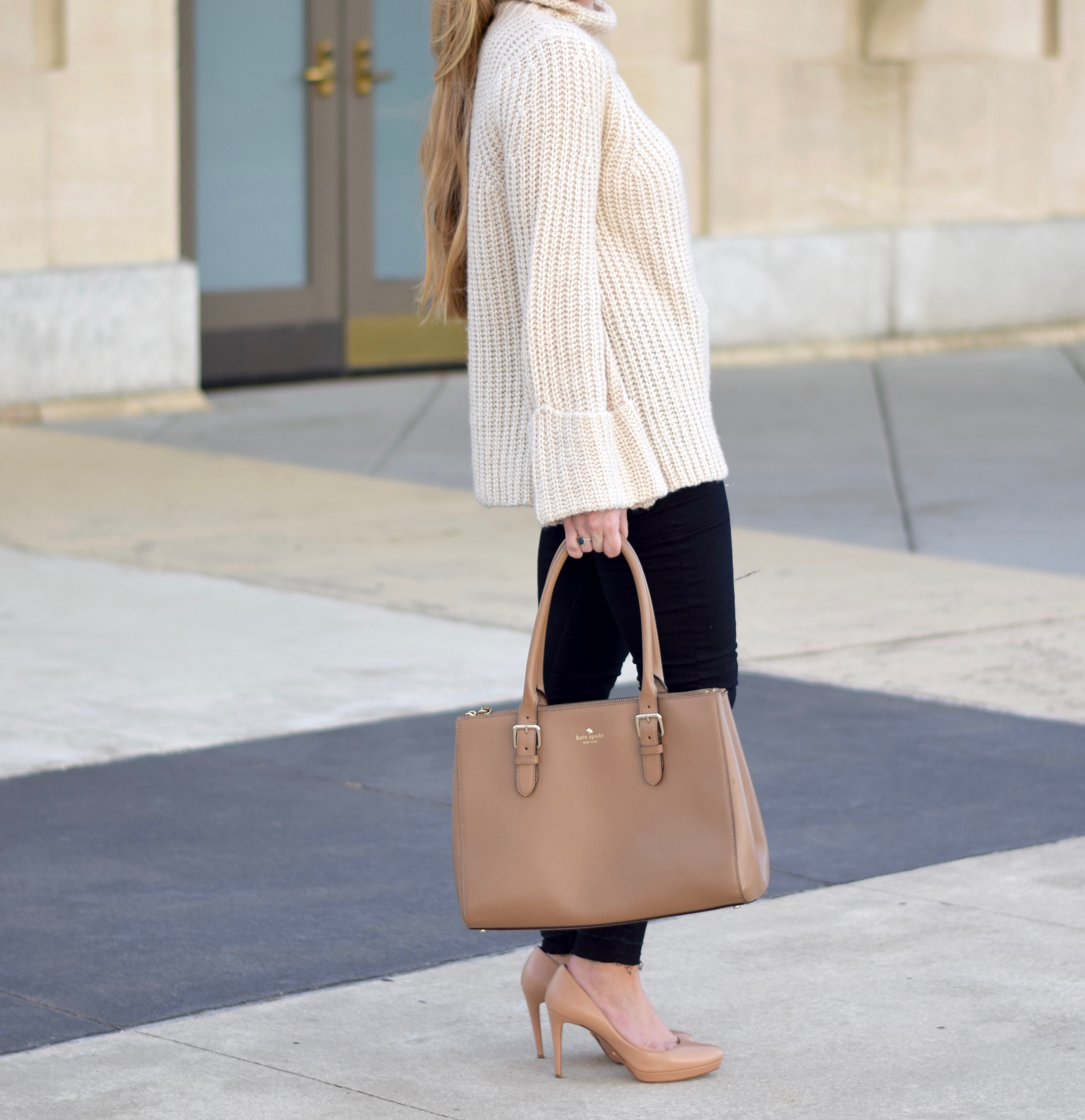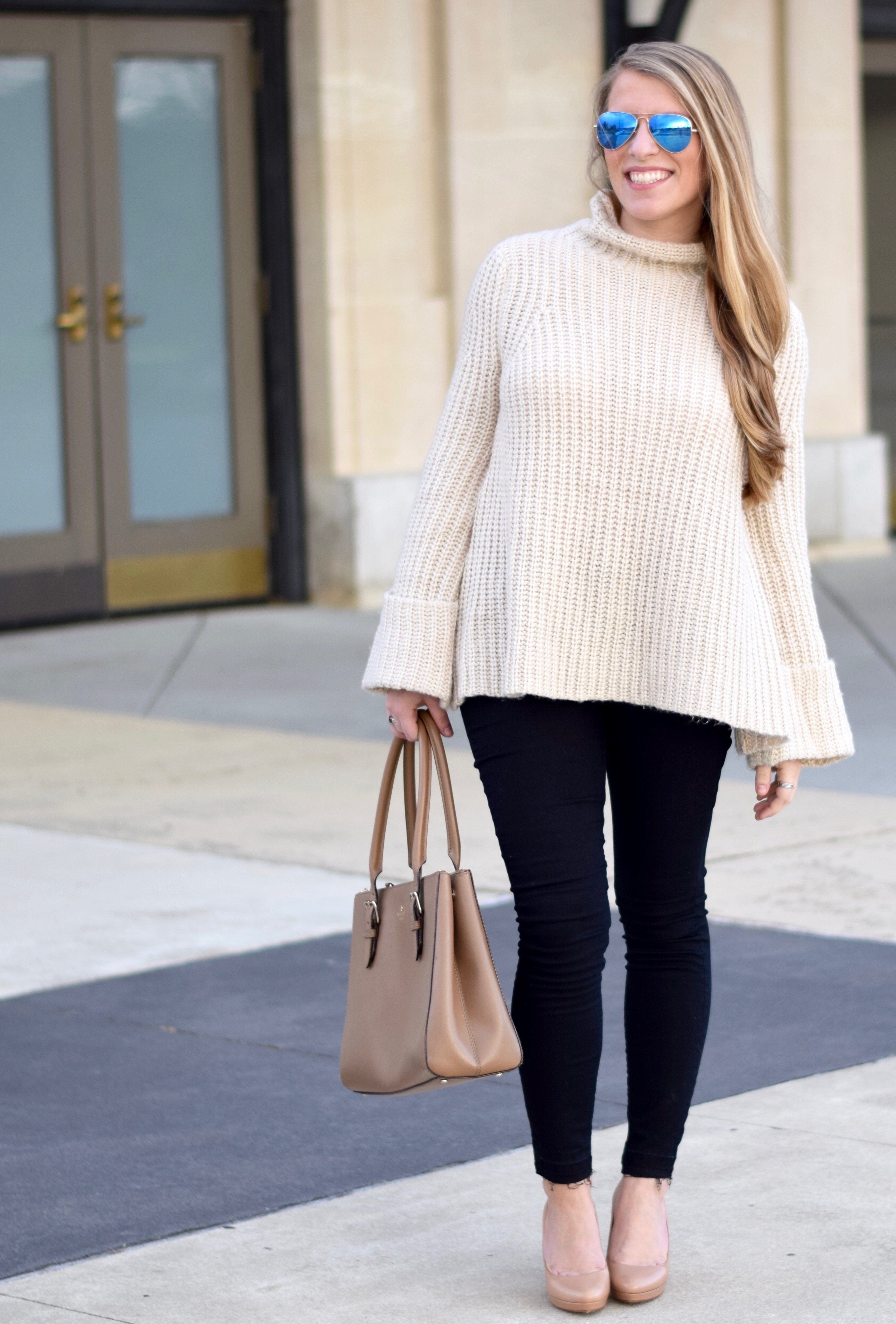 Outfit Details:
Prada Pumps (SnobSwap) / Joe's Skinny Ankle Pants (obsessed and on sale!) / Similar Sweater 
Confession: I'm a shoe-aholic. Now don't get me wrong I've always LOVED shoes, but over the last few years my obsession has just continued to grow. My closet doesn't thank me for this and neither does my wallet!
I think the love affair started when I purchased my first pair of Tory Burch Revas. Then came the Tory Burch boots, followed by the Millers, etc. You get the picture!  It was game over after that.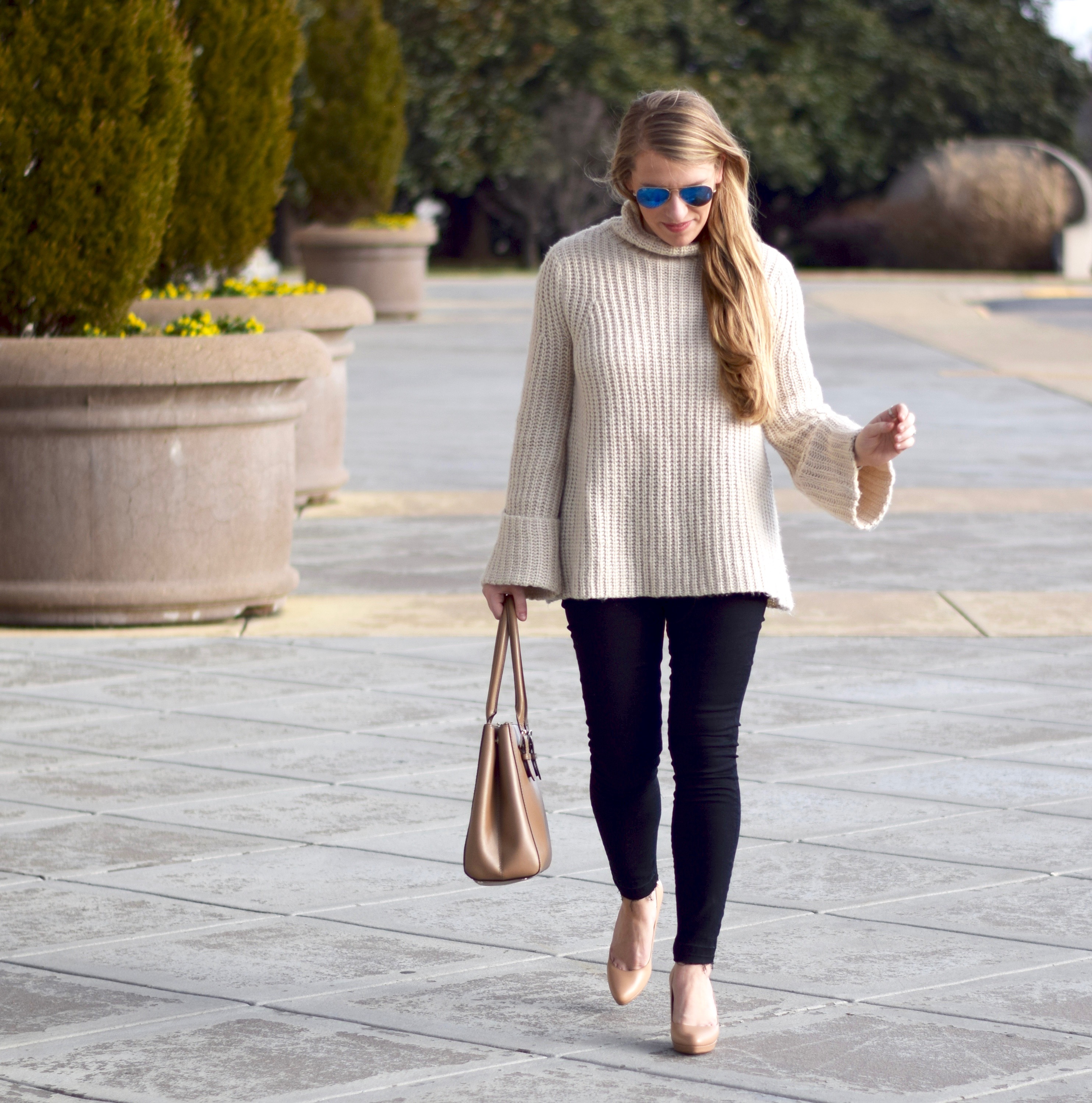 While I love less expensive, trendy shoes (hello Target I'm talking to you!), there's something about a 'nice' pair of shoes that I just can't say no to. Not only are investment shoes generally more comfortable, but I'm convinced they really can up your accessory game and turn a plain outfit into something fab!
So while I LOVE splurging on shoes, sometimes it really just isn't in the budget as often as I'd like (let's be real, bills have to be paid as well as other adult responsibilities). Which brings me to SnobSwap – an online boutique featuring pre-owned designer pieces from luxury resellers around the country. I stumbled across this site and haven't looked back since…..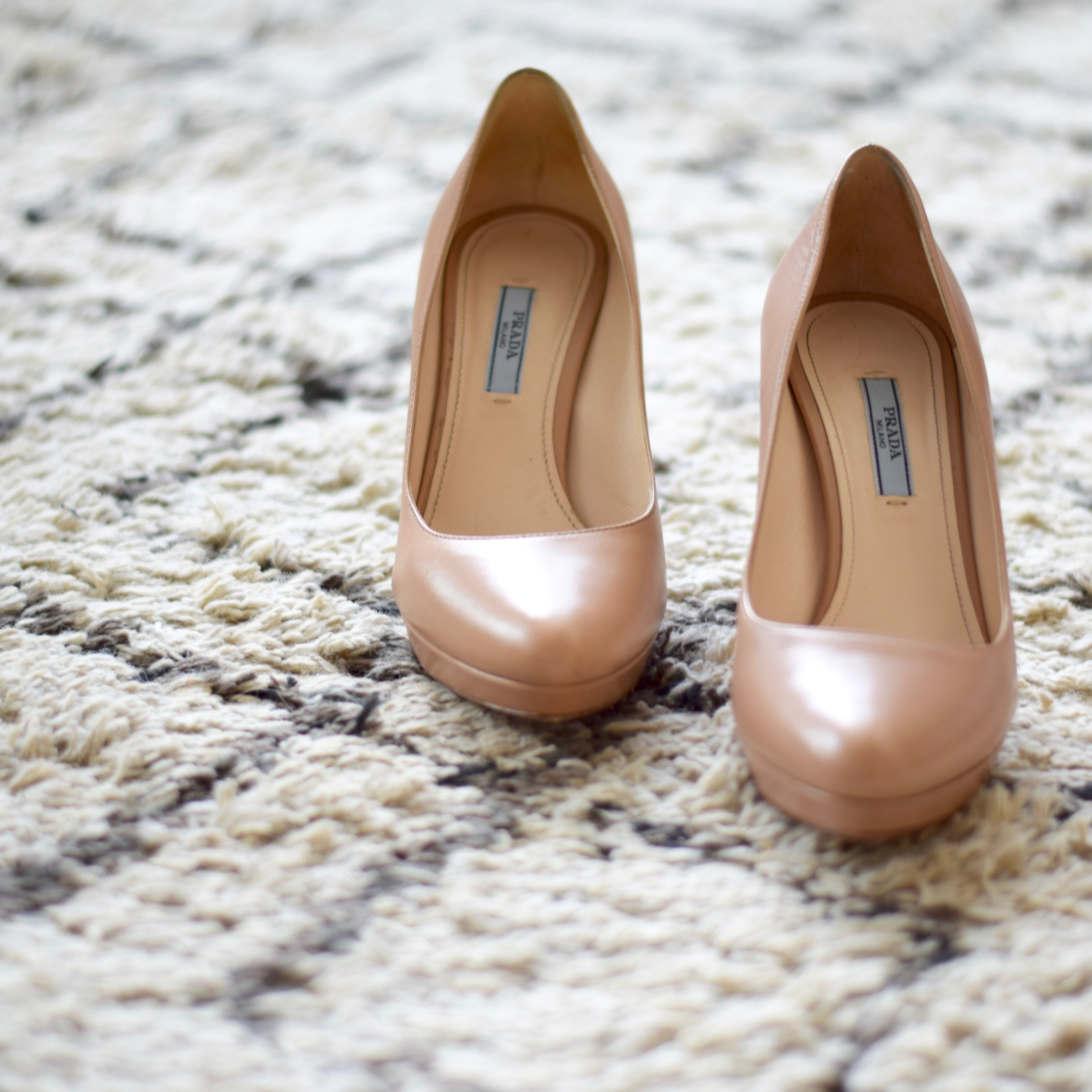 SnobSwap sells everything from bags, shoes, clothing, to accessories – carrying brands such as Louis Vuiton, Prada, Chanel, etc…Basically they have everything you could ever want and more. SnobSwap also sells new, gently used, and well loved items at a wide variety of price points. I've noticed that they run sales every week or so too (such as 20% off a particular designer, etc). **Edited to add- today they're running 20% off all handbags, with code ITBAG <3 ** 
Moral of the story
I LOVE this site and have nothing but rave reviews with my experiences. I was able to score the Prada Nude pumps above at a fraction of the price (about 75% off!) They were also brand new, never worn with just a teeny scuff on the bottom of the sole which I was a-okay with.
Ya'll, these pumps make me feel like I'm walking on a cloud! I know that I will get so much use out of these for years to come as well………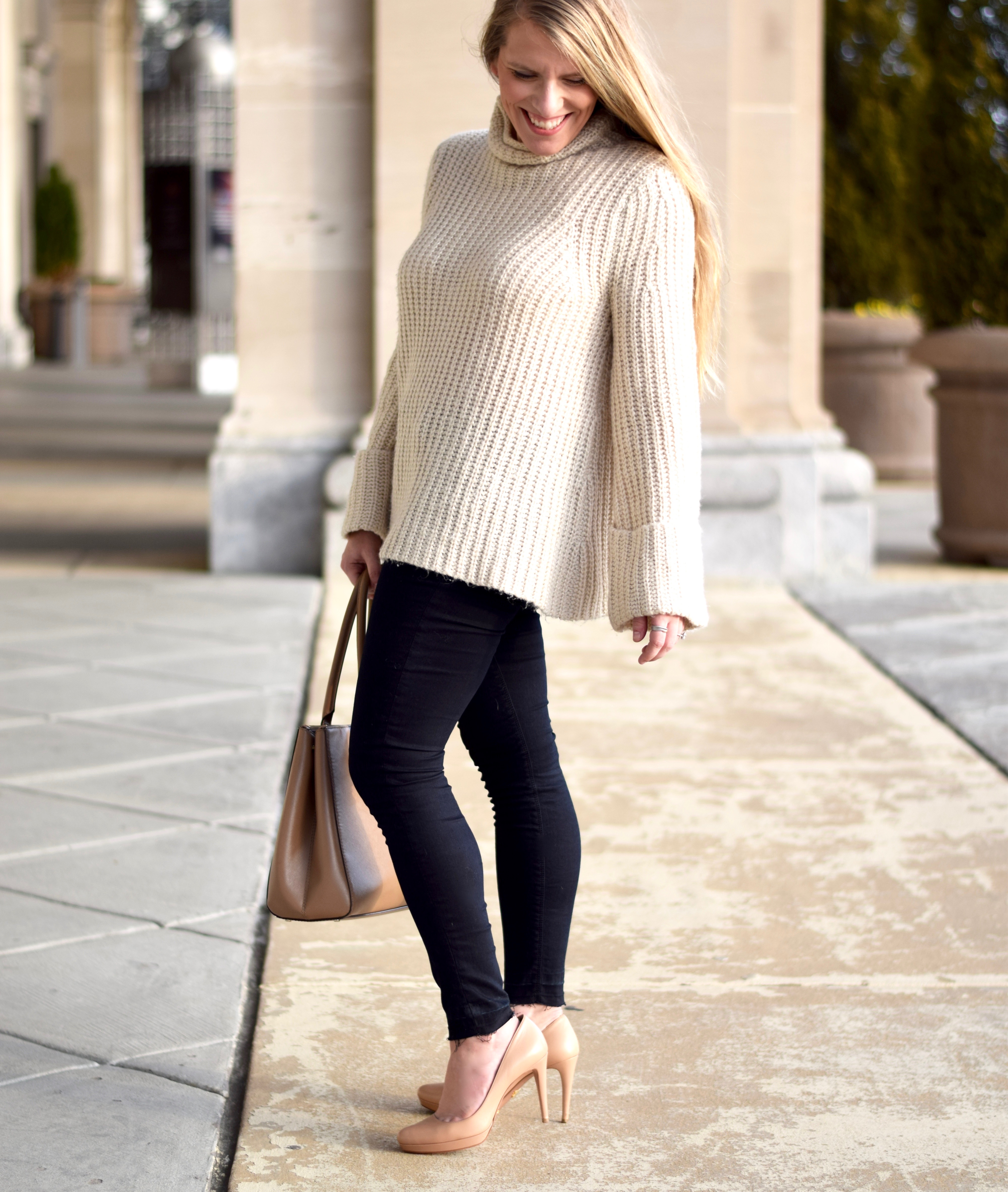 Anyways, that's enough of my rambling, but I just wanted to share my experience with SnobSwap. If you're on the hunt for designer pieces at a fraction of the cost, check them out. The customer service team is also super helpful. I emailed them for additional shots and they responded the same day!
XOXO,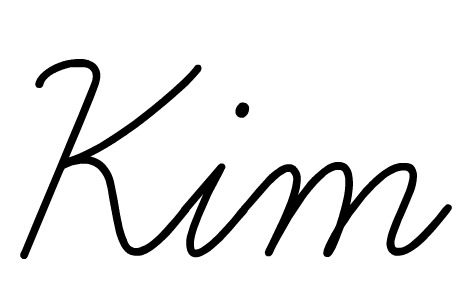 PS: I'm literally obsessed with these pants – snag them while they're on sale! (They don't stretch and fit true to size!) 
Are you a fan of designer consignment stores? Do you have any favorites, I'd love to hear below!?