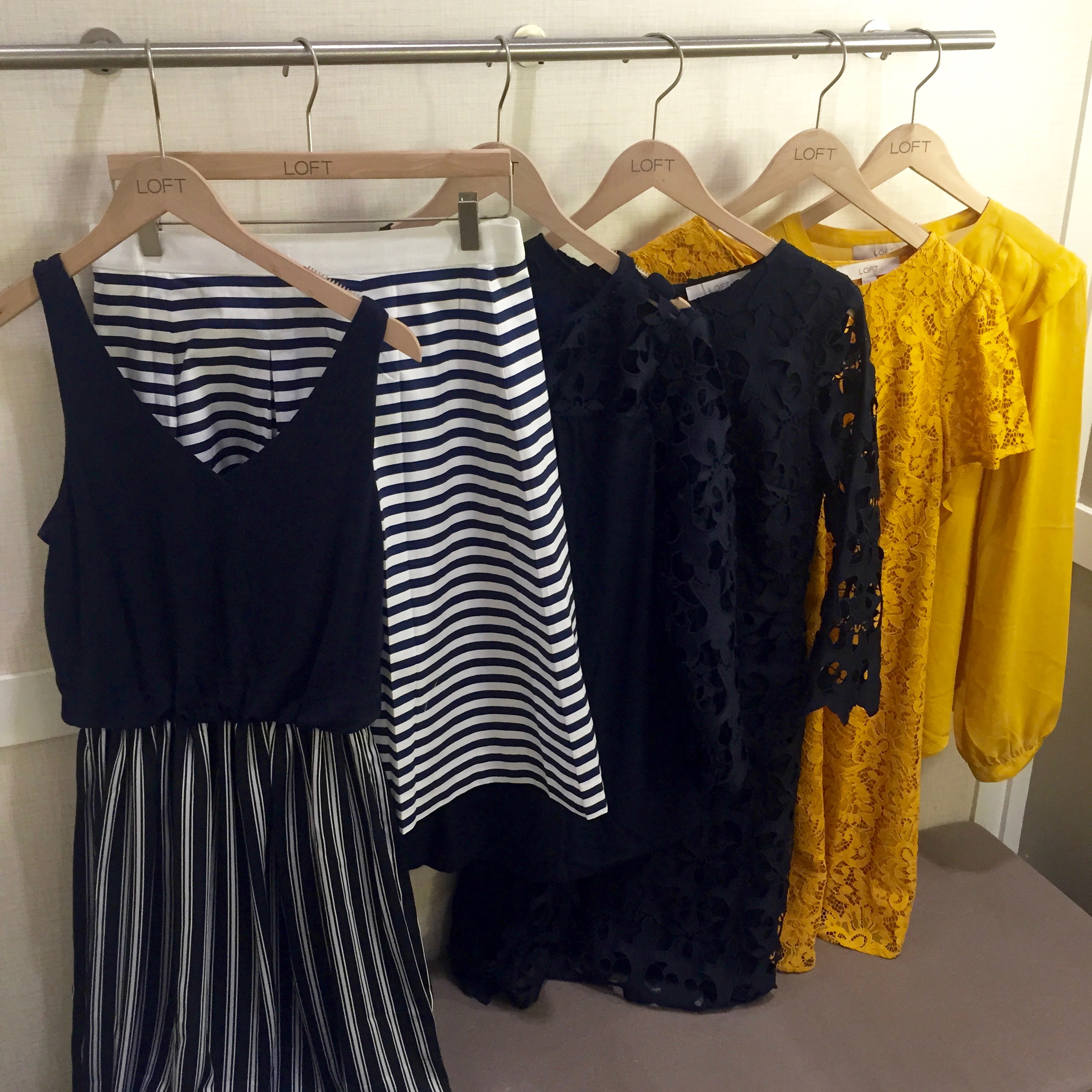 Happy spring, friends! While it may not feel quite springy just yet, word on the street is it's right around the corner. Fingers crossed warmer temps are heading our way…..
Anyways, last Friday I popped into LOFT to try on some of their spring pieces. I rarely make it out to the mall, but I'd been eyeing quite a few things and figured before I ordered way too much it was probably best to try everything on for quality/fit reasons 😉
LOFT has been killin' it lately in my opinion. Basically, I want everything (if you follow me on InstaStory, this won't surprise you…) So since I tried on quite a few things, I figured I'd share what I loved/didn't love and what I picked up! I hope you enjoy….
BTW- all these pics were taken with my iPhone so quality isn't 100%, but you get the picture!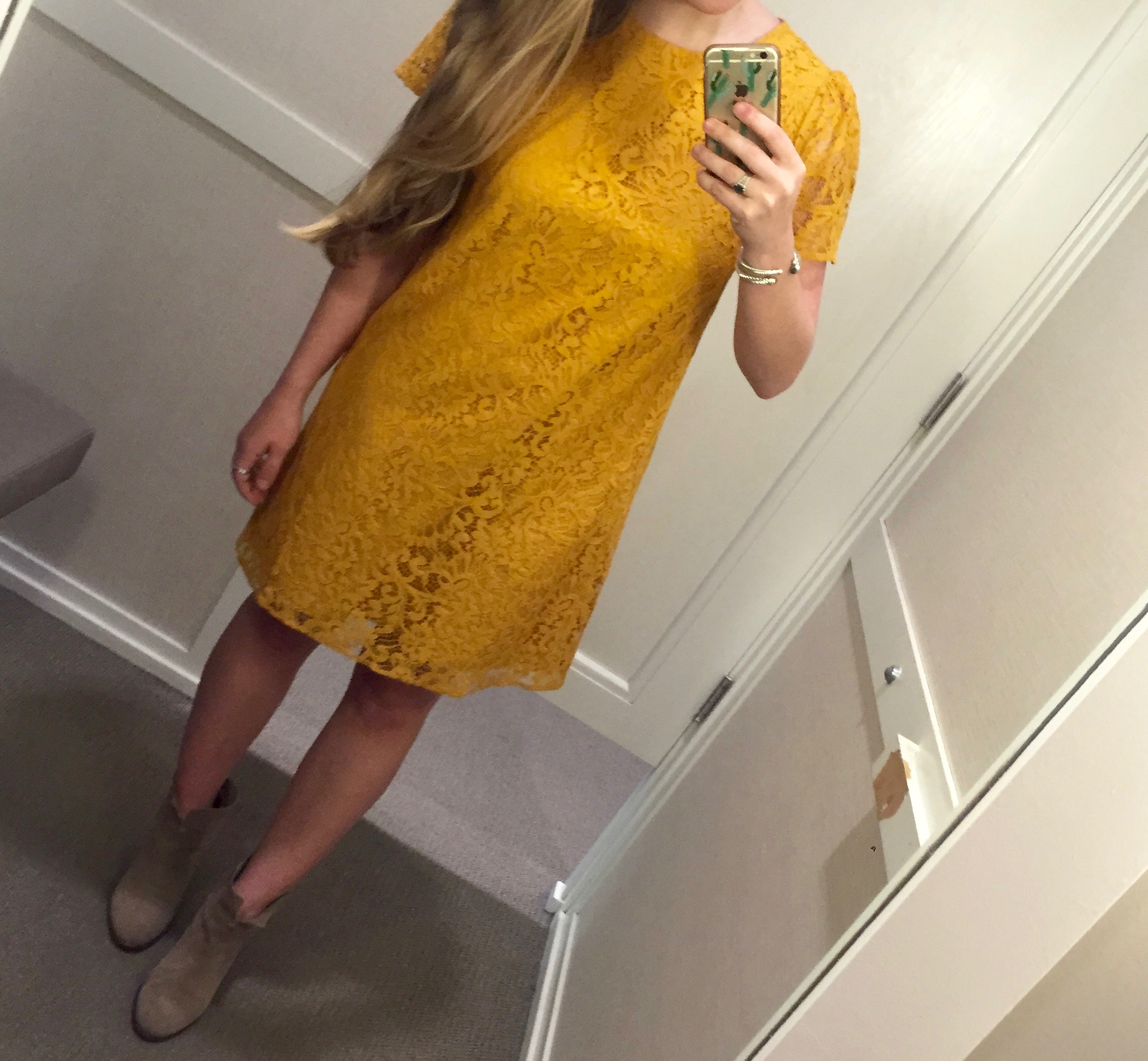 If you can't tell from the first picture, I'm crushing on all things navy and mustard right now. This dress caught my eye with the gorgeous lace detailing. It would be perfect for a spring wedding with nude pumps, but could also work in the office with wedges/heeled sandals.  The quality is also really great!
Fit: True to size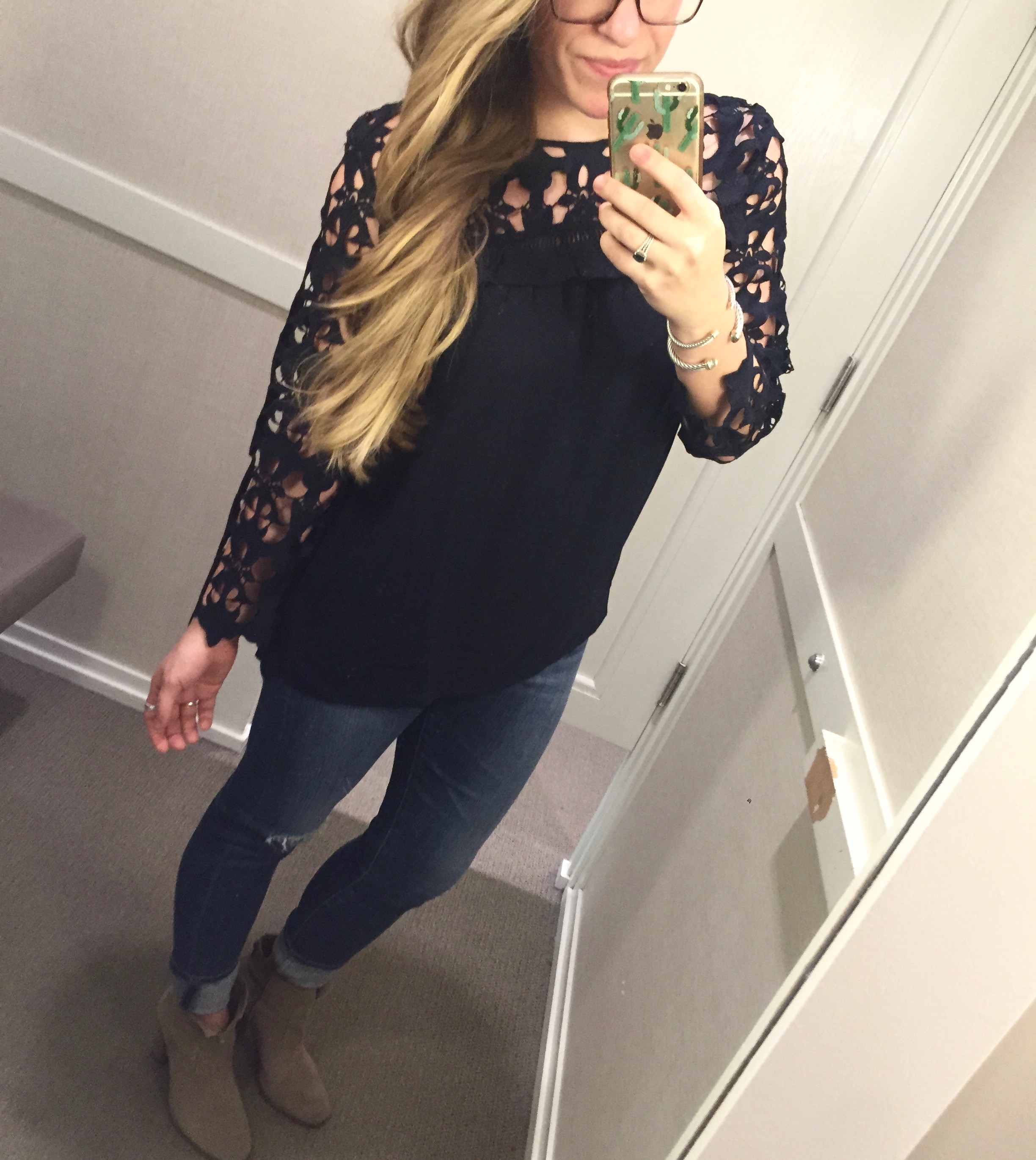 I saw this navy lace cutout blouse online and I knew it was a winner. Naturally, it went home with me 😉 I love the detailing and the material is super soft. I know I'll get a lot of wear out of this in the spring with white denim and a nude wedge. Definitely a keeper!
Fit: True to size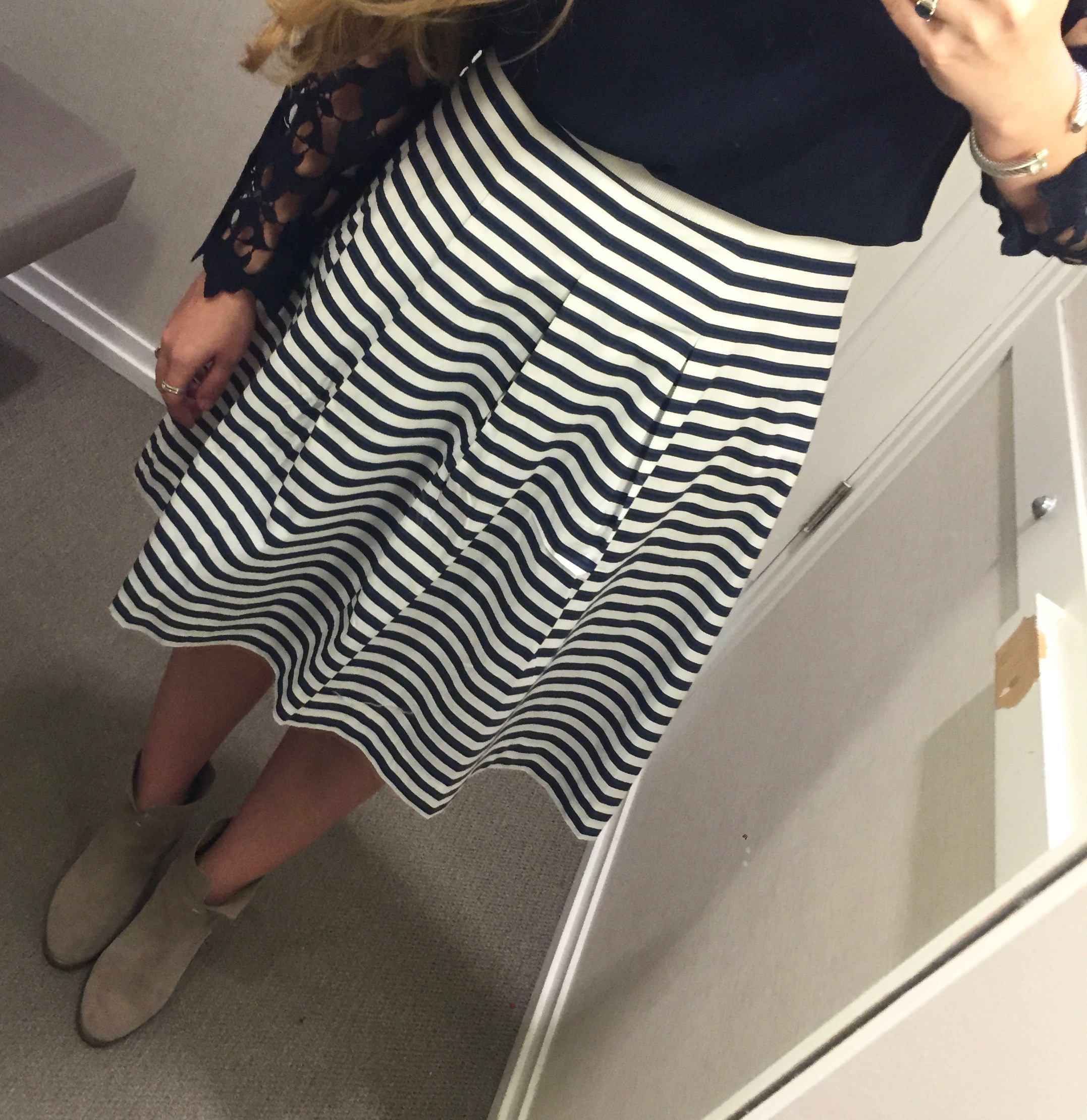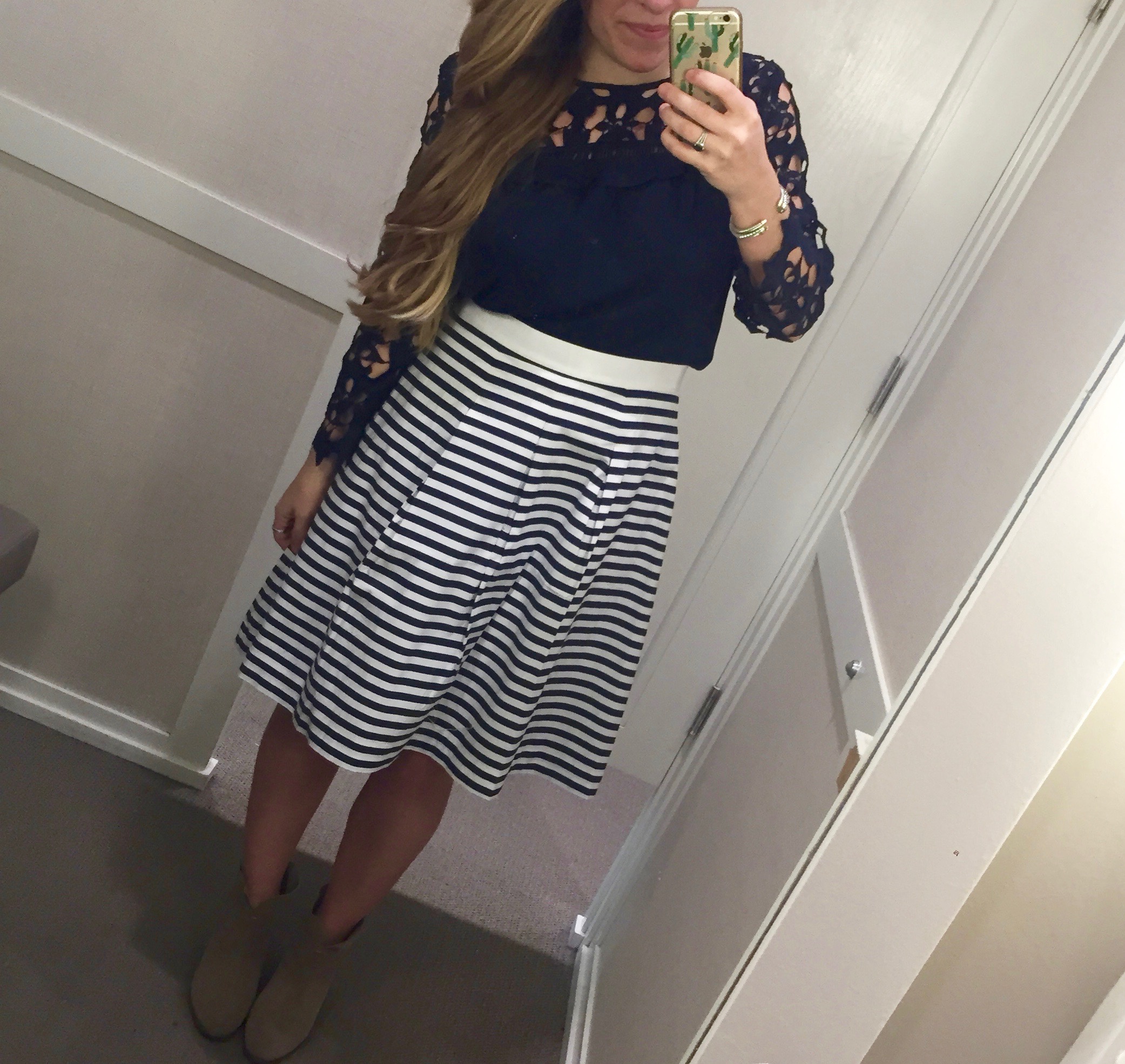 I randomly picked up this skirt and was surprised how much I LOVED the fit. It's such a classic piece and the perfect length for work/church/etc. I love it paired with navy, but I think it would look awesome with a white top as well. The quality is on point too- since it's somewhat structured but not too thick. Another winner!
Fit: True to size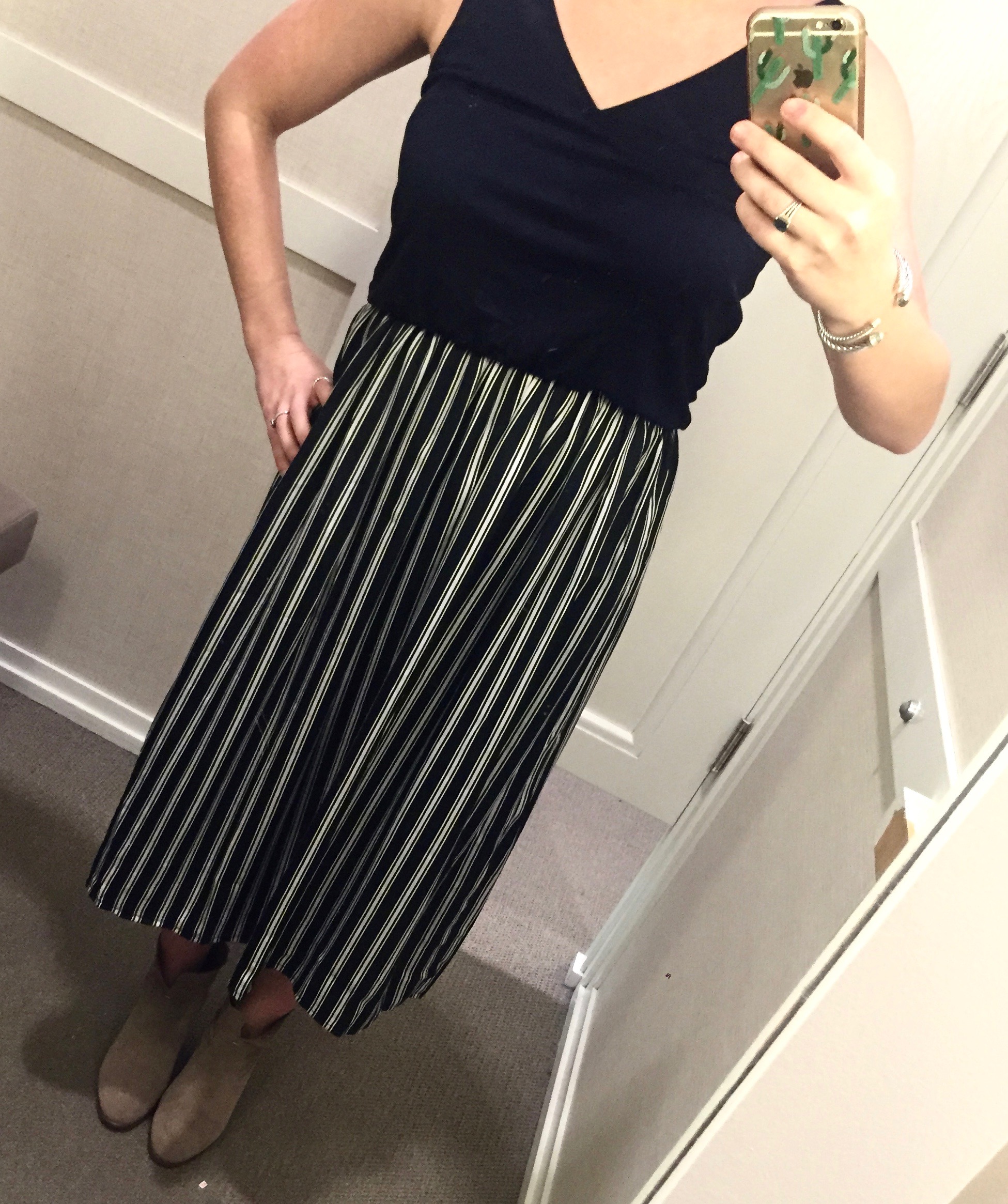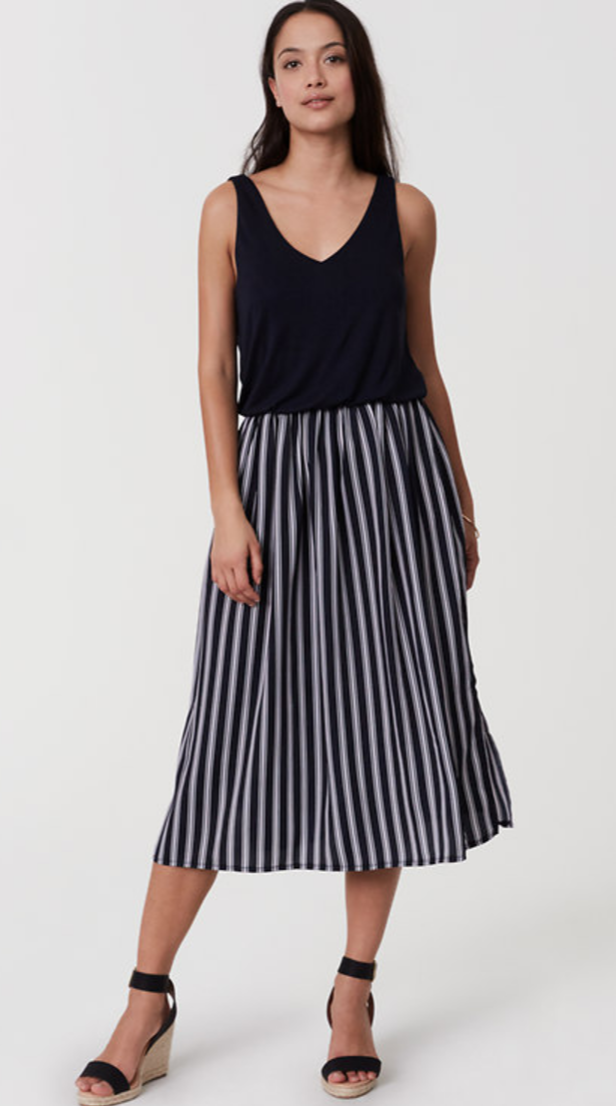 So I wasn't sure about this dress on the hanger….but I figured I'd give it a try. I loved the material so much and of course the navy color 😉 However, once I tried it on it was a definitely no for me. I think it comes down to my body type, but the top was not flattering whatsoever and the length was just weird (I'm only 5'3ish).
I still love the flowy material at the bottom and I think on the right body type this could be lovely!
Fit: Size down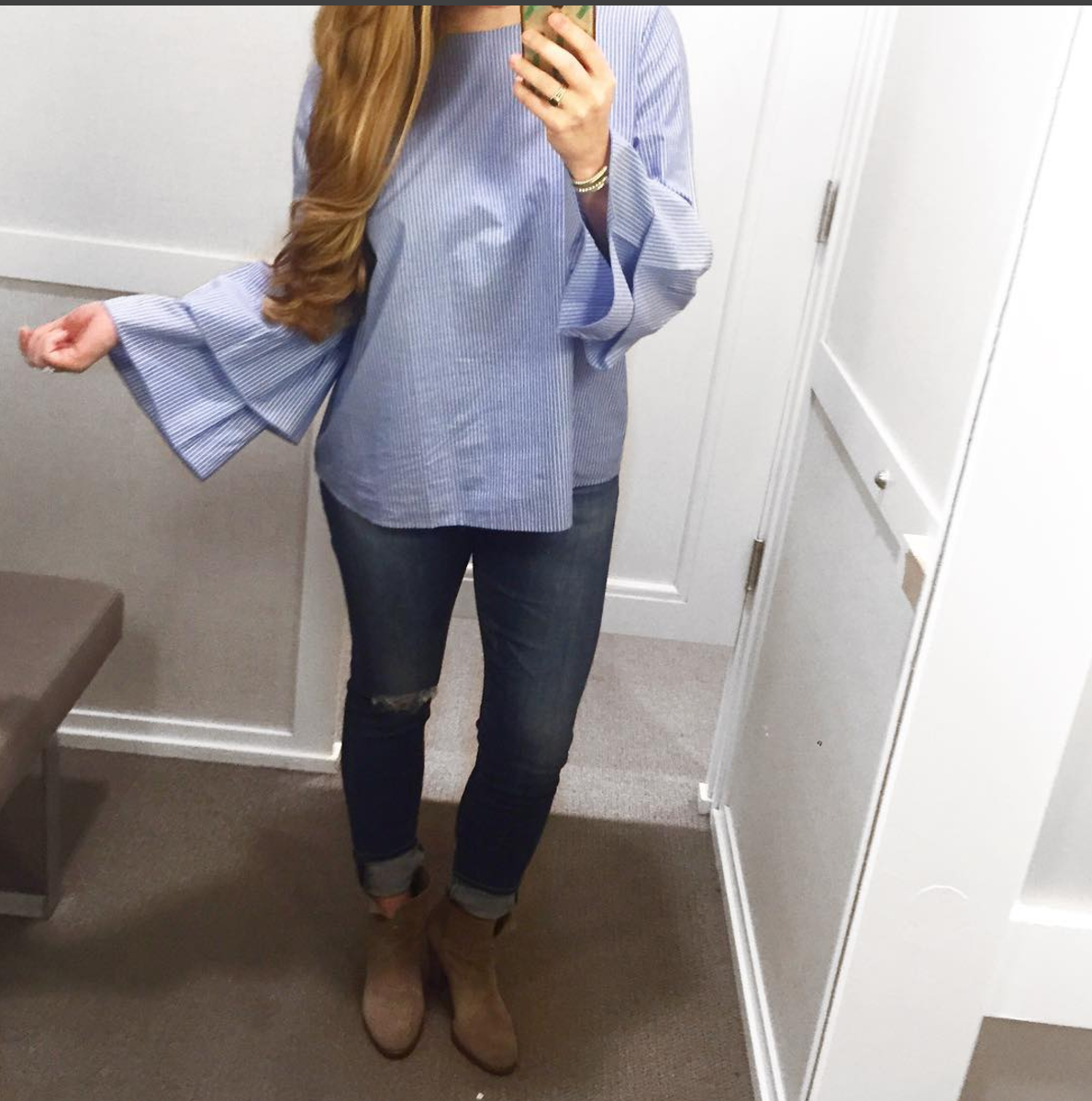 Confession: I specifically went to LOFT to try on this top. No shame. The verdict- obsessed! I love the color, the sleeves, the fit, and the material. If you're looking for a fun bell sleeve top for the spring, this is the one!
Fit: True to size
I've been looking for a perfect light weight neutral sweater for the spring and I think I've found it! I'm already planning on wearing this sweater on an upcoming trip with this pair of white denim and potentially these shoes (I'm looking at ordering the white pair, under $25!) for a comfy travel look. Just a heads up this sweater definitely isn't long, but that's what I was looking for.
Fit: True to size
Others: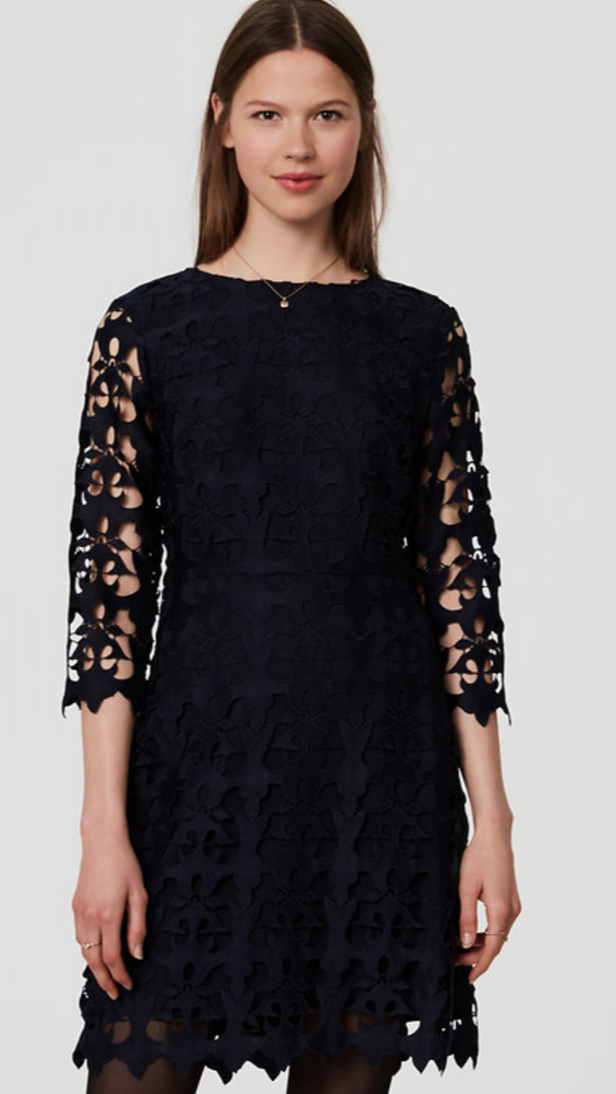 Like the top above, I loved this dress! Unfortunately they didn't have my size, so I didn't take a pic. But I'd still say it fits true to size and the quality is great. The perfect navy dress for spring, with unique details <3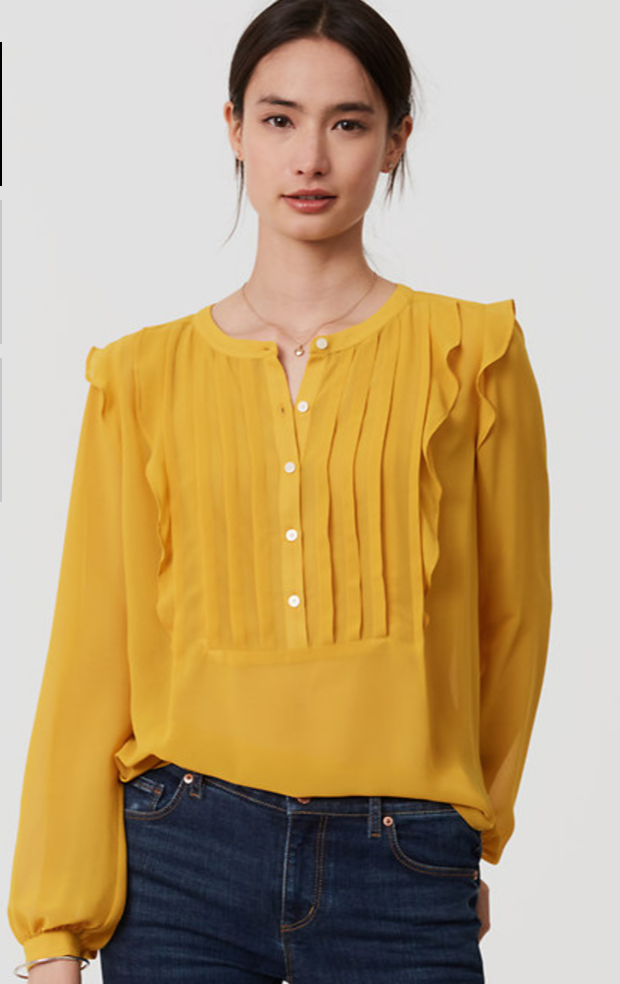 I have to admit, I own way too many of these type of blouses from LOFT but they're just so good. They wash well (WIN!), and are super practical. While I didn't pick up this color, I have a feeling it might end up in my closet in the upcoming weeks! Fit is true to size.
Right now LOFT is doing 40% off for cardmembers, and 30% off for others (code SPRING17). If you're looking for some fun new pieces to add to your spring wardrobe, I highly recommend checking out LOFT! I apologize in advance if you fall in love with too many things though 😉
As always, thanks for reading and I hope ya'll have a great weekend!
XOXO,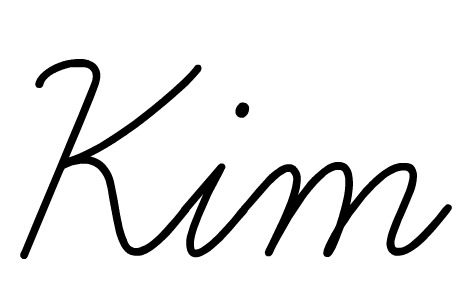 {SHOP THIS POST}