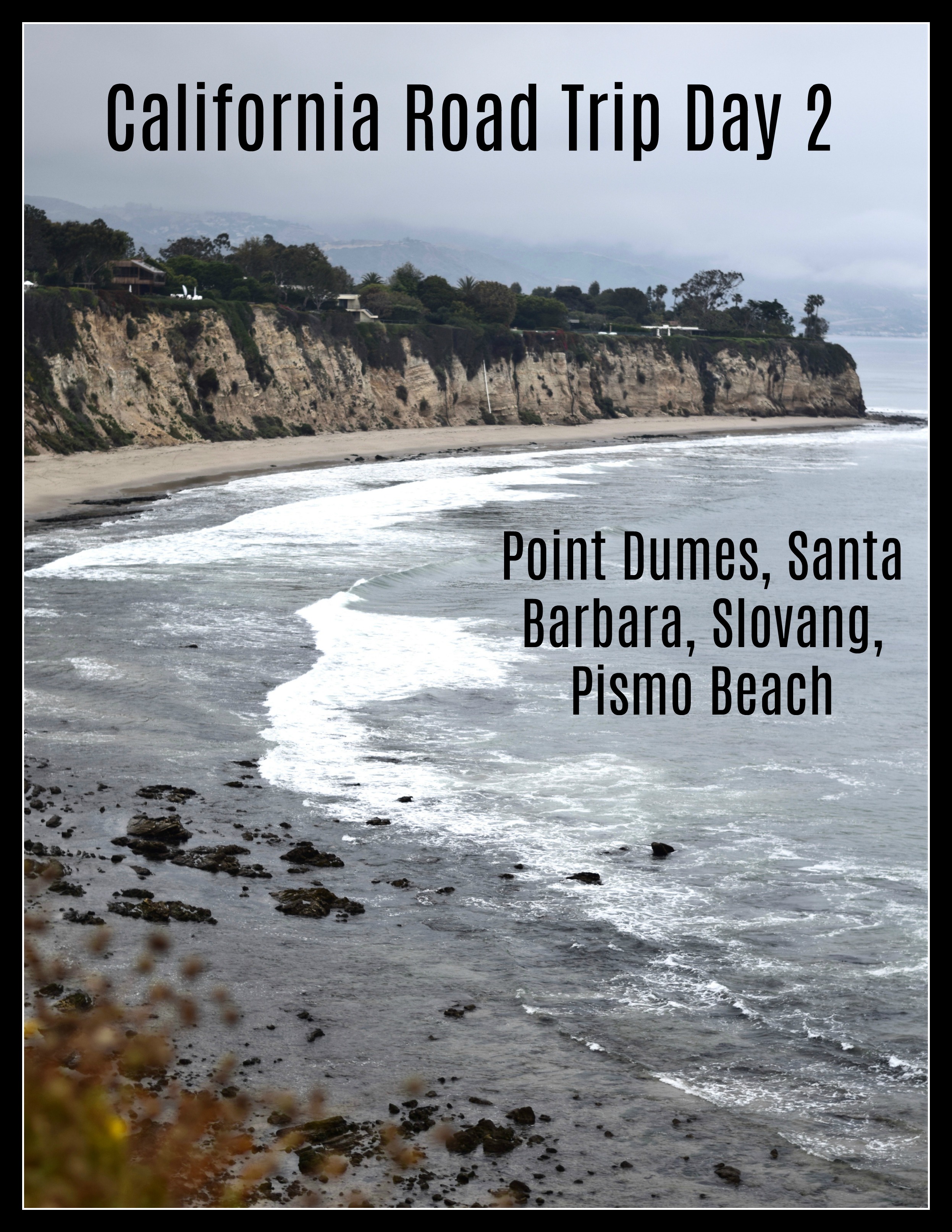 Happy Monday friends! I'm back today to share the second day of our California road trip. Be sure to check out day one here if you missed out.
Myles and I woke up bright and early since we had a lot of miles to cover from Newport Beach to Pismo Beach (estimated about 4 hours of drive time). I brought out my DSLR for the first time on this day too, so be prepared for lots of pictures 😉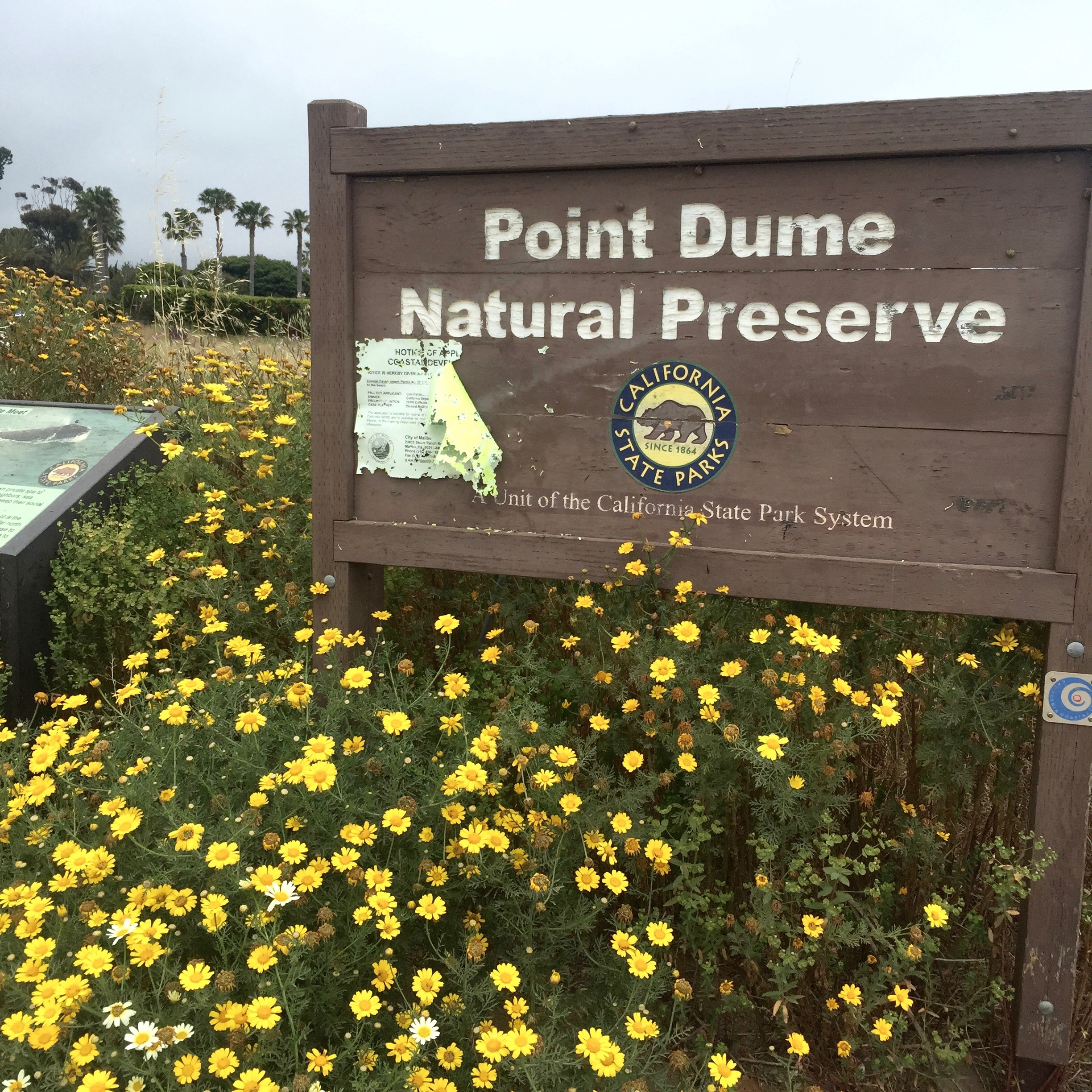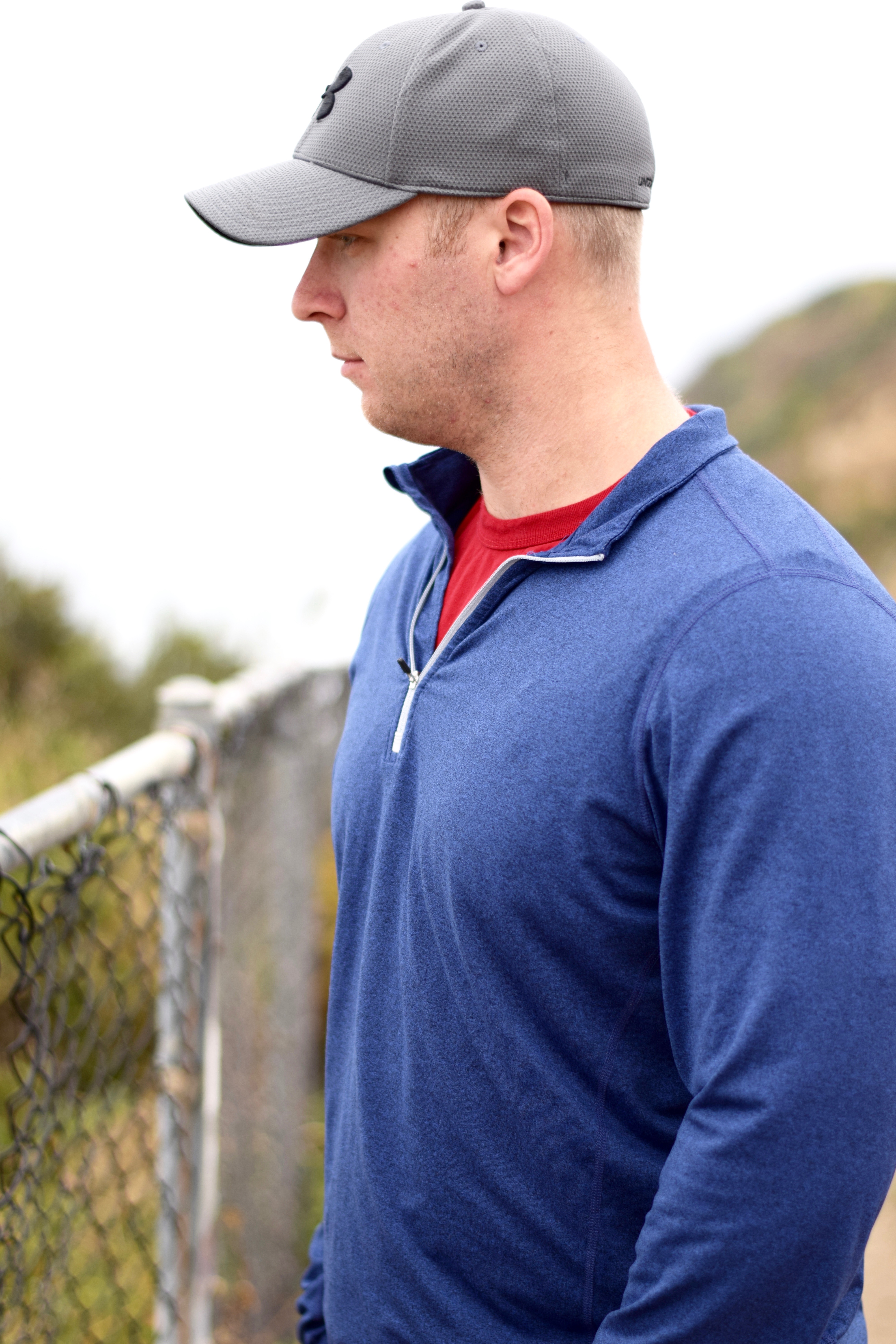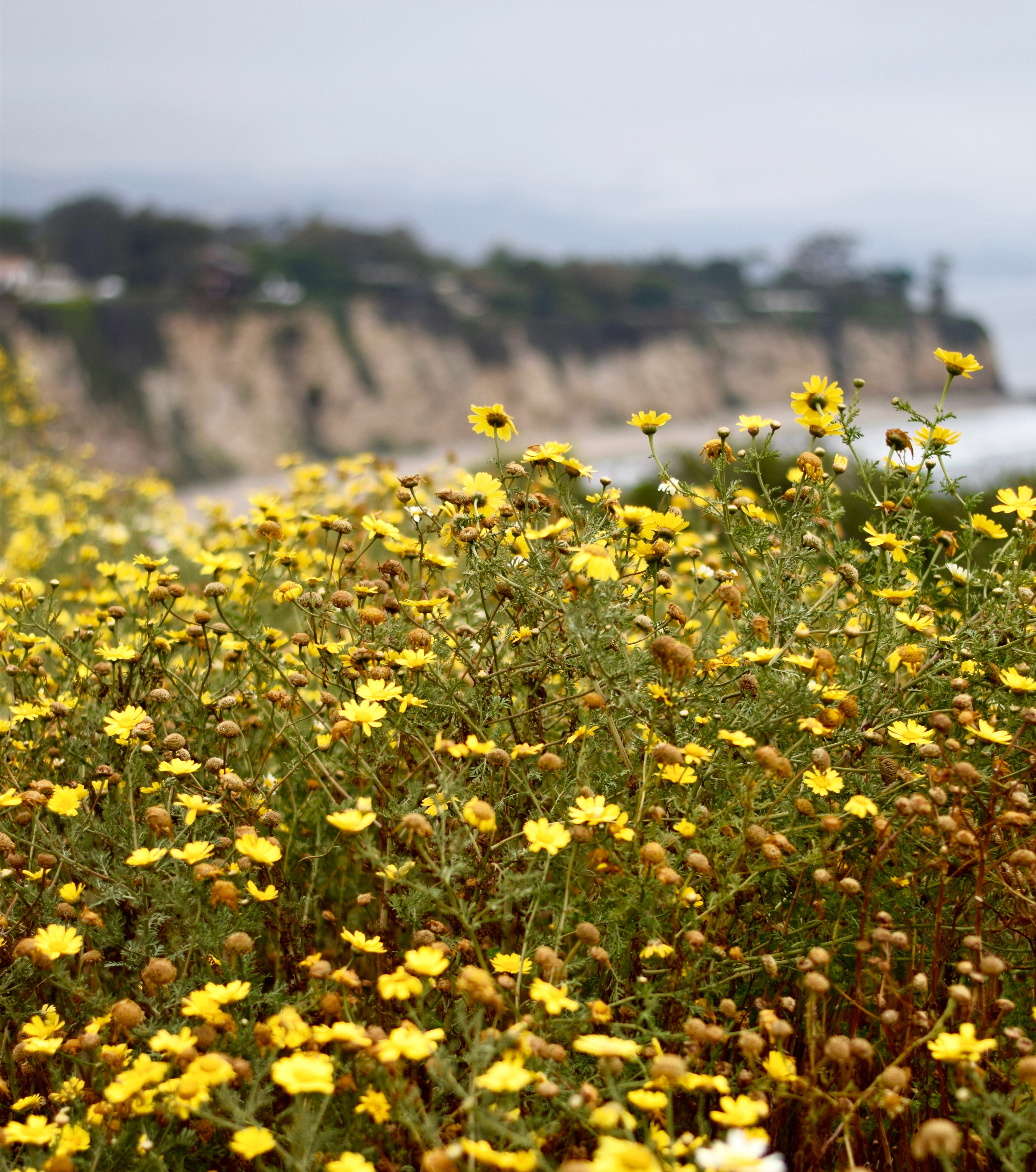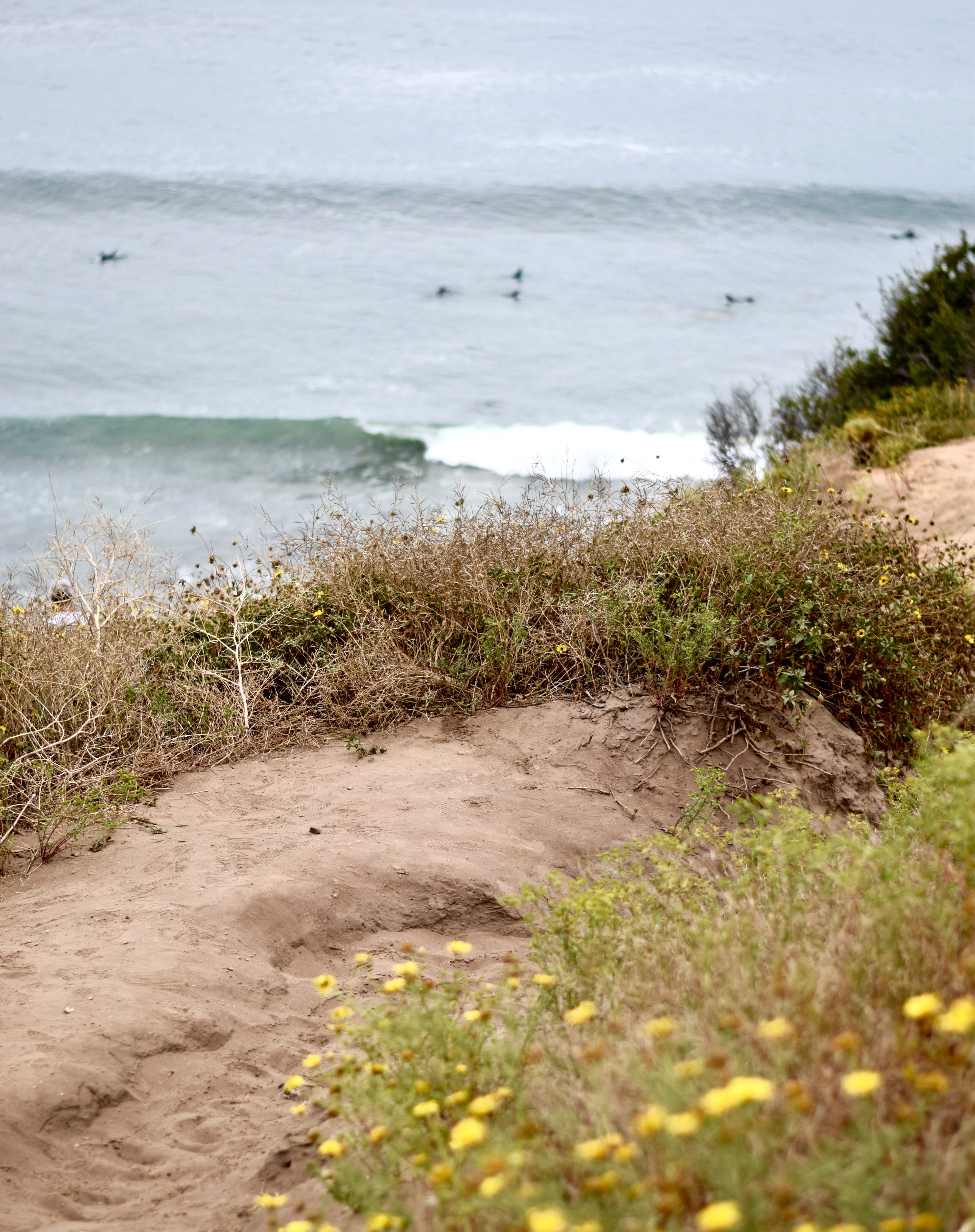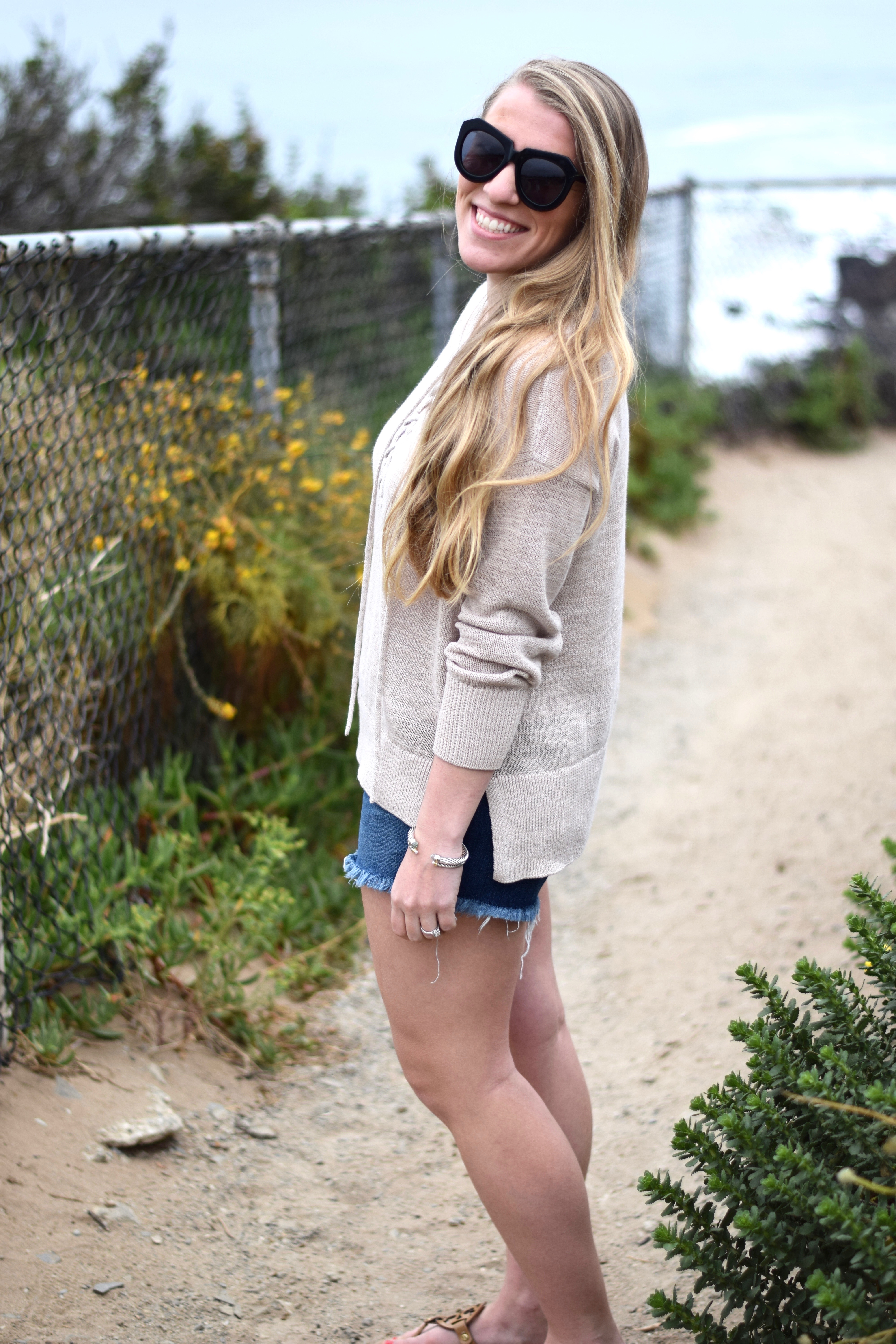 Lace Up Sweater ($27) / Jean Shorts / Sandals
When I started planning our road trip, I wanted to make sure that we weren't in the car for extended periods of time. My goal was to stop and stretch our legs/take a break every 1-2 hours. That's how I stumbled upon our first stop- Point Dume State Park. This park is about 1.5 hours north of Newport Beach in Malibu. It was a little tricky to find since it's nestled between neighborhoods- but was well worth it! This stop also gave us our first glimpse into the scenery we had ahead of us for the next few days (rocky cliffs, big waves, and surfers galore!) Also, how gorgeous are the yellow flowers everywhere?!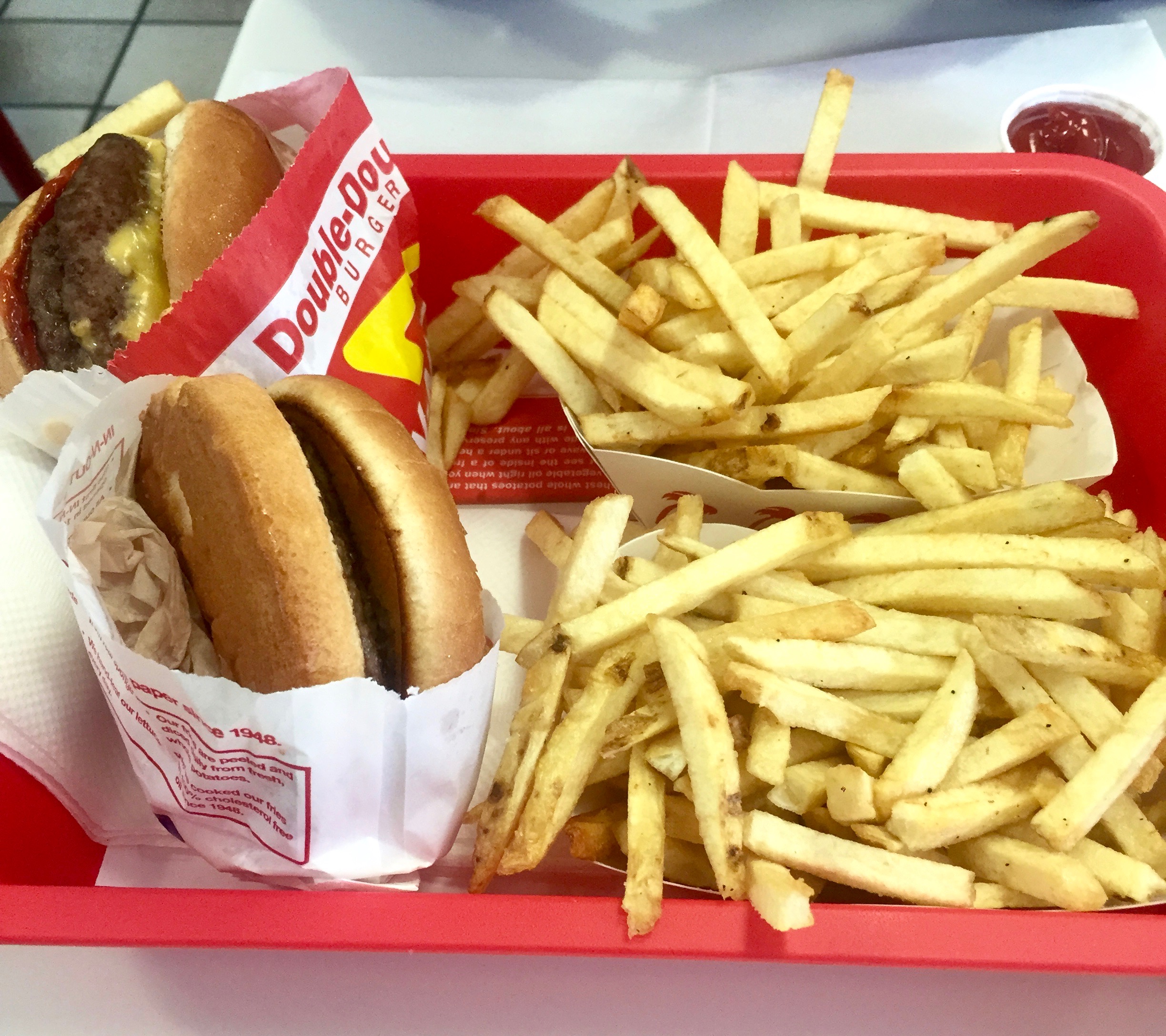 *Obligatory stop at In-N-Out in Ventura Beach*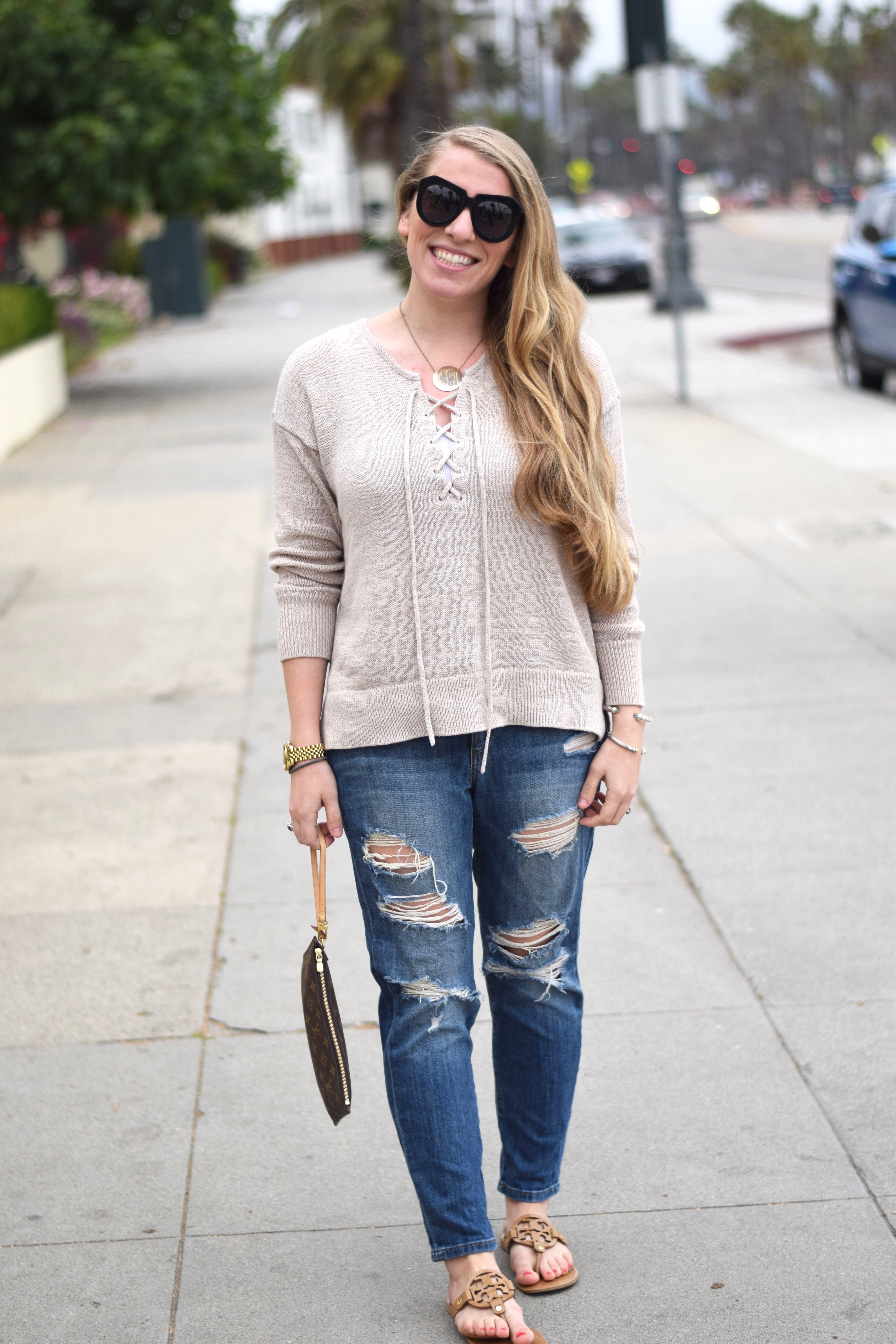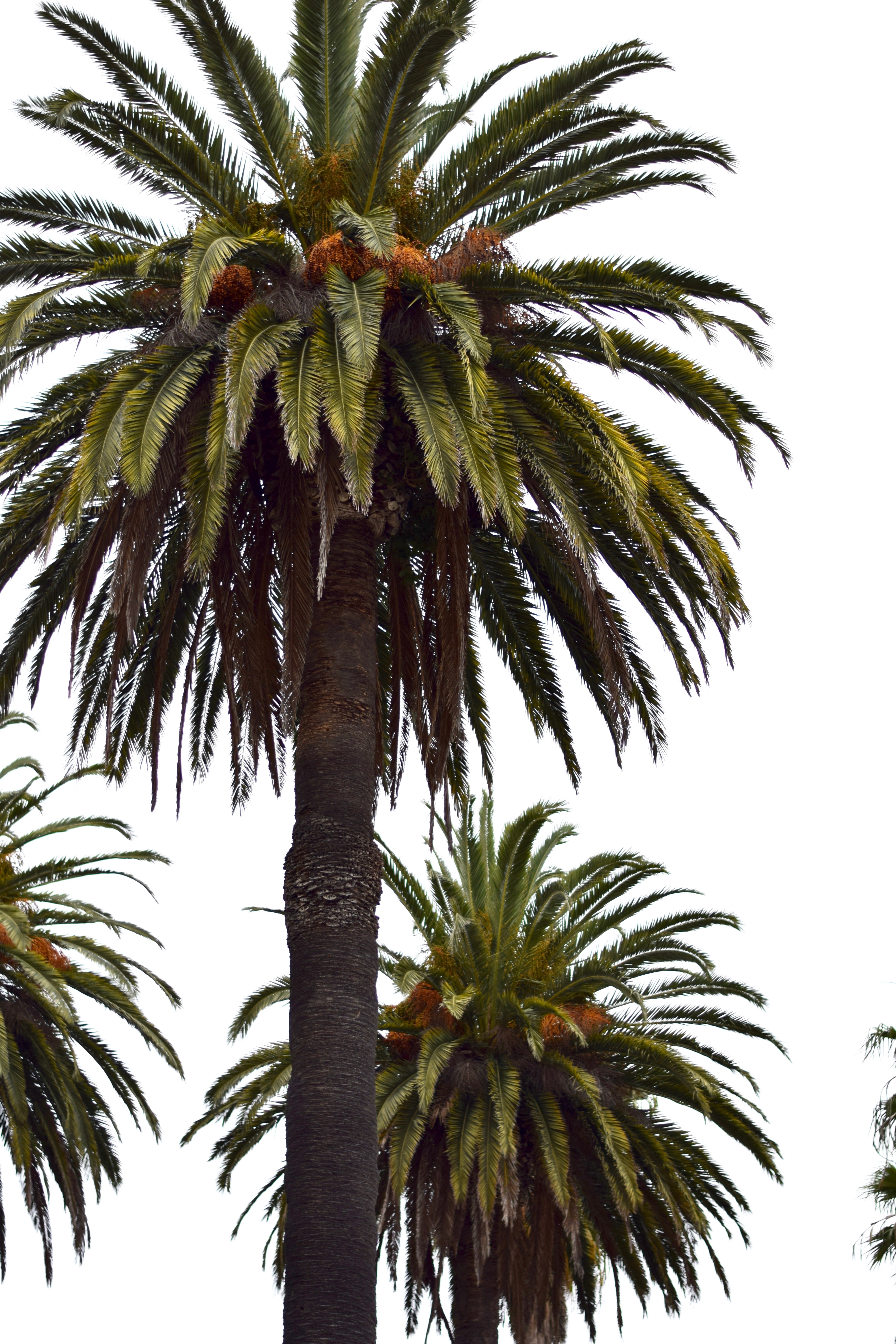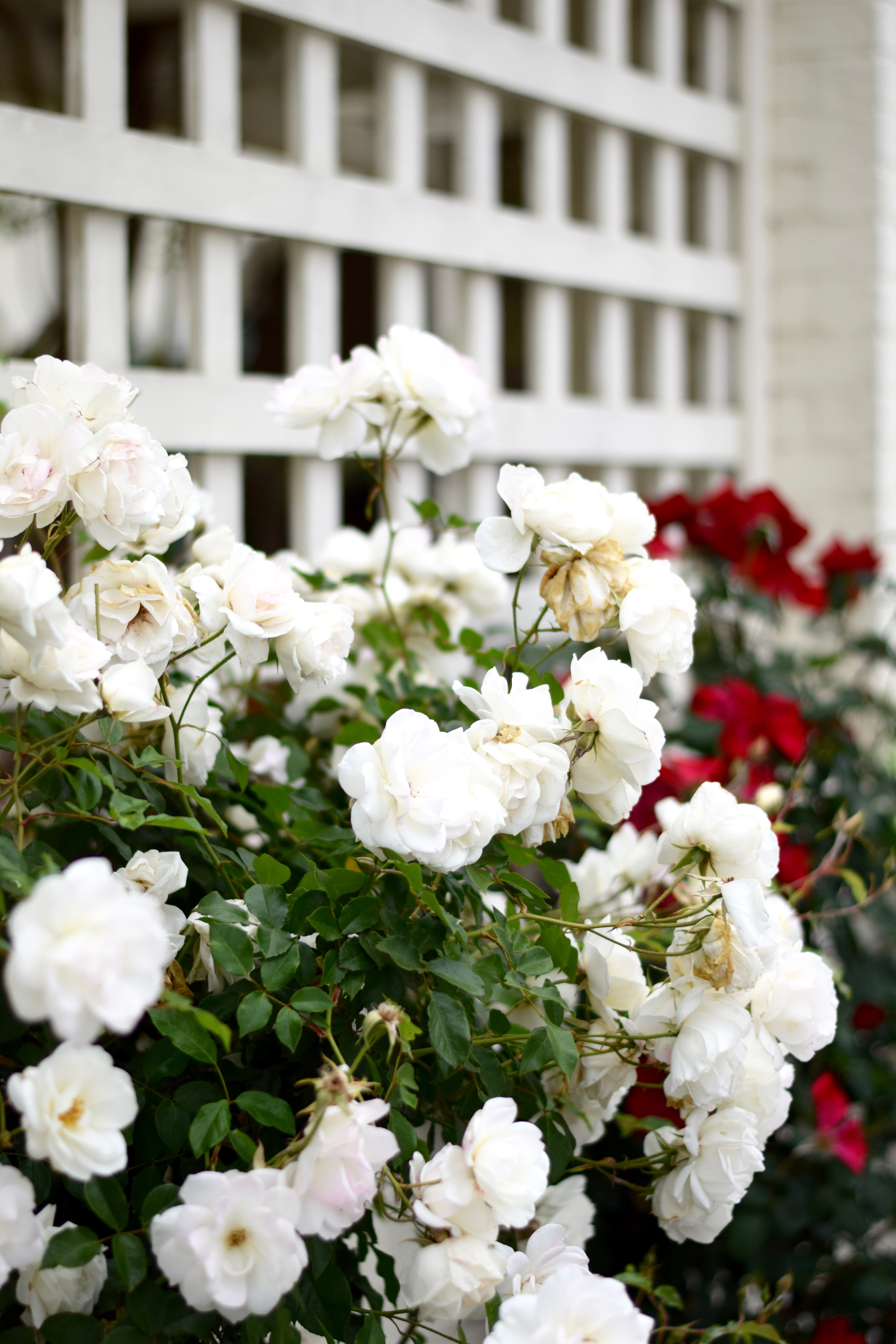 Our next stop of the day was in Santa Barbara. We spent a good two hours walking around this charming town on the water. Myles and I both agreed we have to stay here next time we're in Cali (specifically the Hotel Milo above, I was so in love with this quaint hotel and the flowers everywhere!!!)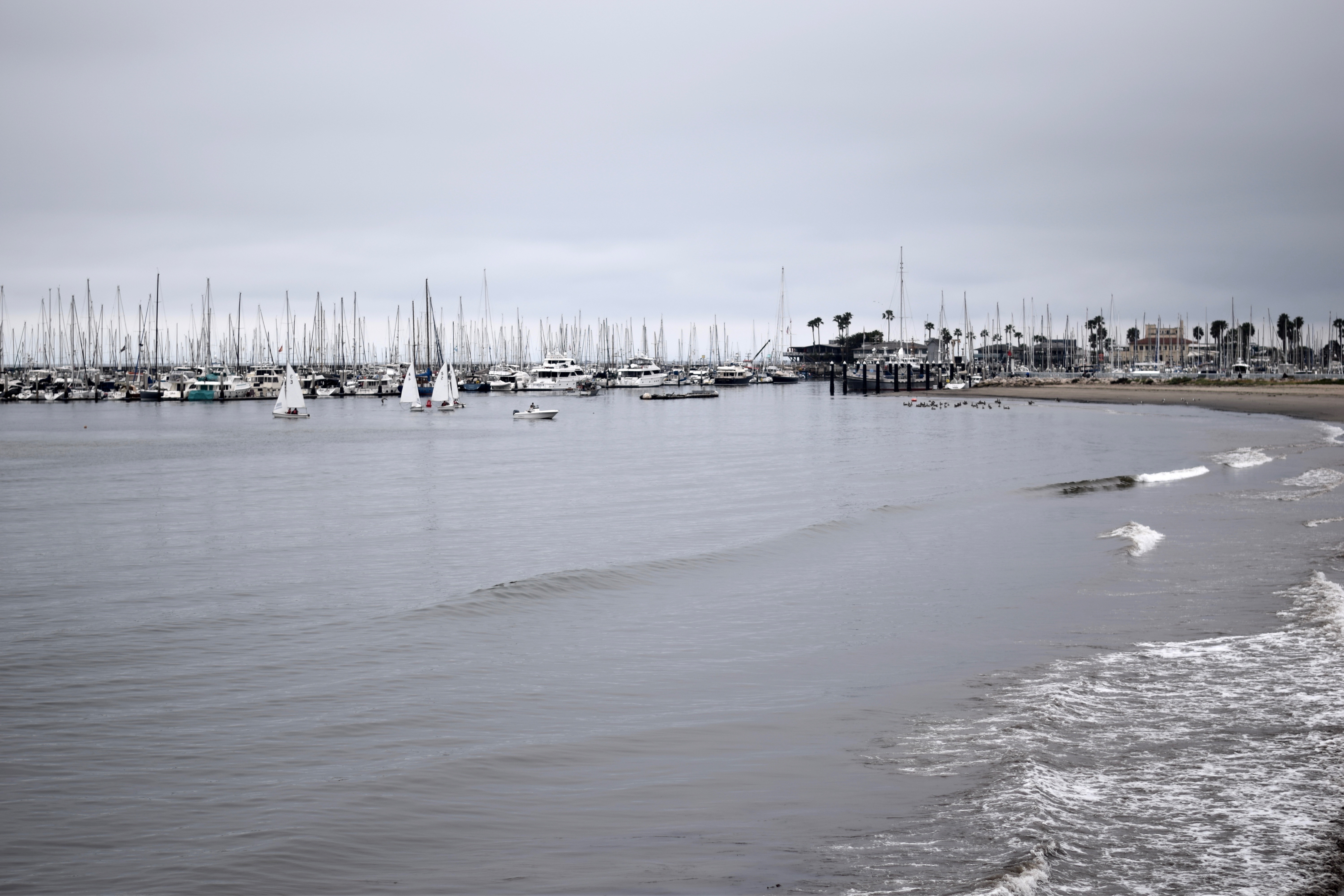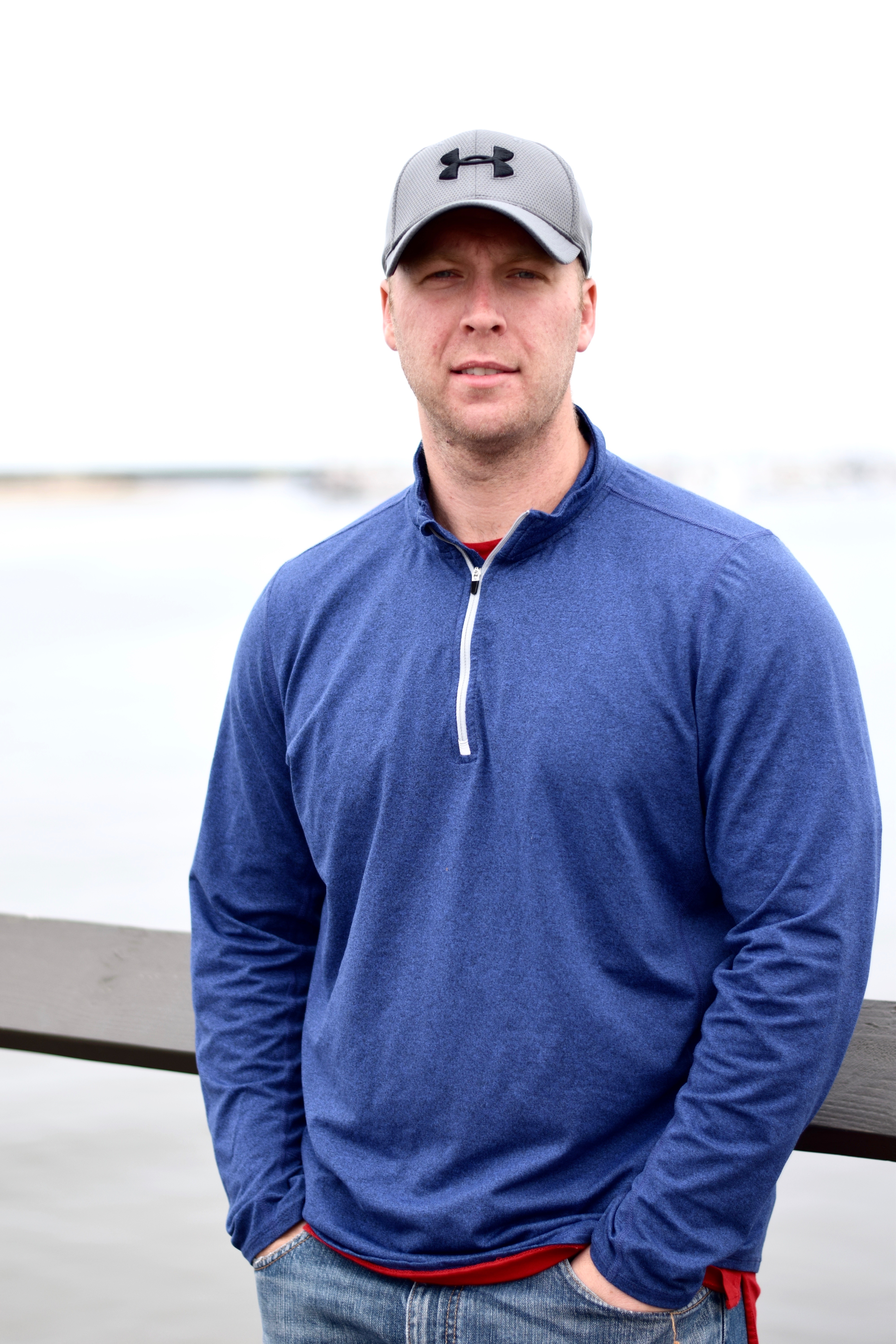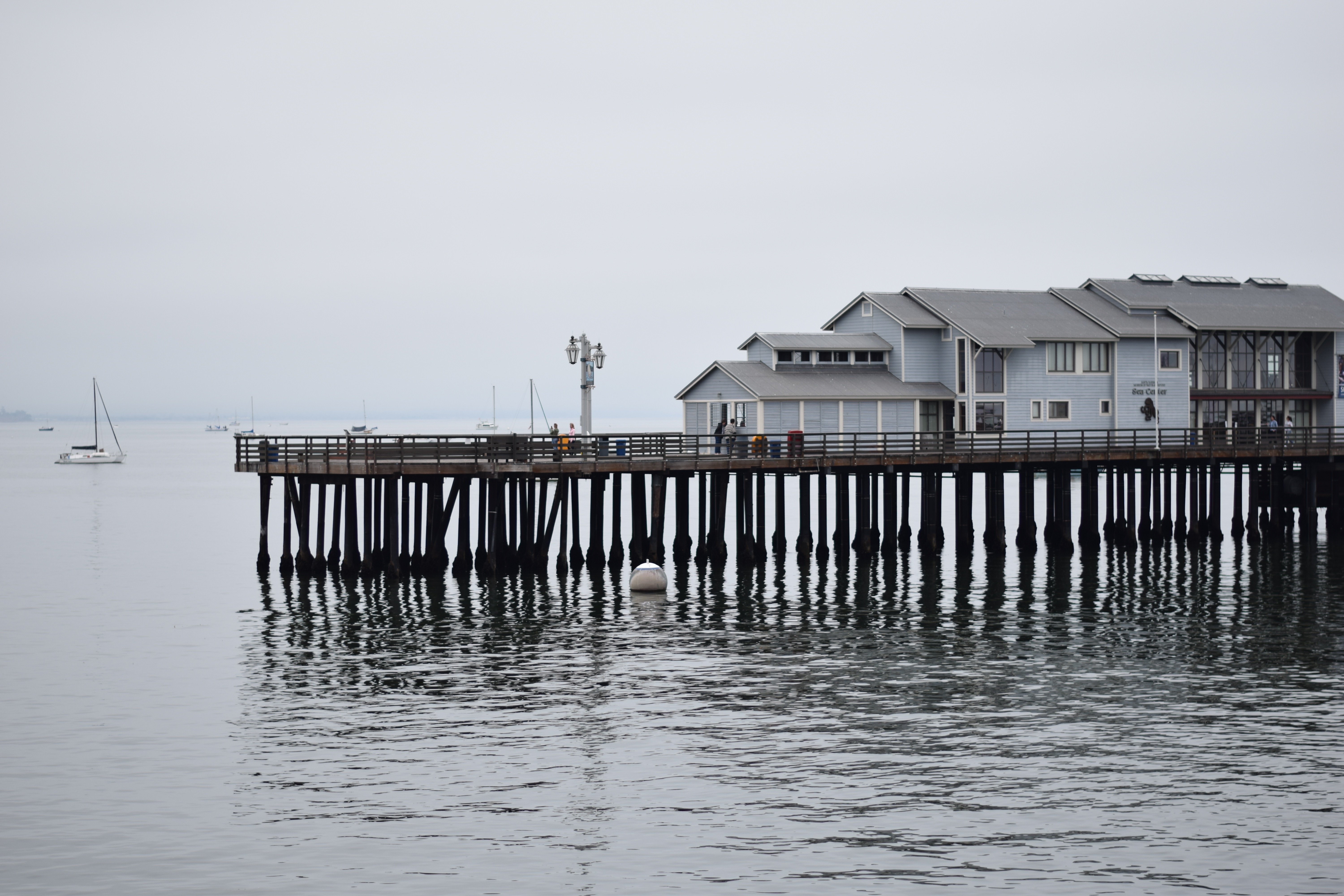 *One of my favorite shots from the trip*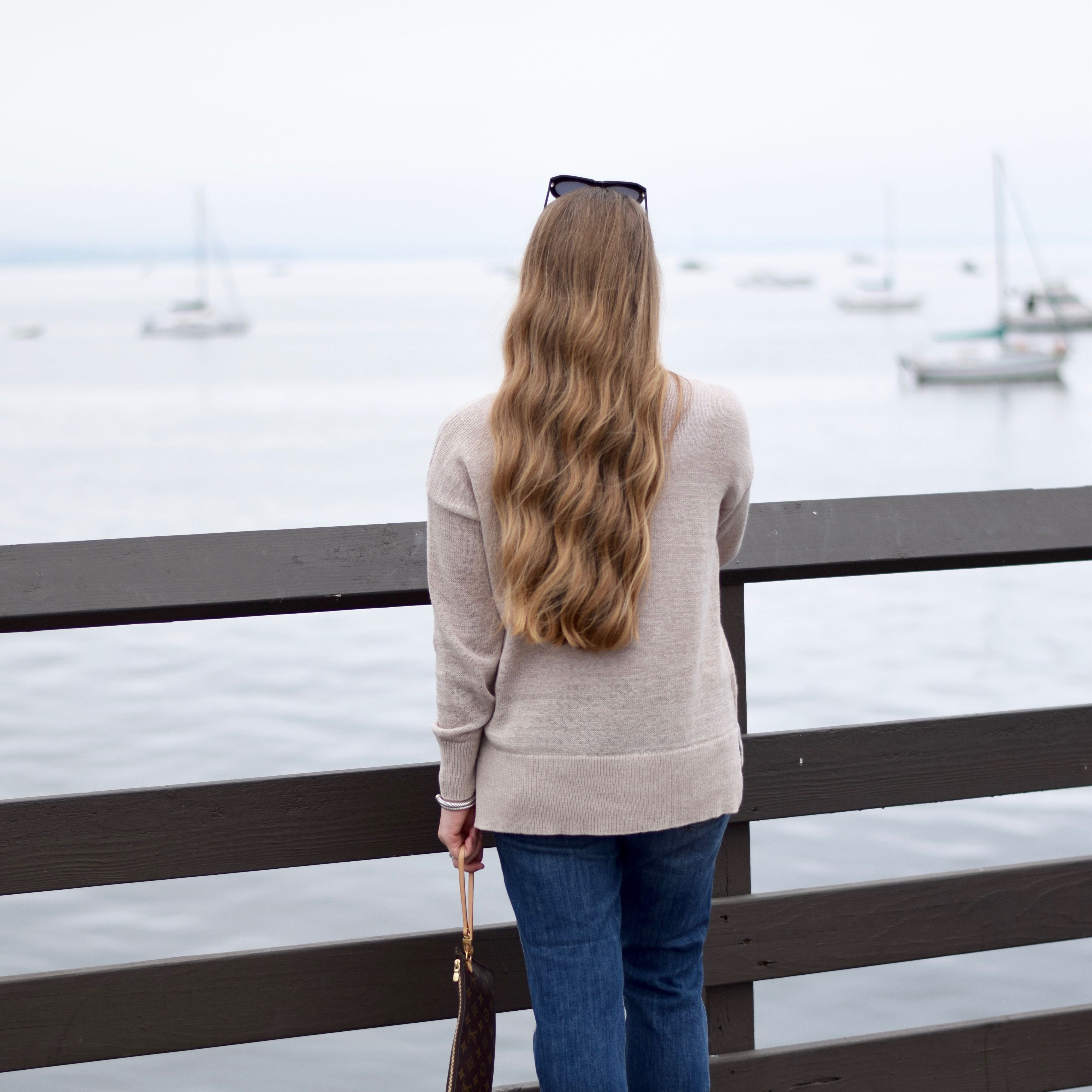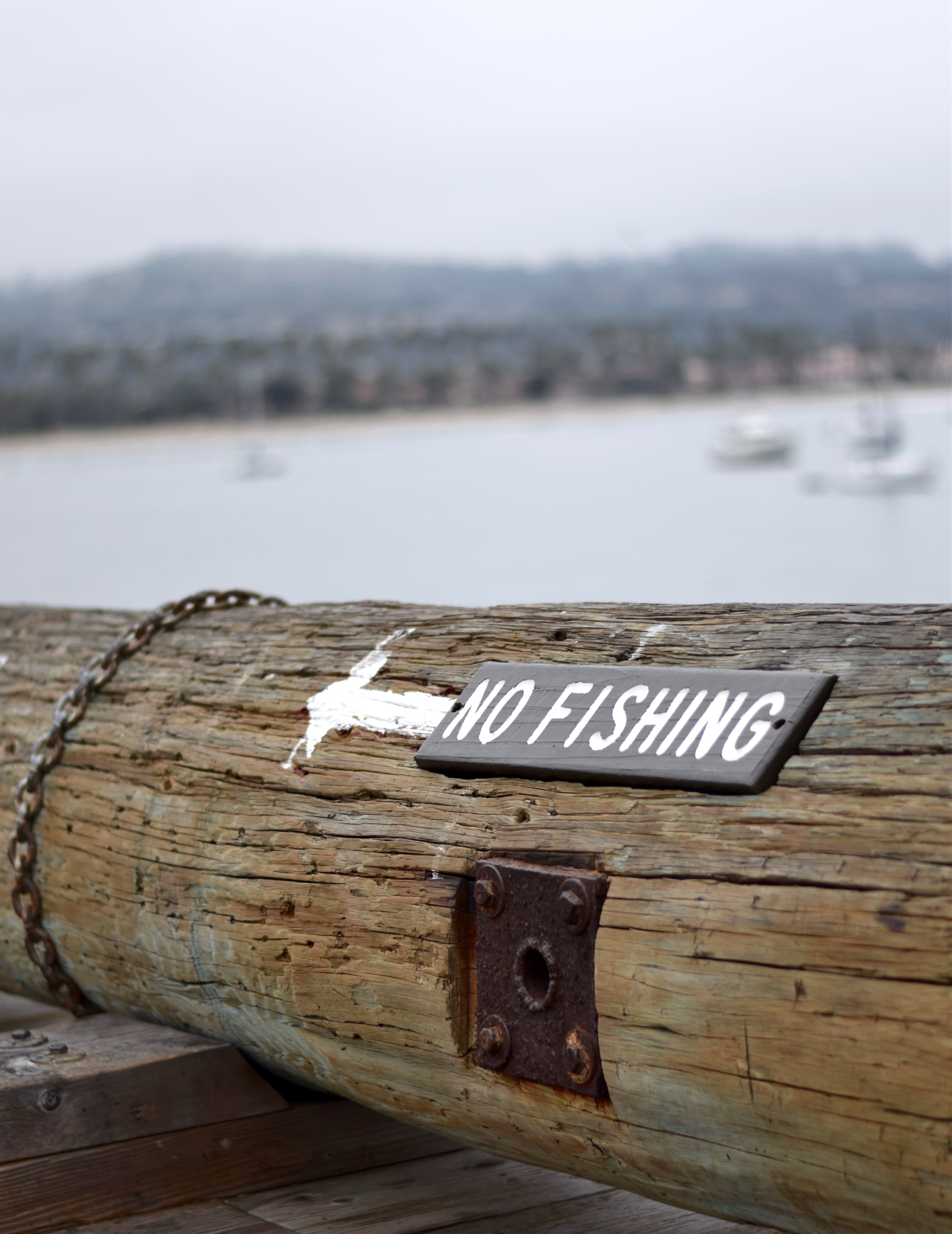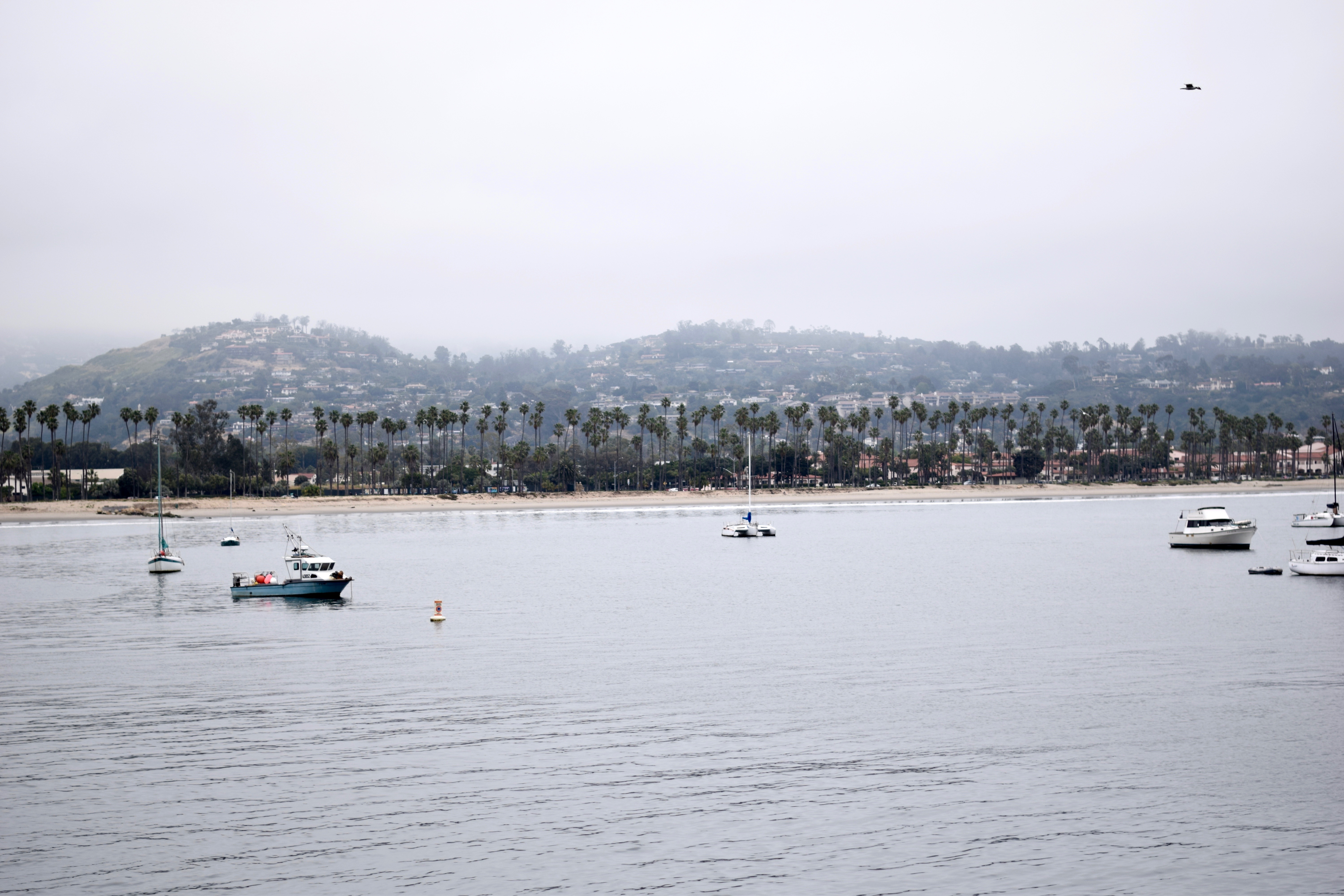 As it seemed to go with most of our trip, the morning started out pretty foggy but slowly cleared to sunny skies later in the day. I highly recommend stopping in Santa Barbara if you're in the area. There's so much to do, and I felt like we just brushed the surface. Next time I'd LOVE to eat on the pier or even take a boat out!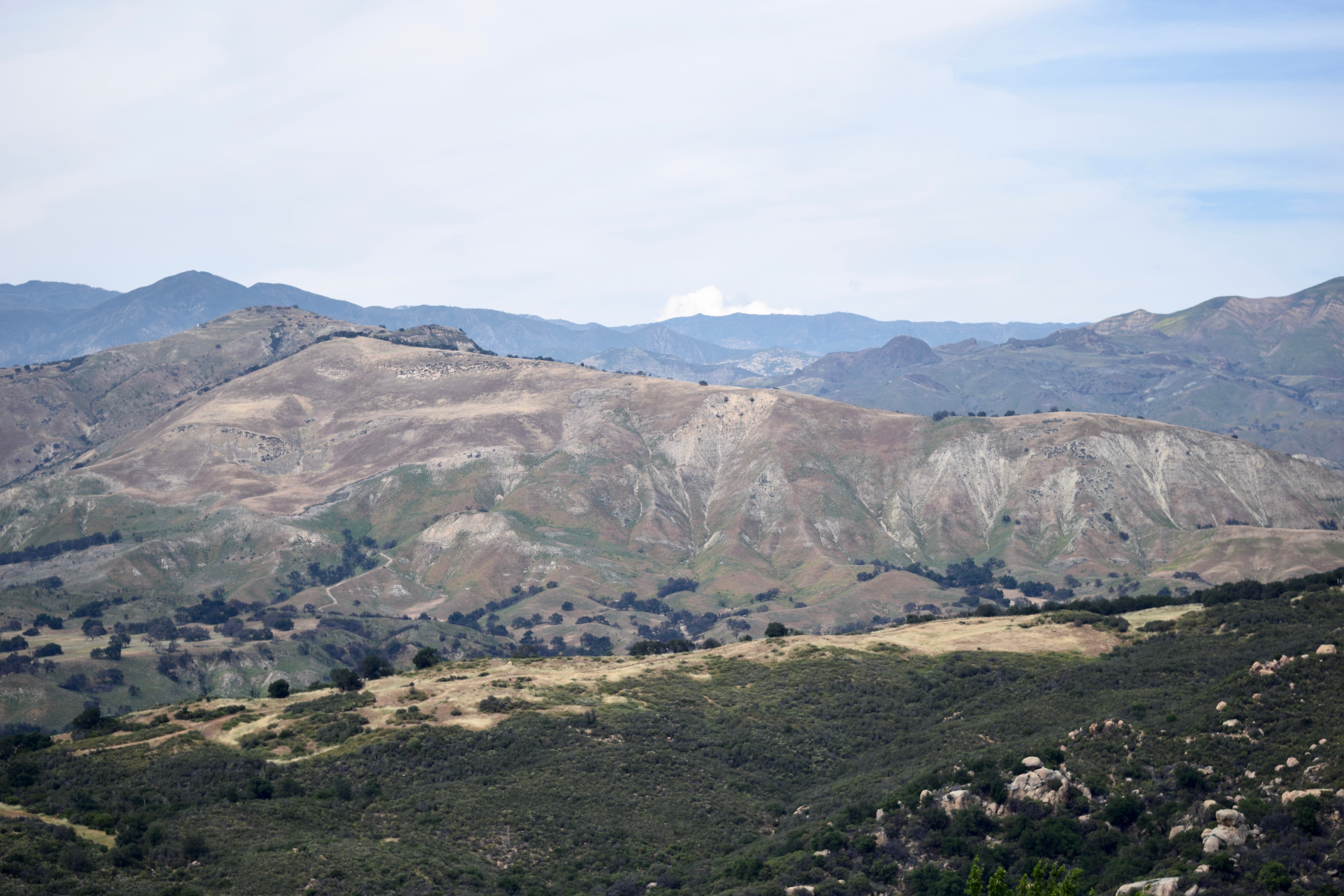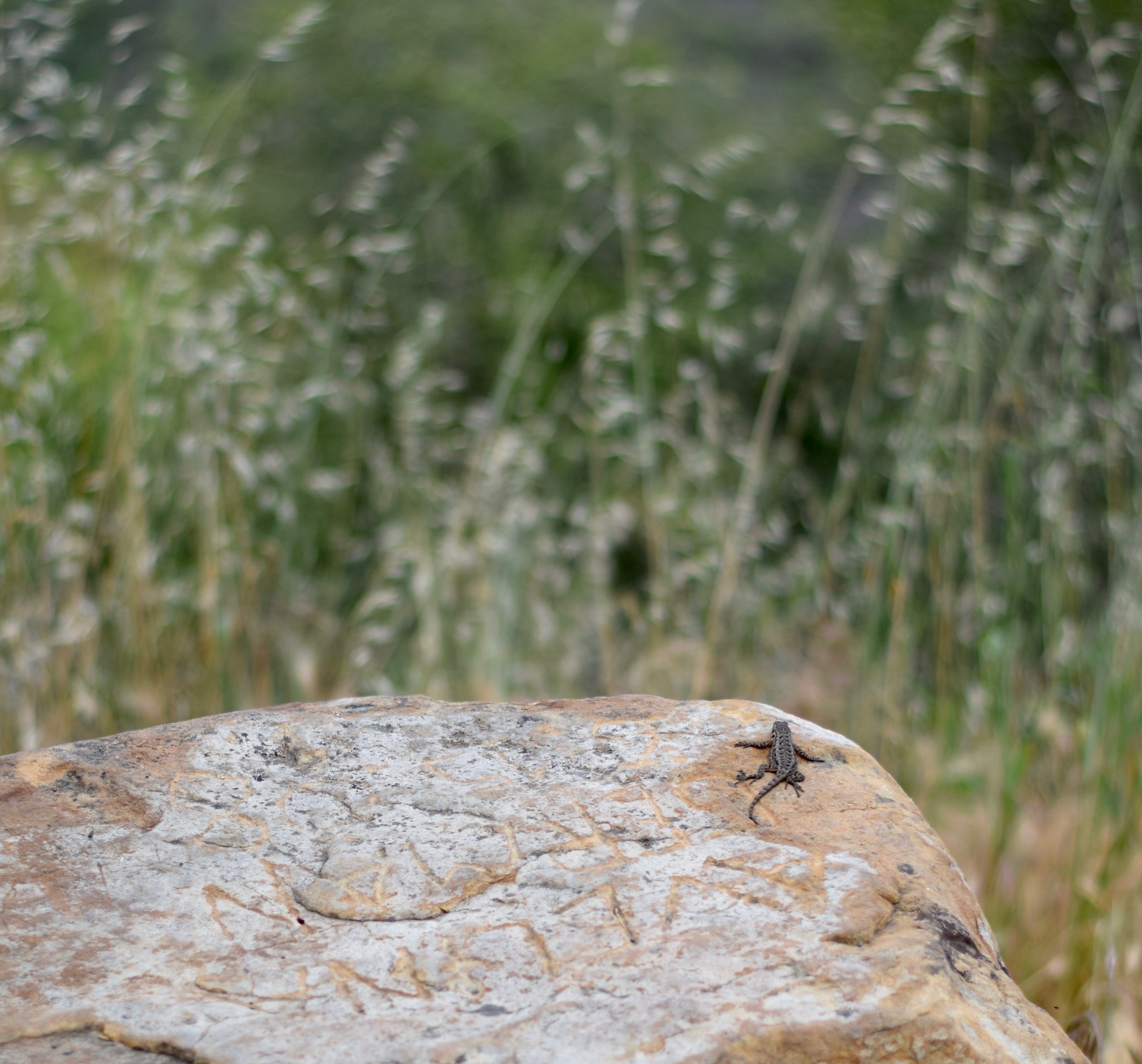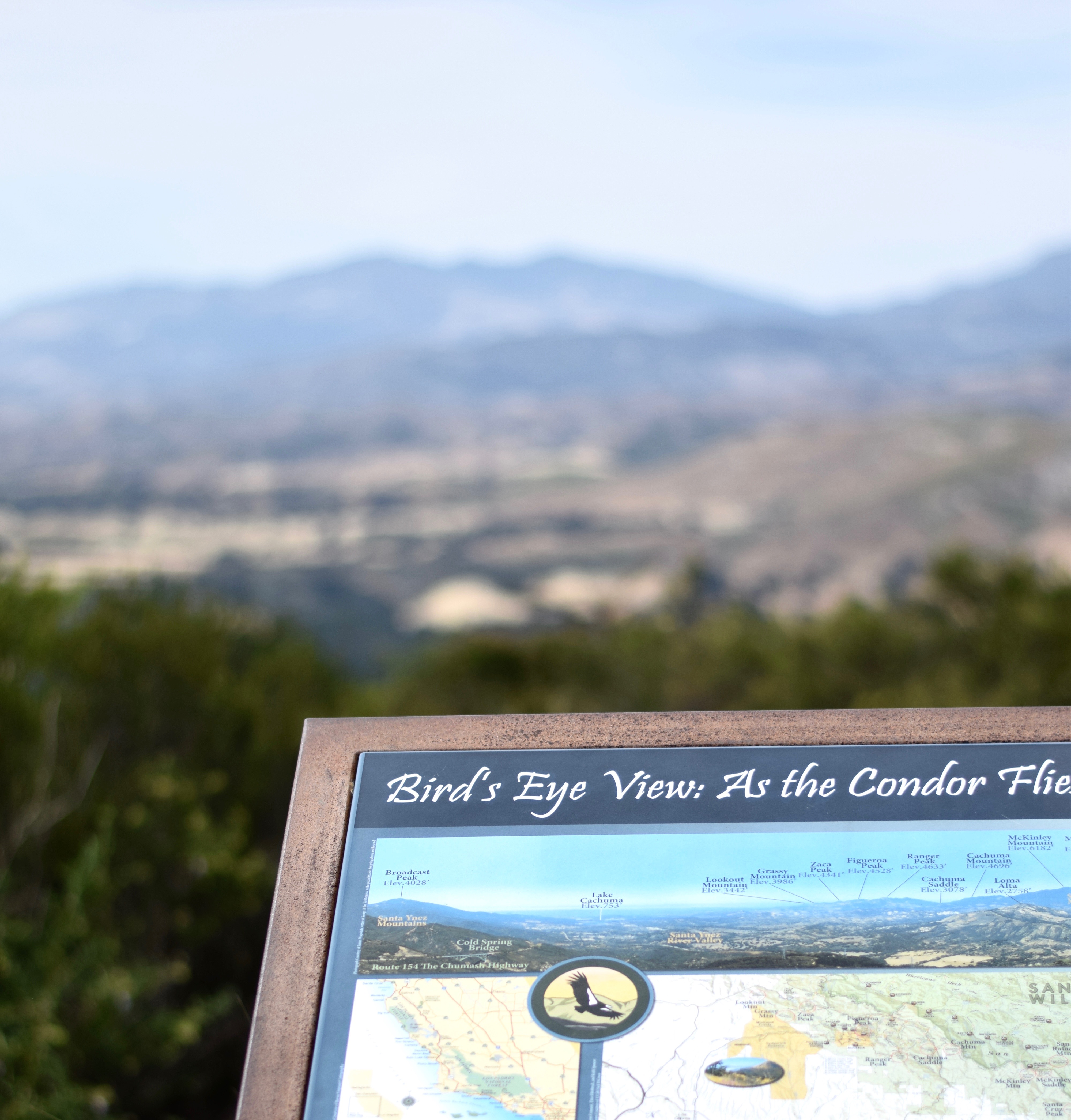 We'd originally planned to continue on Route 1 all the way to our next stop, but at the last minute decided to head towards the mountains instead. This random detour took us through the Santa Ynez Valley which was incredibly beautiful – although the roads were super windy/I thought we were going over the mountain, lol. We stopped at the lookout point above and just took in the views…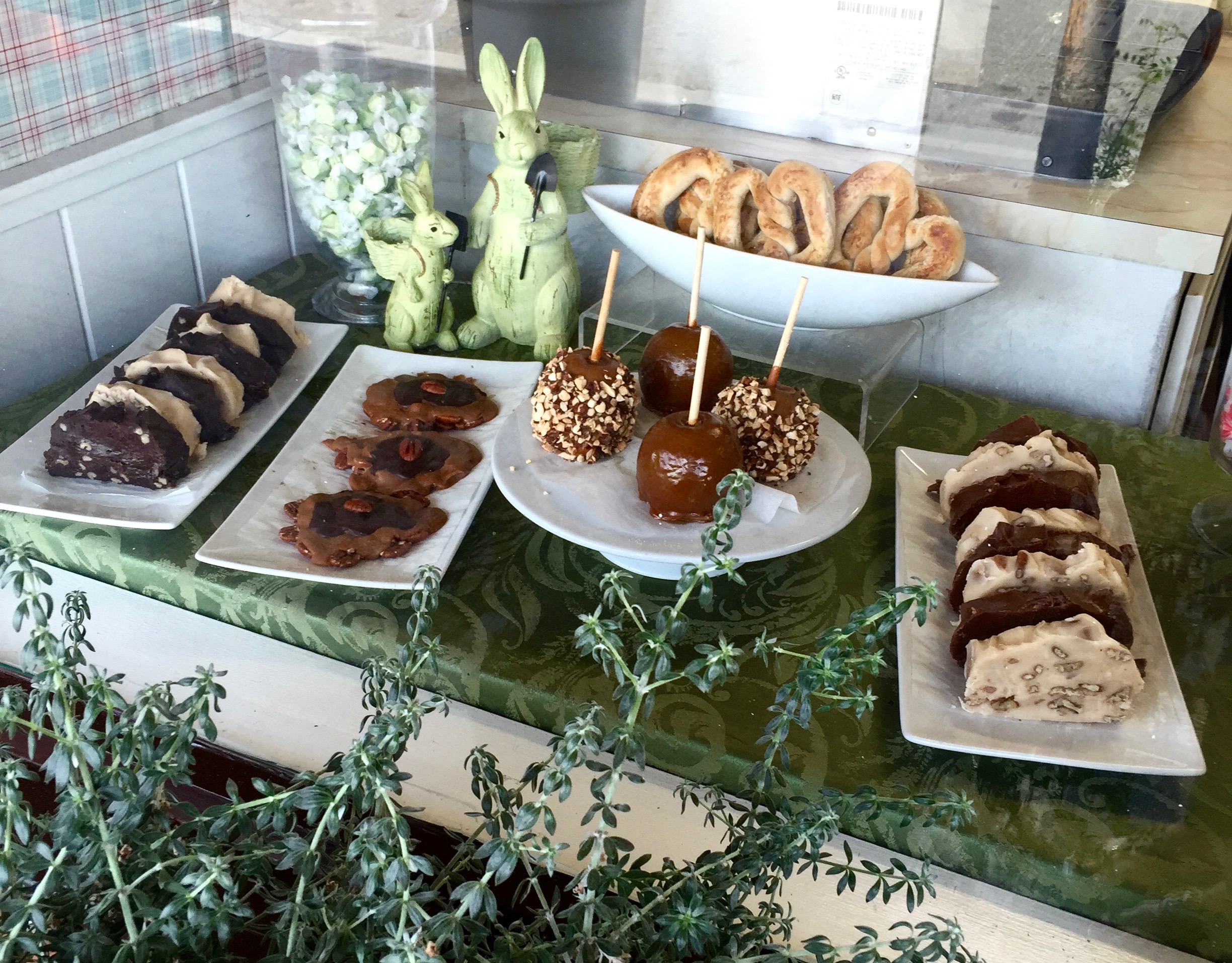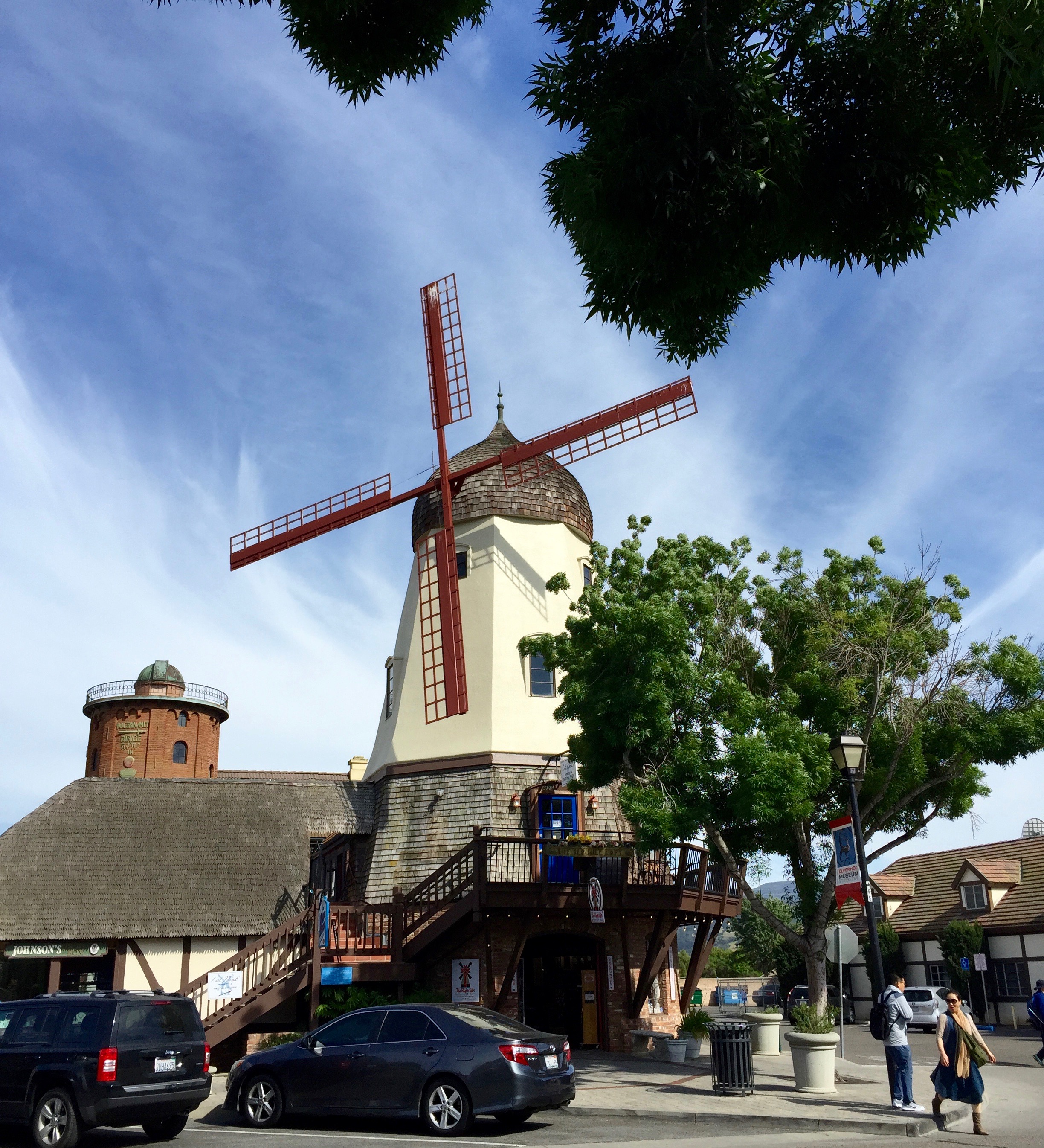 A little under an hour later we'd arrived in Slovang, the cutest little Danish village. The town definitely seemed out of place and like we were stepping back in time. There were tons of shops, wineries, restaurants…but naturally we stopped for pretzels and candy.  I highly recommend this stop on the way to Pismo Beach – it really only adds about 15 minutes to the trip and I'd never seen anything like it!
About an hour later we finally arrived at our destination – The Cliffs Resort at Pismo Beach …..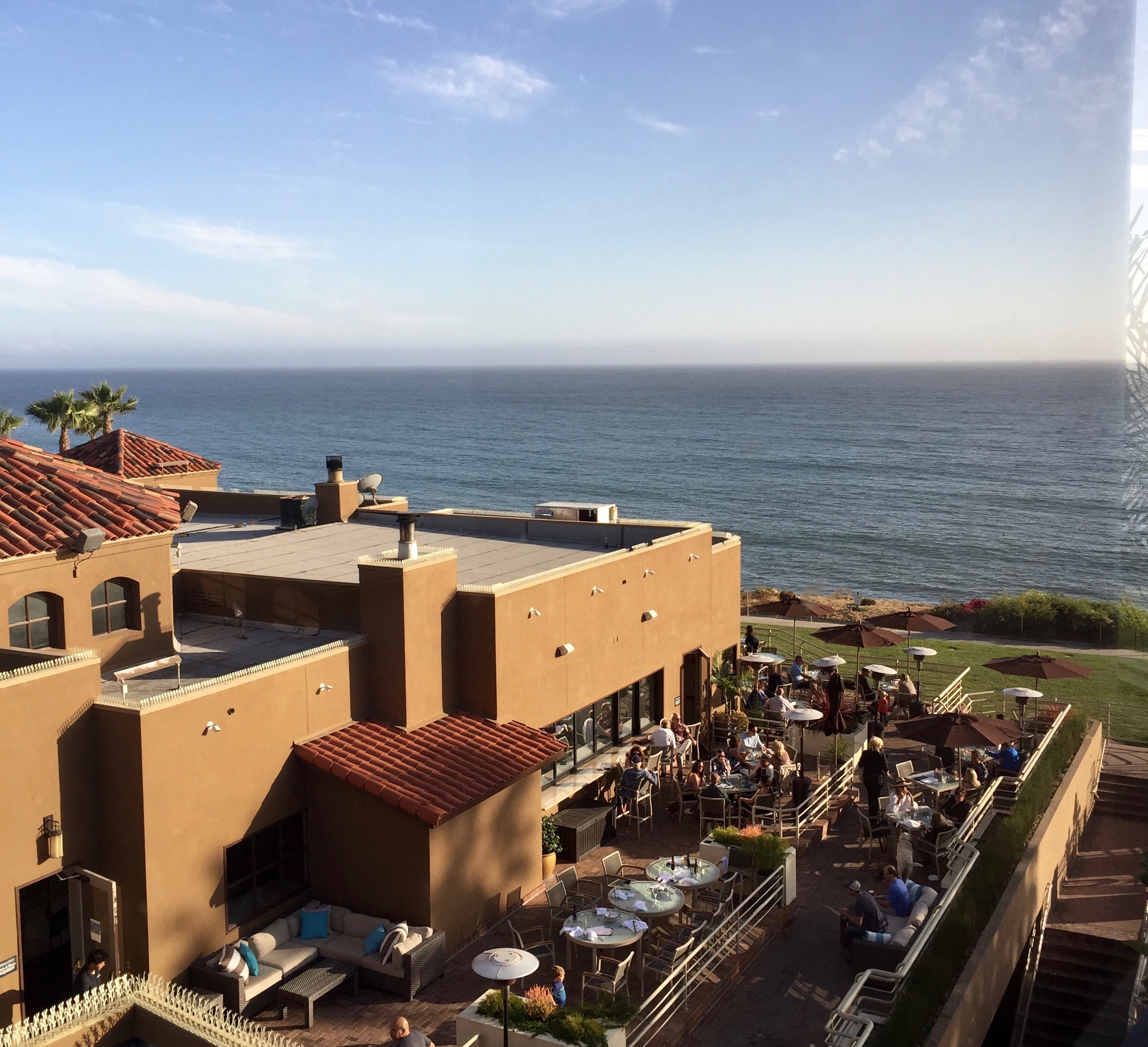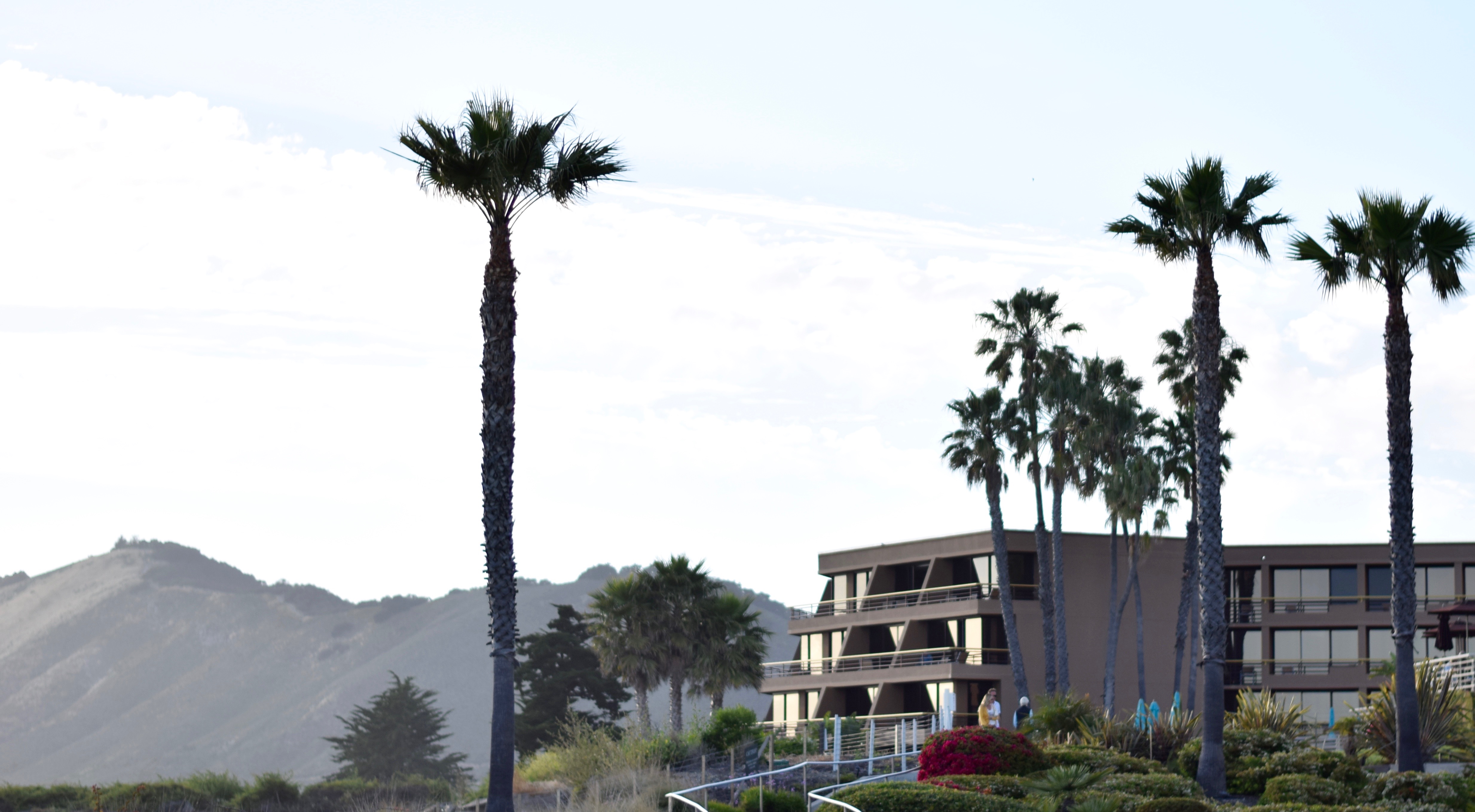 After checking into our gorgeous room (hello fireplace!!!), we set out to explore the property. The hotel sits right on the edge of a cliff, but there are walking paths along as well as a path to the beach below.
Also, Pismo Beach is a great place to stay for those wanting to drive along the Big Sur. It's pretty much the starting point if you're heading north. The area isn't too commercialized- basically the perfect place for a relaxing night/weekend away (I definitely could have used another night here!)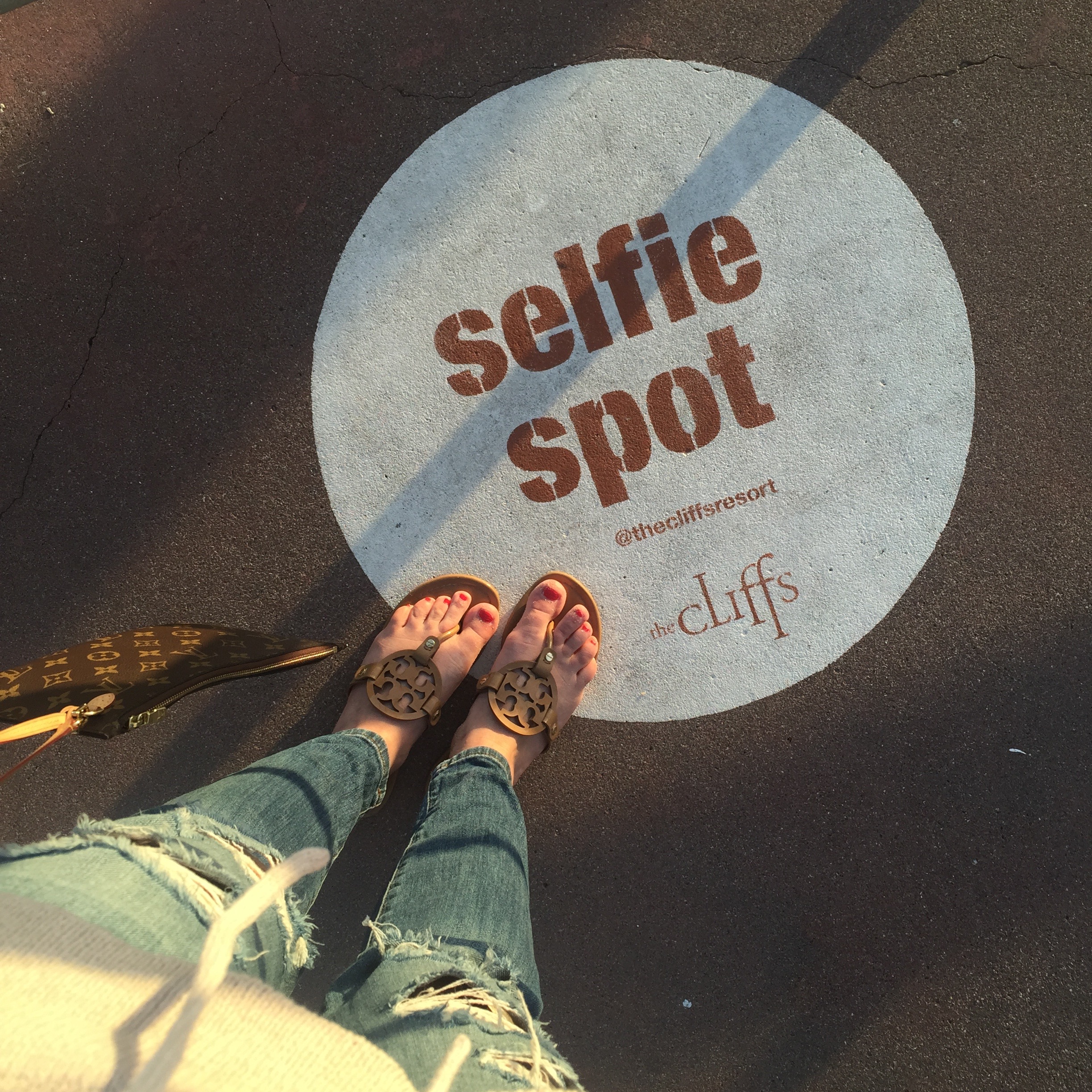 *Loved this!*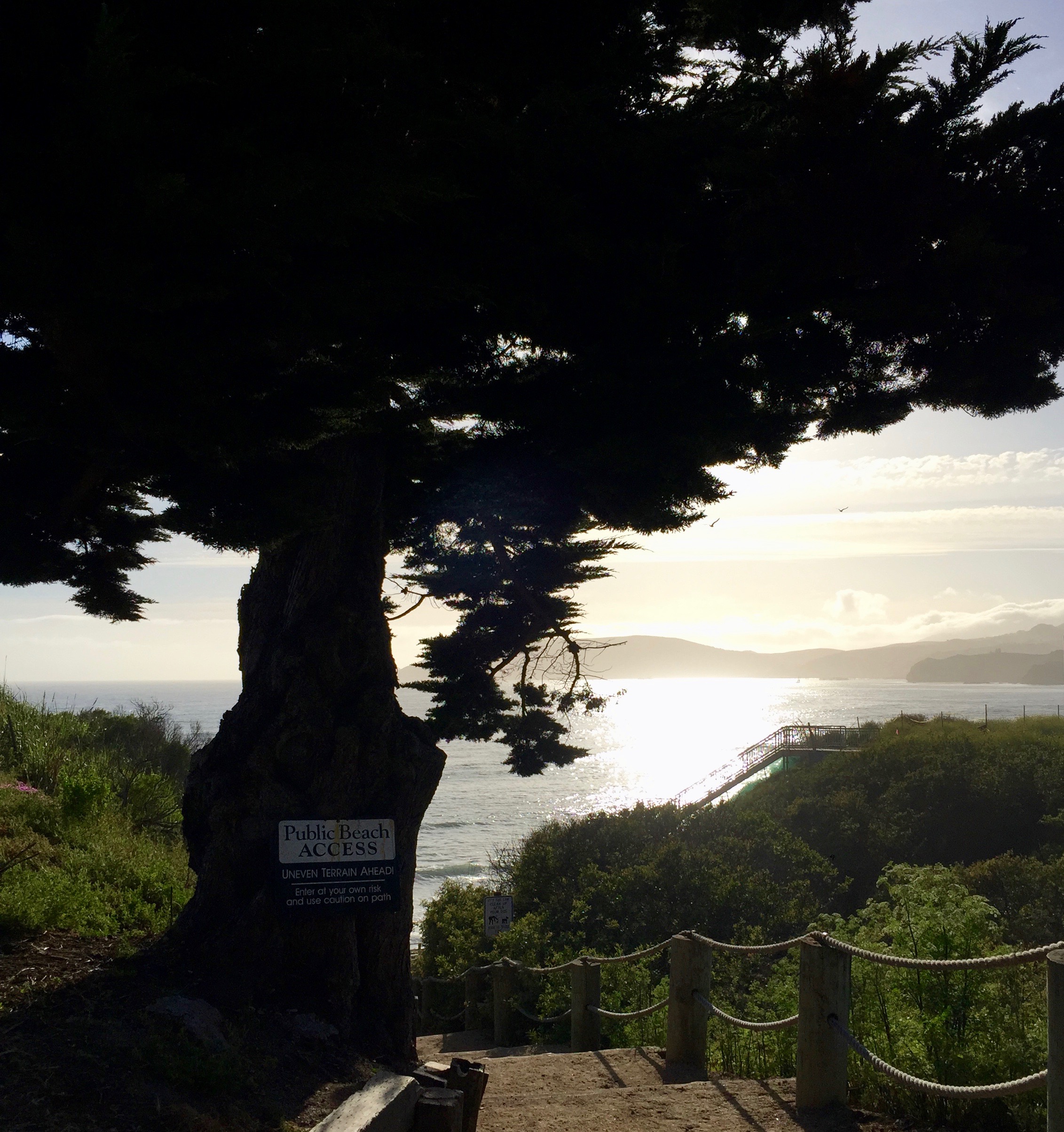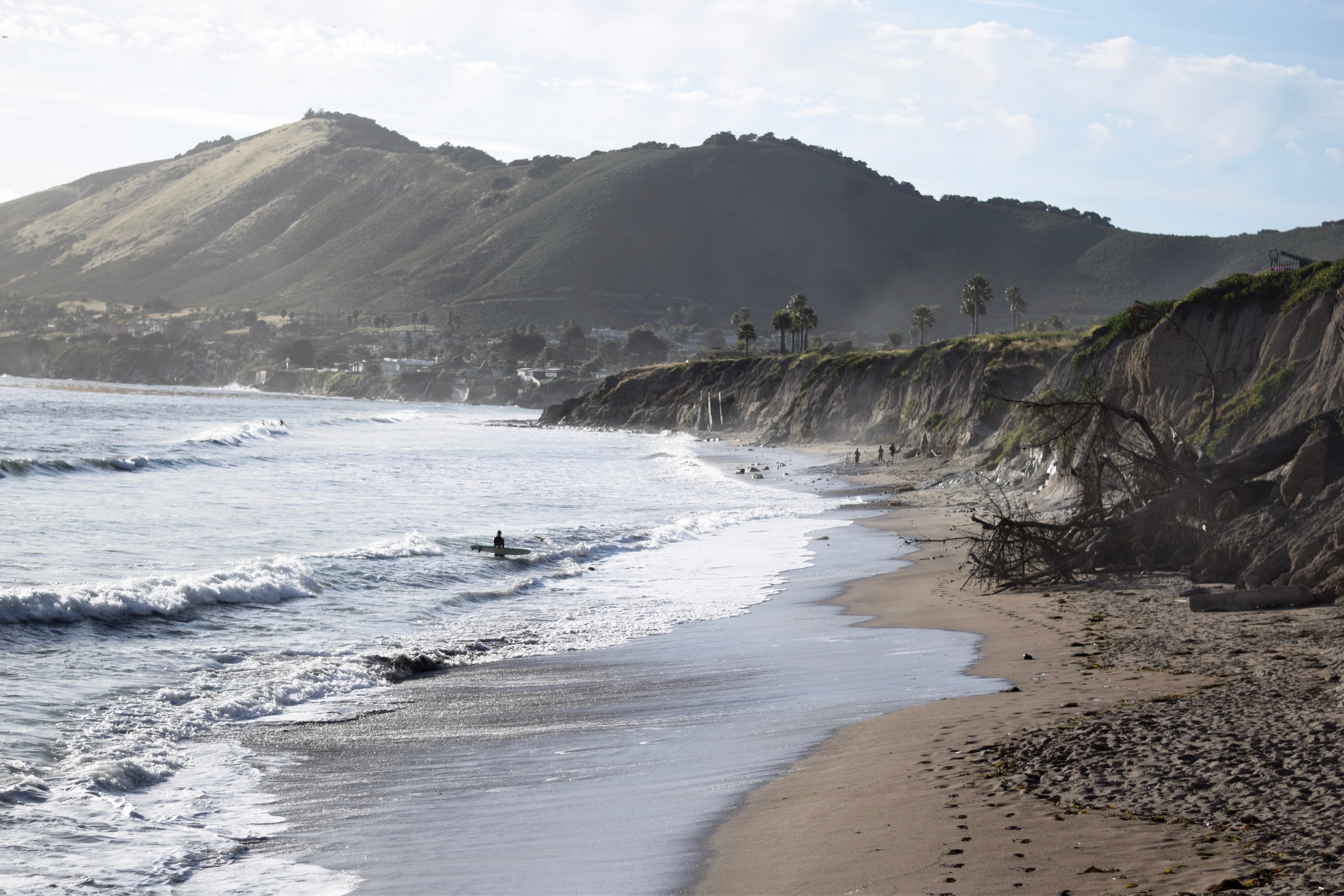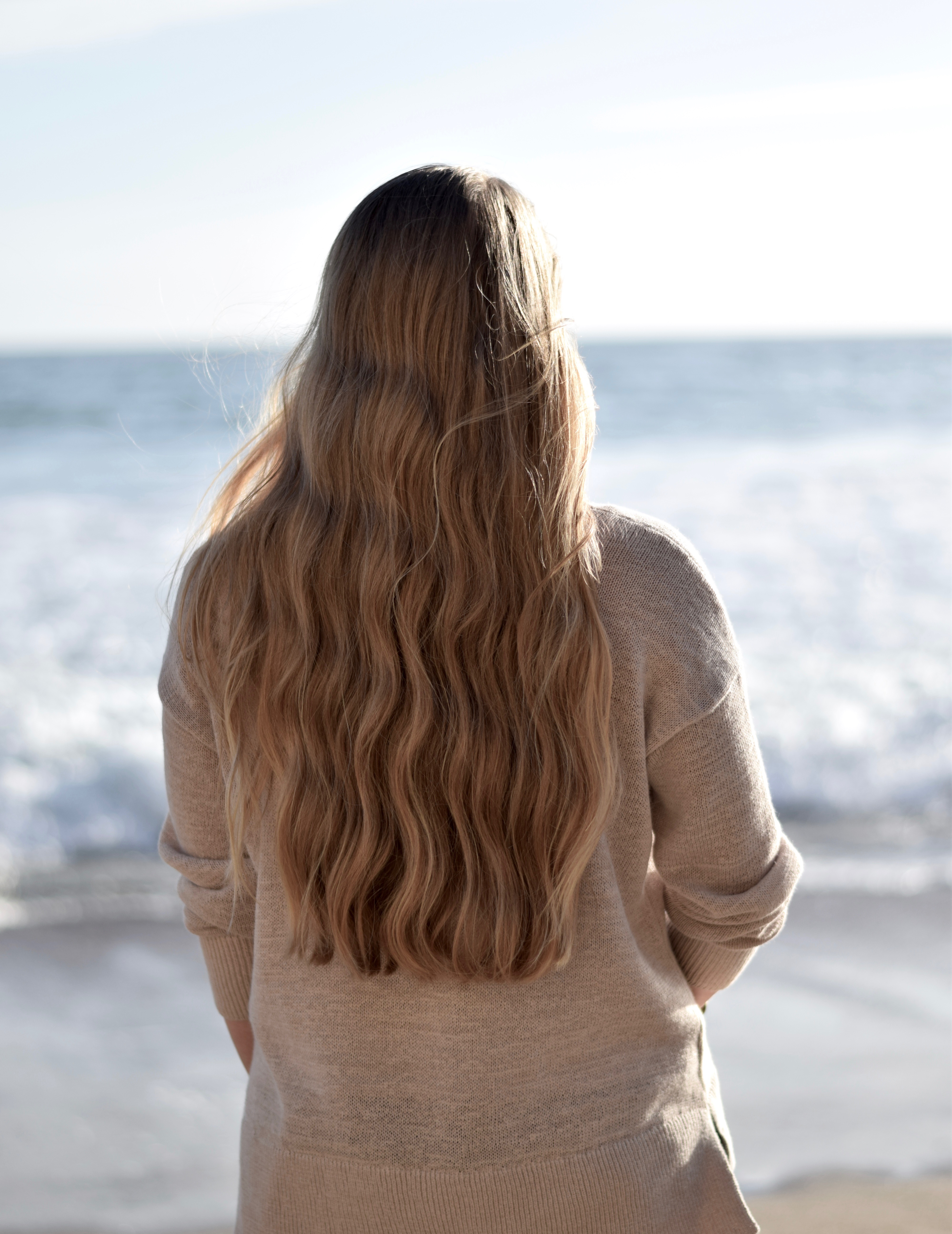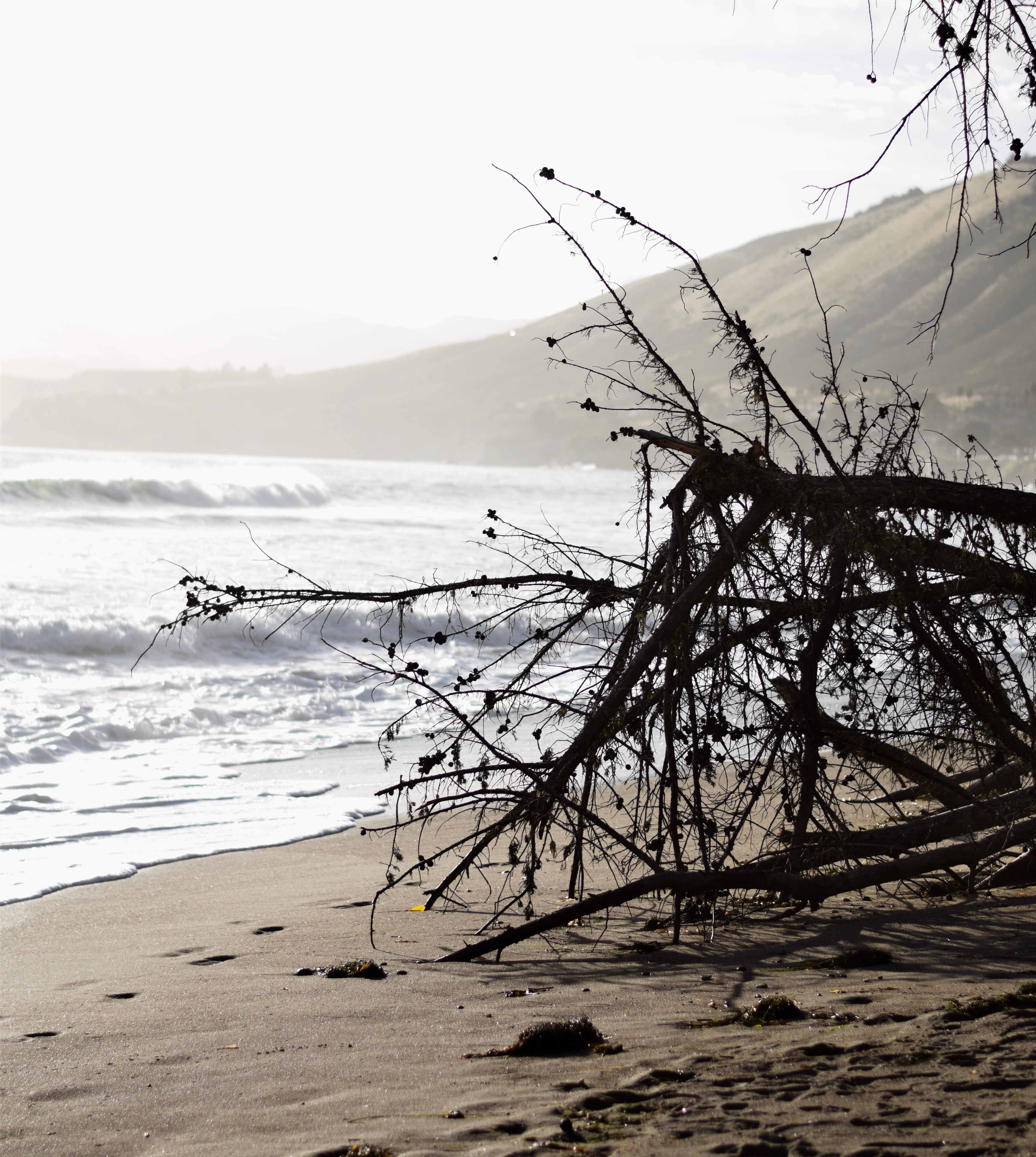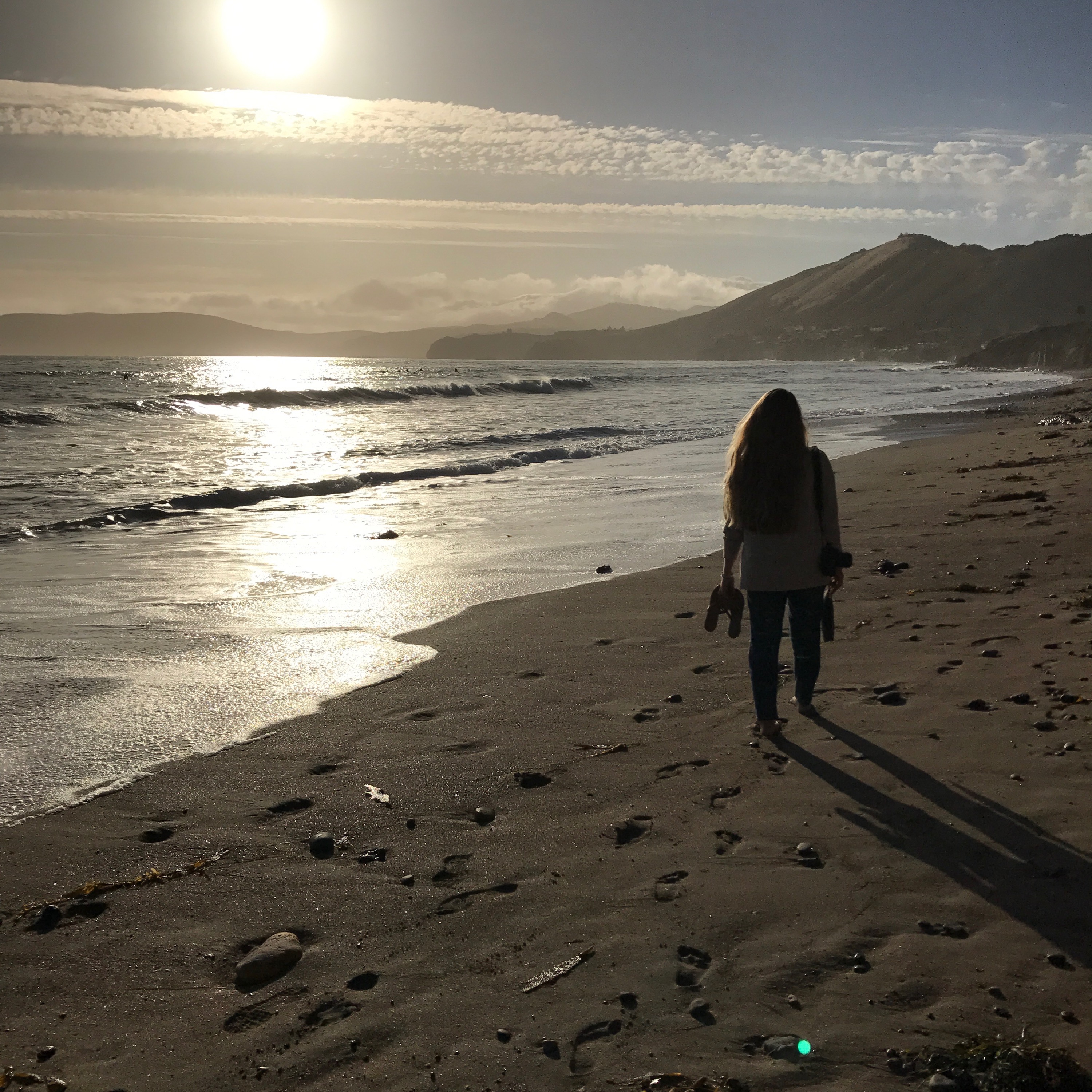 Myles and I parked ourselves on a little patio and watched the sunset over the mountains before getting ready for dinner. It was simply perfect, and as always the pictures don't even do the landscape justice.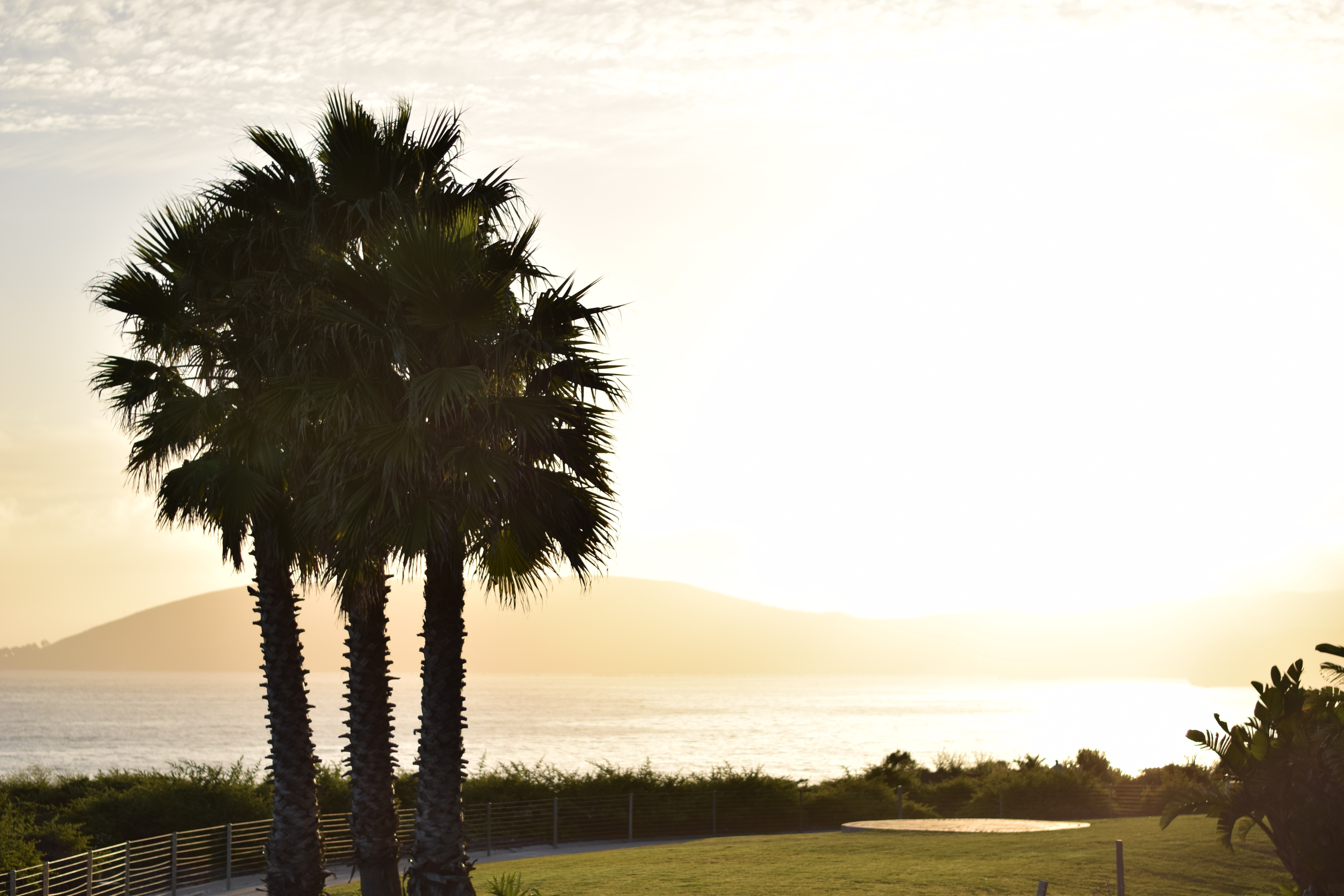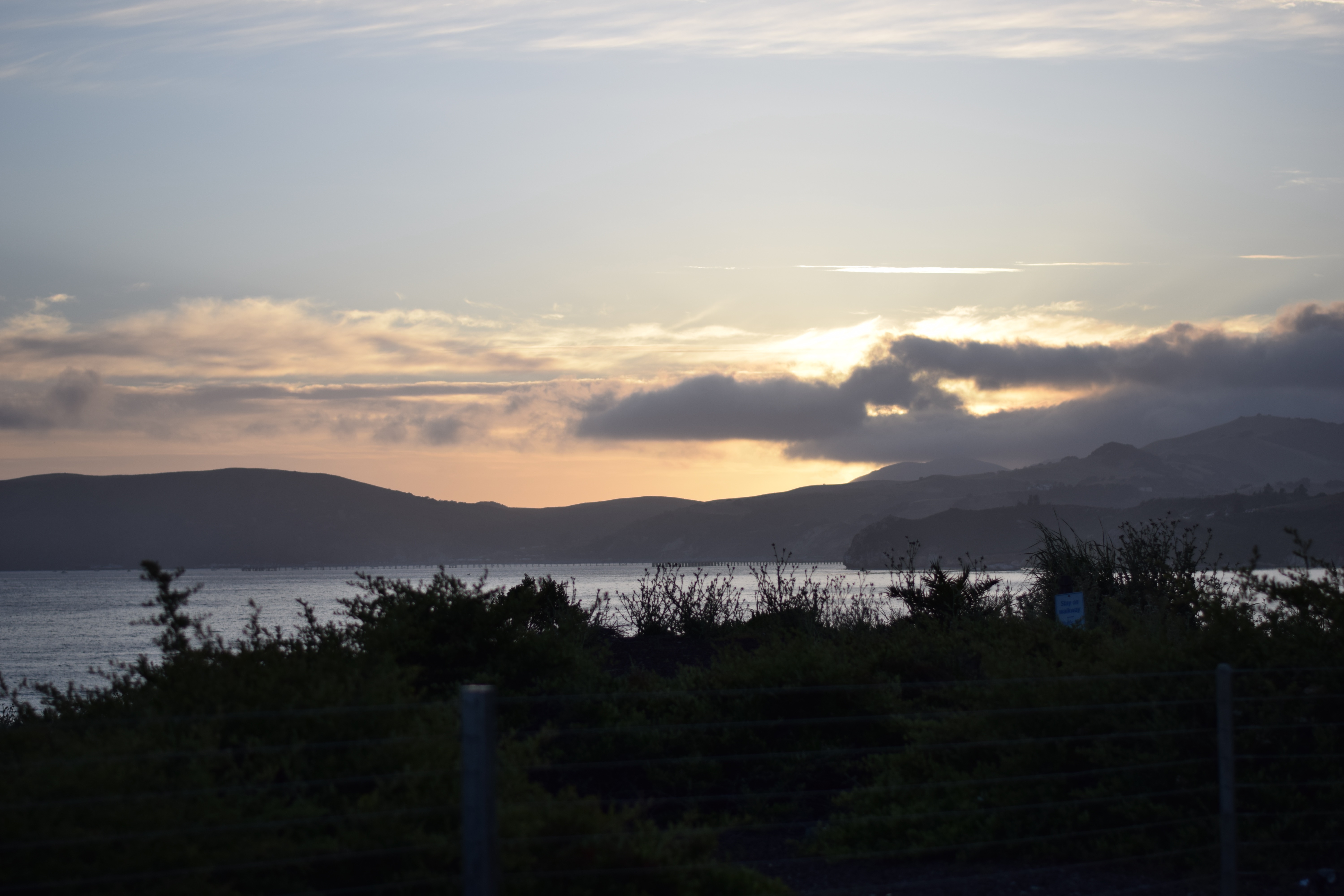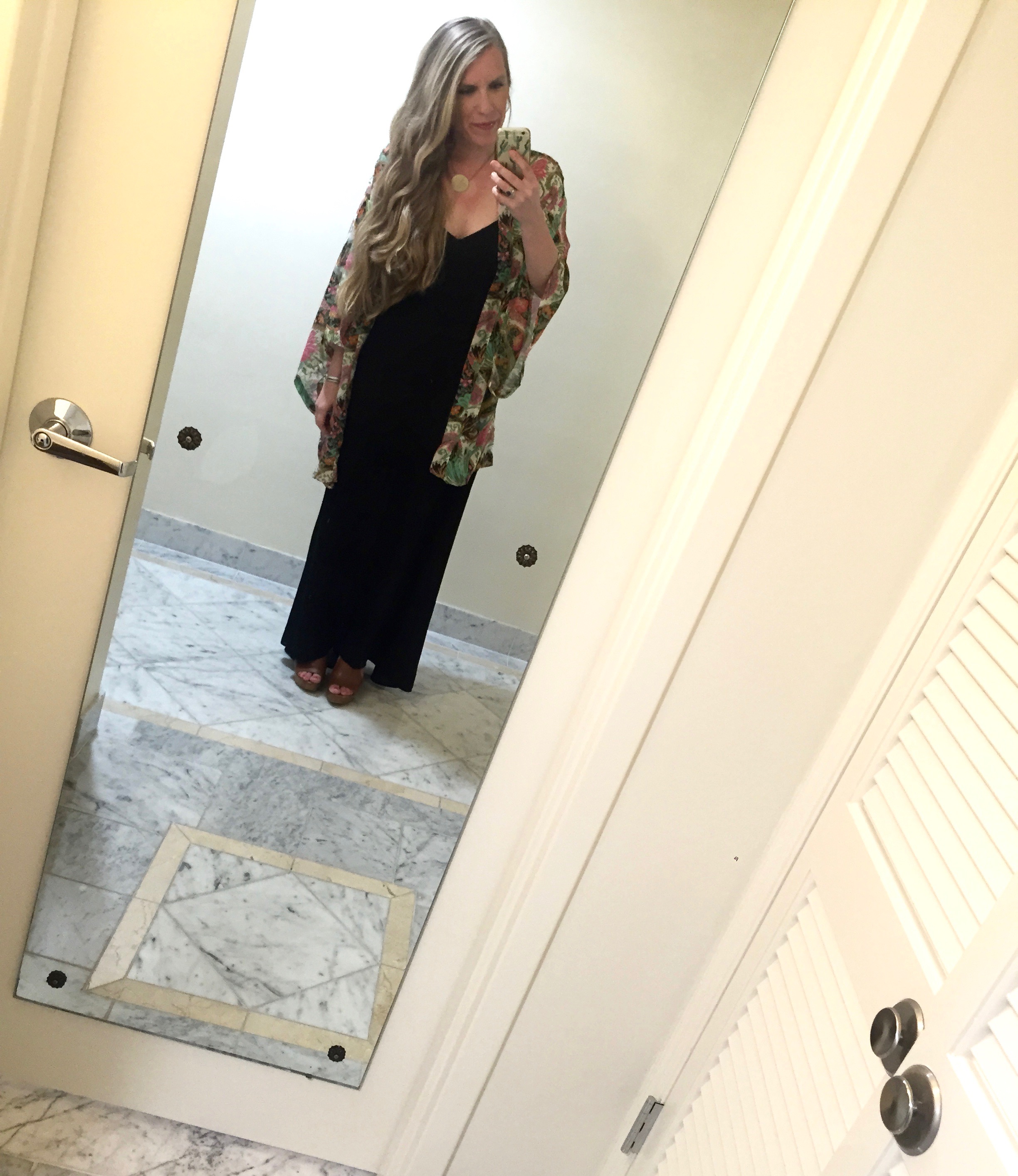 Dinner outfit brought to you by Show Me Your Mumu: Black Maxi (about $50), Kimono (similar on sale), Wedges
We had the most incredible dinner at the hotel restaurant- Marisol. It was such a cozy spot with dim lights, ocean views, and of course delicious food. Myles and I feasted on calamari, sea bass (my newest favorite), steak (his favorite!), and creme brulee to celebrate officially getting married one year from that day!
Overall, Day 2 was absolutely perfect and I couldn't think of a better way to kick off the one year count down until we say 'I DO!'
Until next time. Thanks for reading-
XOXO,