Happy Wednesday friends! Since I've been on a roll with the blog as of last week (see my travel posts from California here and here), I figured it was time to catch up on everything thats been going on lately!
It's been a long time since I've done a post like this (January maybe?) so it's totally overdue. The last two months were absolutely hectic, in all the best ways possible though. So I thought it would be fun to share what I've been up to via my iPhone pics. Some of these pics you might recognize from Instagram, but others never quite made it on there…..
Grab a cup of coffee because this is a long one, I hope you enjoy!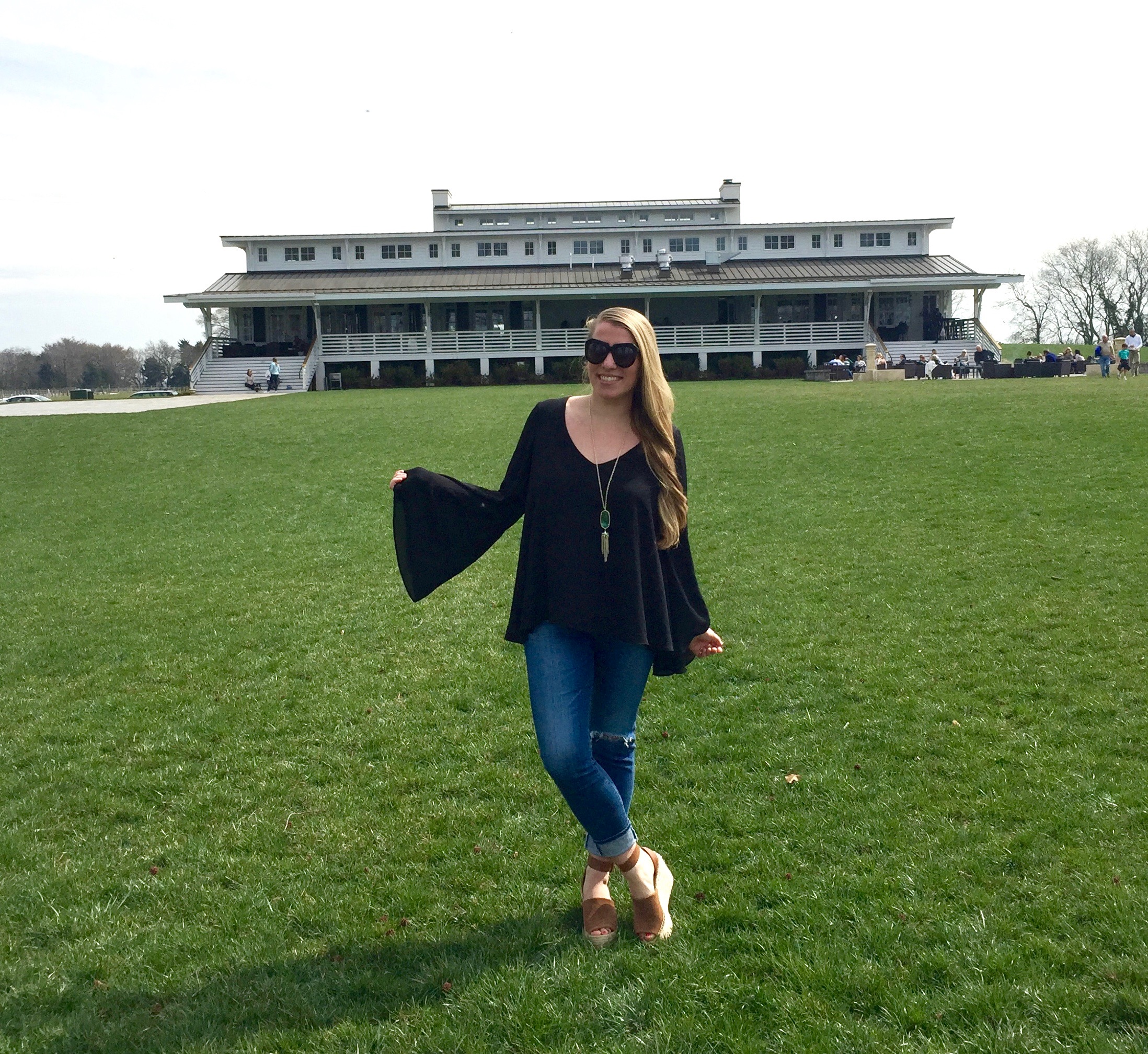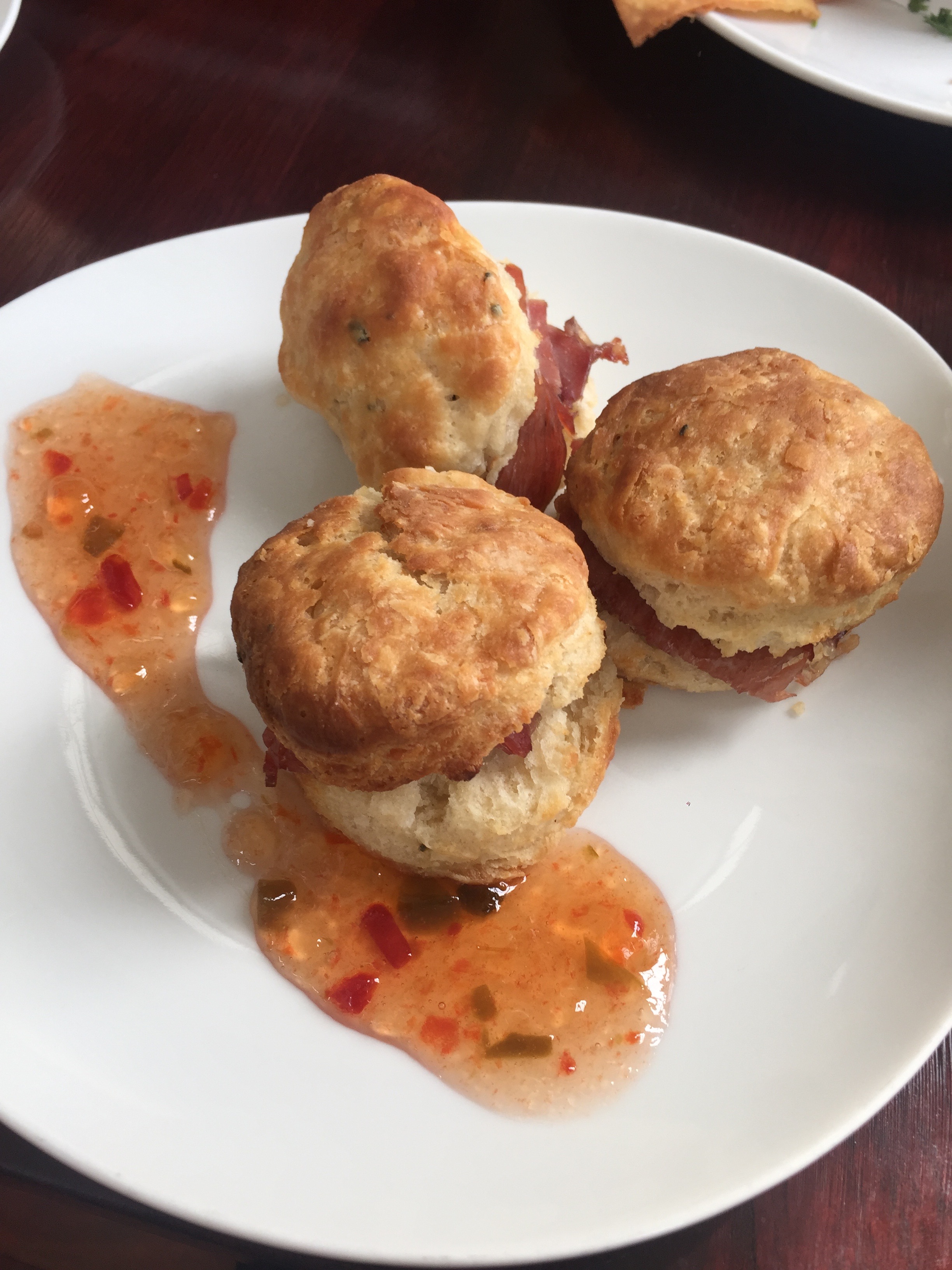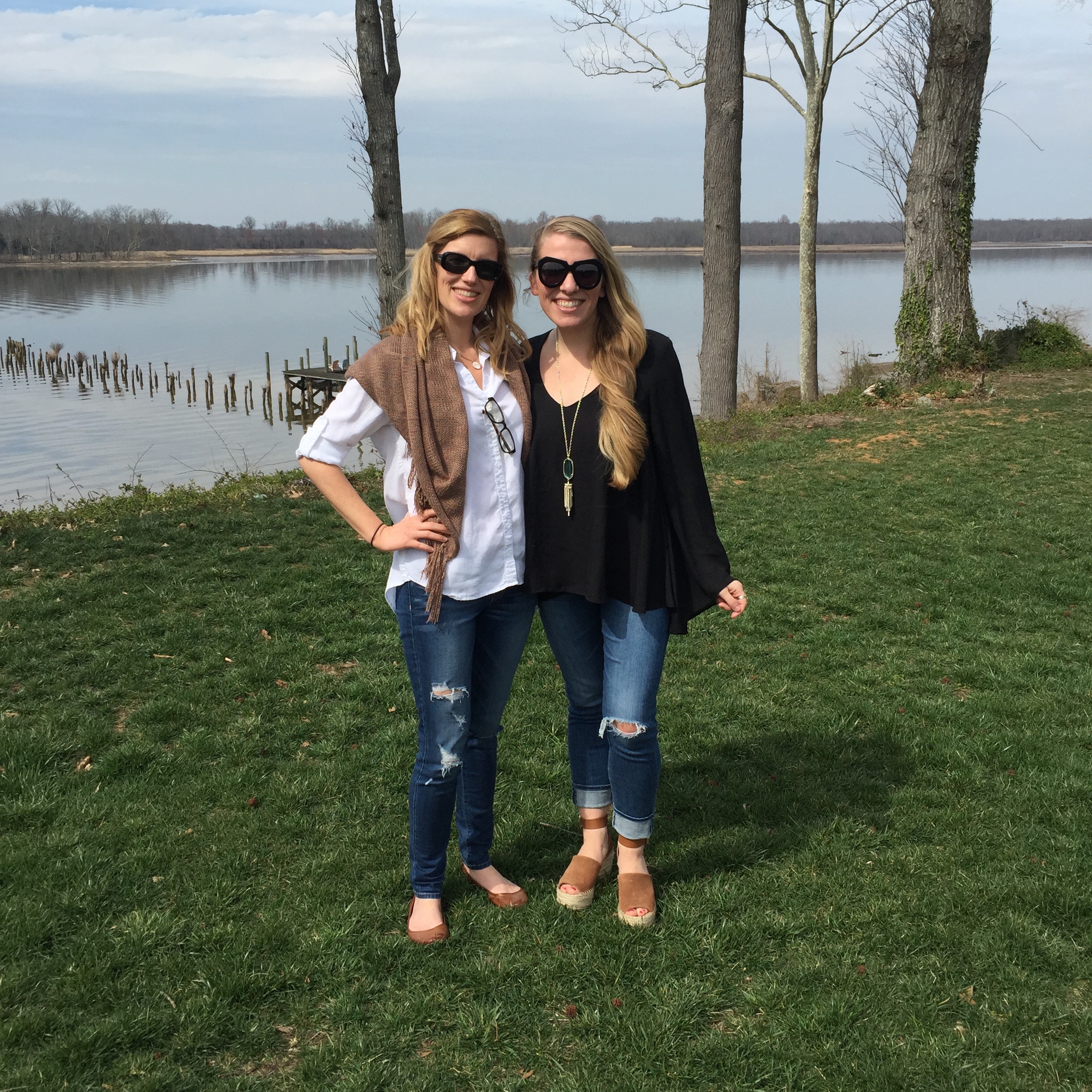 My sister and I took a trip to Upper Shirley Vineyards towards the end of March. It was my first time visiting, and I couldn't get over how beautiful it was! The food of course was delicious (hello ham biscuits <333), but the property itself was just lovely. For those who live in Richmond, this vineyard is just a short drive away and worth the trip! And for those planning a wedding…this place really is a dream!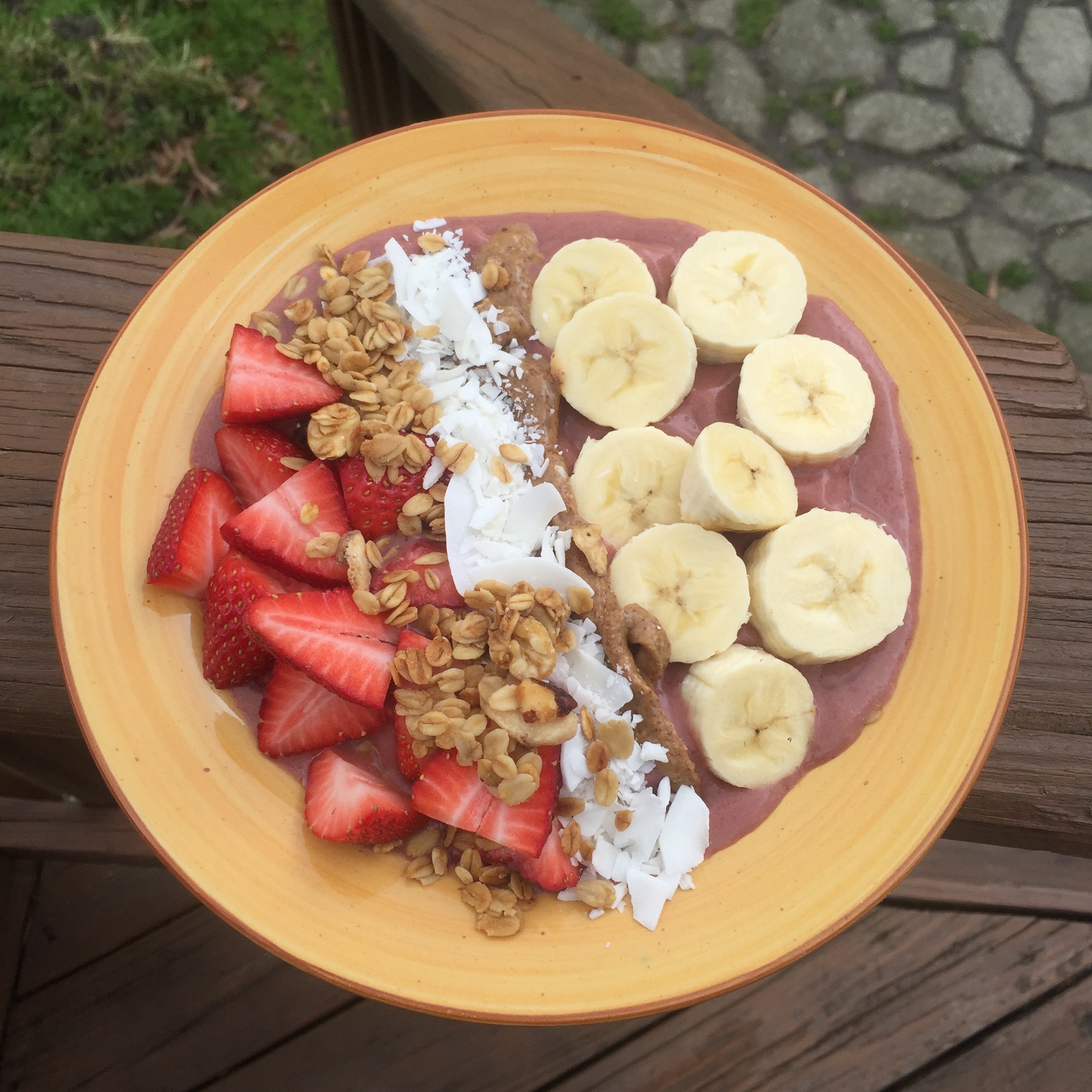 My sister's homemade acai bowl <33333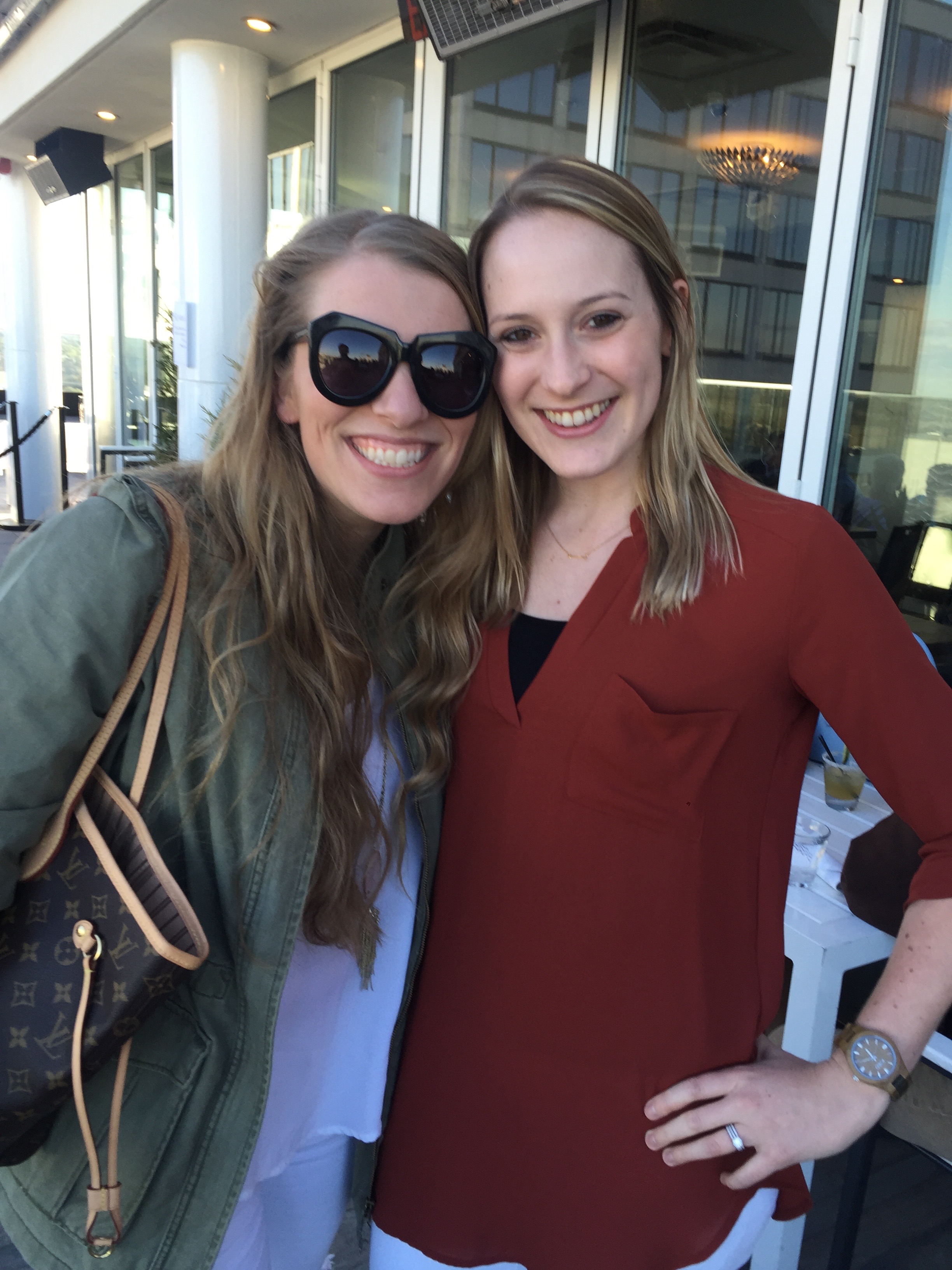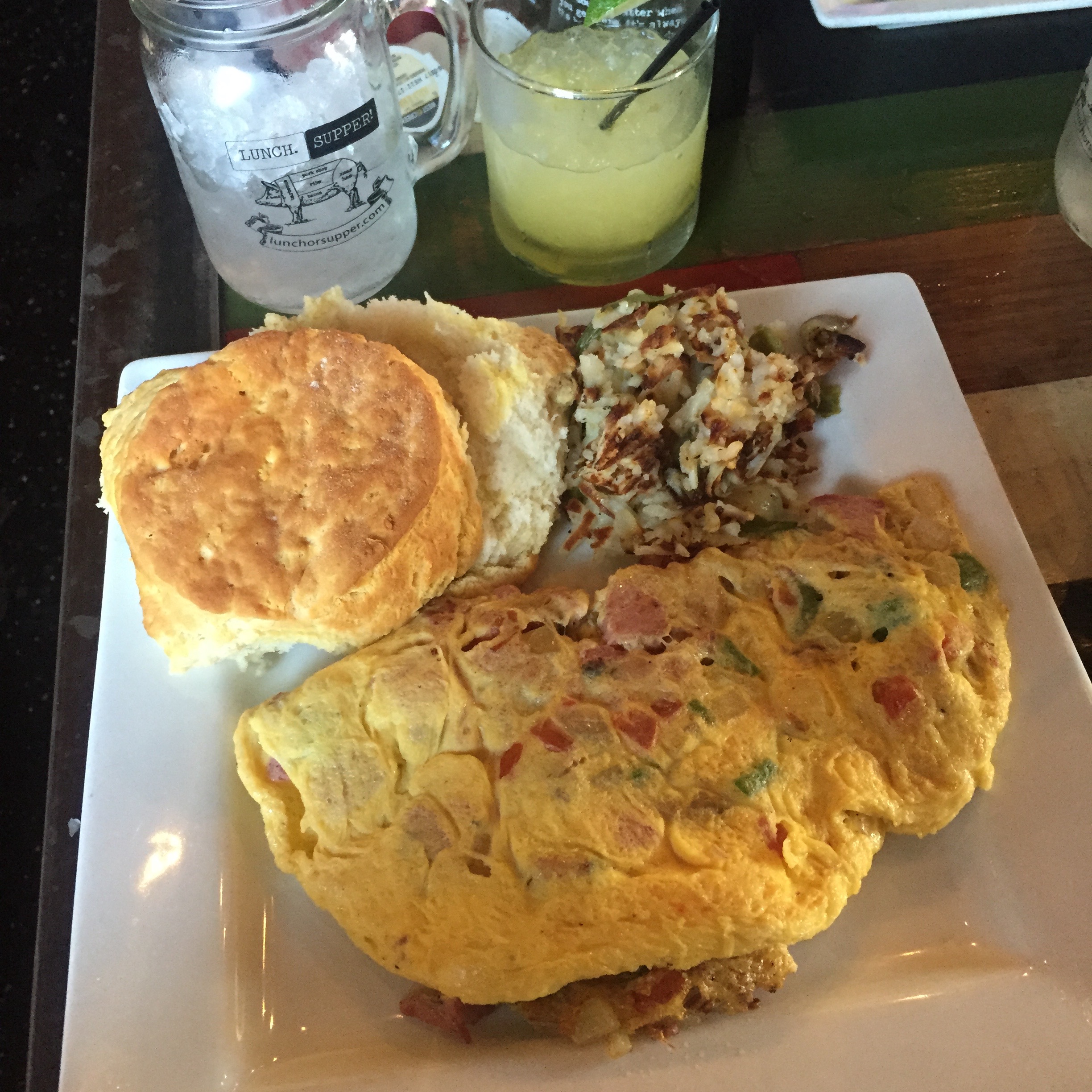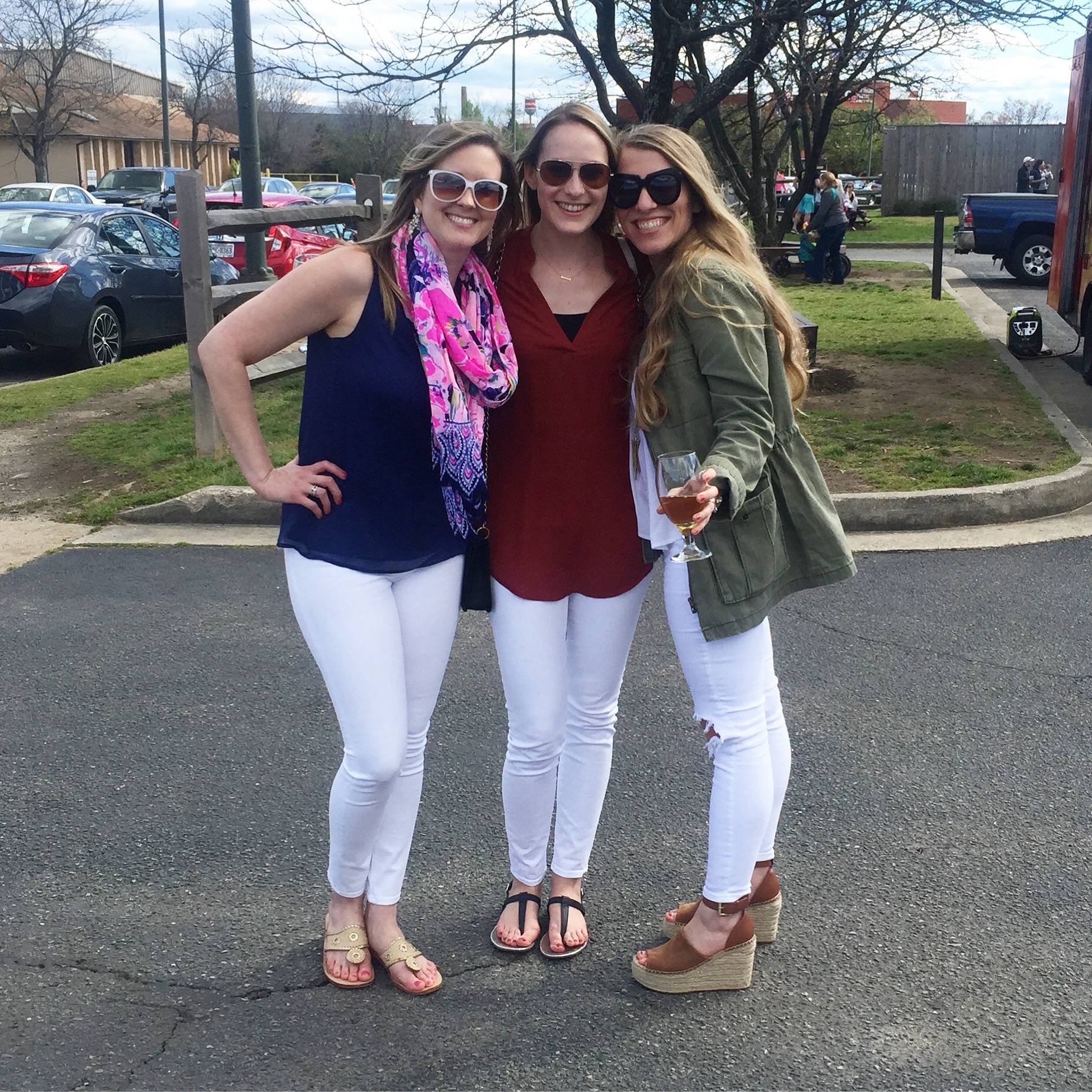 The first weekend in April, my friends and I met up for a MUCH needed girls day. We went to brunch at "Supper" (which is TO die for…please check out how big that biscuit is above!) and brewery hopped around Scotts Addition. Of course we all were twinning in white….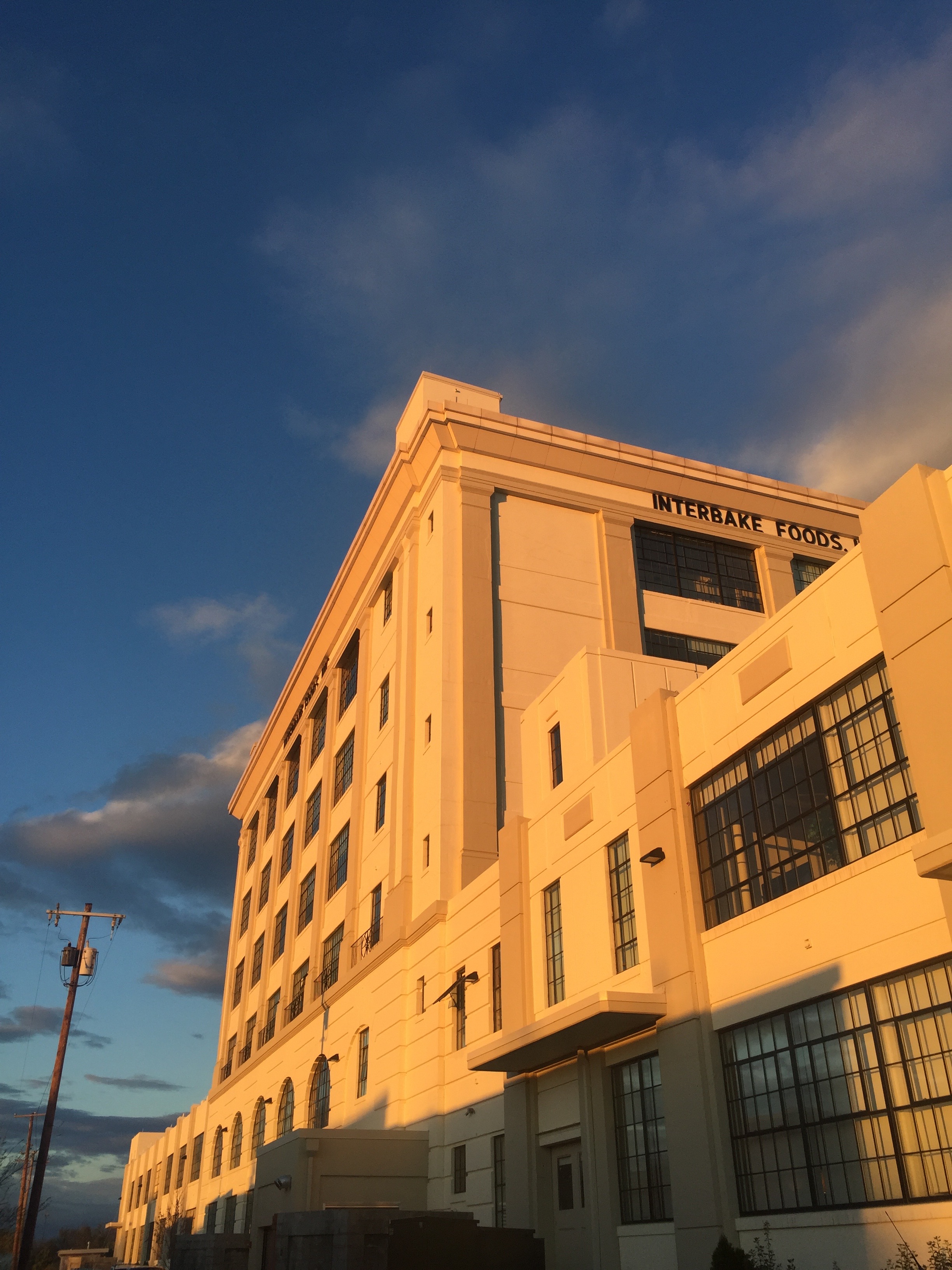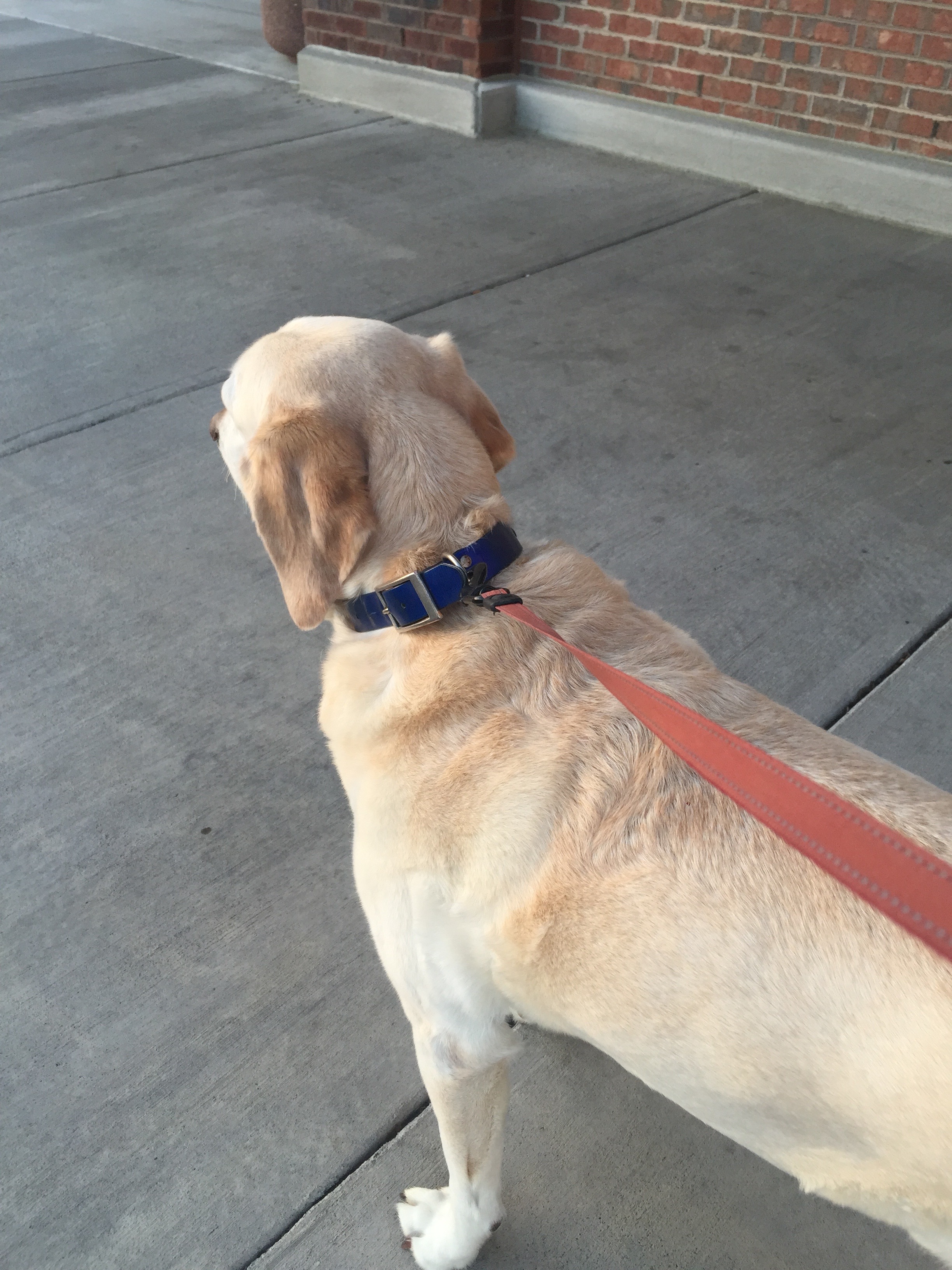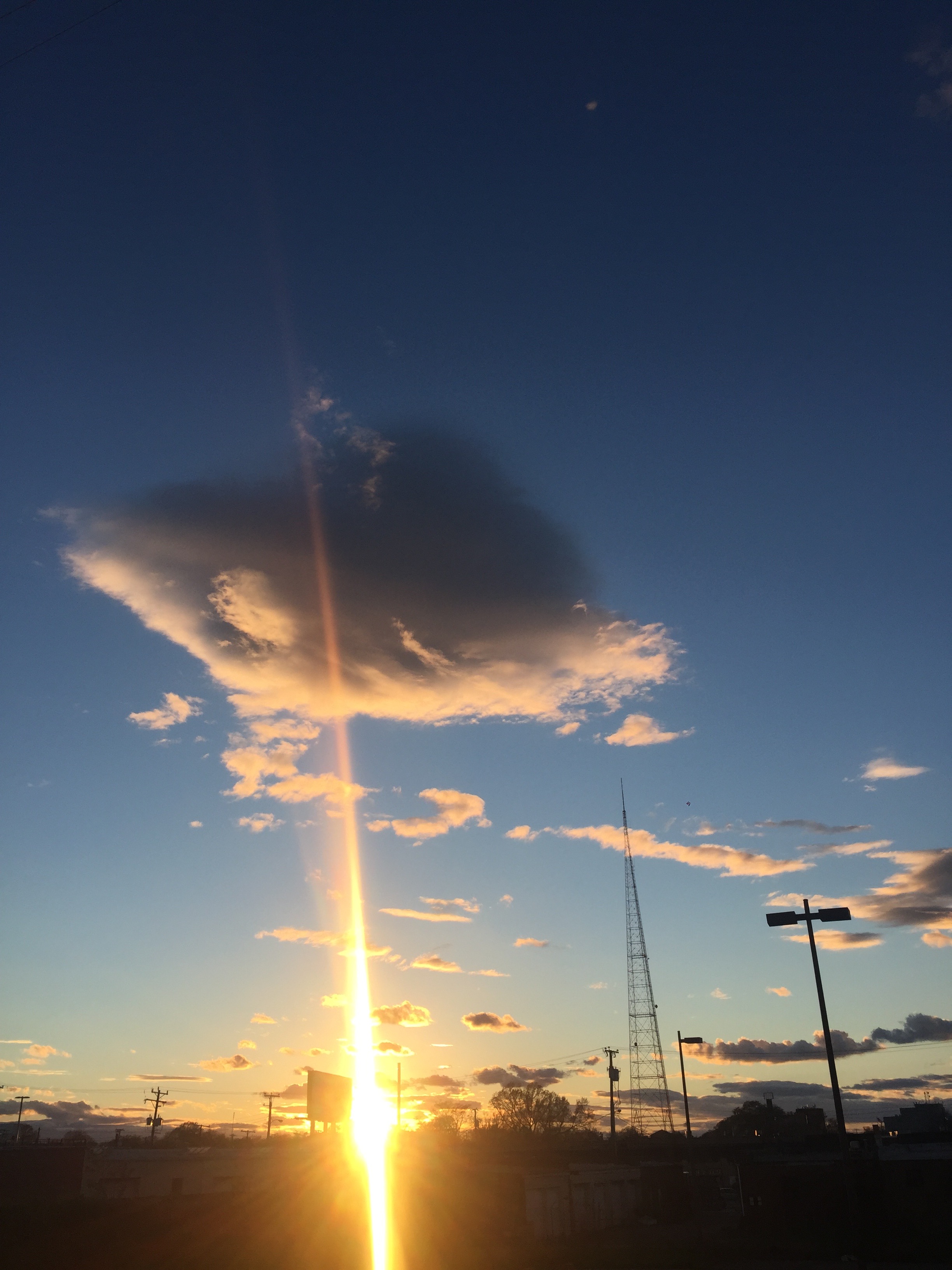 When Myles and I weren't bouncing around all weekend, we were spending a lot of time with my sister and her boyfriends' dogs. Dogsitting is literally the best of both worlds. Zeke especially is such a clown!
If you don't already, be sure to follow me along on Insta – I'm always posting videos of these pups!  I especially can't wait for our trip to the Outer Banks in 1.5 weeks. These two have no idea the fun they have ahead!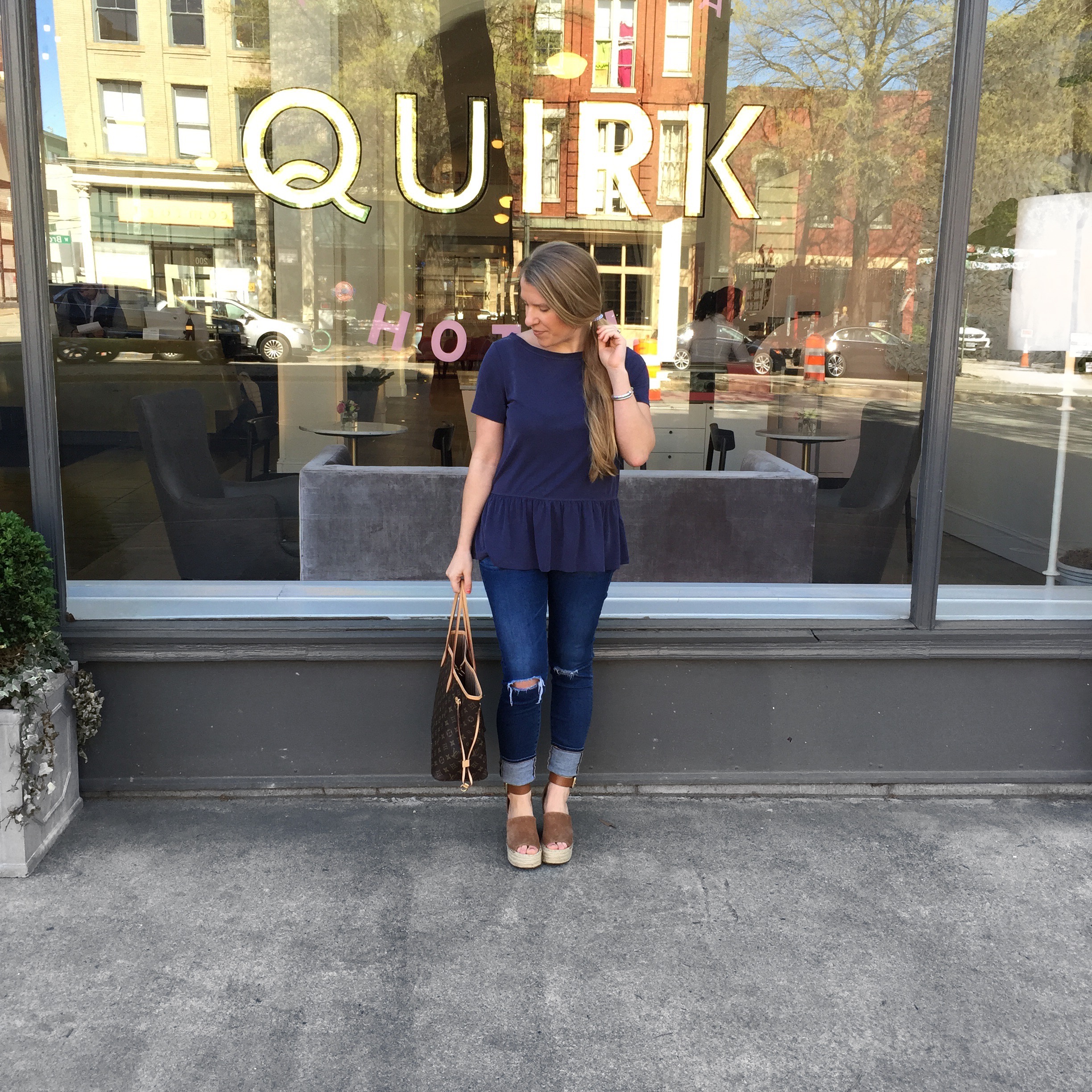 We toured a few rehearsal dinner options and I think we finally found a winner.  More to come later this year once everything is finalized….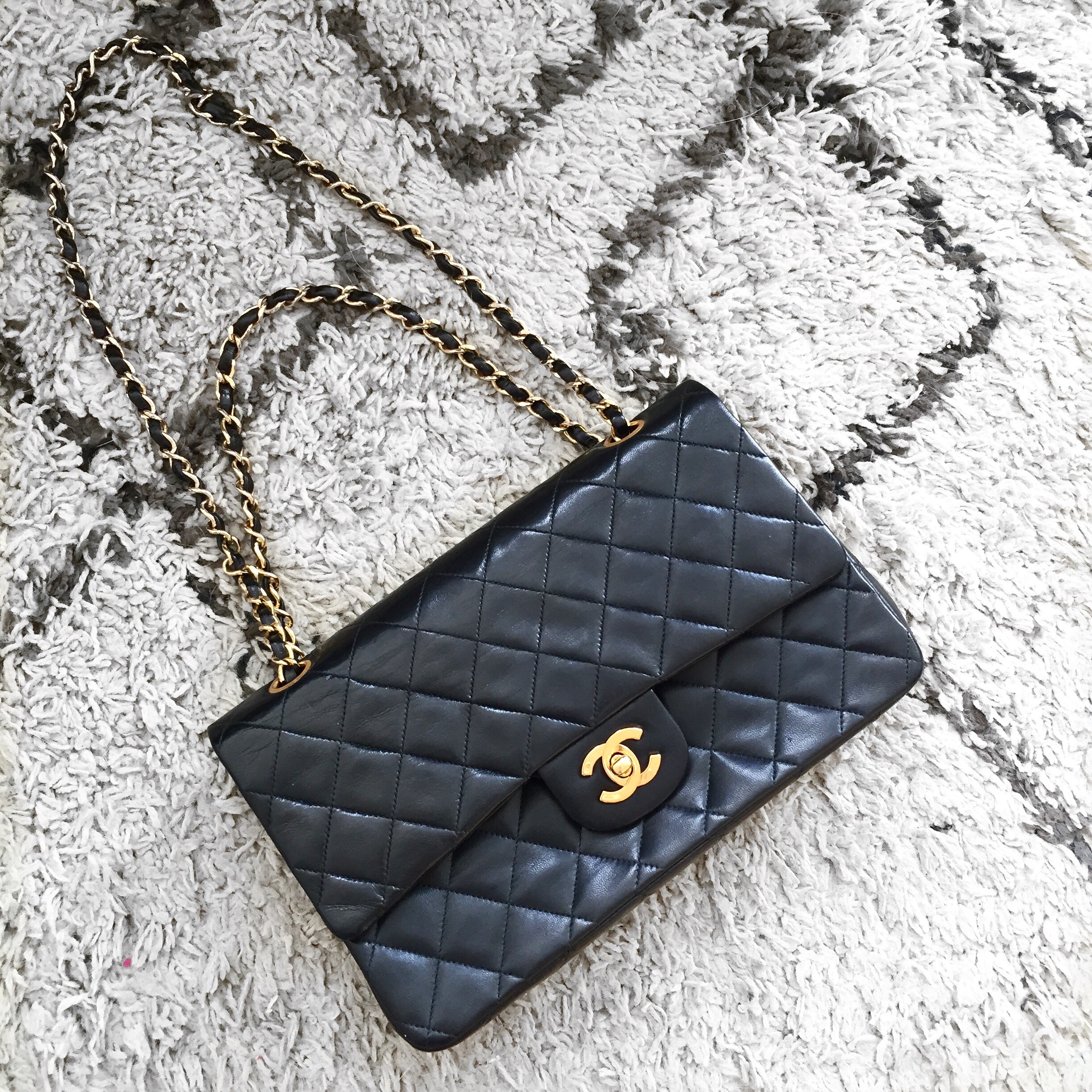 Random- but I finally caved and purchased a Chanel classic flap bag from Snobswap. This has always been a dream bag of mine, so when I saw a used (but practically new) one on sale I took it as a sign (ha!) Needless to say I'm in love, and I can't wait to carry this bag for years to come…..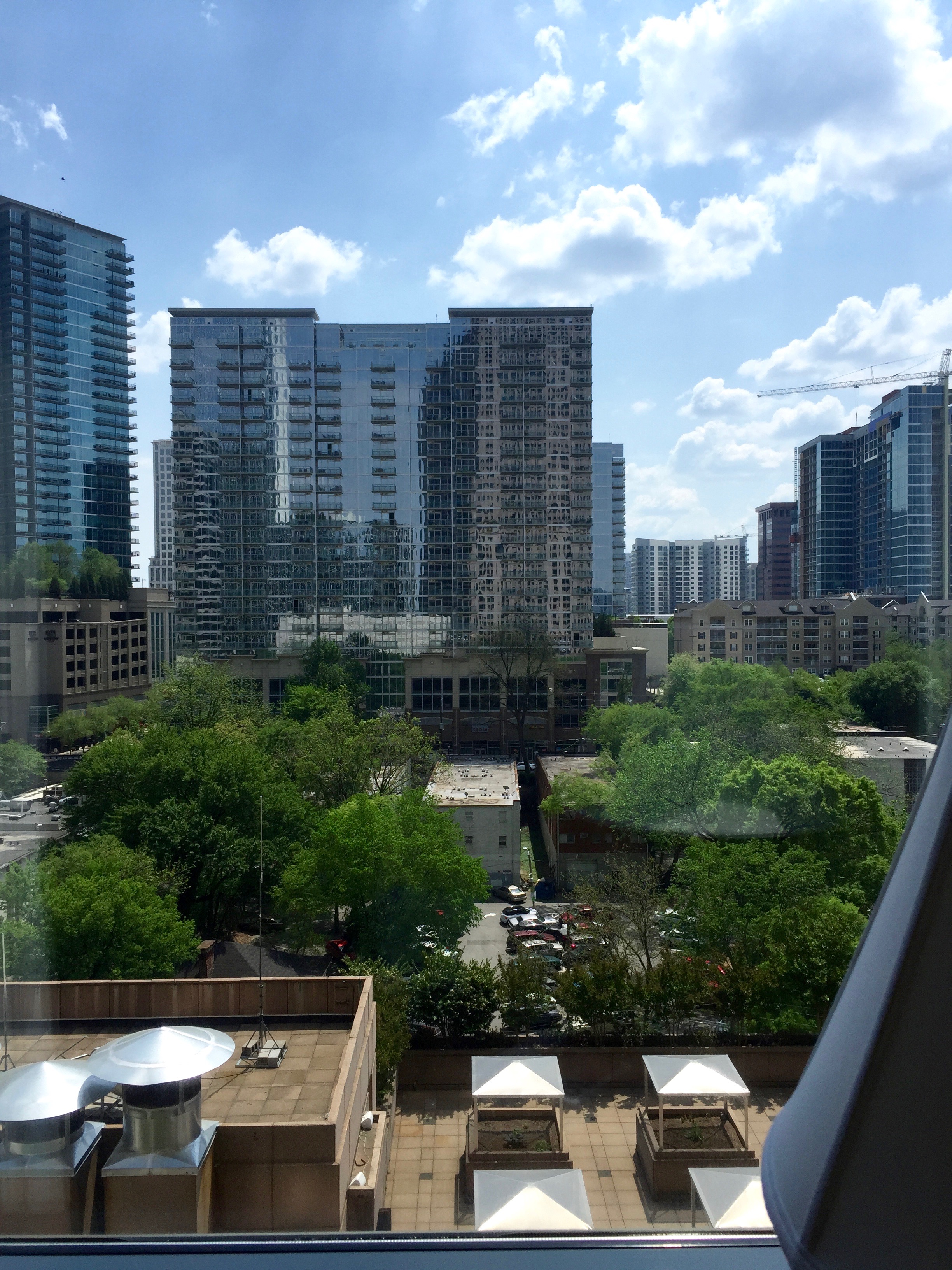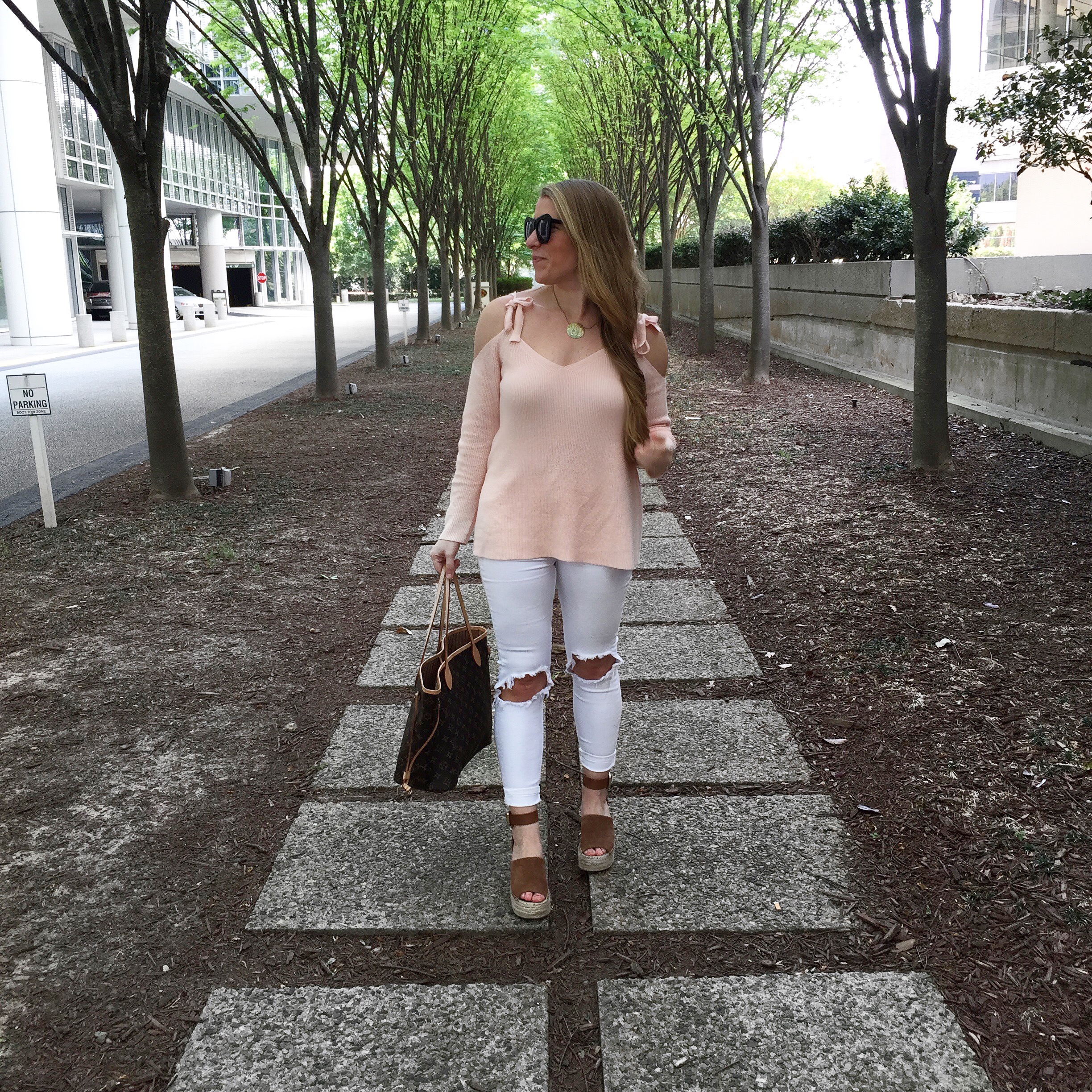 Cold Shoulder Top / Ripped Denim (on sale for $36!!! Use code SUMMER. I can't get over the price for these) / Favorite Espadrilles (similar under $60)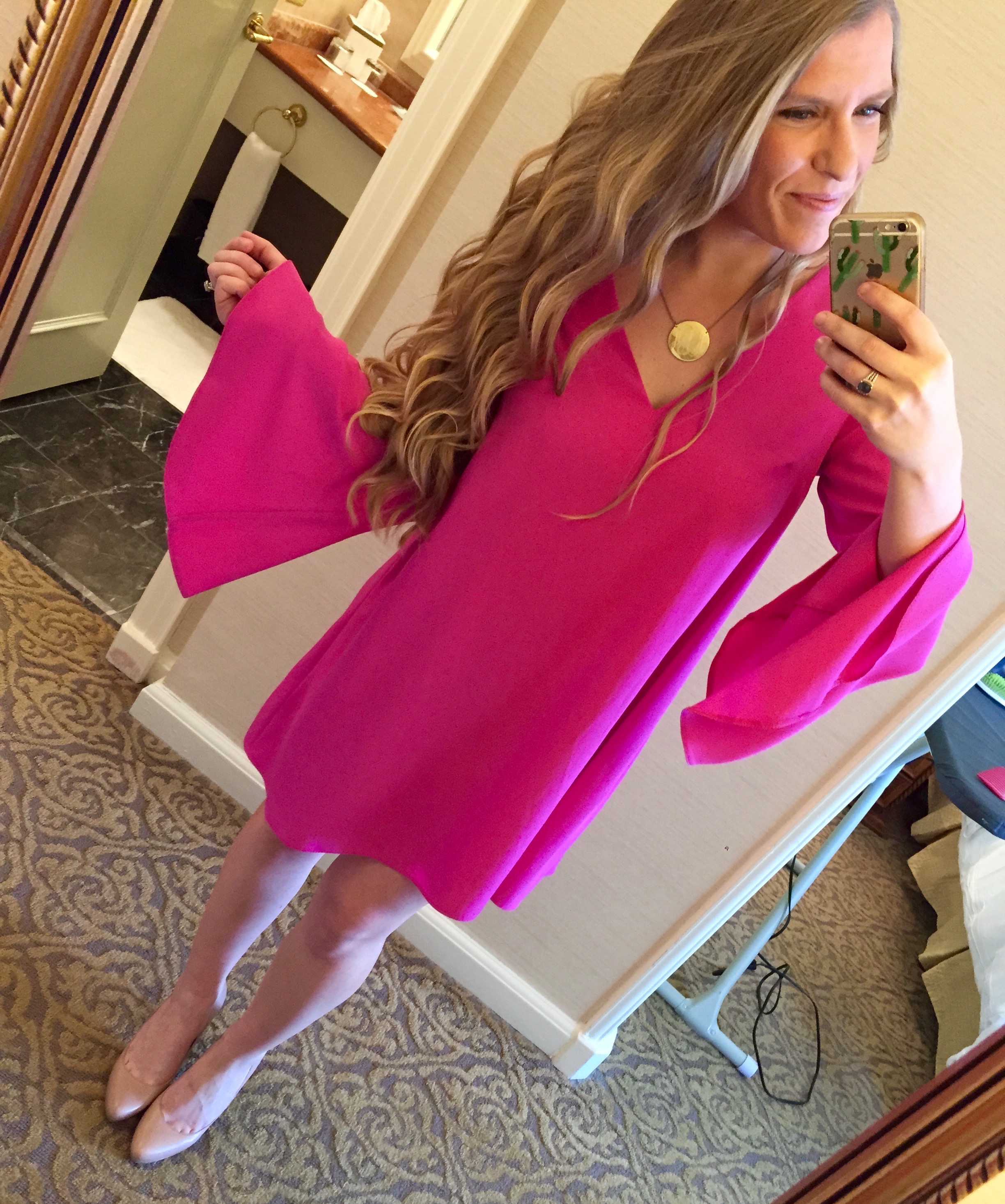 Hot Pink Bell Sleeve Dress ($55 and super flattering!)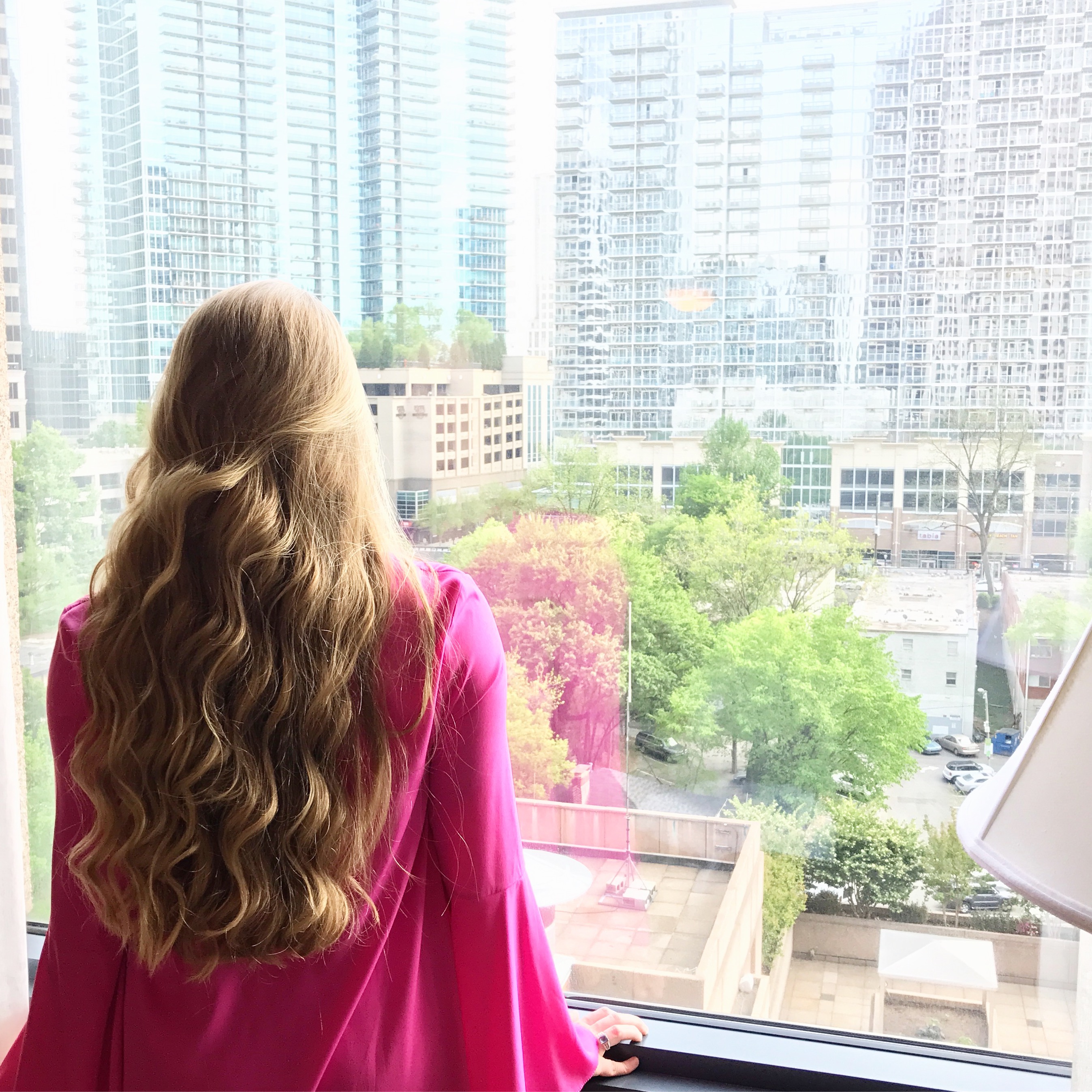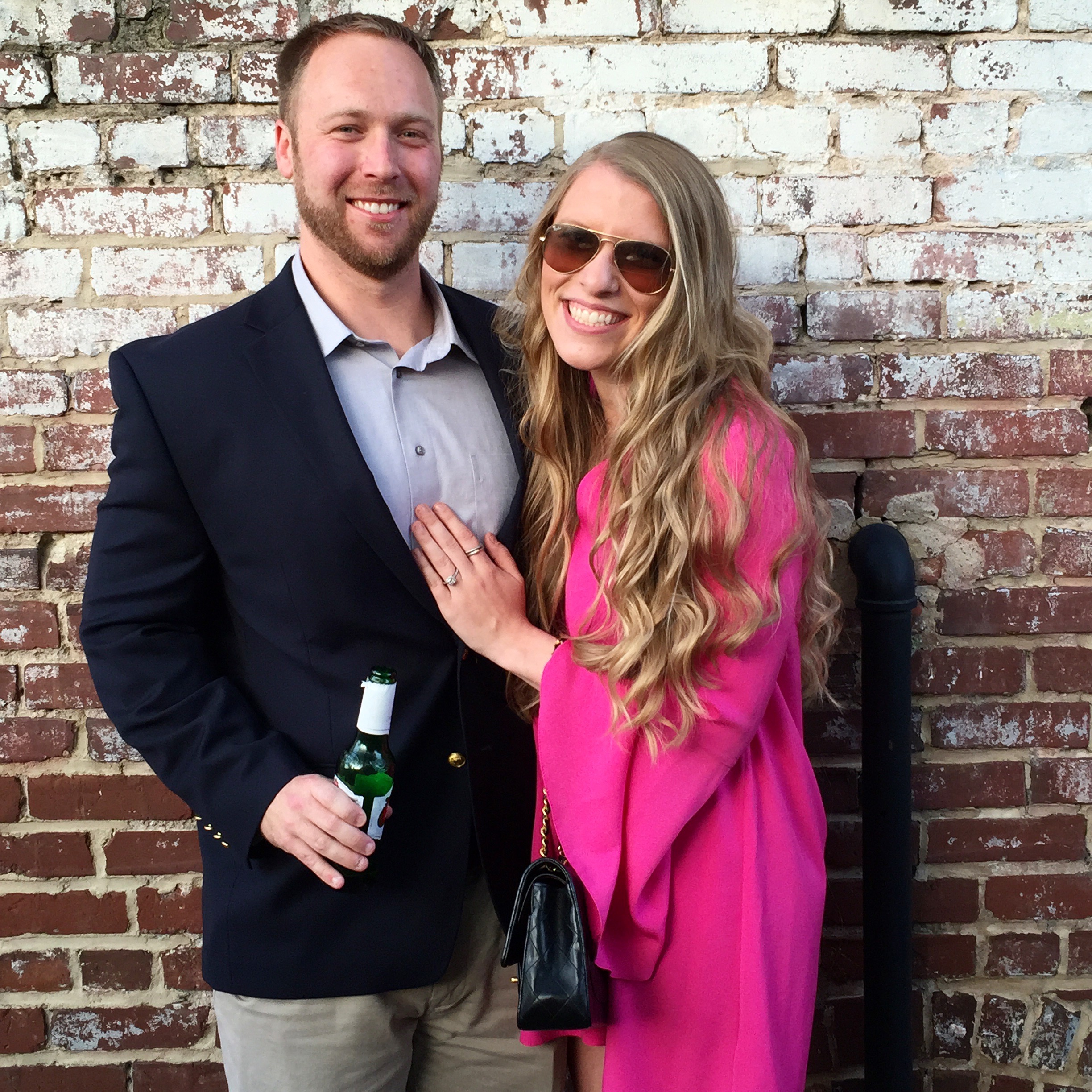 Myles and I made the trip to Atlanta one weekend in April for the most beautiful wedding! Everything from the hotel, to the rehearsal dinner, the ceremony, and reception was beyond perfect.
We're so excited for the happy couple and so glad we got to celebrate them all weekend. I really wish I could share some of the pictures I took, but I'll let the professional pictures speak for themselves. (I seriously can't wait to see them!) Congrats to the Carrolls!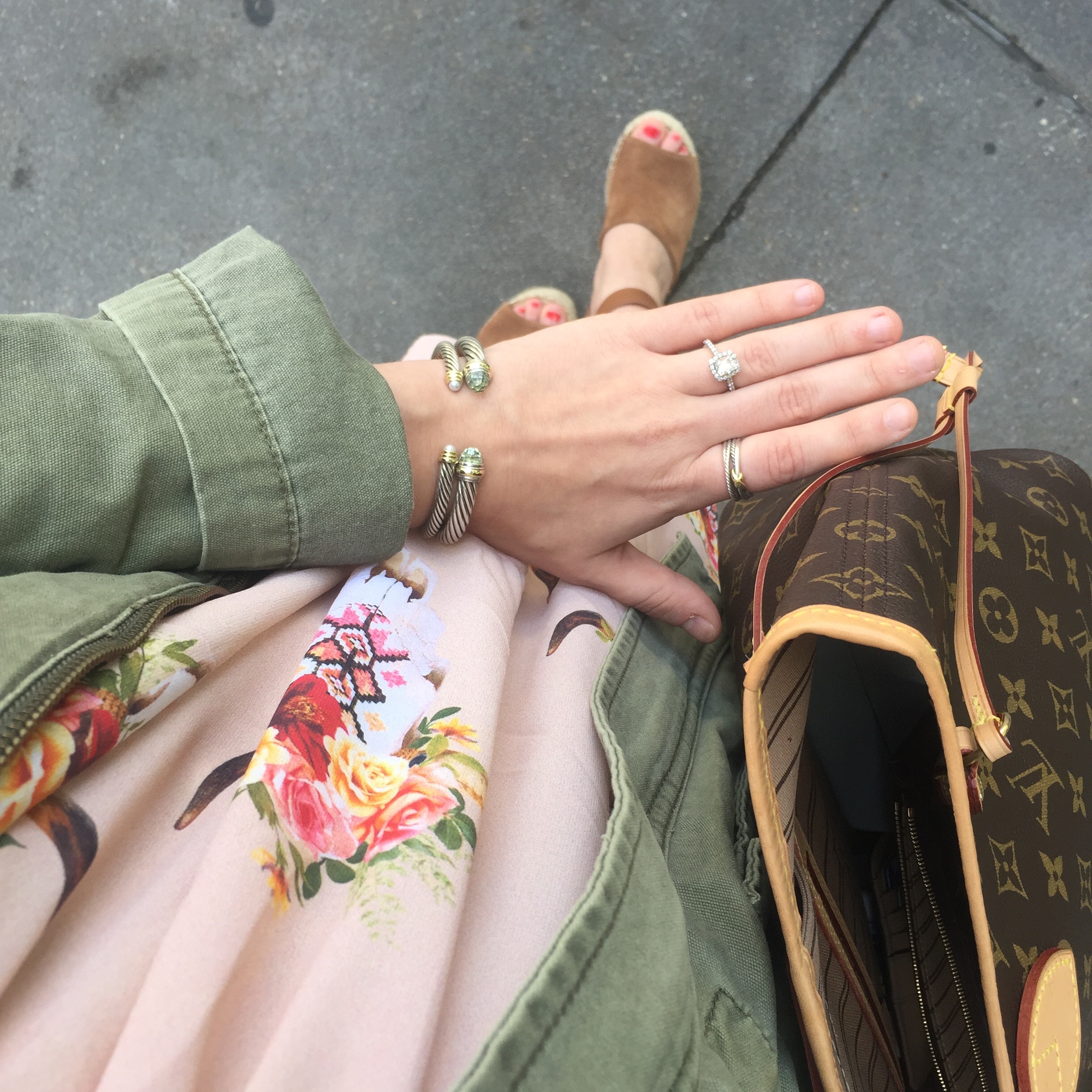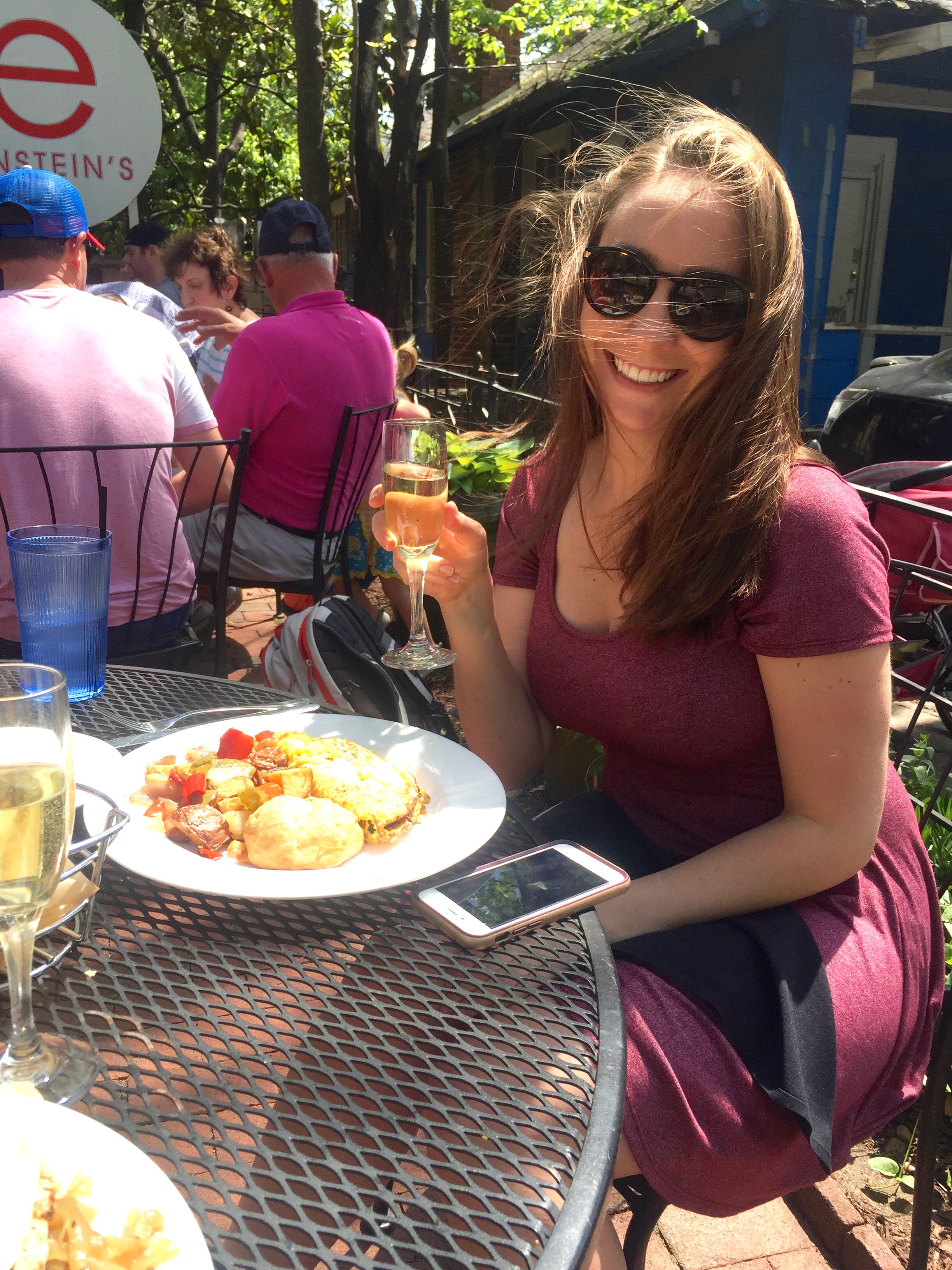 While Myles was off hanging out with the groomsmen, I brunched with my bff from college. Hey Stro!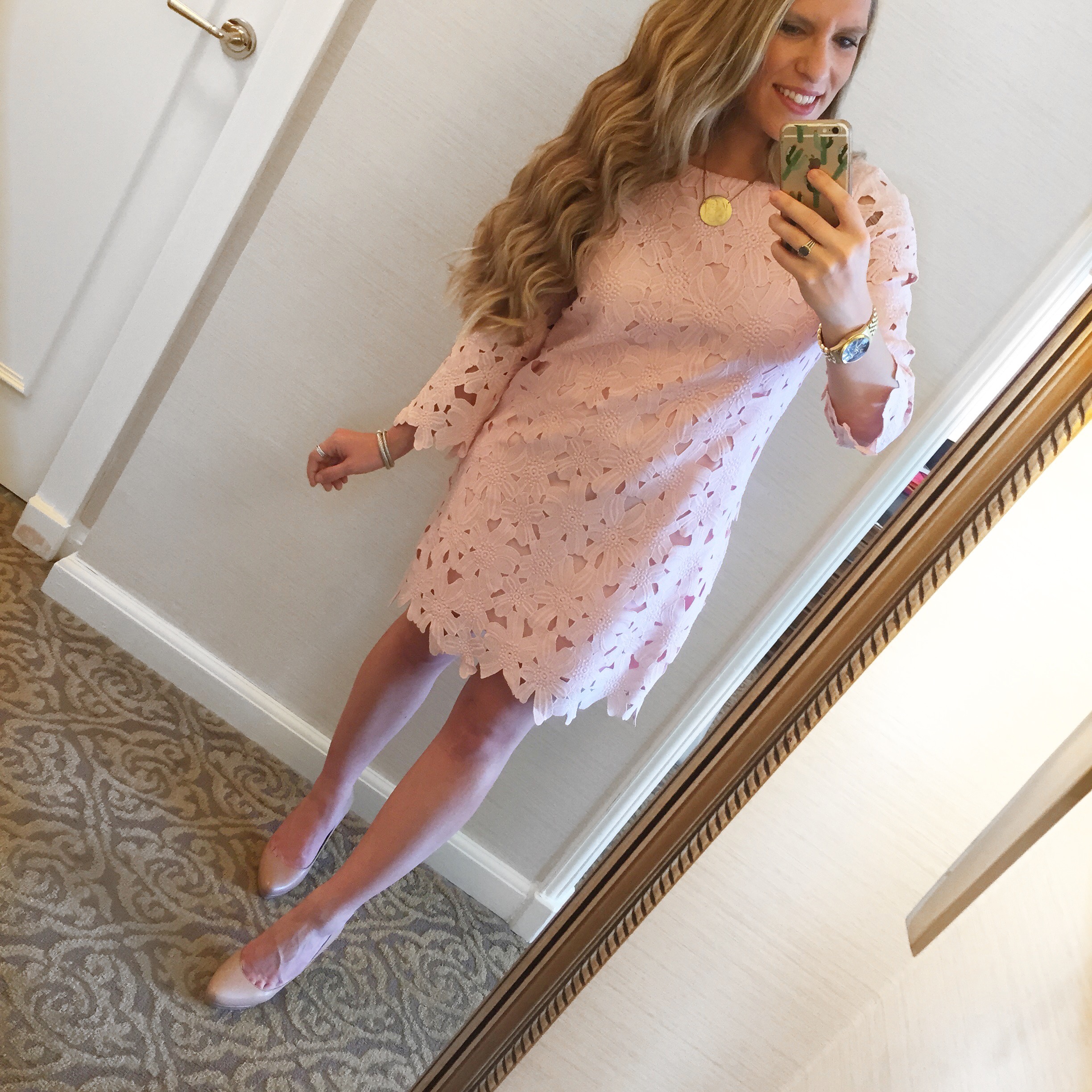 Wedding #ootn: LOVE this dress! I can't speak highly enough about it. The fit is true to size and it was super comfortable all night. Two thumbs up!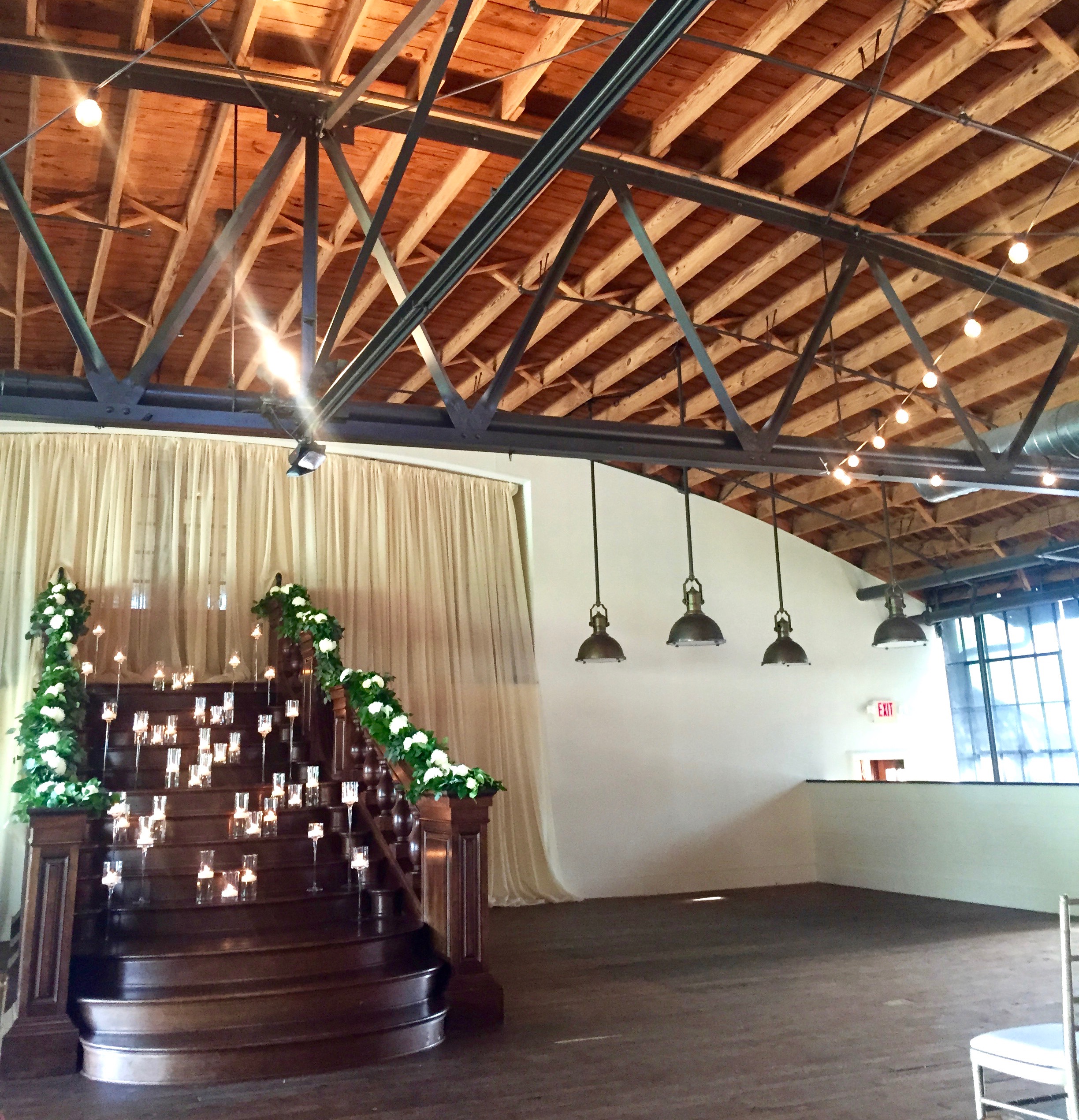 The space was to die for!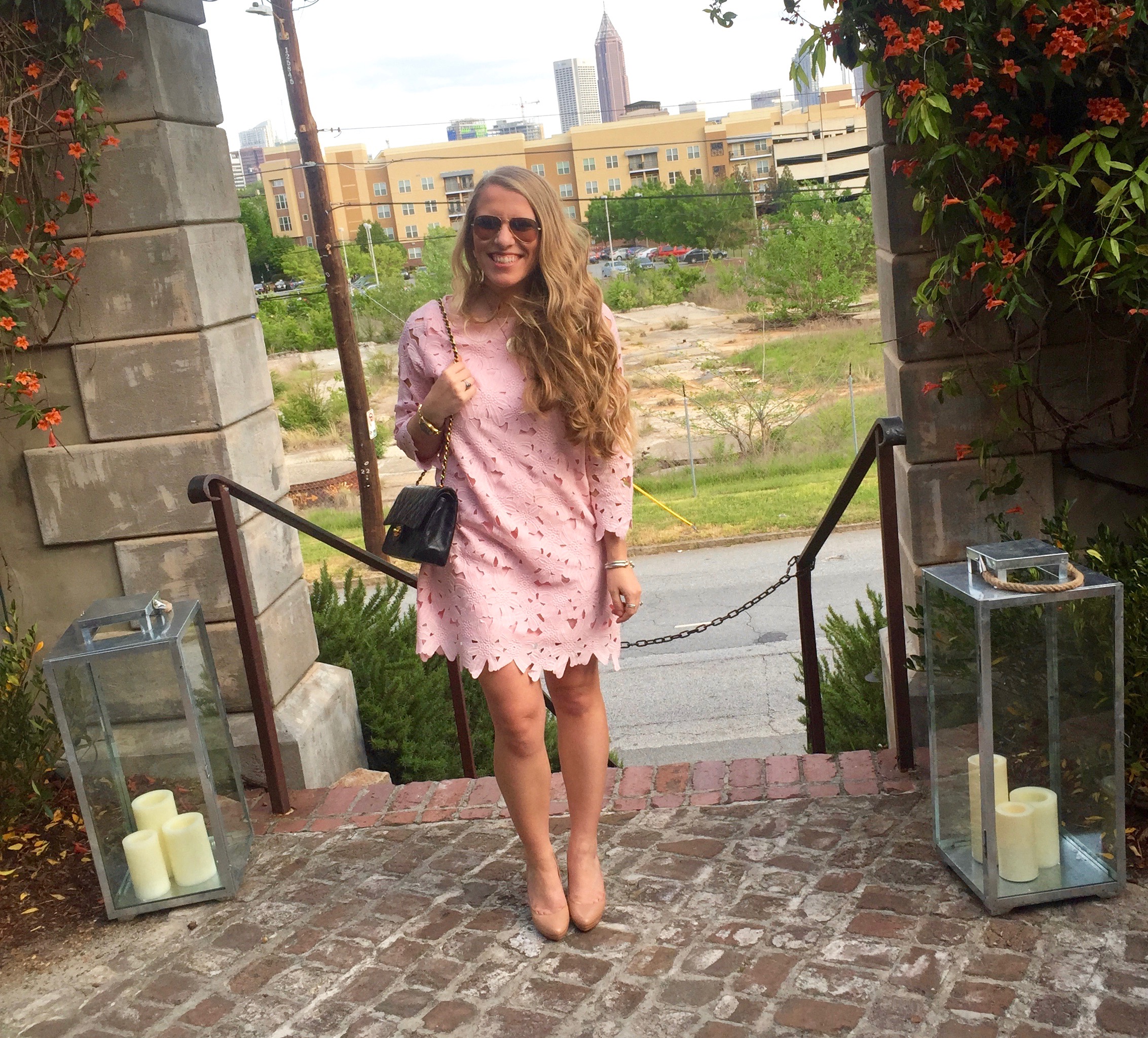 City views…..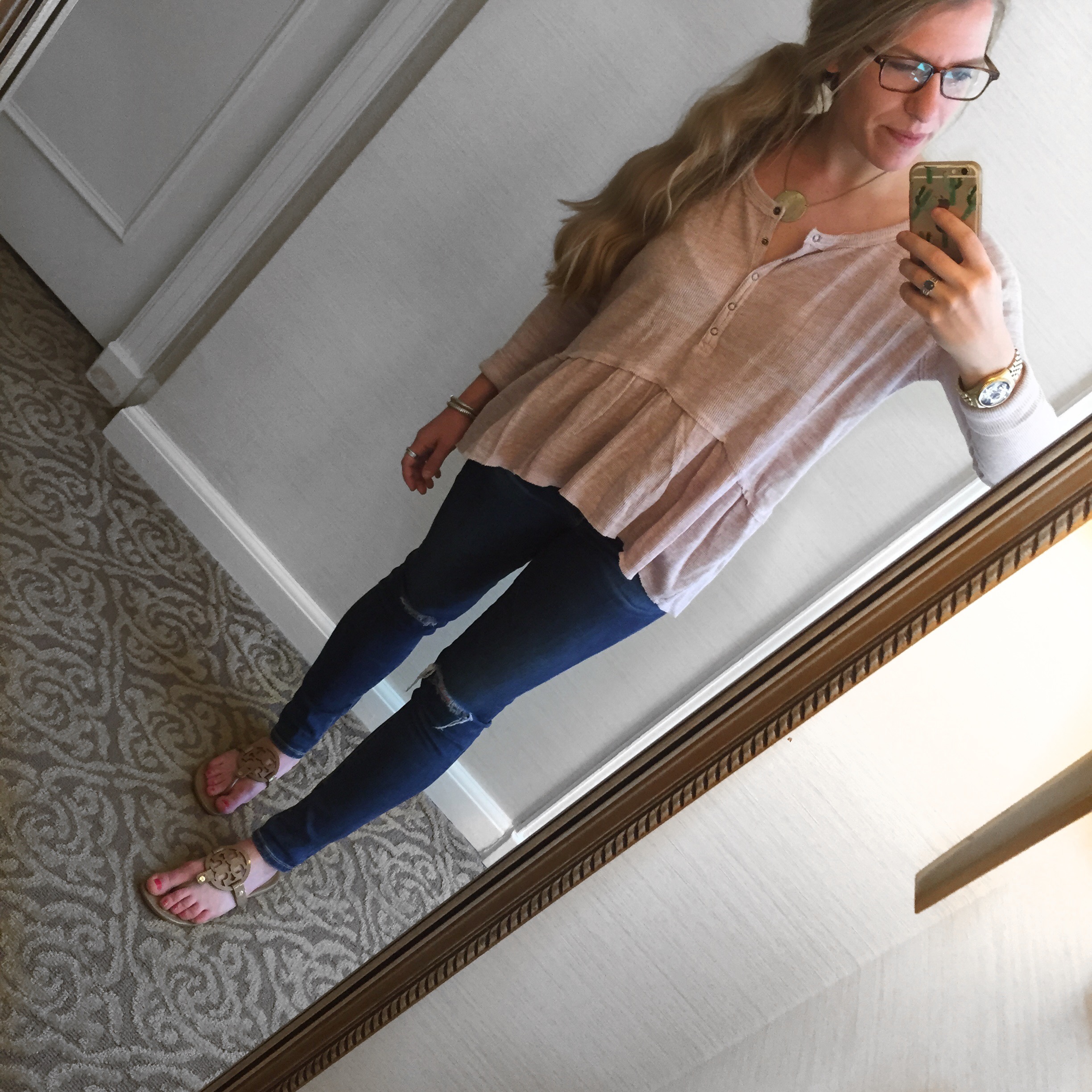 Road trip #ootd- Free People Top (majorly on sale for $28- I own it in two colors!) / Favorite Denim / Miller Sandals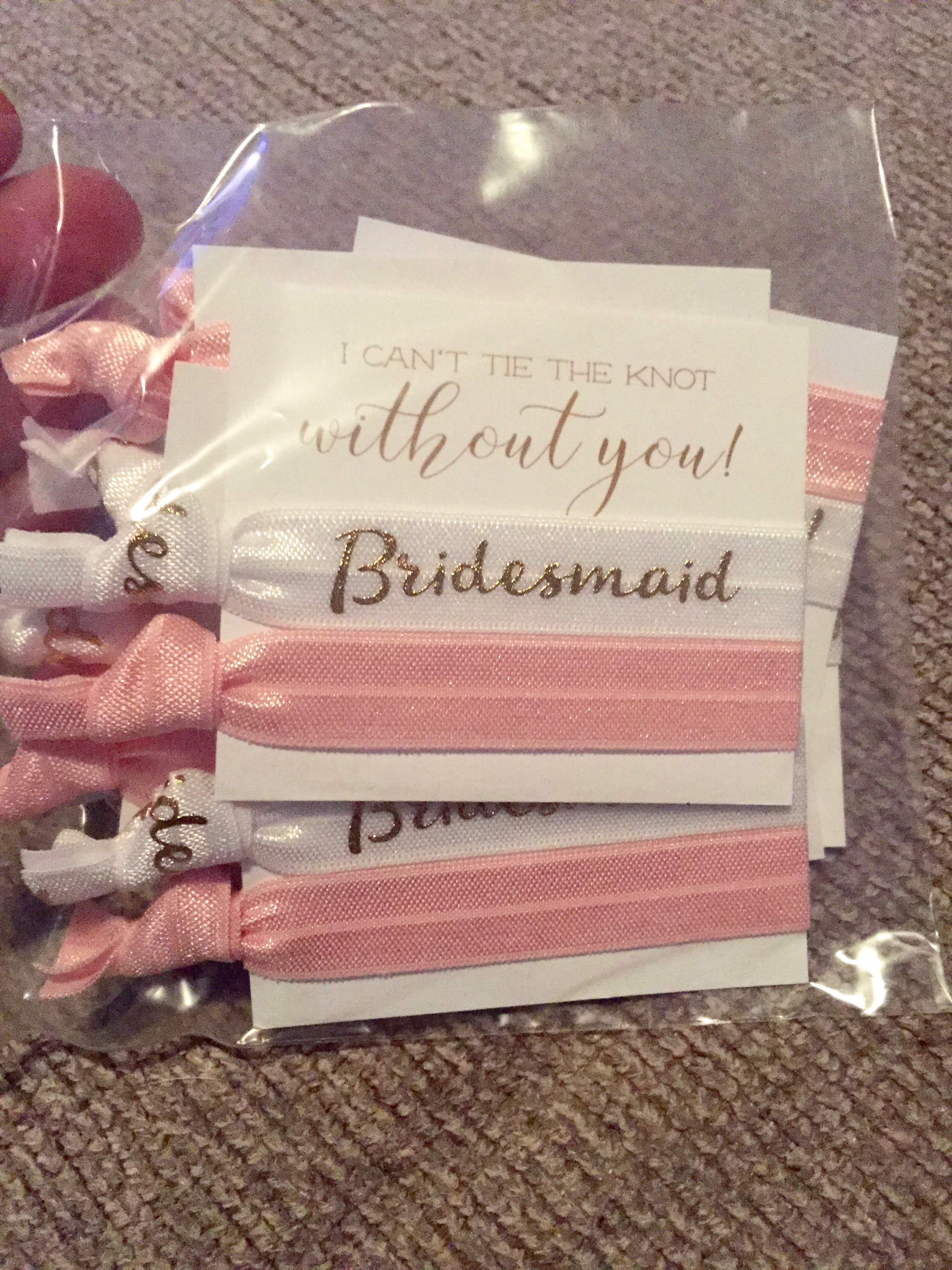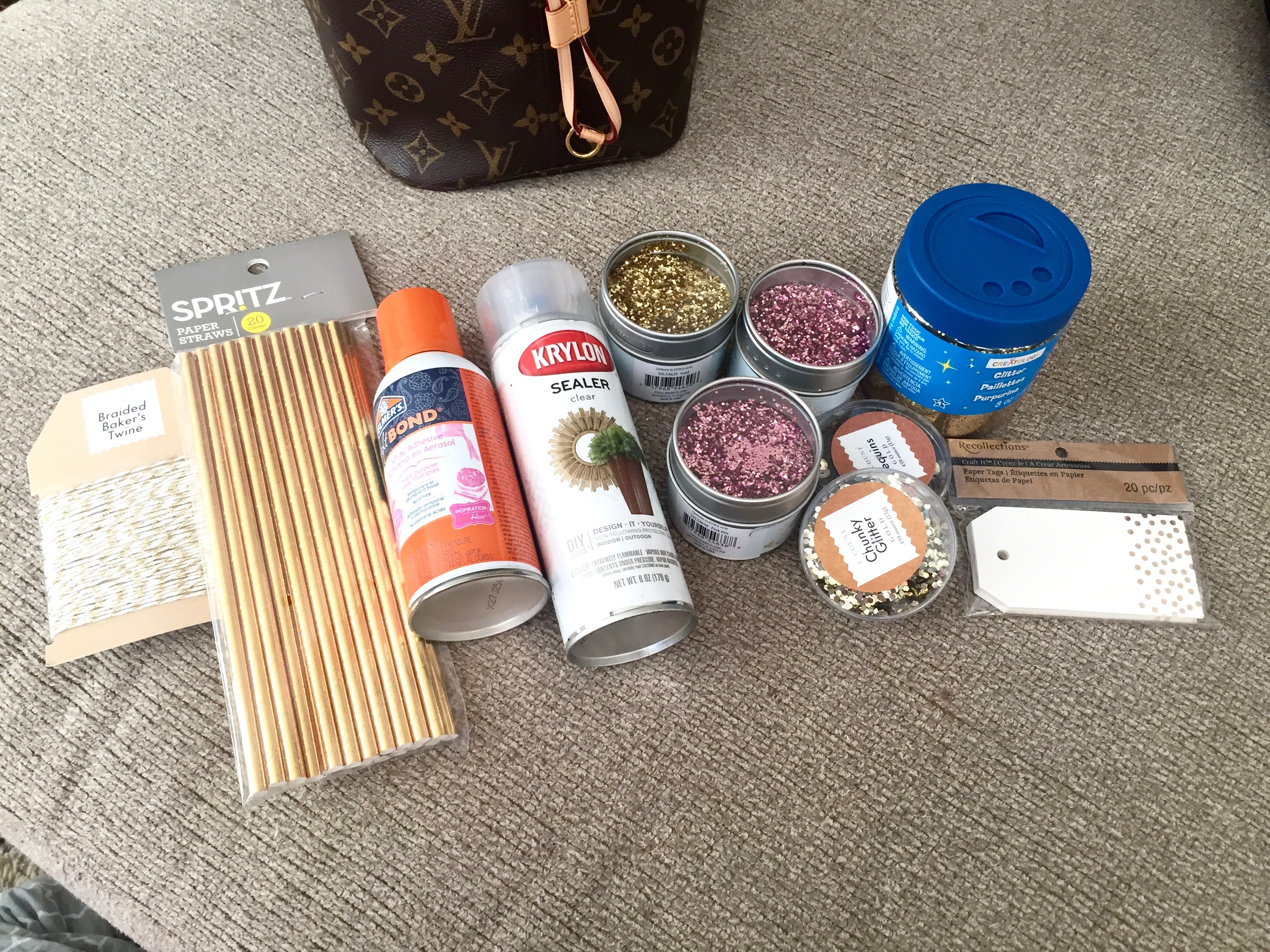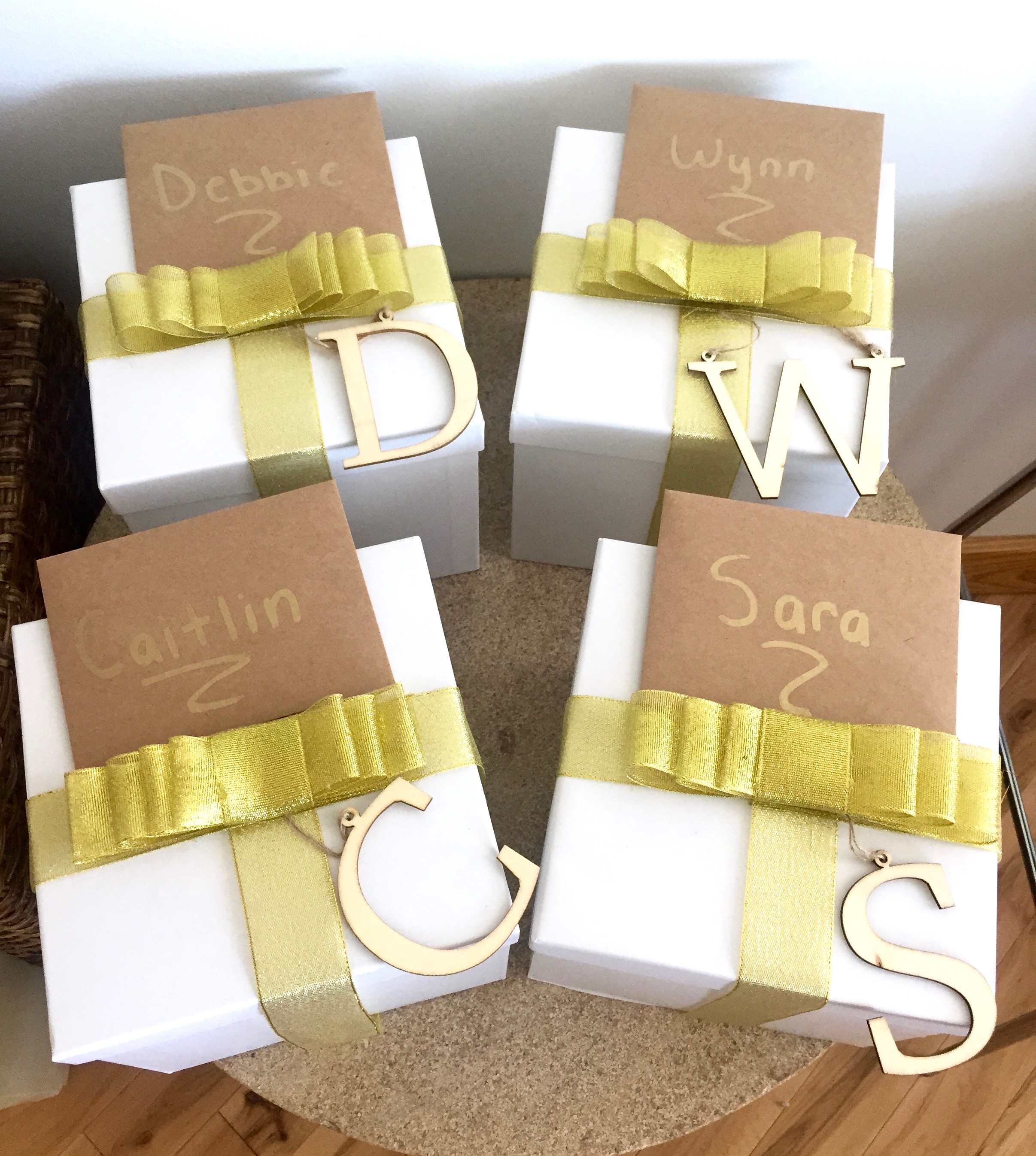 Sneak peek of some of the crafting I've been up to 😉 More to come with a wedding update! BTW I told my mom this is the ONLY crafting I'm up for …. Michaels/Hobby Lobby/etc stress me out …. (I think I'll stick with accounting….)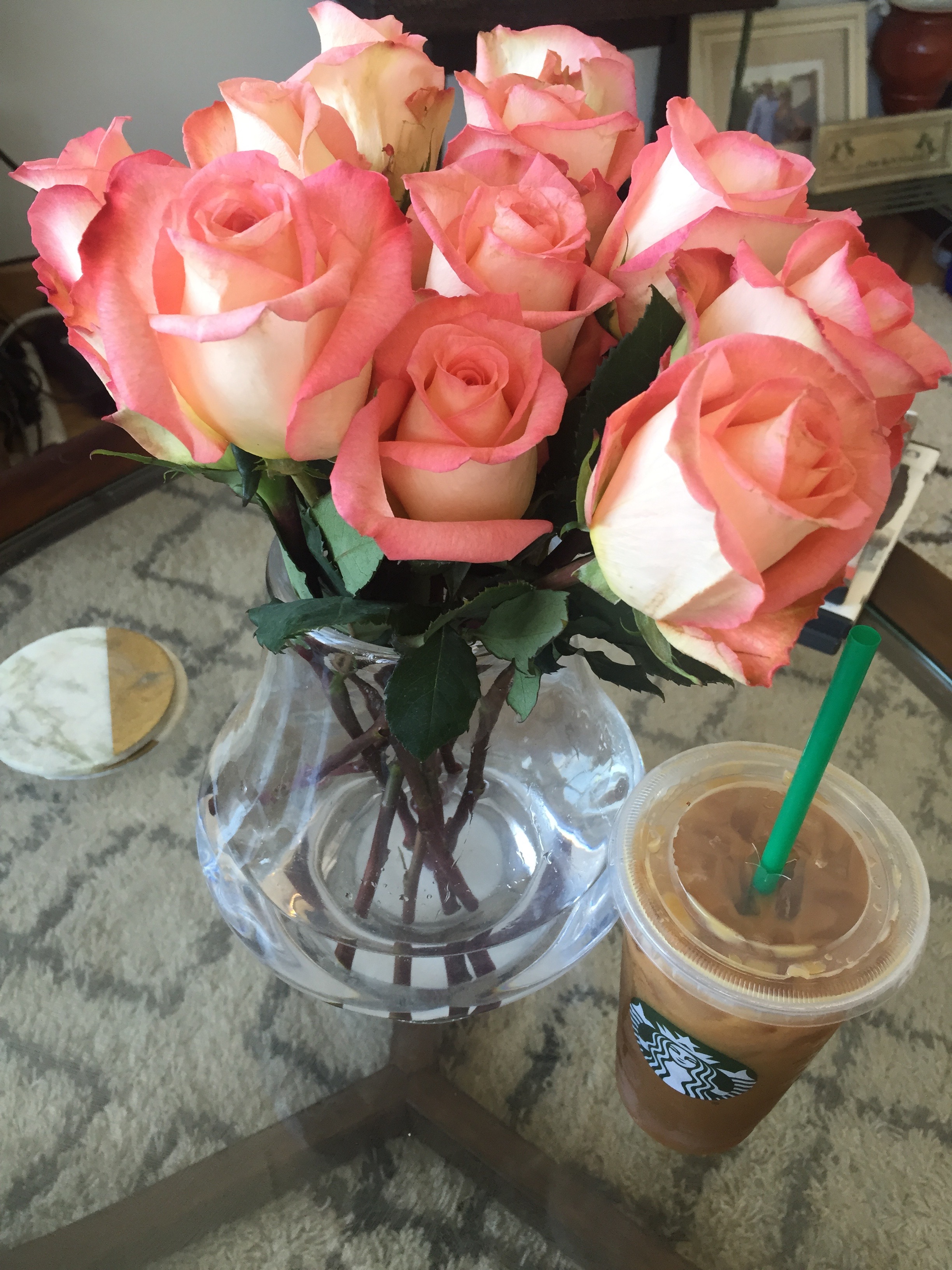 April showers bring May flowers….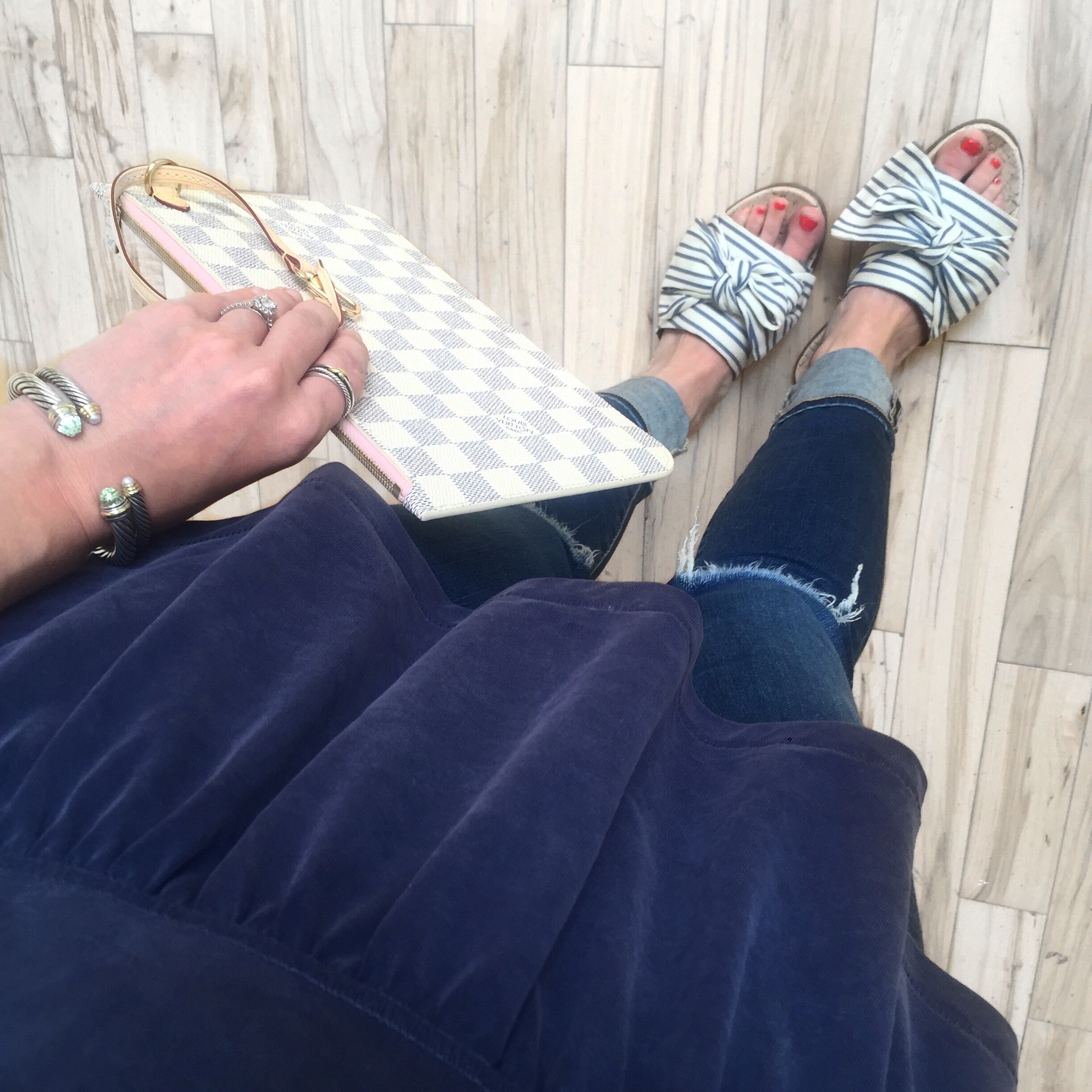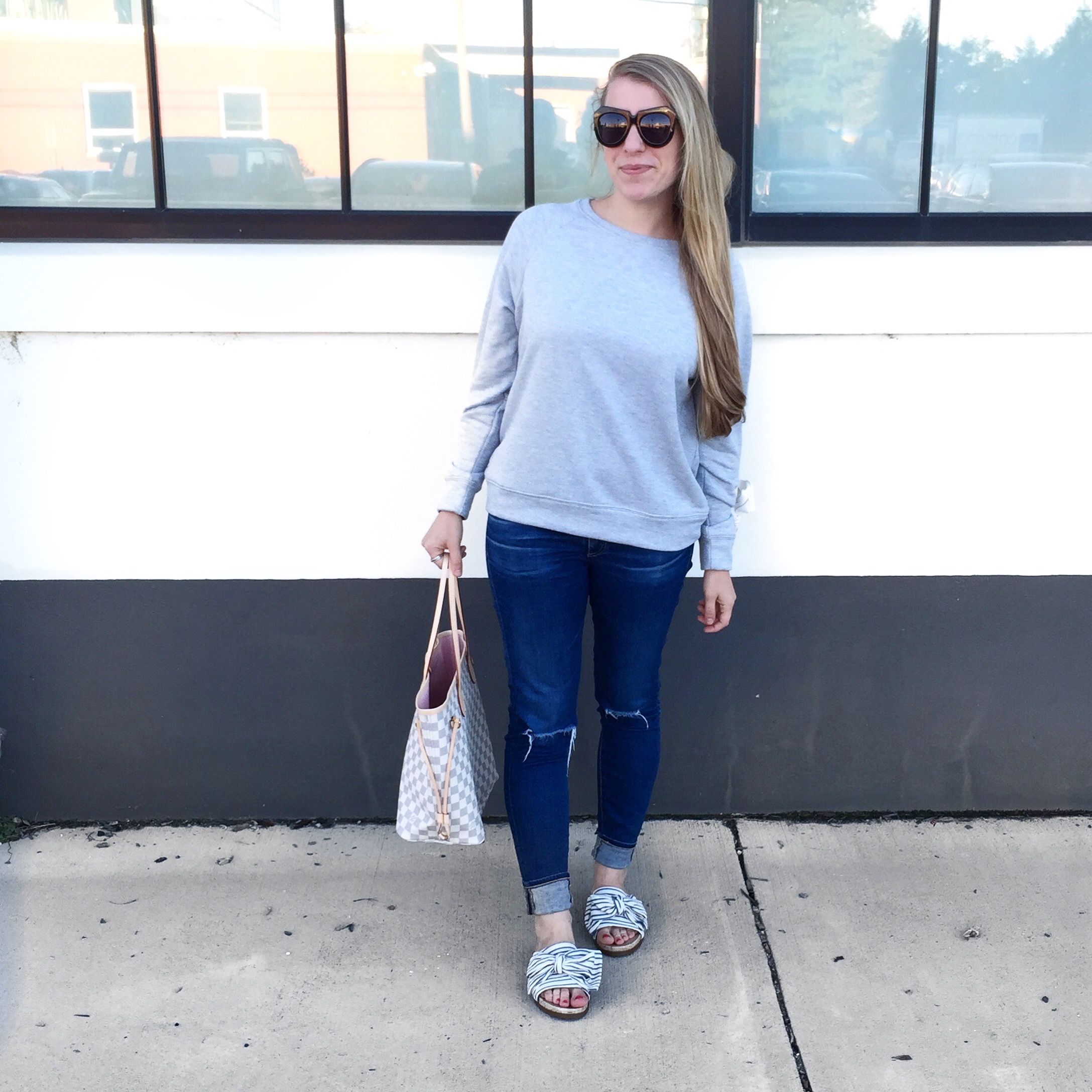 Bow Flats (seriously how cute are these? only like $20! They also come in taupe, black & blush ) / Tie Sleeve Sweatshirt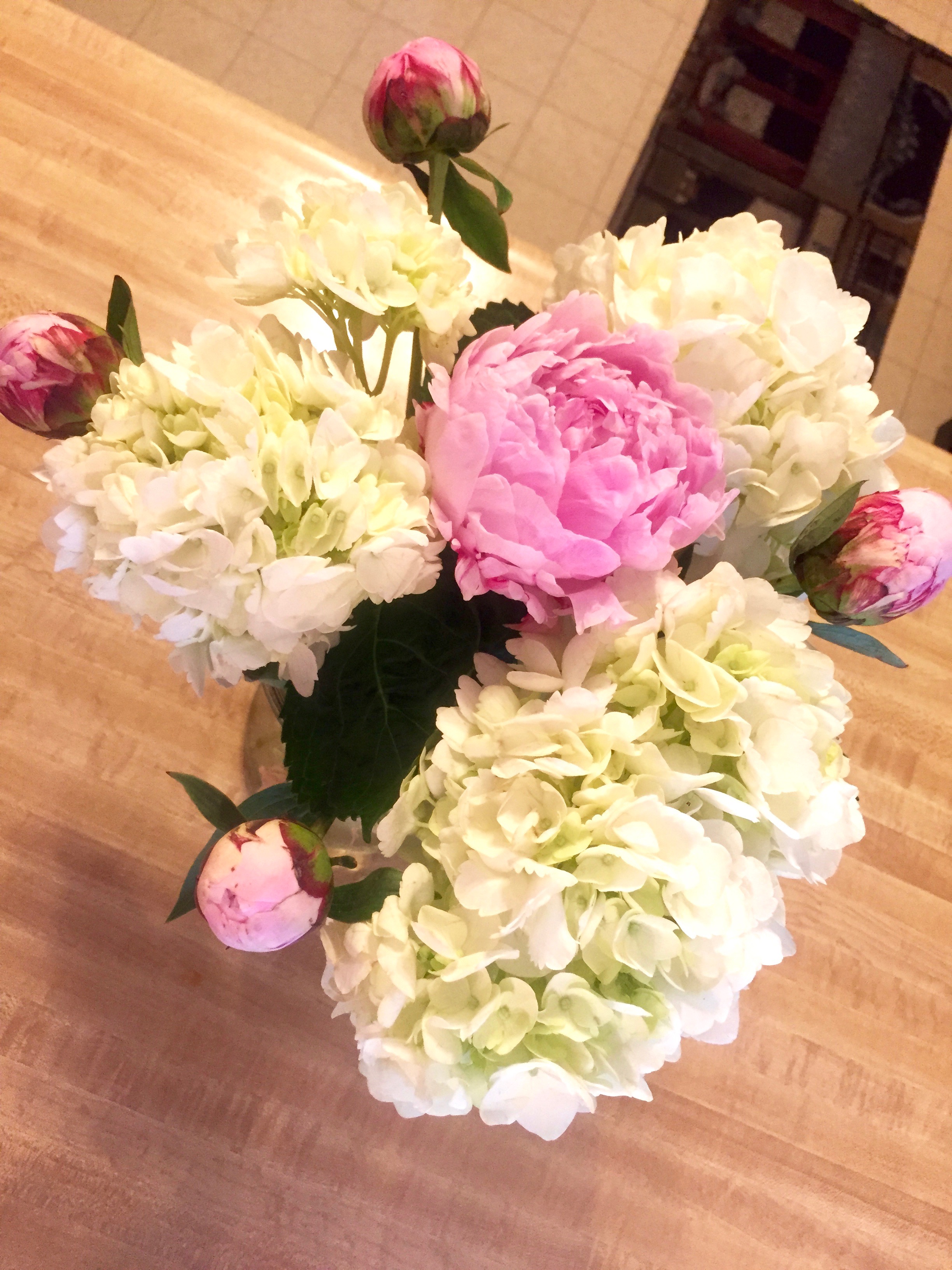 We celebrated Mother's Day with a big brunch at my parents house. It's always so nice to get everyone together. Of course the meal wasn't complete without more fresh flowers and key lime pie 😉 Love you Mom!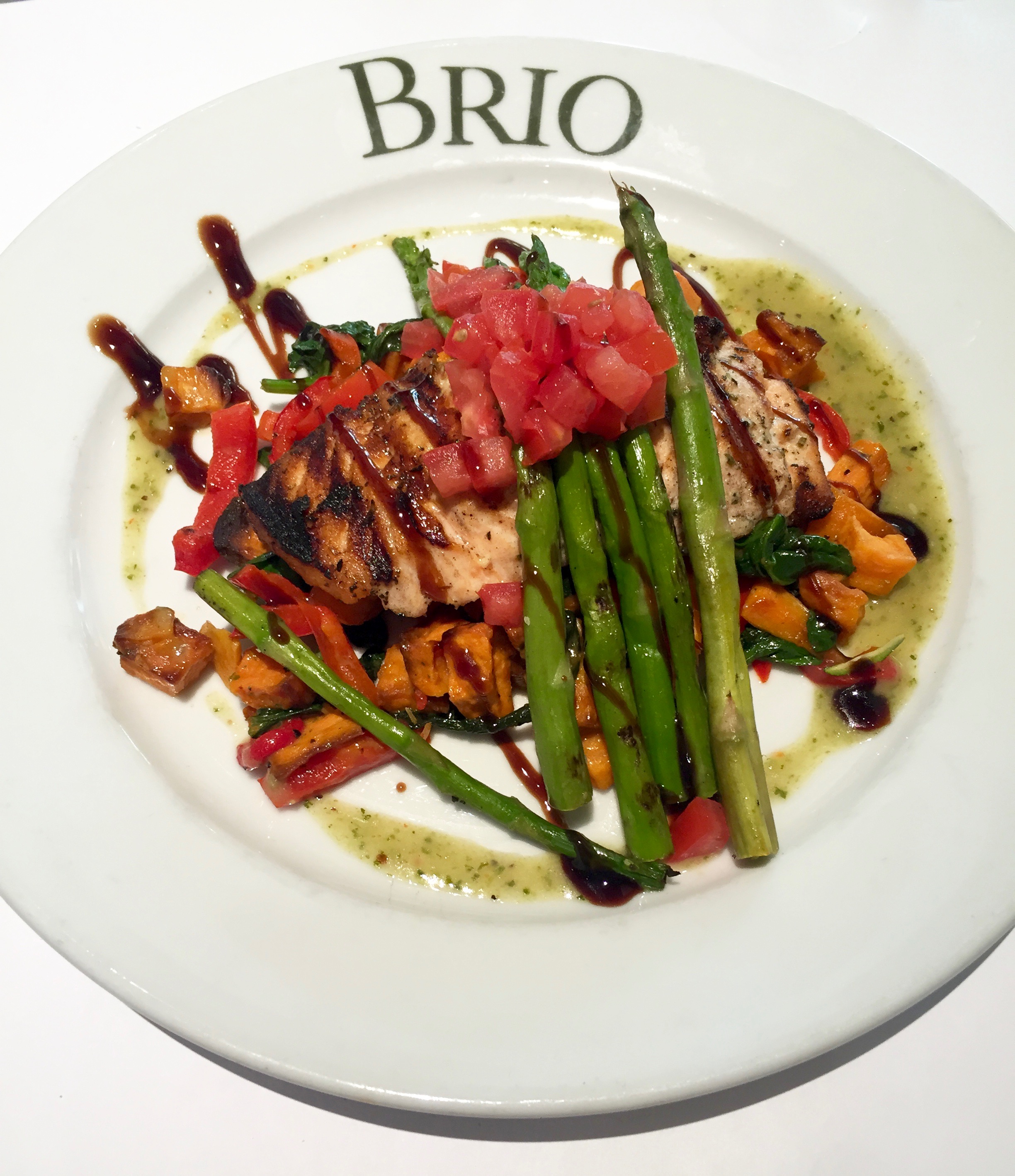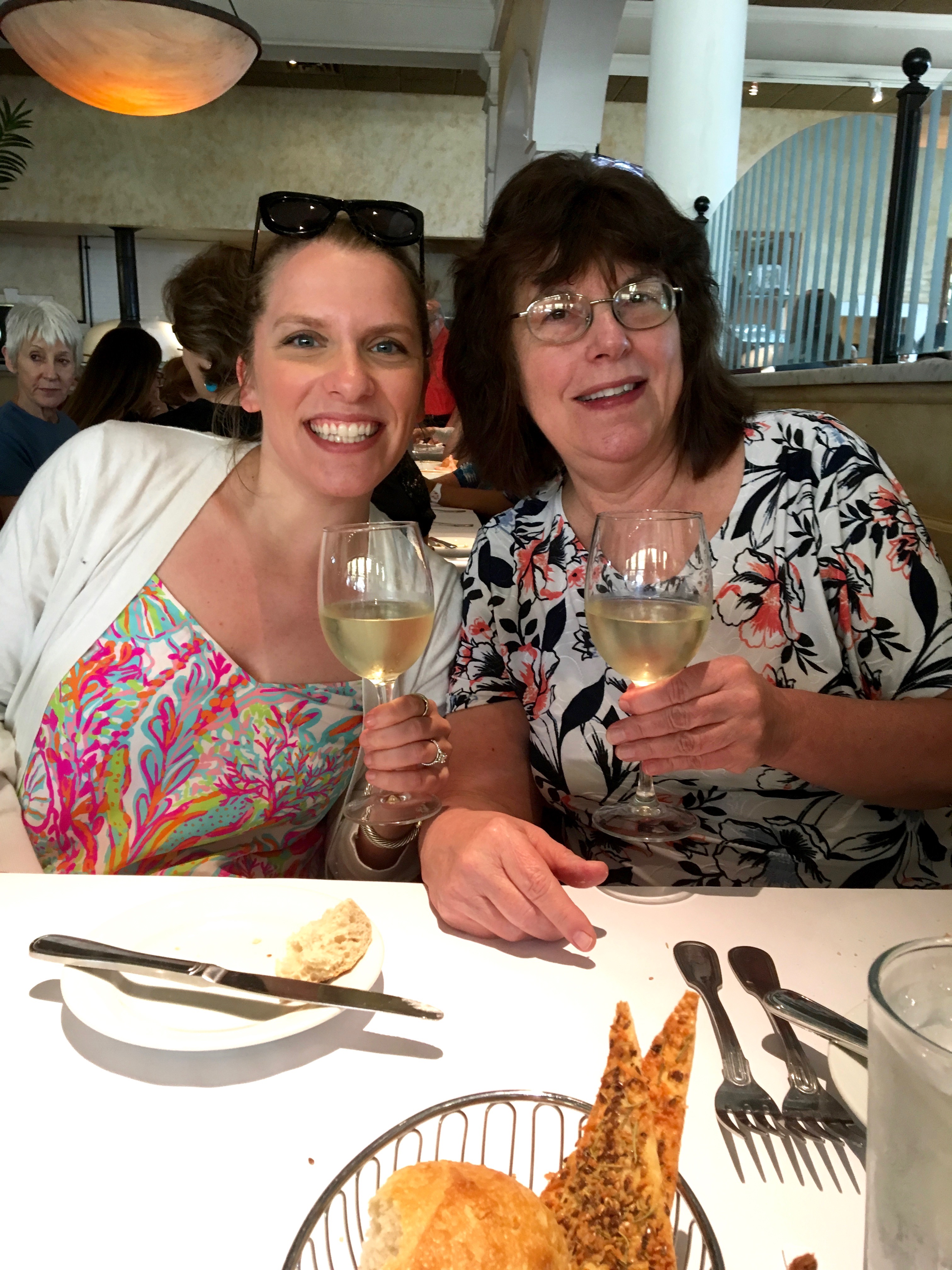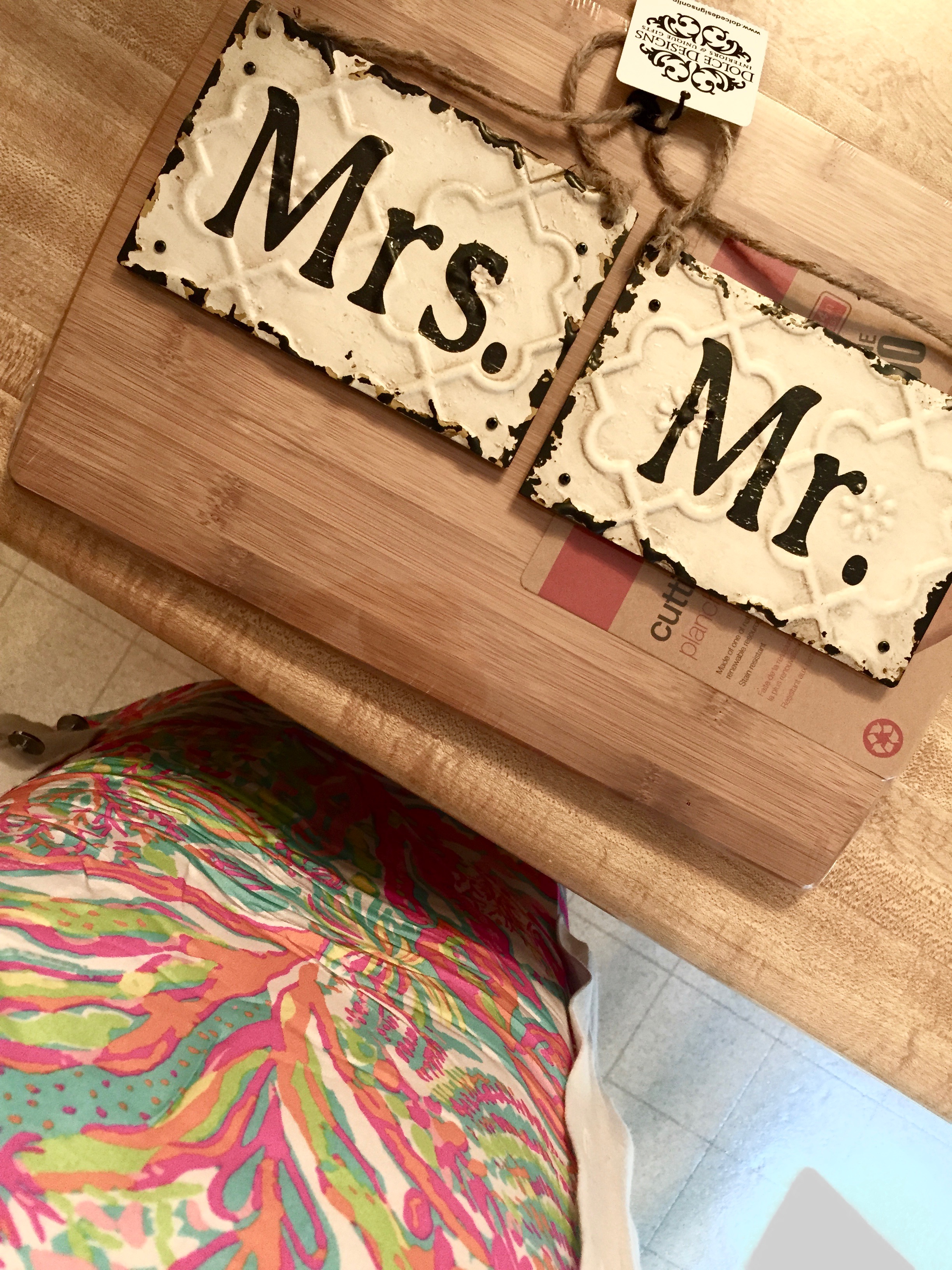 I took off work on a random Wednesday to celebrate my 28th birthday with my parents (in Lilly of course!) Our birthday lunch tradition at Brio might be one of my favorites (the salmon is SO good!) As always, my mom gave me the cutest gift-  how adorable are these signs?!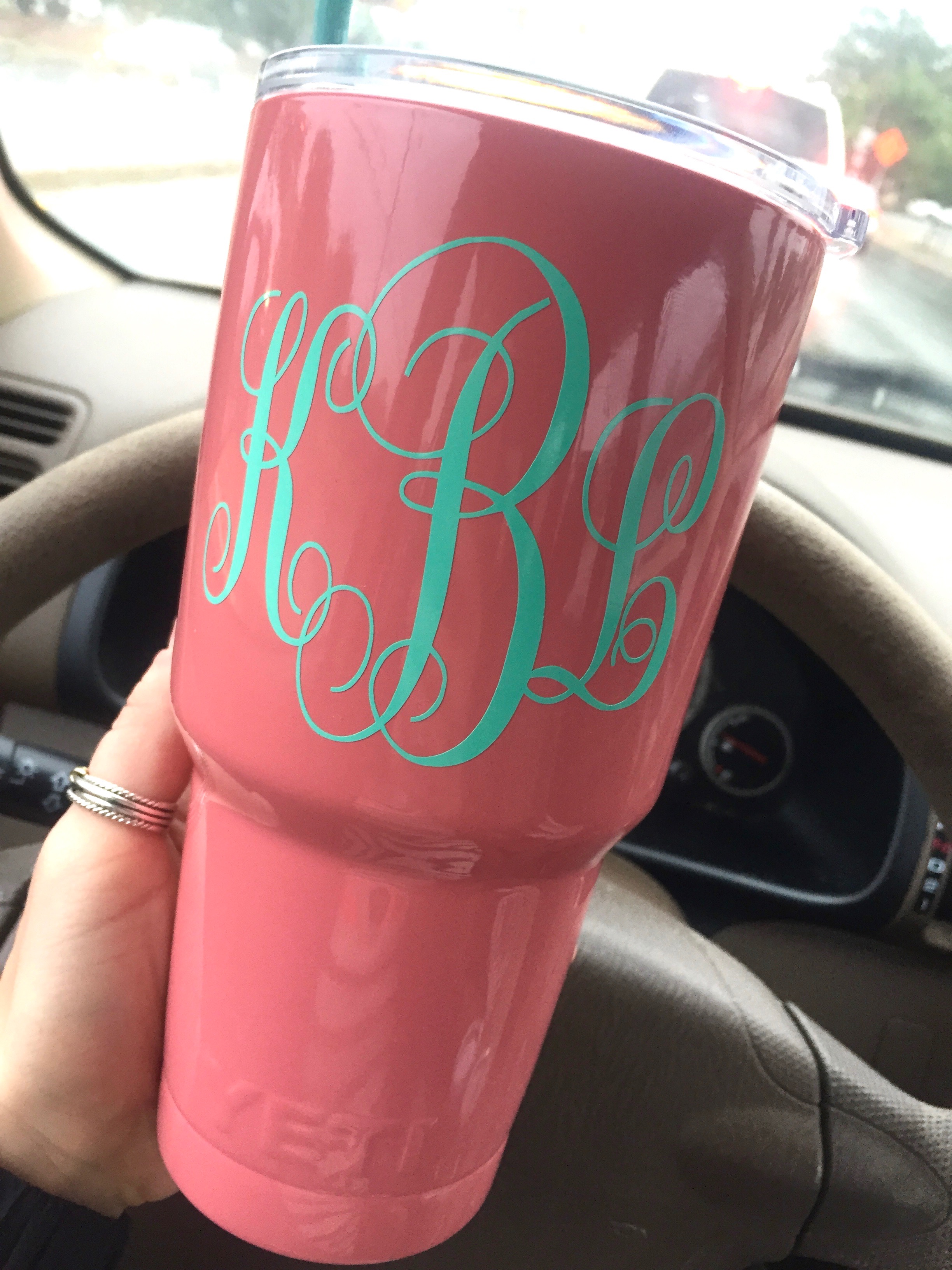 Love my 'new' monogram Yeti from such sweet friends!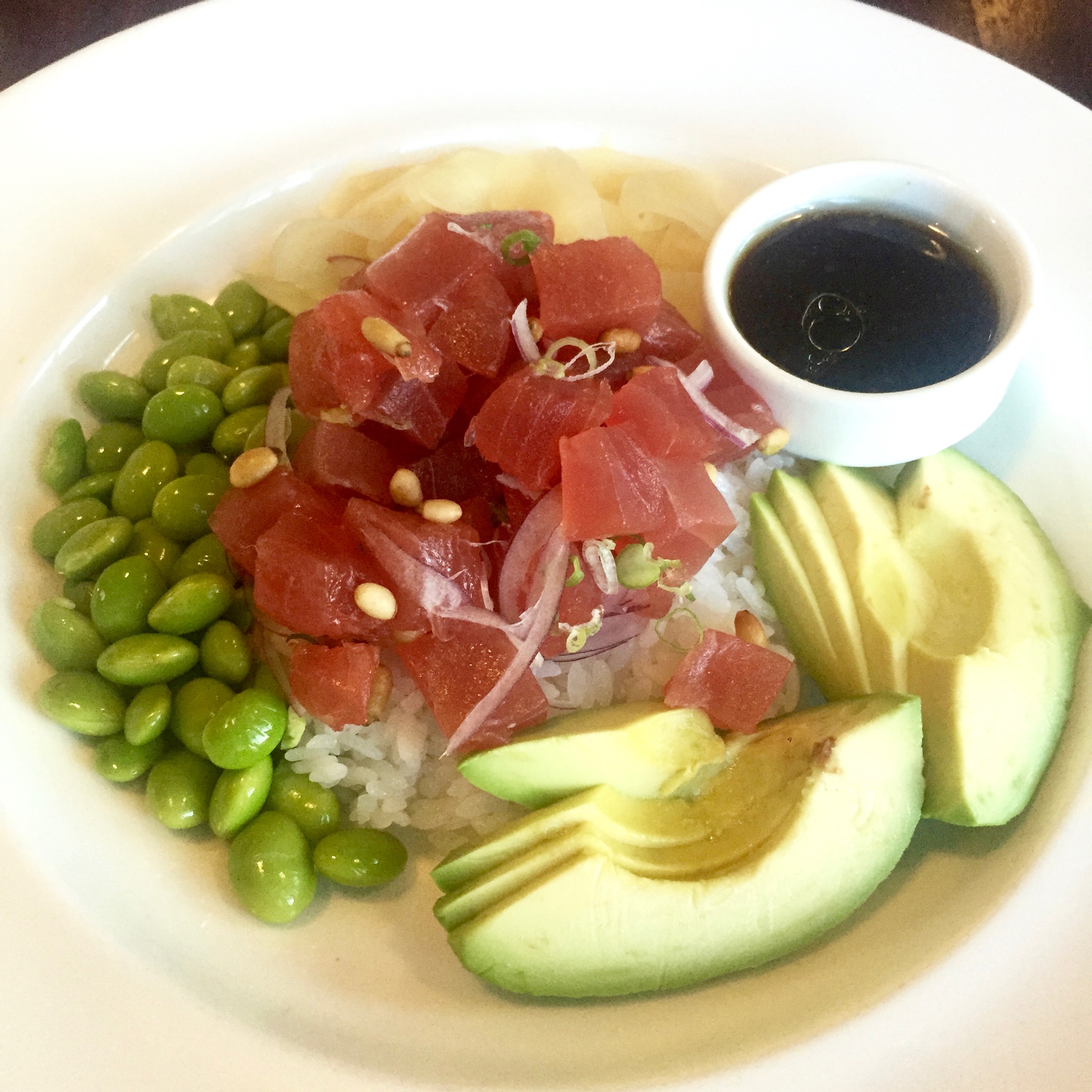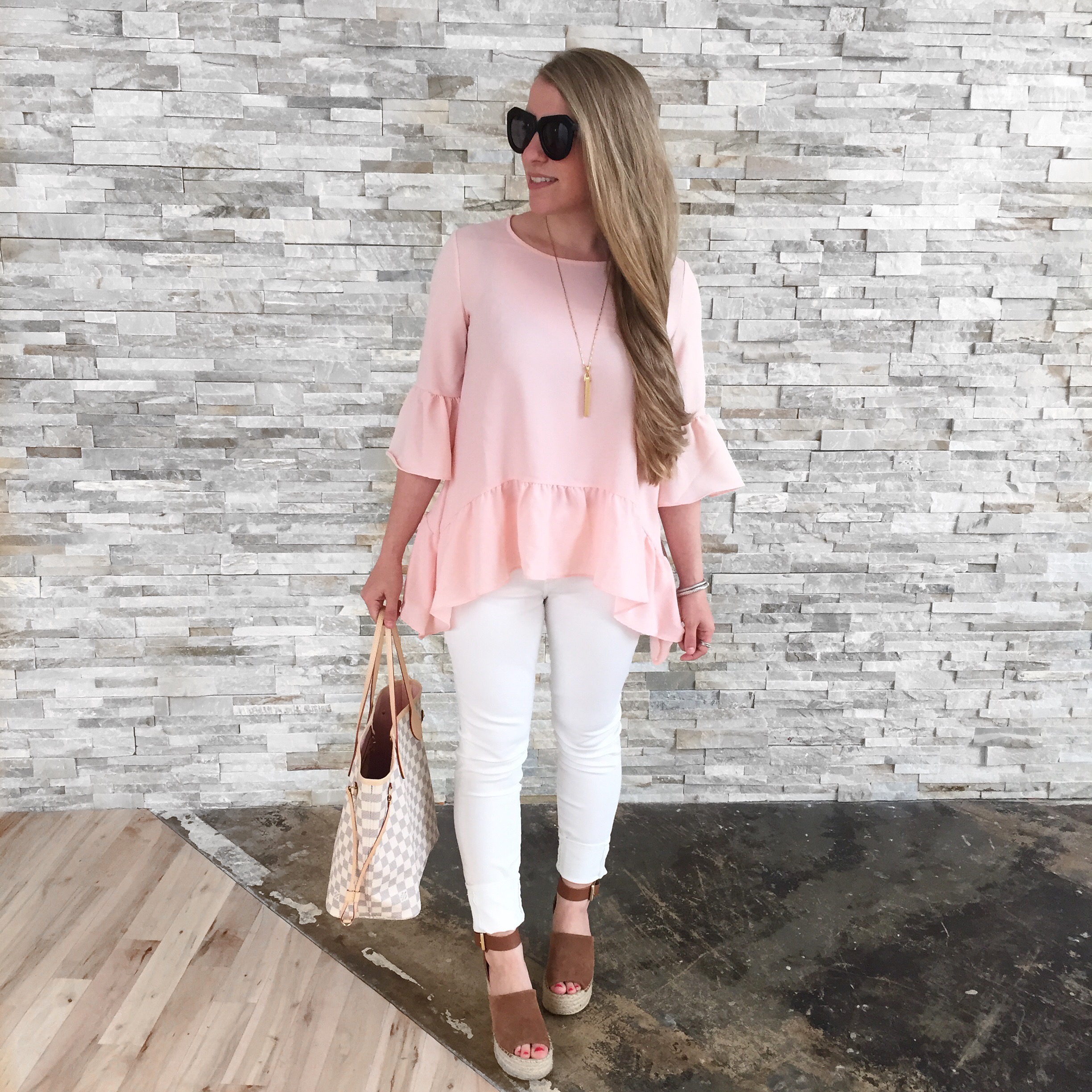 #ootn: Blush top ($42 and the perfect wardrobe staple. I own it in black as well) / White Denim (great quality for the price!) / Favorite Espadrilles (similar under $60)
No birthday's complete without a birthday dinner 😉 Myles and I celebrated at one of my favorite restaurants, The Boathouse, and as always it didn't disappoint.
I'm not going to lie, you might see my birthday outfit on repeat all spring/ summer….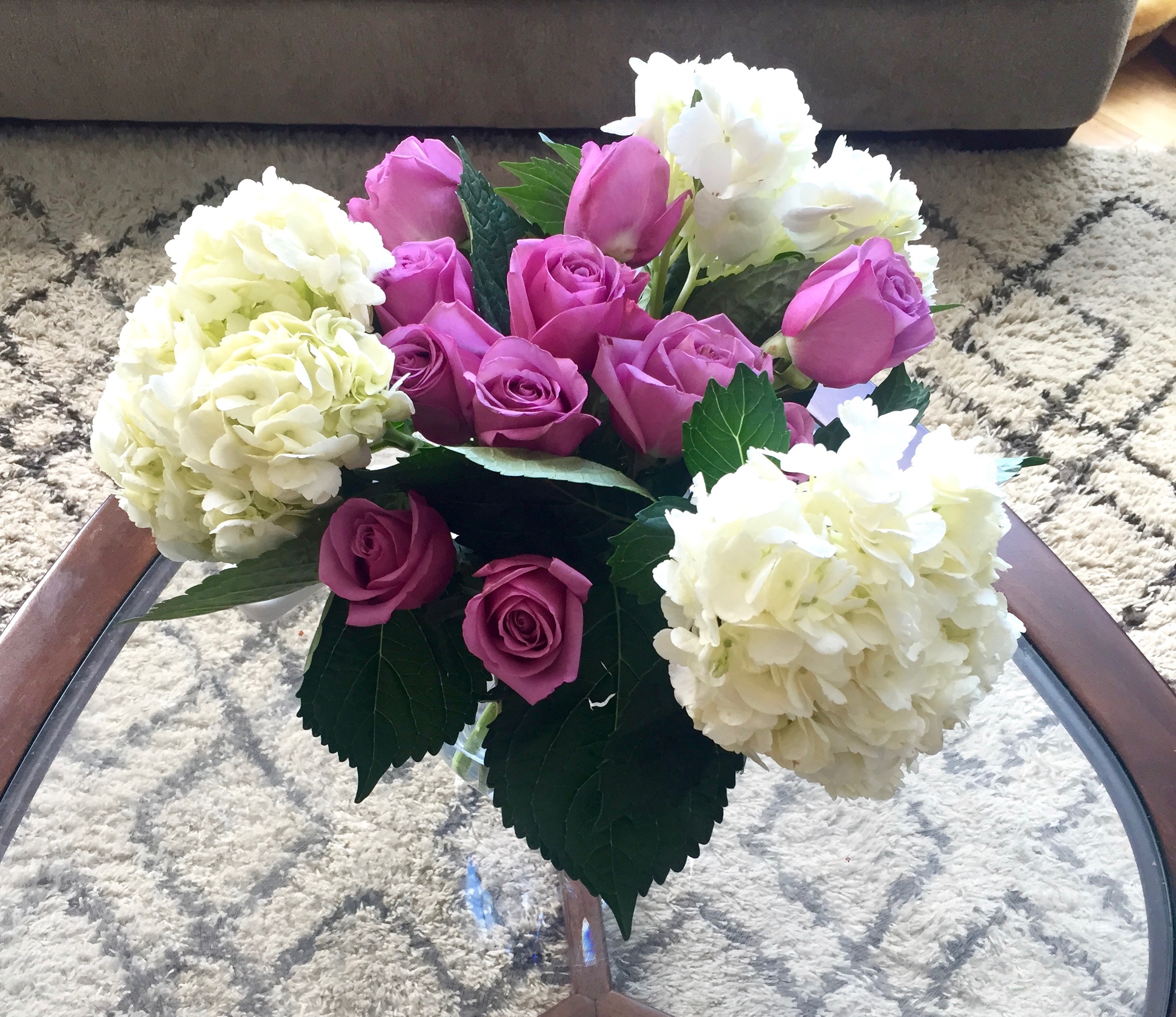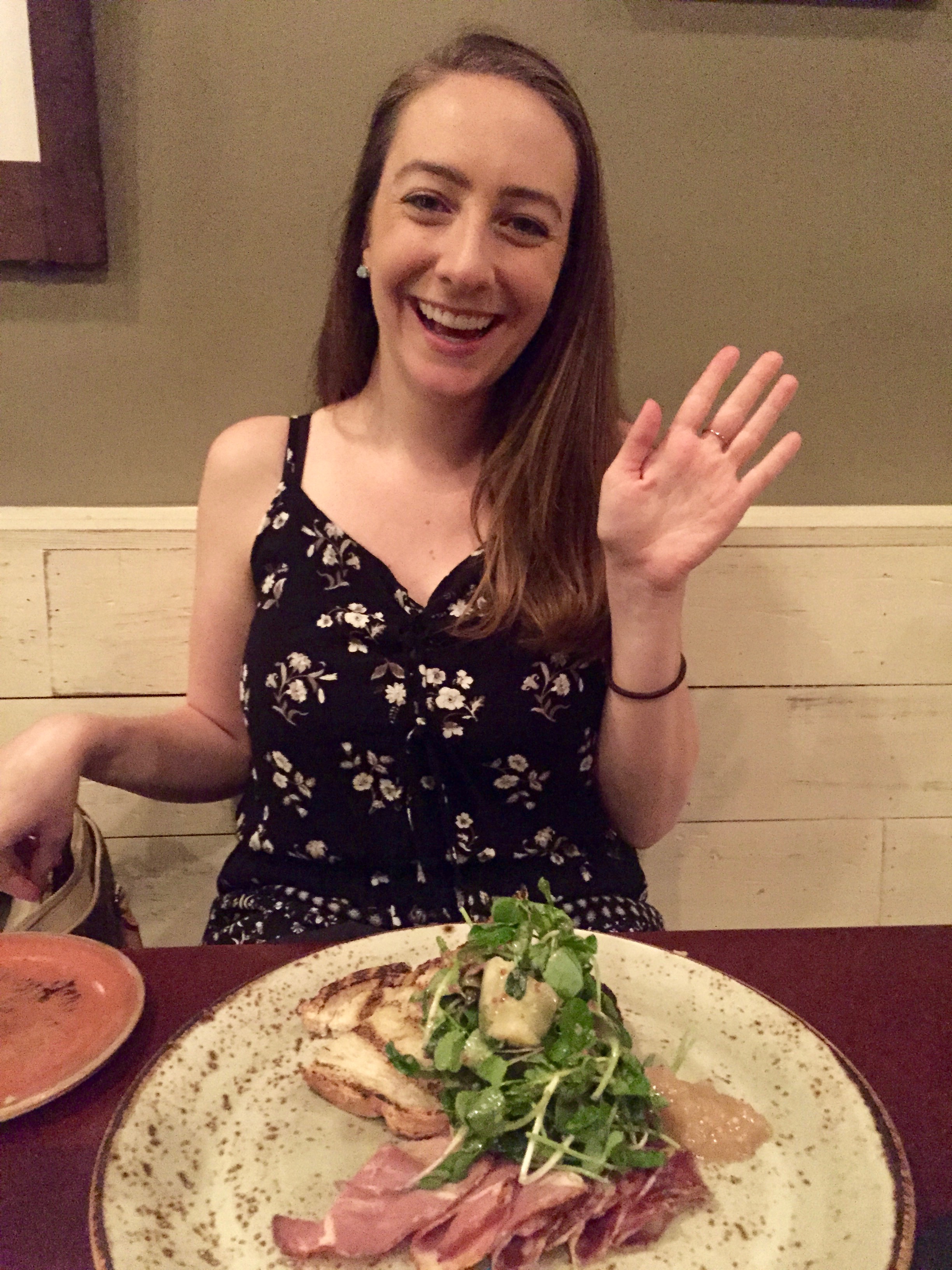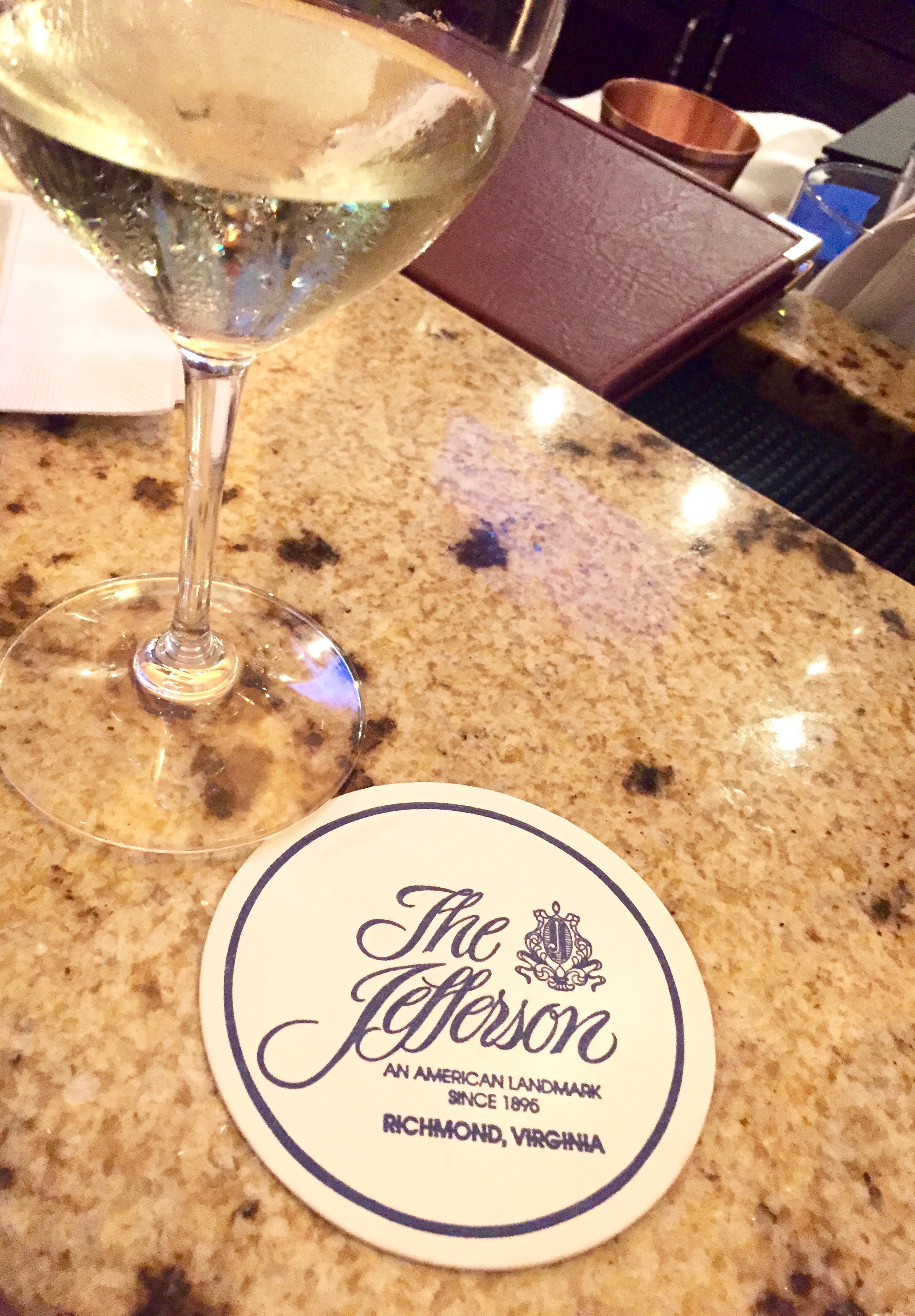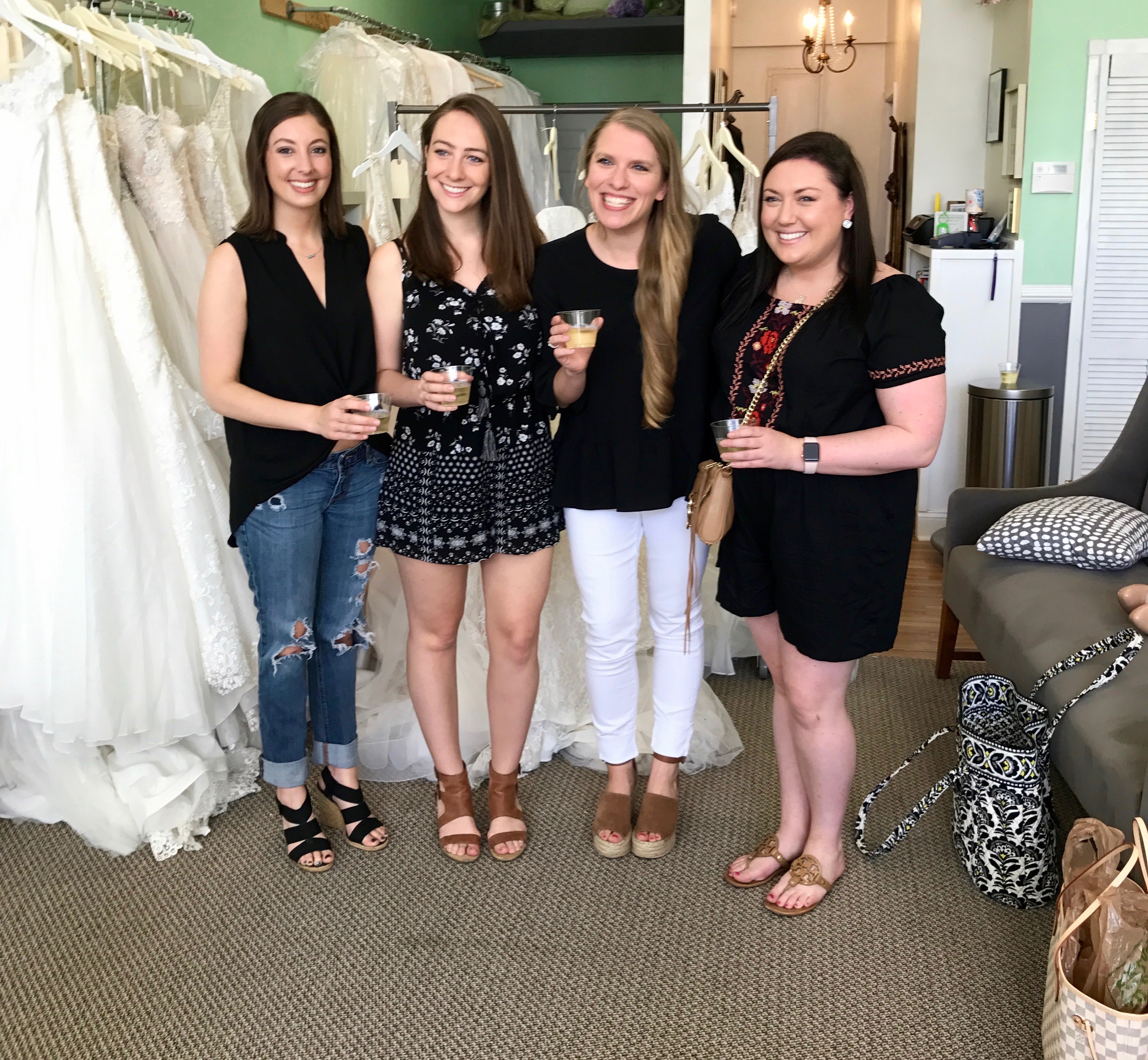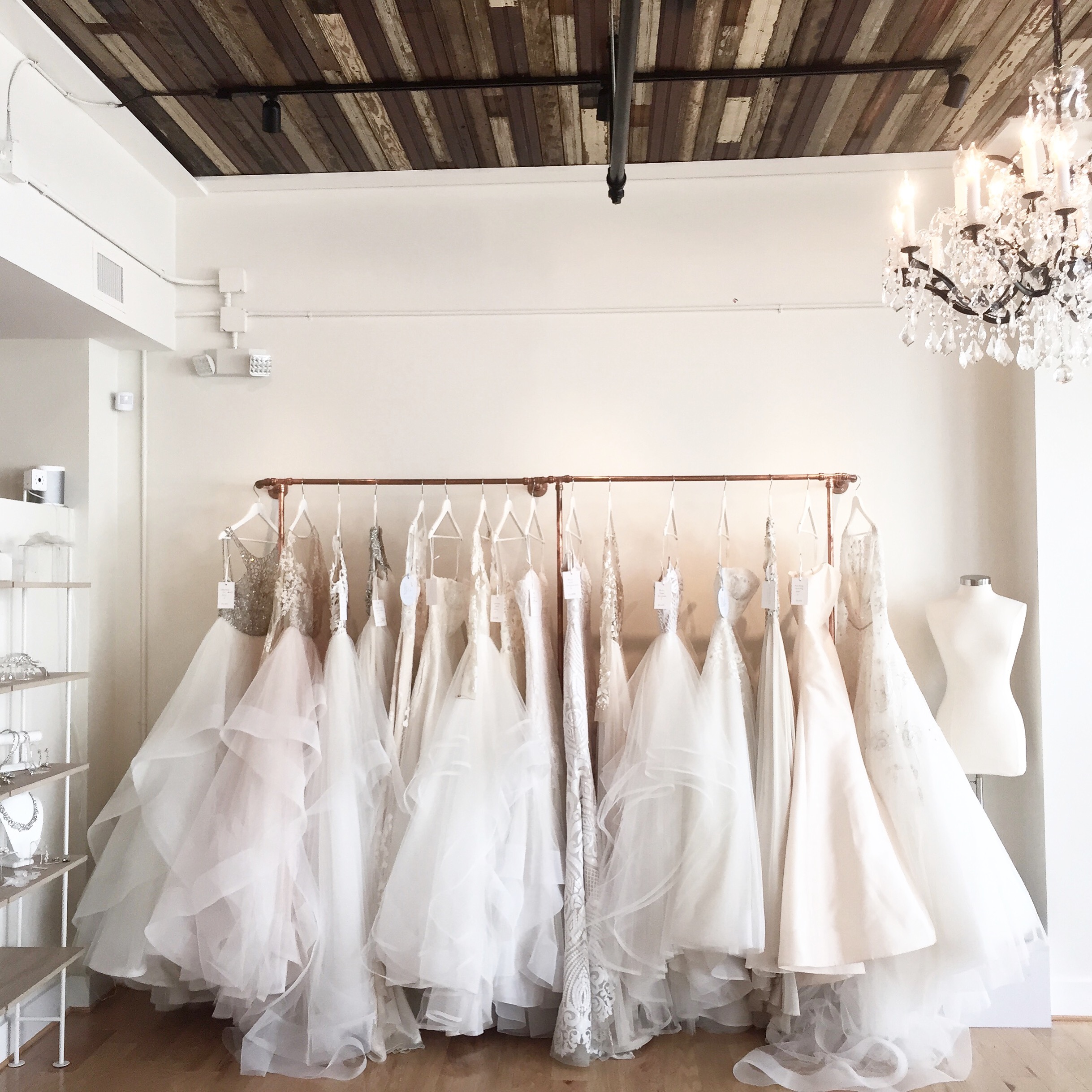 What dreams are made of…Hayley Paige <33333333
And to continue on with the birthday celebrations…. My college bffs visited from ATL and DC for a weekend of catching up and wedding dress shopping! I can't even explain how blessed I am for these girls in my life, as well as my mom and big sister <3
We had the best day full of champagne, dresses on dresses, lunch with views of the James, visiting the most gorgeous boutique I've ever seen (seriously, that chandelier deserves all the heart emojis), and of course pizza 😉 I'll be sharing more on my dress shopping experience later….but all I can say is I'm pretty sure we found the one!!! The day honestly couldn't have been more perfect- basically as cliche as that sounds. So thank ya'll for making it so special!!! Can't wait until 5/5/18
And last but not least, lately I've been addicted to Jcrew/Jcrew Factory…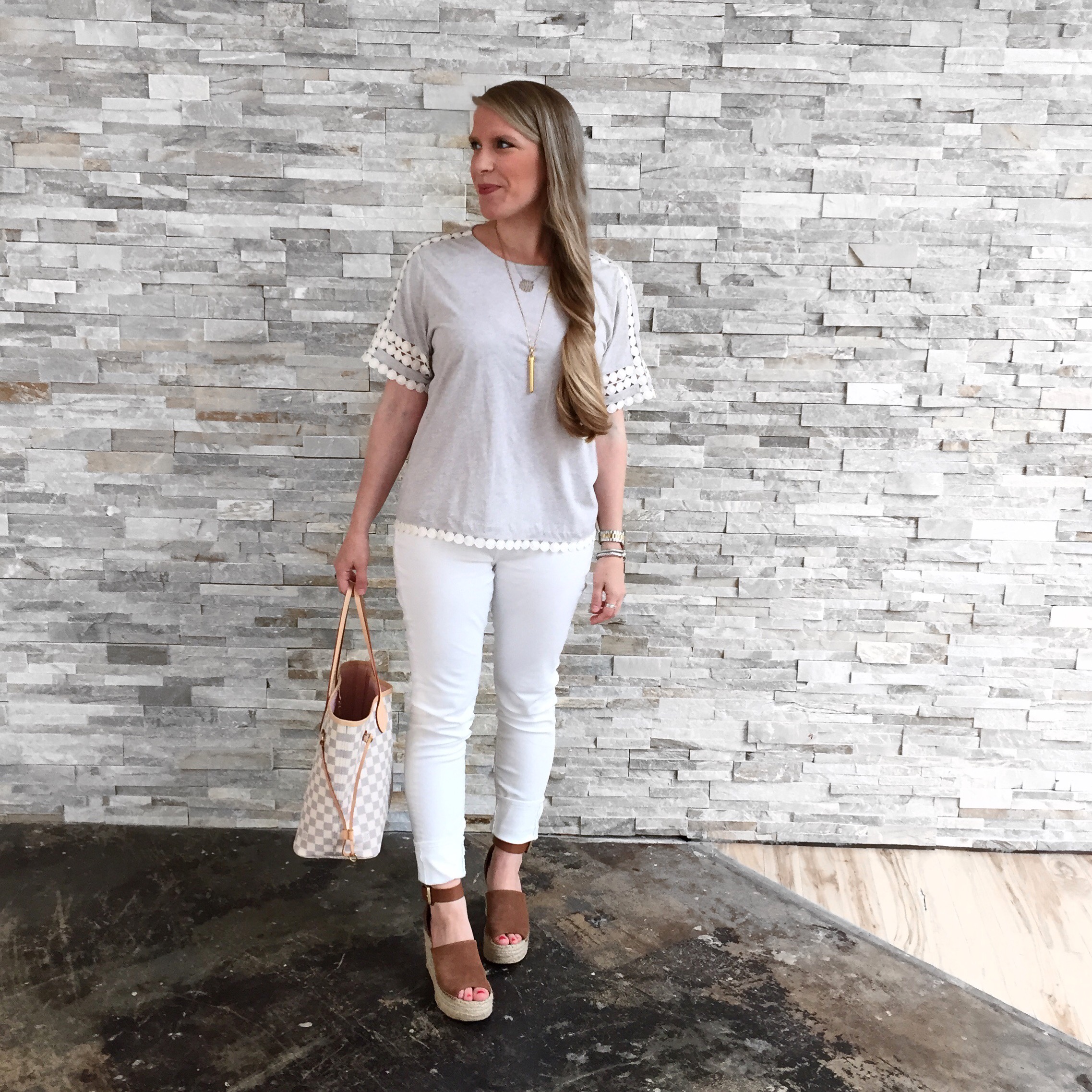 Top (sold out but love this one) / White Denim (great quality for the price!) / Favorite Espadrilles (similar under $60)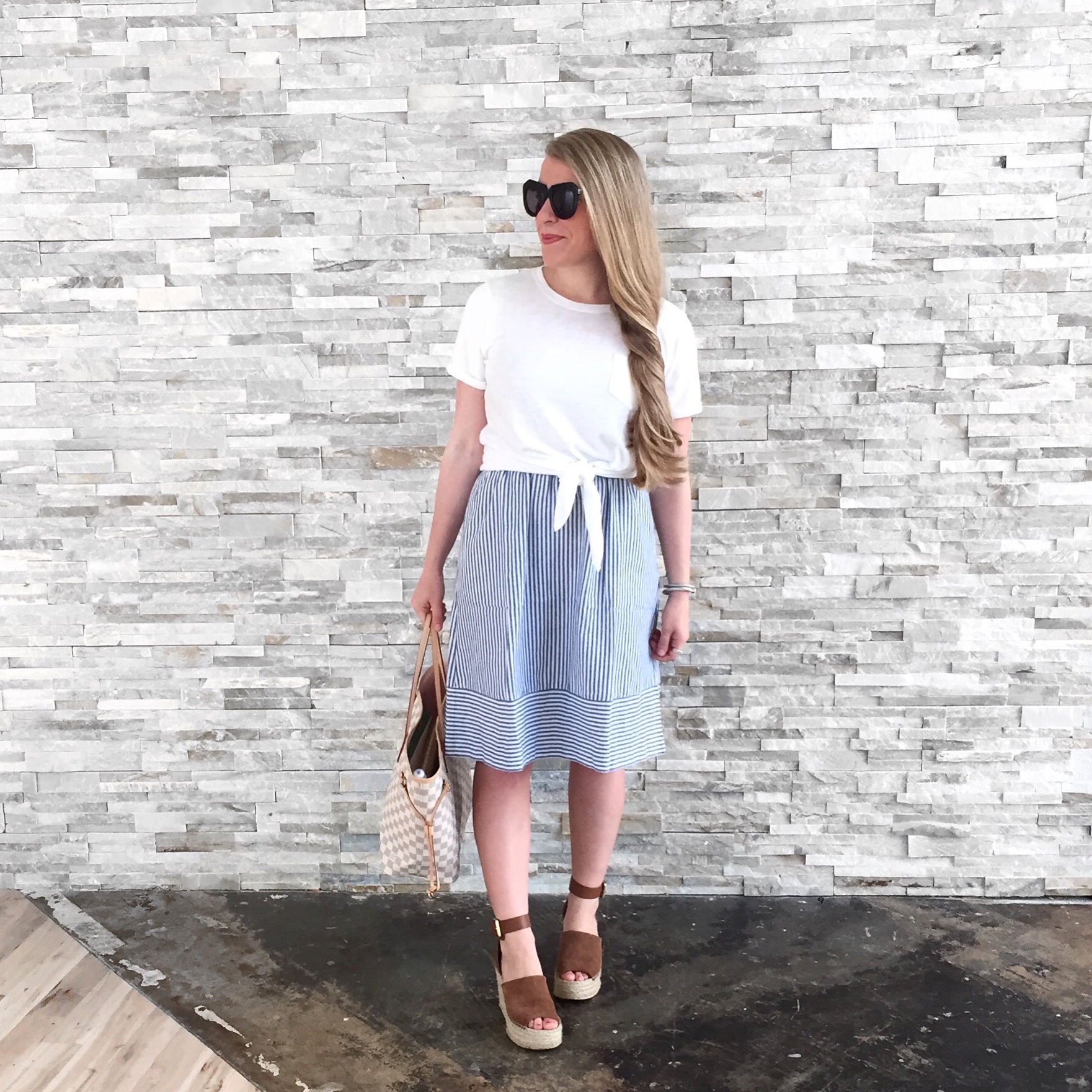 Tie-Waist Tee / Striped Midi Skirt (even better, the waist is elastic!)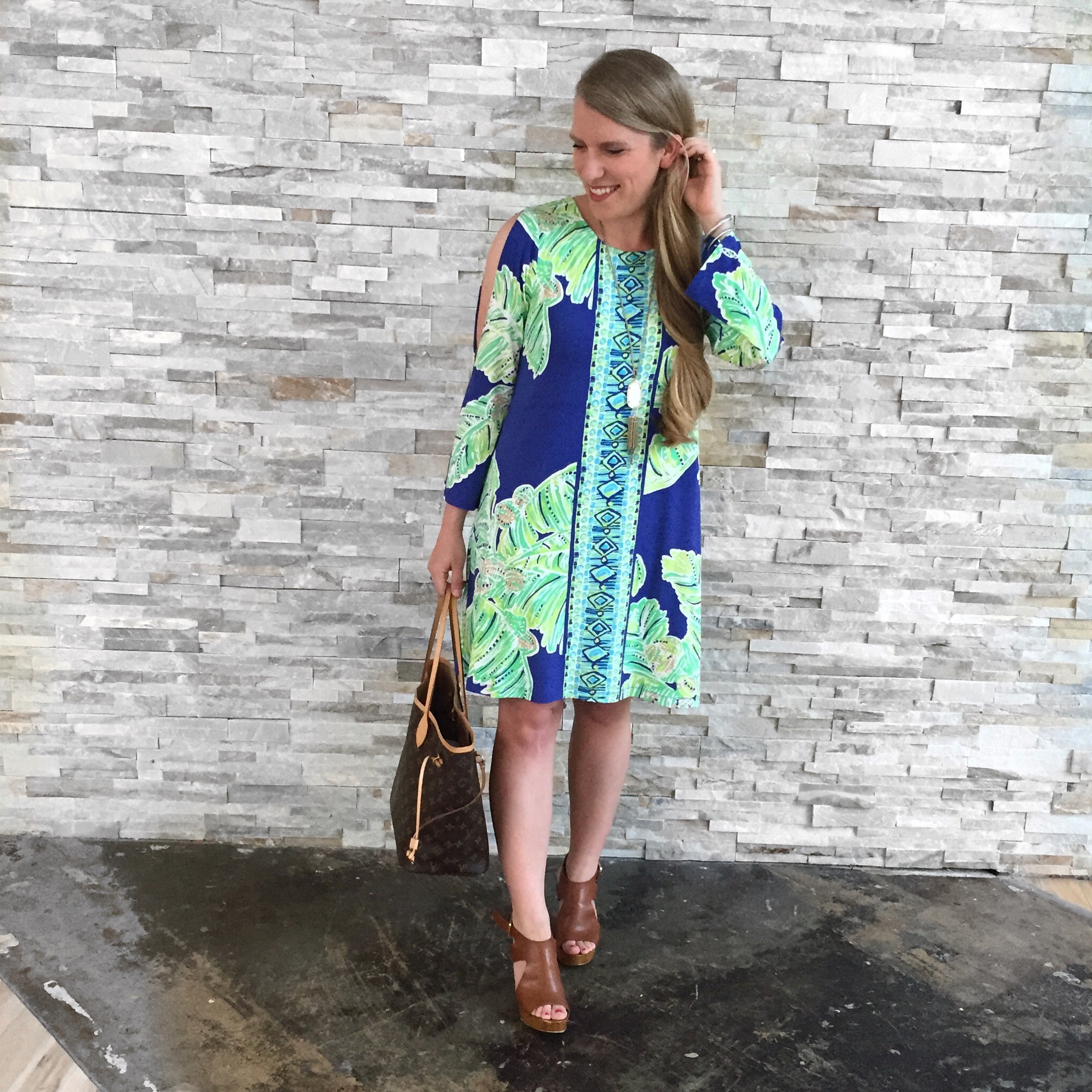 I had to throw in some Lilly Pulitzer because it wouldn't be spring without it 😉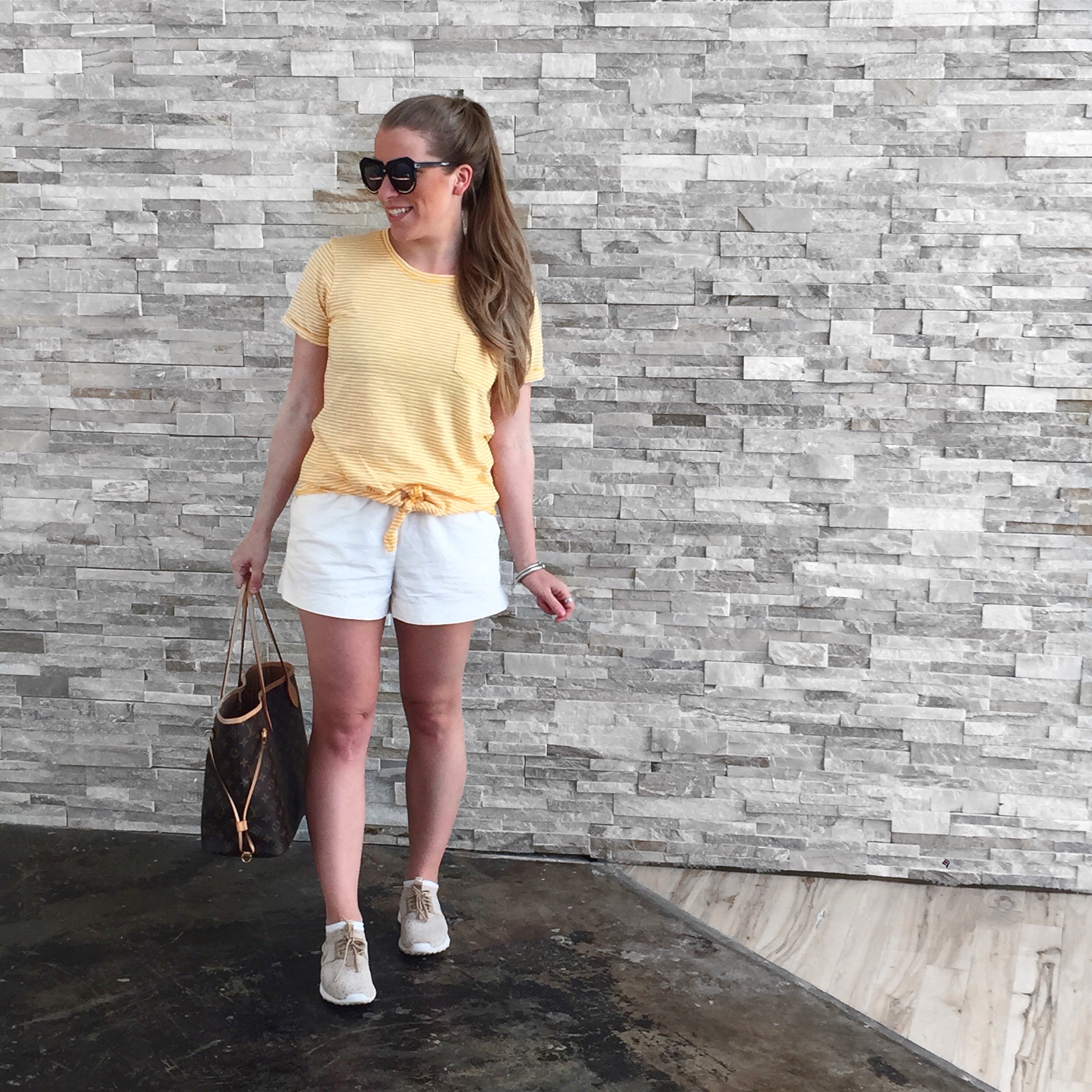 Tie- Waist Tee / White Shorts ($10!!!) I have these in a few colors / Nikes (similiar)
Well friends, I think that's about it. I hope you enjoyed this post and I can't wait to get back into the swing of blogging. I have so many fun things planned ahead that I want to share – including the rest of my California travel posts, a family beach trip this month, wedding updates (I'm thinking of doing these monthly?), more J Crew Factory finds (I definitely did some damage…), as well as a big trip Myles and I have planned for early September!!
It's going to be a great summer and I can't wait to have ya'll along for the ride.
Thanks for reading <3
XOXO