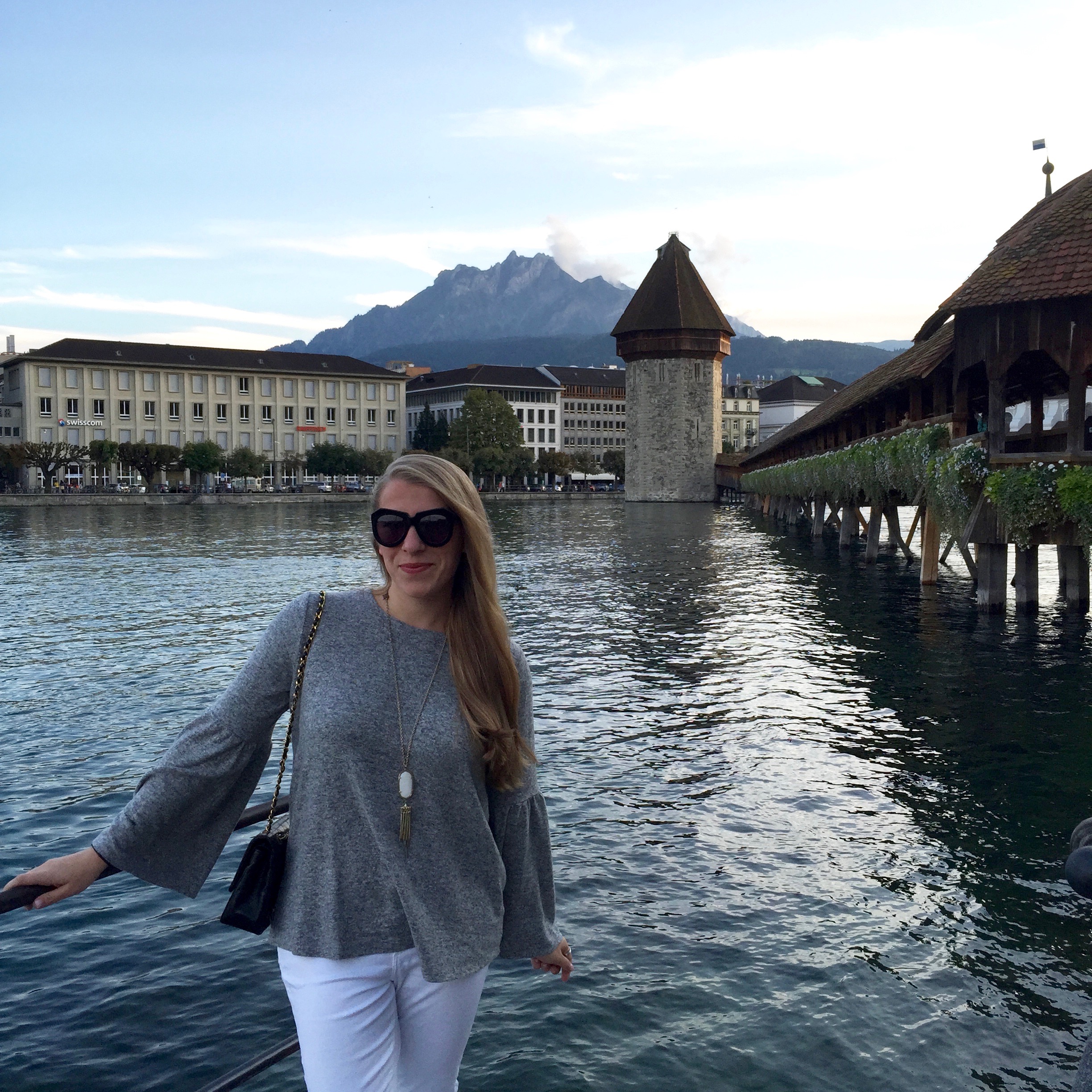 Hello friends! Myles and I just got back from the trip of a lifetime, and I figured there was no better time then now to get back into blogging. There must be something about Europe that renewed my passion for taking pictures 🙂
Long story short, we spent 9 nights in Europe- 4 in Switzerland and 5 in Paris, France. I must have taken over 1,000 pictures and Myles must have filmed over 5 hours of video, which I'm hoping he'll attempt to compile vlog style!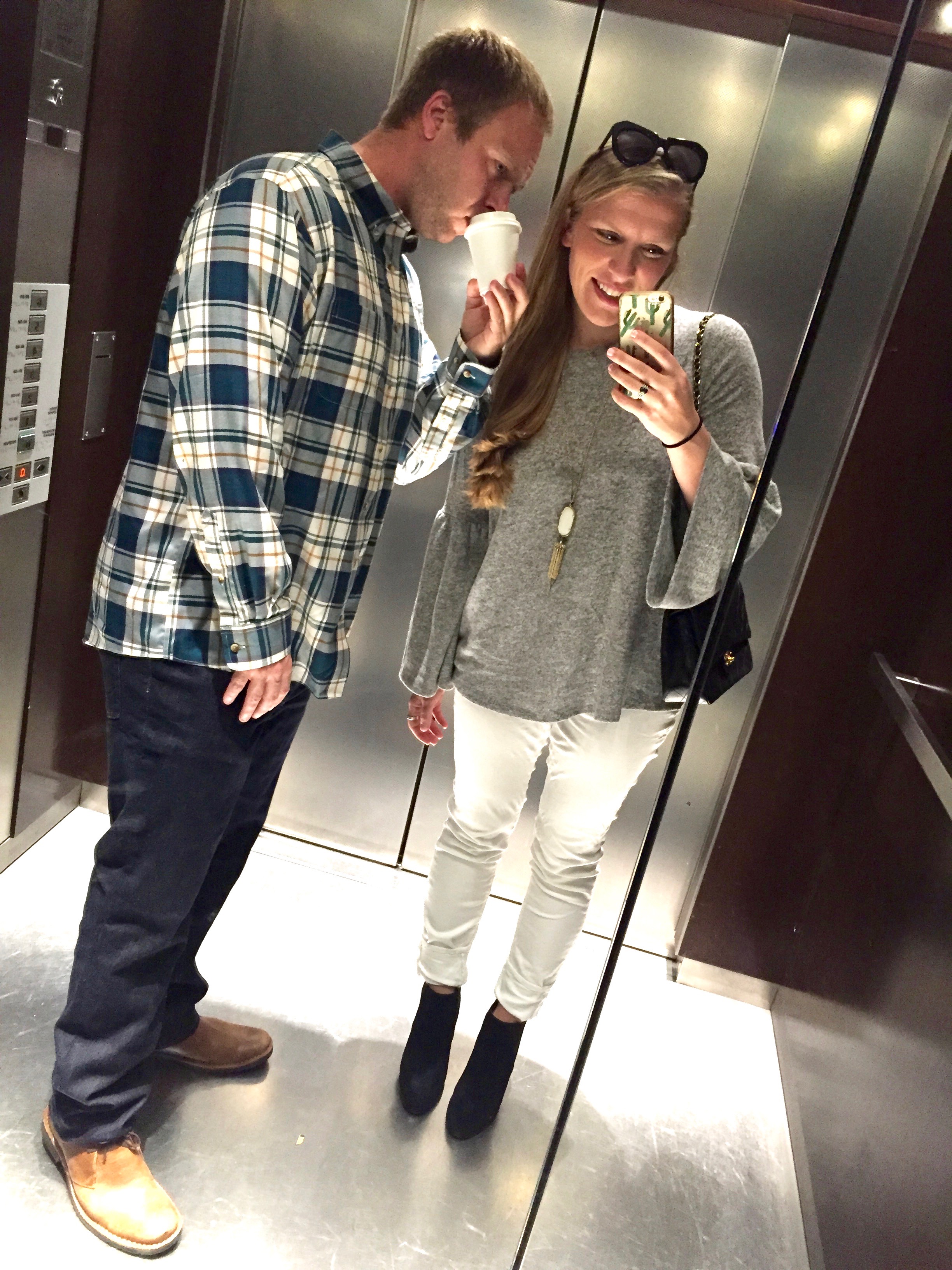 This was our first trip to Europe and we really had the time of our lives. I wanted to share our adventure with those planning a trip of their own, since I really found travel blogs to be super helpful with planning. Myles will tell you that I spent hours upon hours talking and researching this trip months prior, but it was all worth it 😉.
I think the way I'm going to go about posting will be a few outfits mixed in with certain things we did each day, as well as some of our favorite places to eat/shop/explore along the way….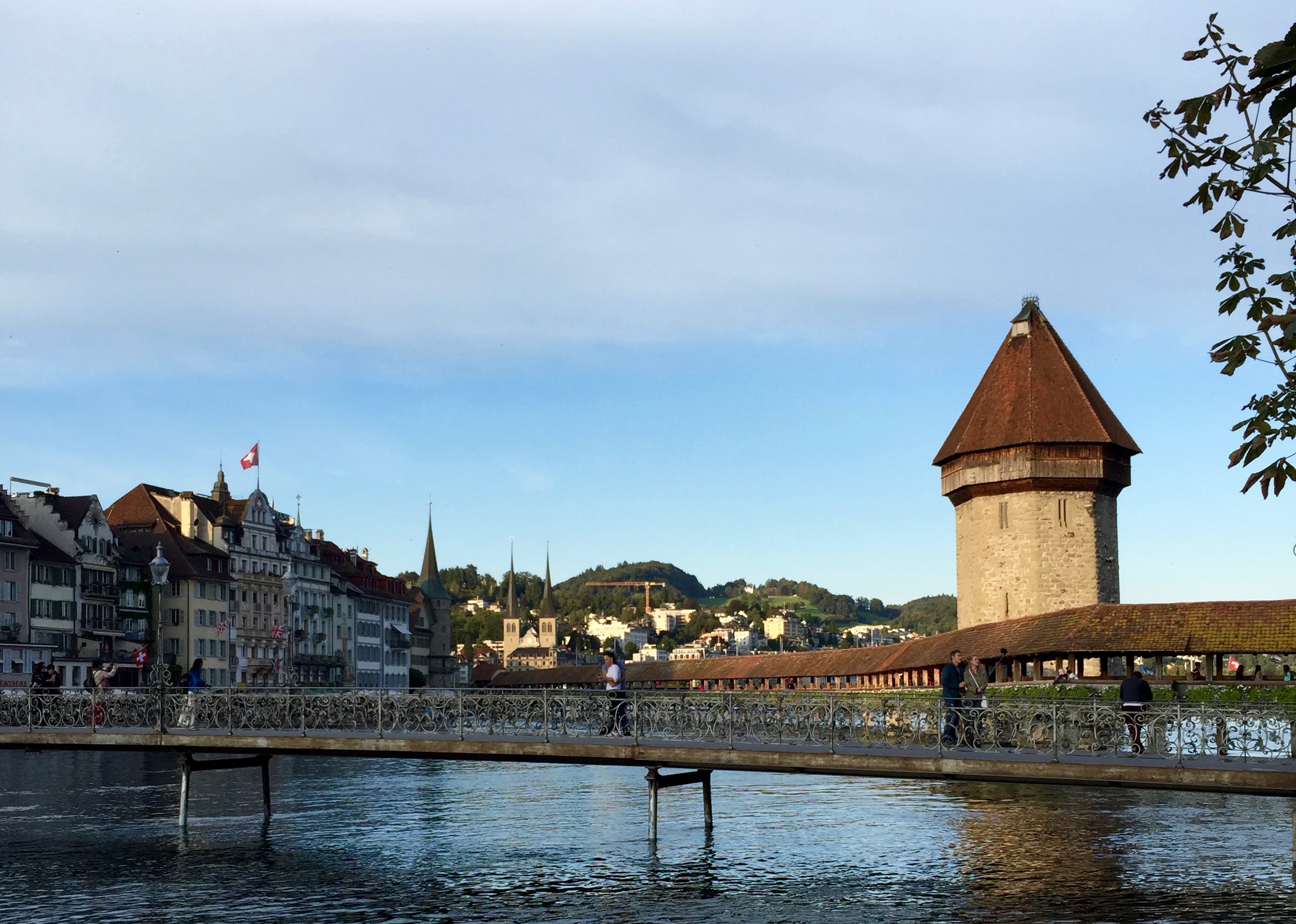 The perfectionist in me was going to sit down and try to overanalyze how to document this all, but for once I'm just going to go with the flow and start posting- we'll see where it goes. I really hope you enjoy!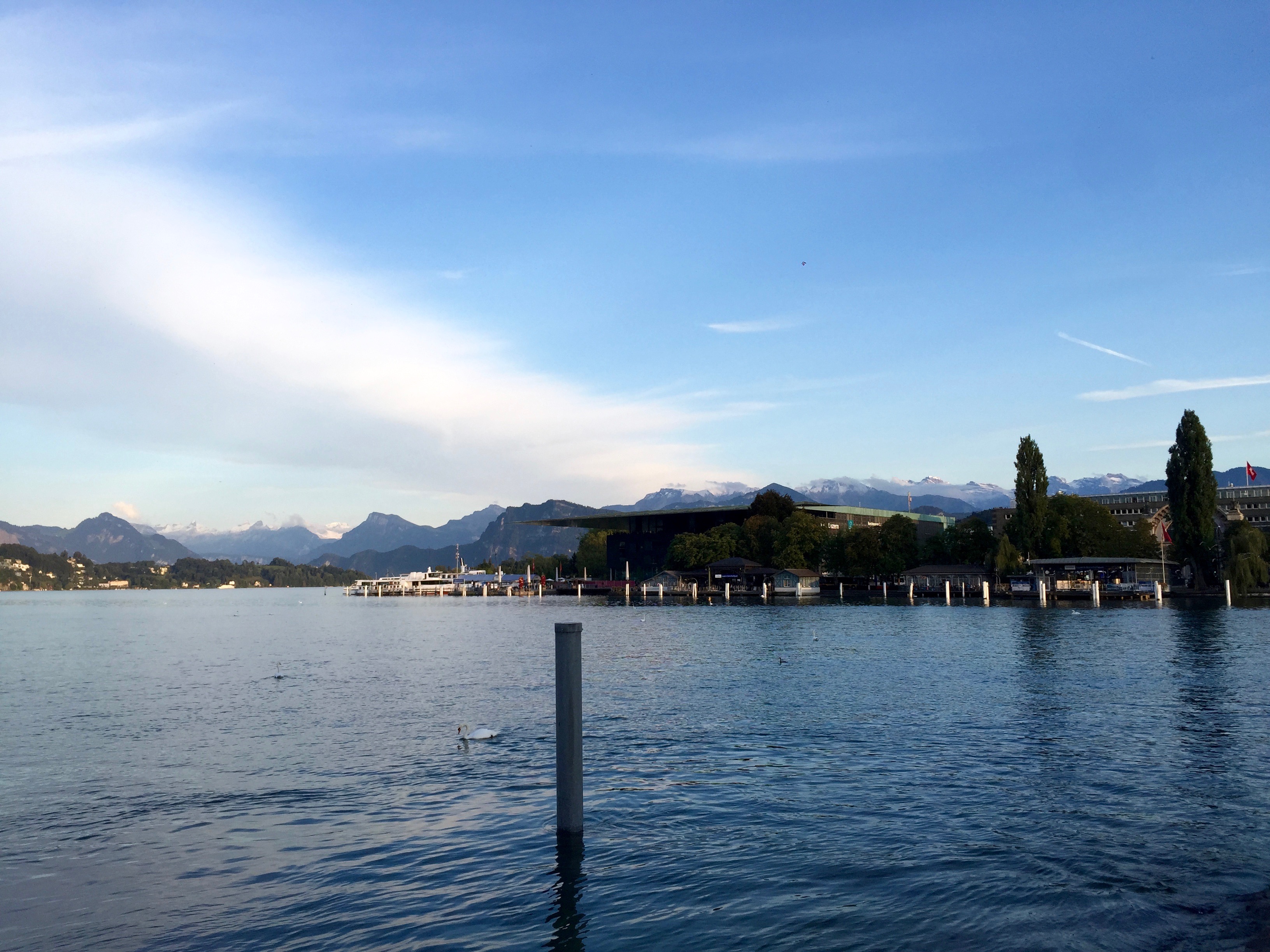 Which takes me to our first day in Lucerne, Switzerland. We flew into Zurich from D.C. and unfortunately got a combined 2 hours of sleep between the two of us on the redeye. Needless to say we were exhausted when we arrived at 8 AM Swiss time. I'm convinced the adrenaline must have kept us going……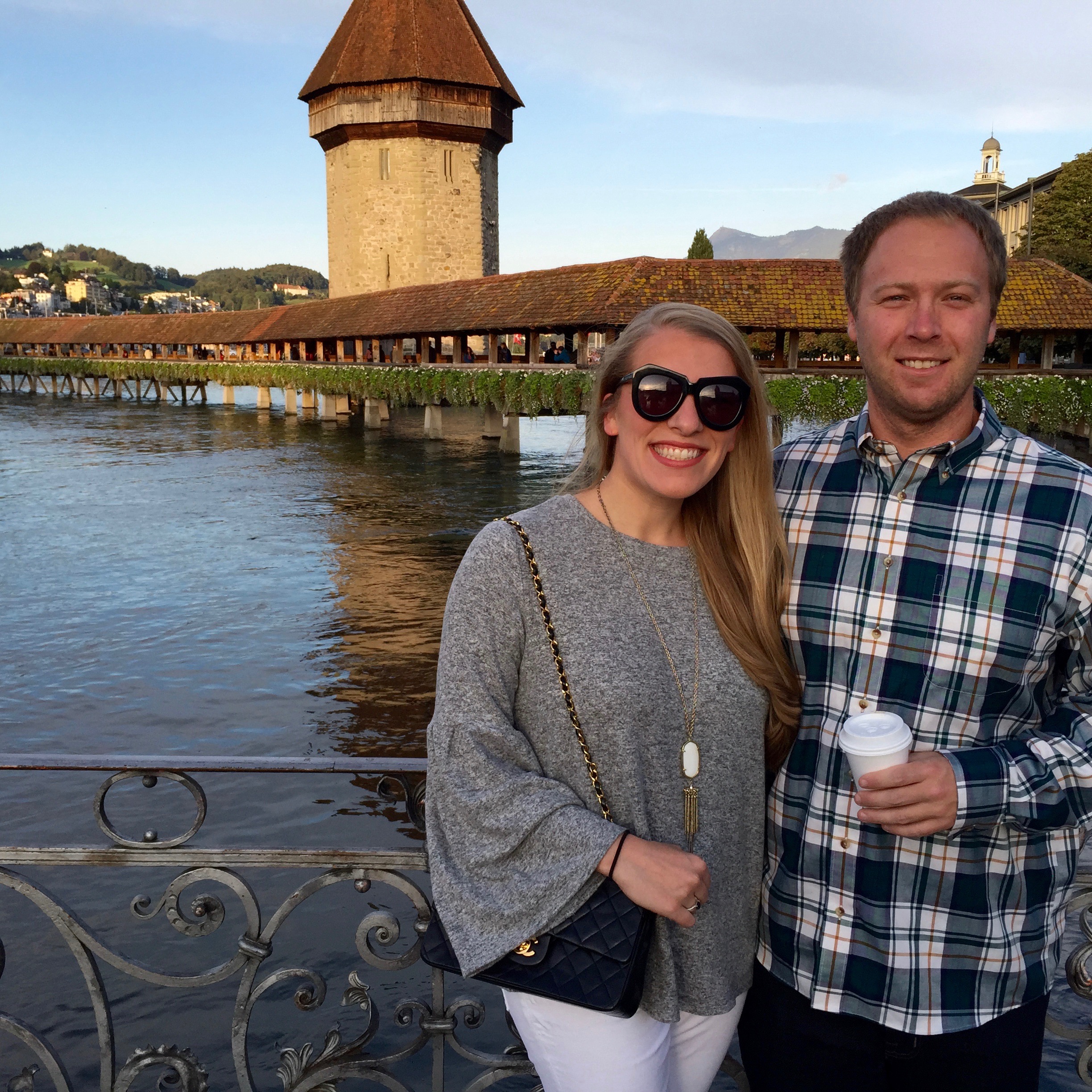 After collecting our luggage, waiting through standard airport lines, and an hour or so train ride to Lucerne (which was SUPER easy, more to come on Swiss train travel in a later post), we finally made it to our hotel around 11:00. We were hoping we would be able to check in early, but that wasn't the case. Since we had a few more hours to wait, we decided to explore Lucerne (which of course was no biggie!)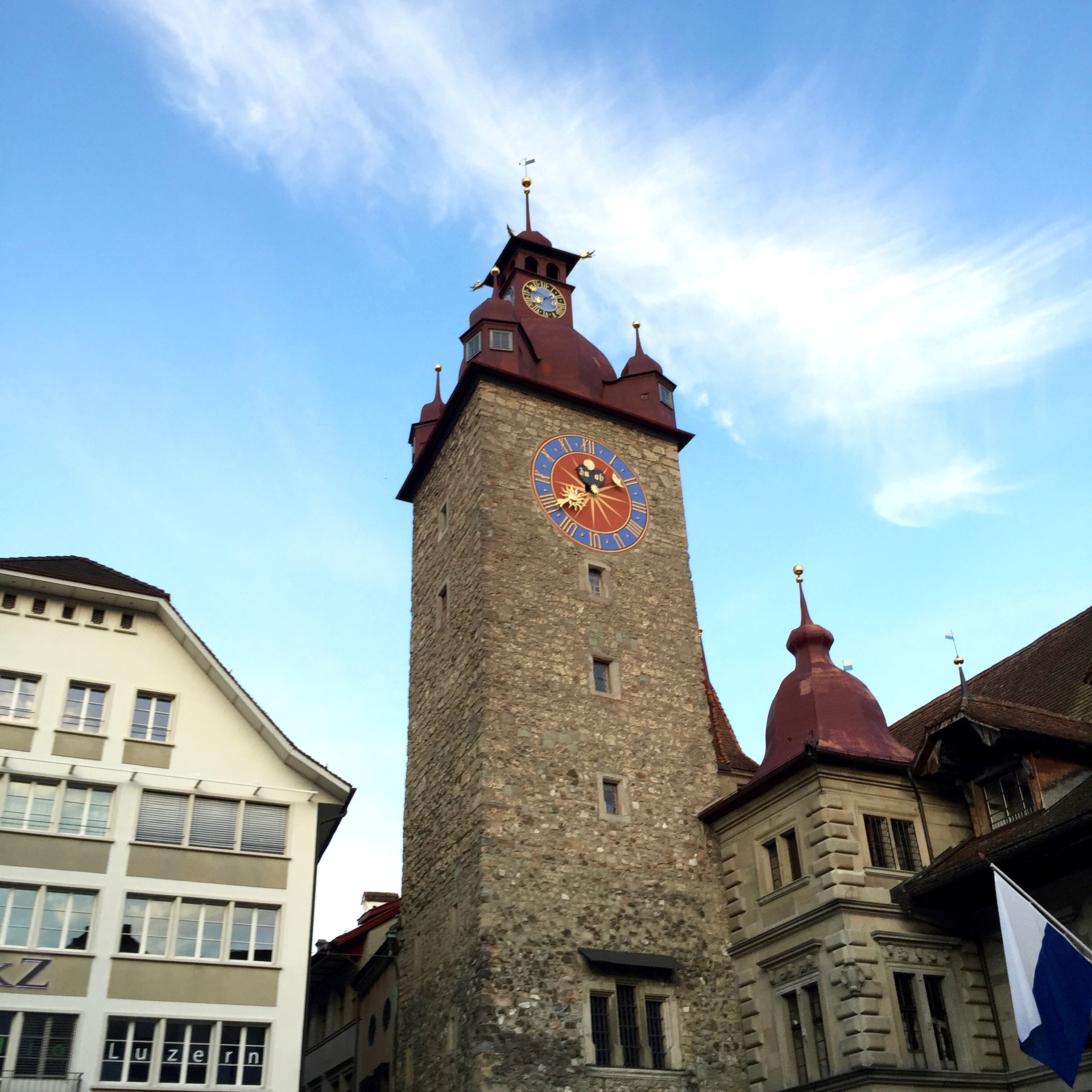 We ended up walking around New and Old Town Lucerne fueled by WAY too many cups of coffee/espresso before checking into our hotel at 3:00. After a quick 3 hour nap (hello jet lag) we were feeling a little more like ourselves and ready for dinner on the town!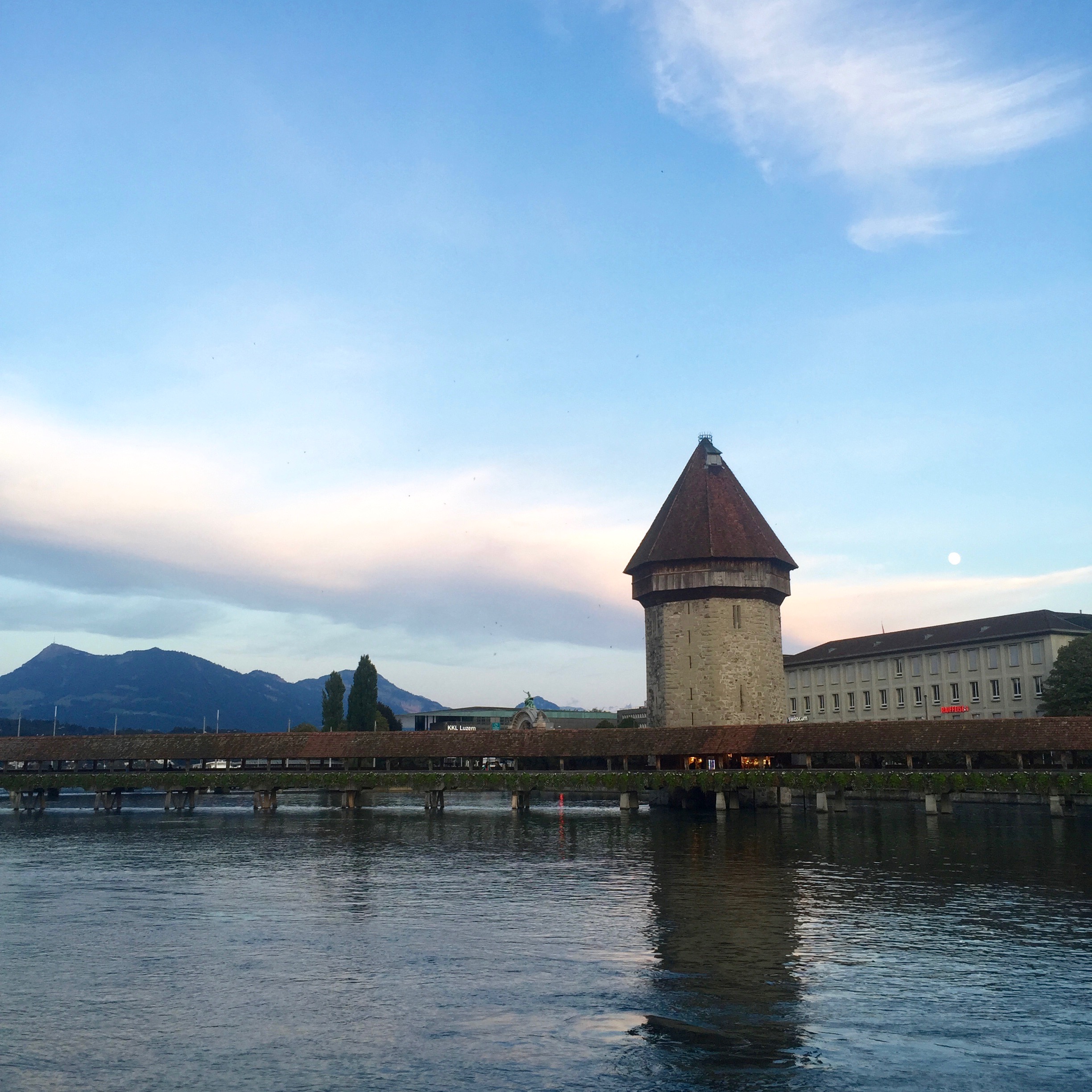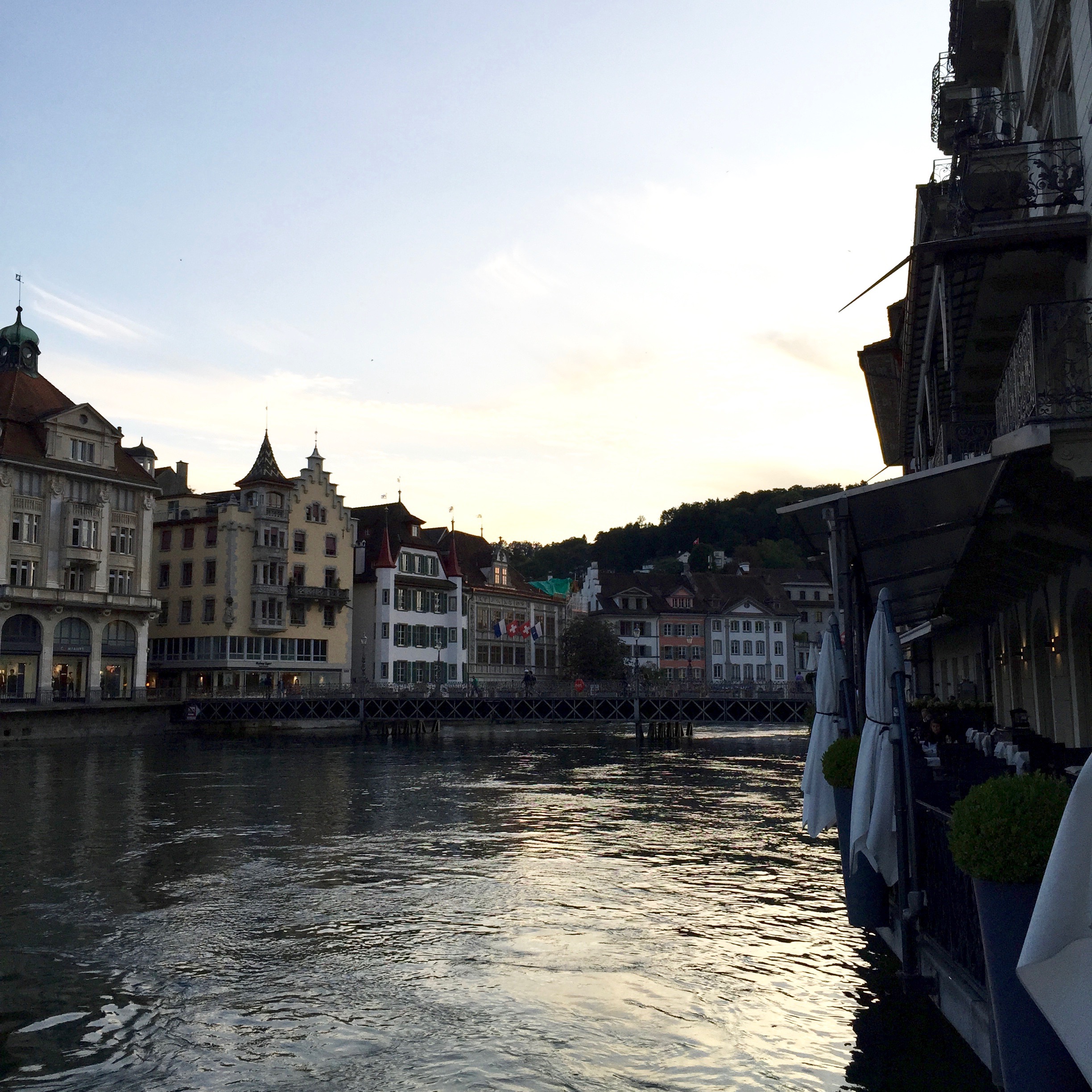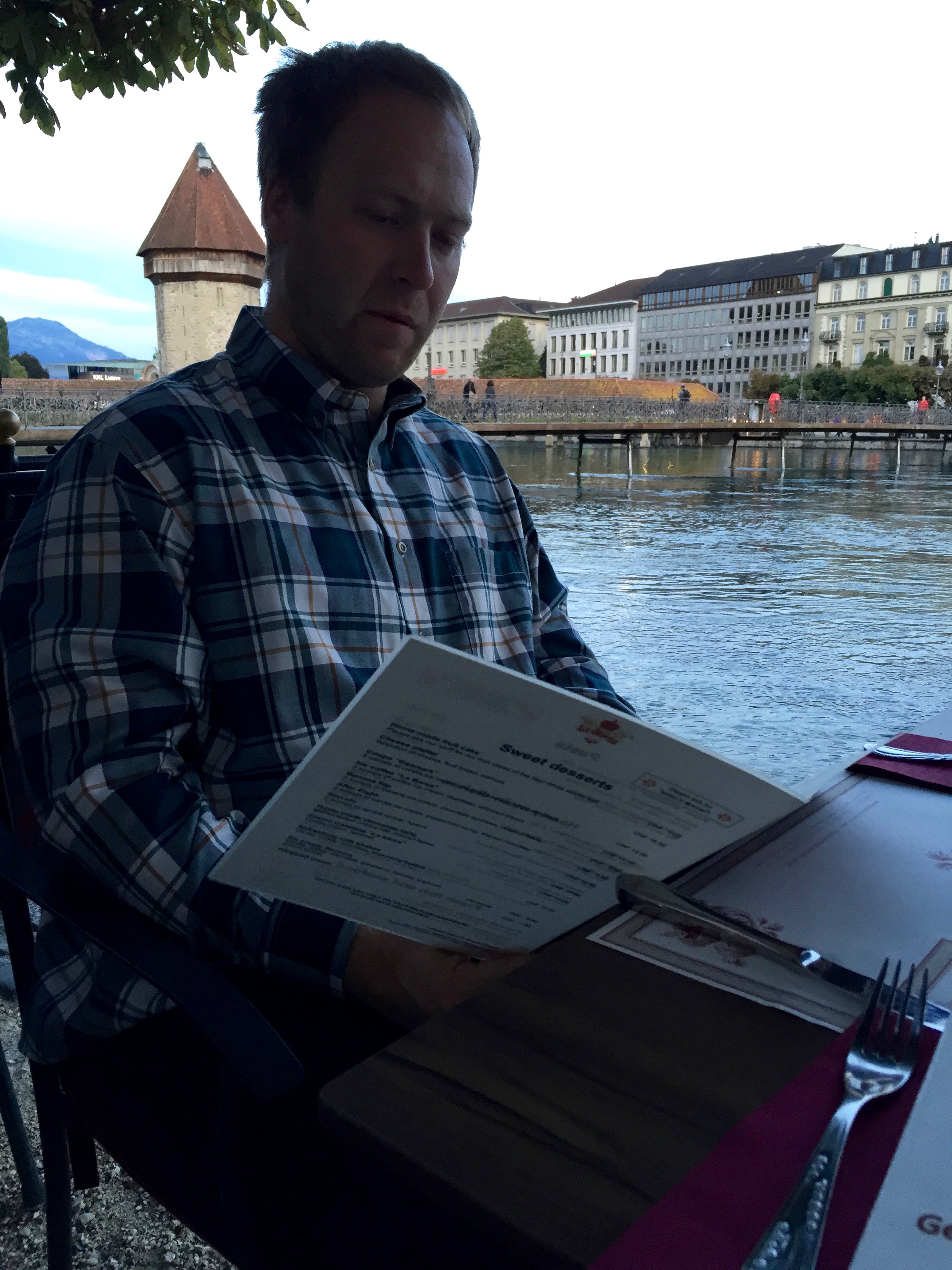 I'm not sure if it was because it was Sunday, but it was SO quiet and nice walking around Lucerne. I felt like we had the town to ourselves in some areas! The restaurants along the River Reuss also had zero wait, so we picked an Italian place right next to the water with the most amazing views……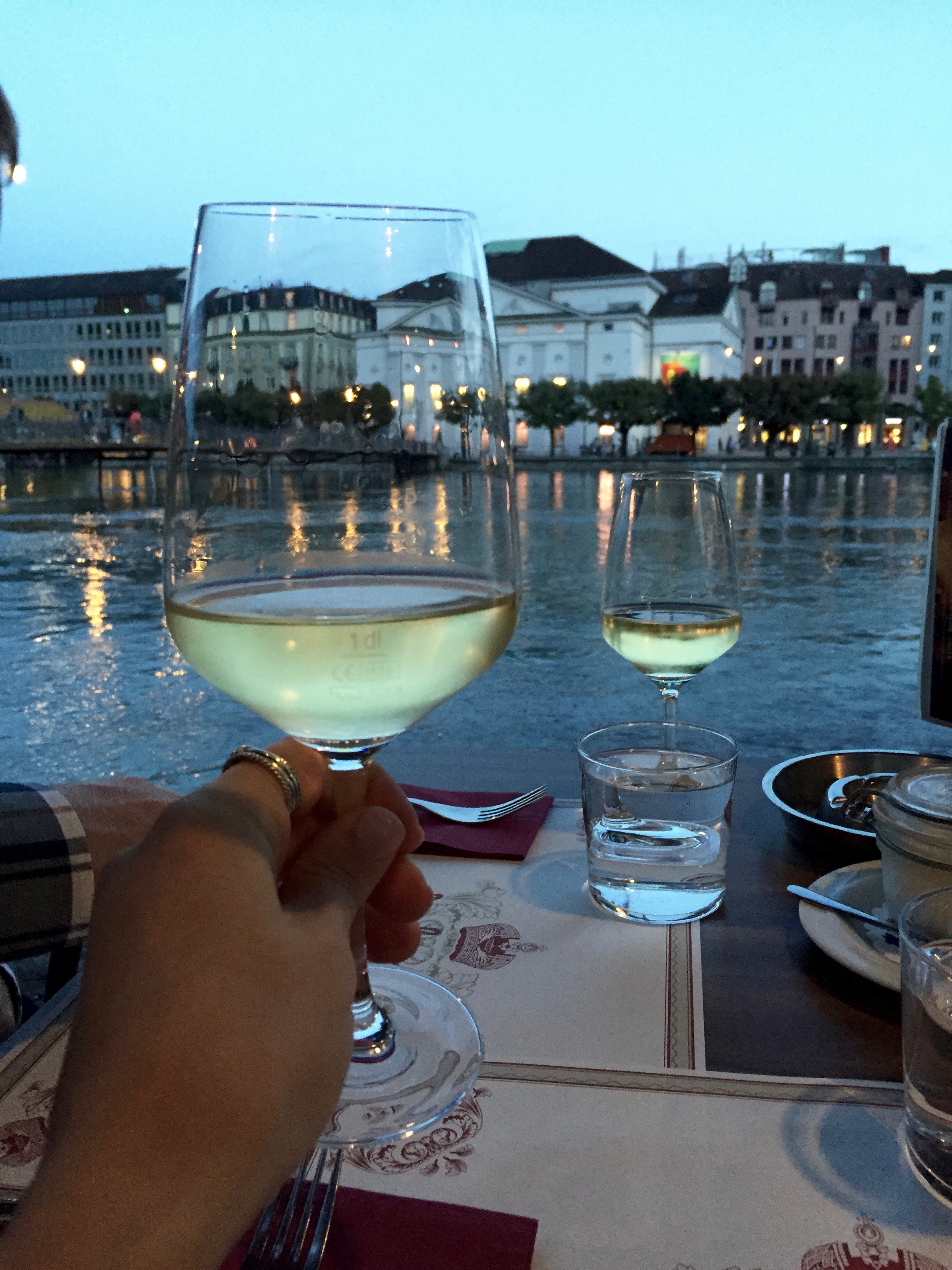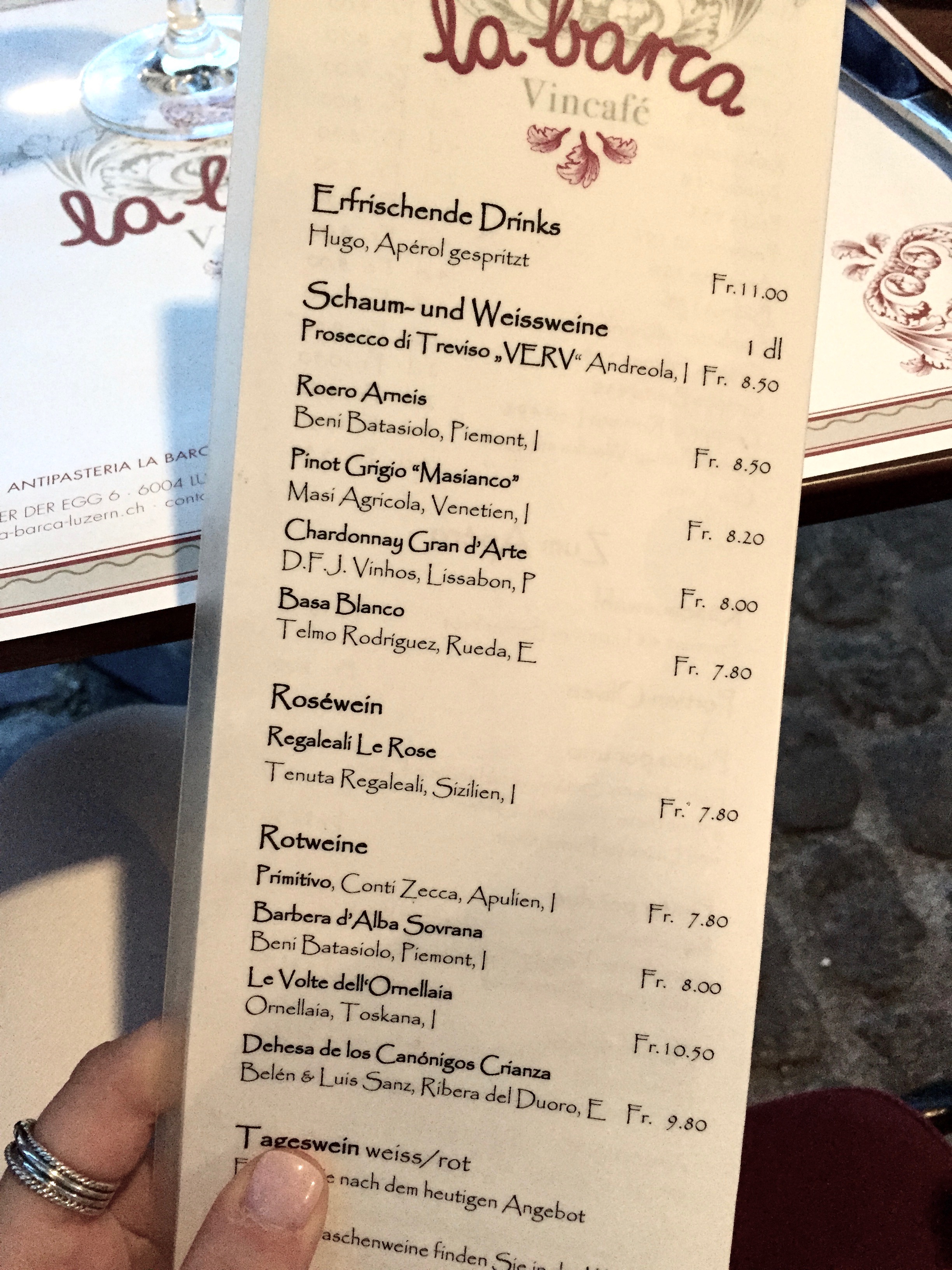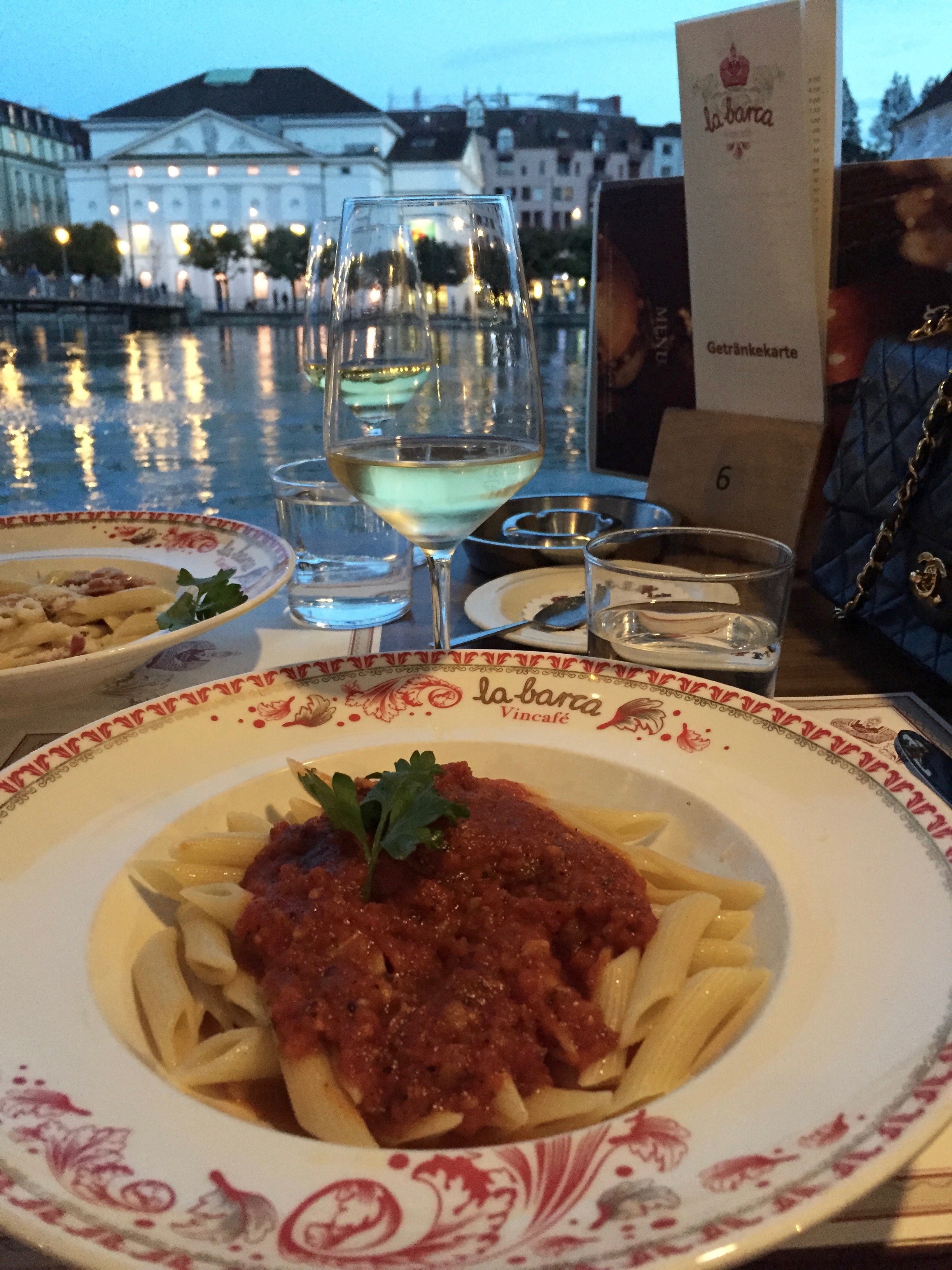 Myles and I both ordered pasta which hit the spot. We sipped on some much needed wine for about two hours while watching the sun set over Mt. Pilatus- it really was the most picturesque meal I've ever had ……
Also just to note, restaurants in Switzerland as a whole are definitely pretty pricey- so just be aware! Luckily I knew this ahead of time so the sticker shock wasn't as bad…..but the views and the company more then made up for it 😉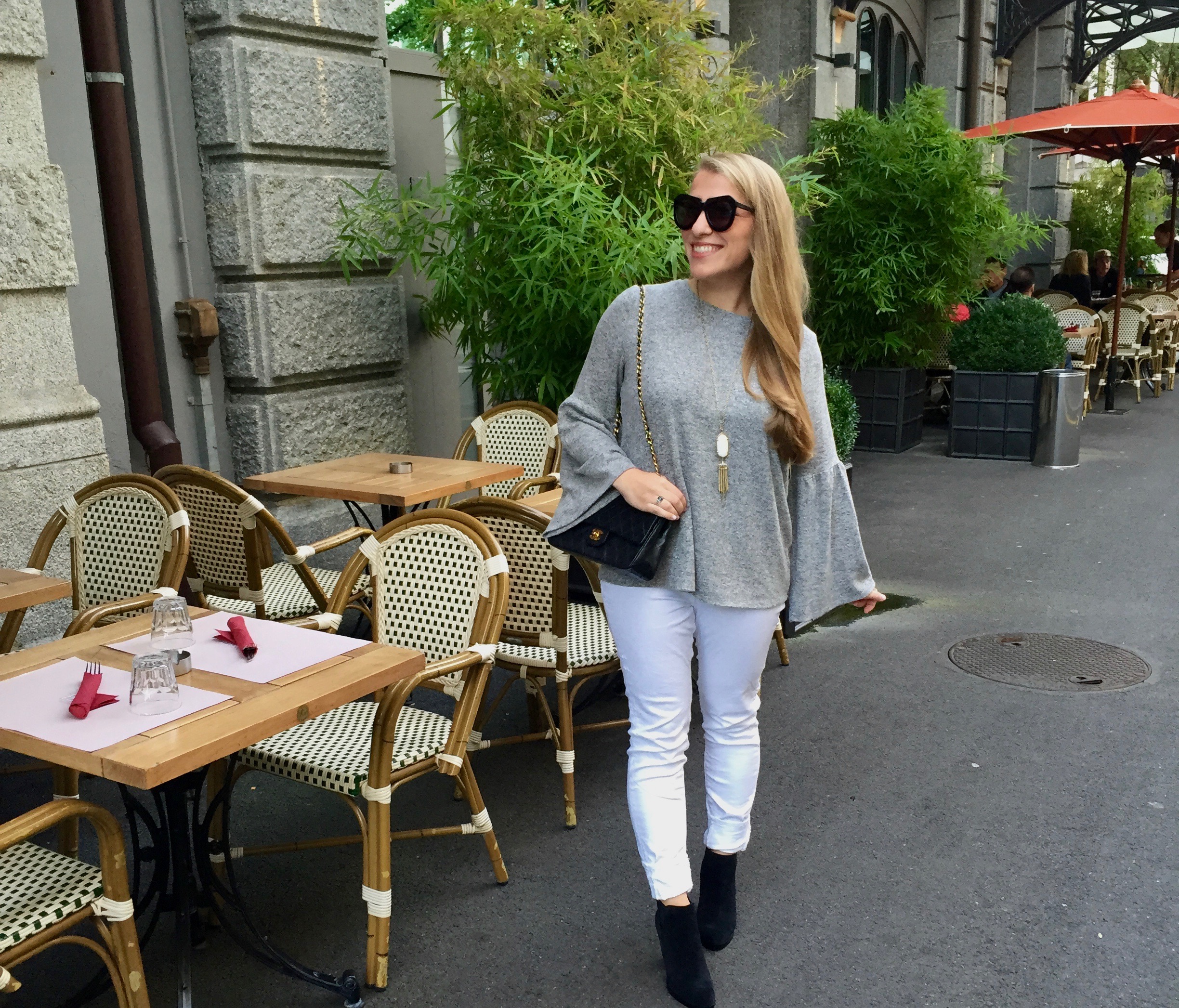 Outfit Details:
Bell Sleeve Sweater  –on sale for $35 and feels like pajamas- snag this while you can!
 White Denim -my favorite pair under $65
Black Booties – Marc Fisher that are 70% off! Only available in a few sizes but they're SO comfy. I love these MF as well that are on sale for $35!
Necklace – such a classic piece
Purse, Chanel- Dupes here and here that I love under $40!
Next up…..I'll be sharing my favorite day of the trip. Stay tuned!!
XOXO