Confession- I'm the type of person who will buy anything and everything in multiples. I go by the theory, when you find something you like, buy it in every color! This could not be more true with this pleated skirt from Jcrew Factory. Embarrassingly enough I own this skirt in a full range of colors/patterns/textures (I'm not even going to mention how many are hanging in my closet…)
For the fall, the tan is by far my favorite and most worn. I love pairing it with a classic button down or flannel, and throwing a vest over top when it's a little chillier. This skirt is also perfect paired with a silk blouse for work – like this Southern Frock ruffled top or a Lilly Pulitzer elsa top. Add some flats and you are good to go! Simple, easy, and put together.
Today I thought I would show ya'll my favorite looks, especially while the weather is still nice! I hope you enjoy…..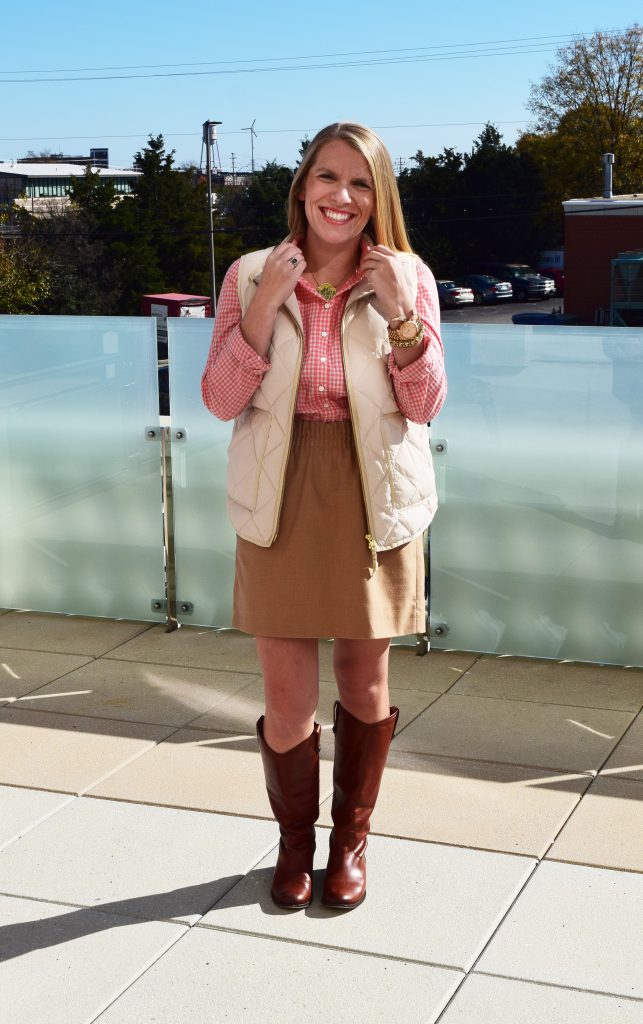 Skirt / Button Down (similar) / Vest / Boots / Watch / Necklace / Bracelet (similar)
Skirt / Blouse / Flats / Watch / Necklace / Bracelet (similar)
Thank you for reading!