Wow, I can't believe its already mid- May! Where has the time gone?
Today I decided I should probably pop in and catch ya'll up on life lately. It sure has been a hectic, but fun last few weeks filled with nonstop travel (which if you follow me on Instagram -kimsyc- you've seen)
I figured it would be easiest to back track through pictures, while sharing some of my favorite purchases for the spring/summer, as well as some of the adventures I've had along the way…..
So sit back, grab a coffee, diet coke, glass of wine or whatever you are into and enjoy! <Also, I've gone ahead and linked my favorite purchases below as well, if you are curious where items are from >
---
Mid- April I made a quick weekend trip up to D.C. to visit my college girlfriends. As always, the weekend went way too quick, but was such a good time. The weather couldn't have been more perfect for brunching on the Georgetown waterfront (highly recommend if you're visiting) and watching the sunset in downtown D.C. from the W hotel. I already can't wait to go back, I miss having them close by…..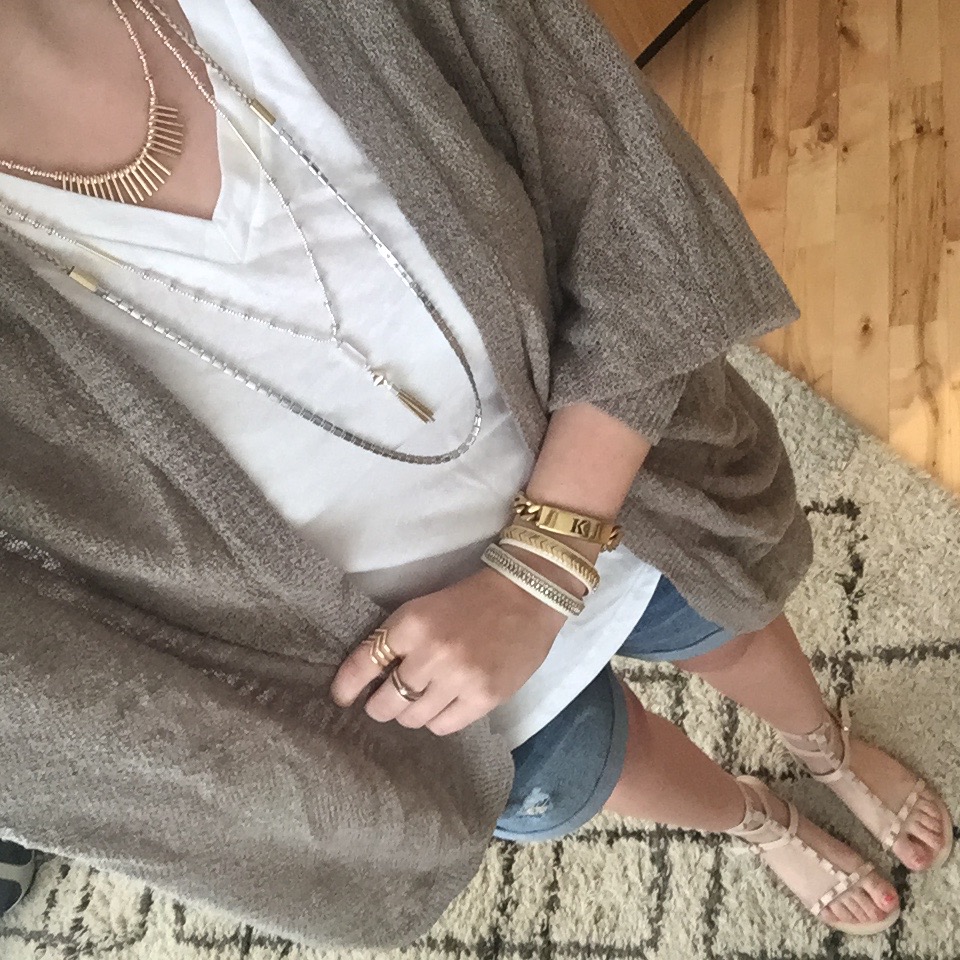 Shorts / White Tee / Sandals / Necklace / Cardigan (old, similar for $15!)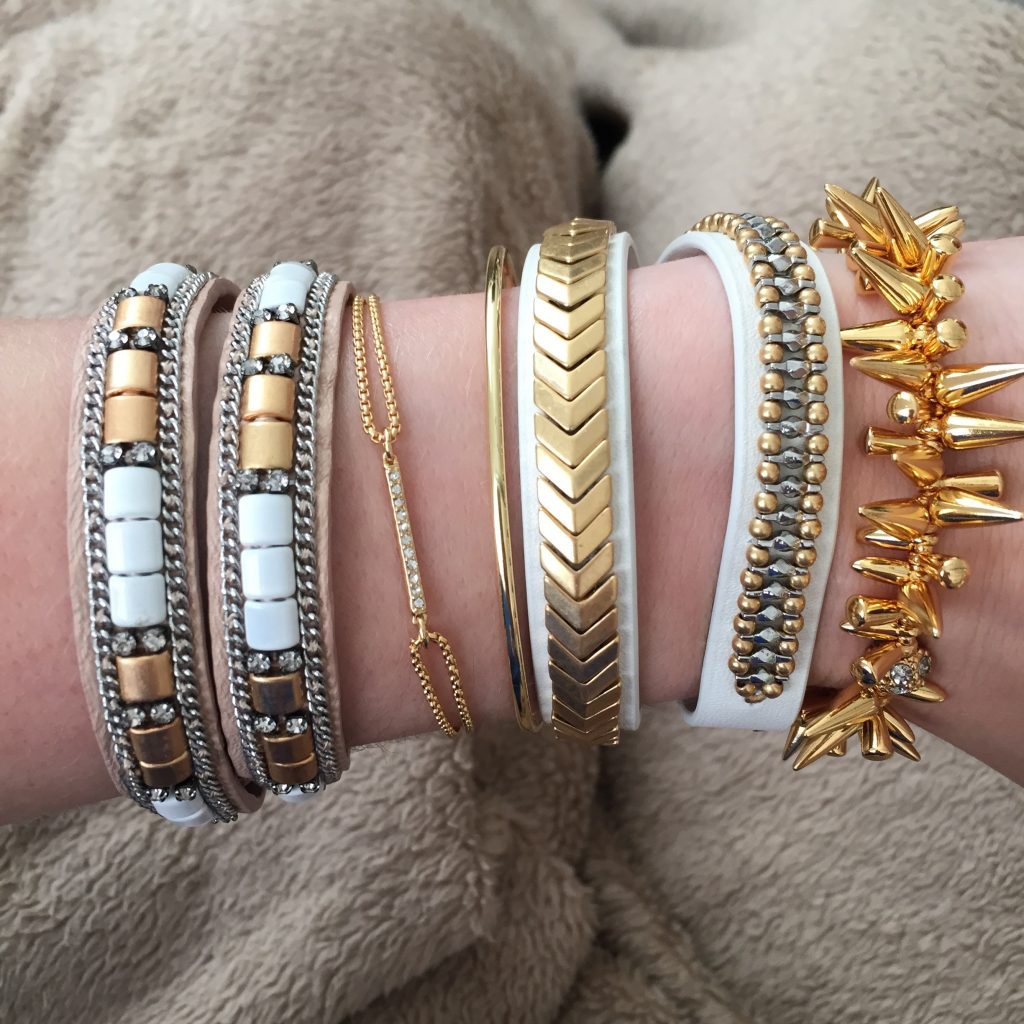 Bracelet 1 / 2  / 3 / 4 (PS – I became a Stella & Dot stylist as well, but that's a topic for another day..)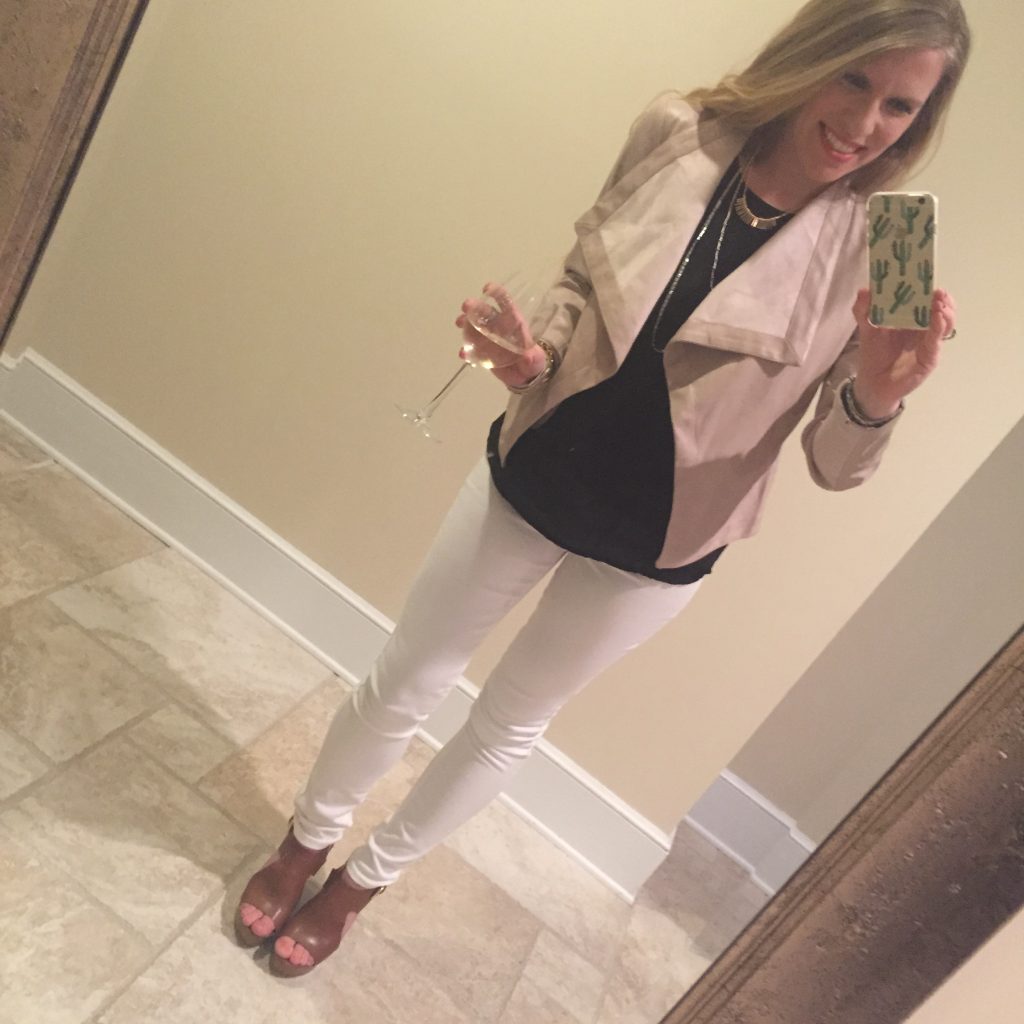 Jacket (on sale for 30% off!) / White Denim  /  Wedges  / Necklace / Phone Case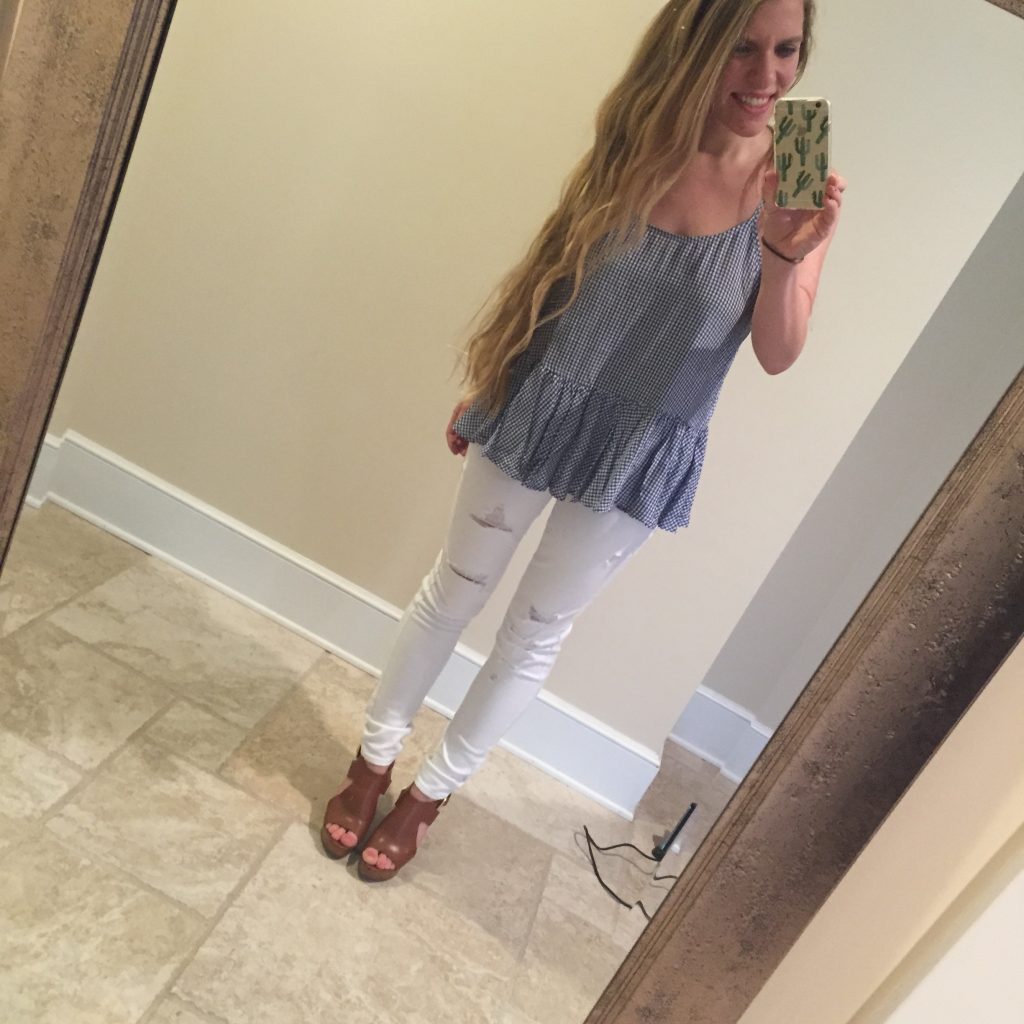 Peplum Tank (on sale for $13!) / Ripped Demin (my favorite pair this spring) / Wedges (definitely worth the investment)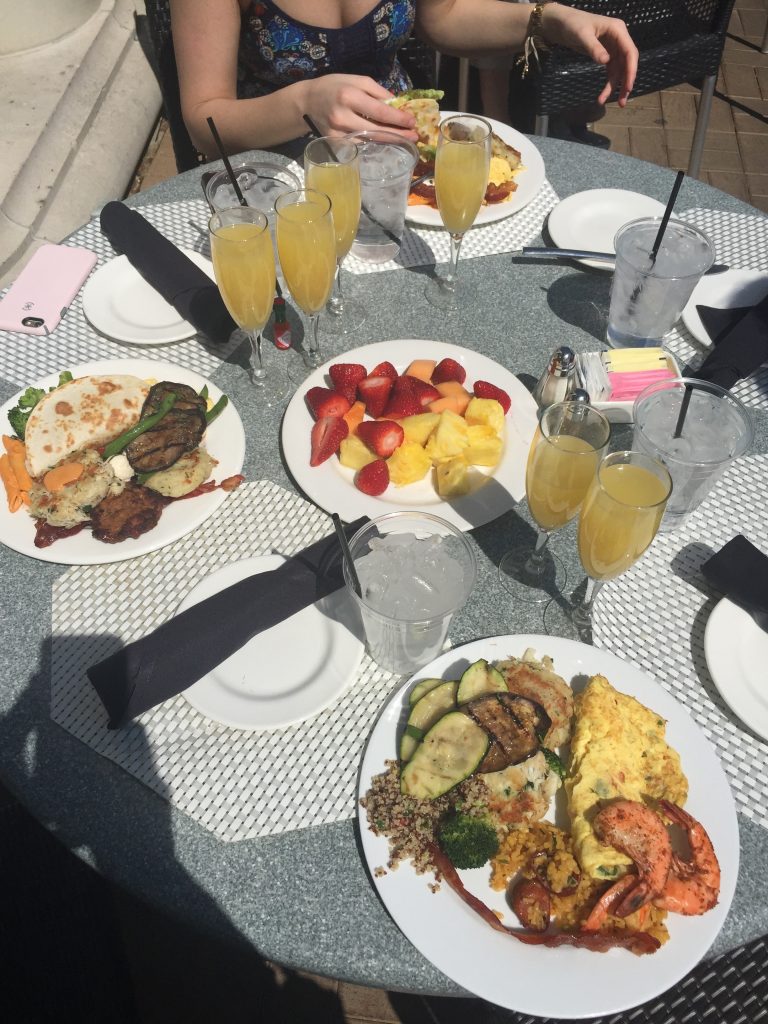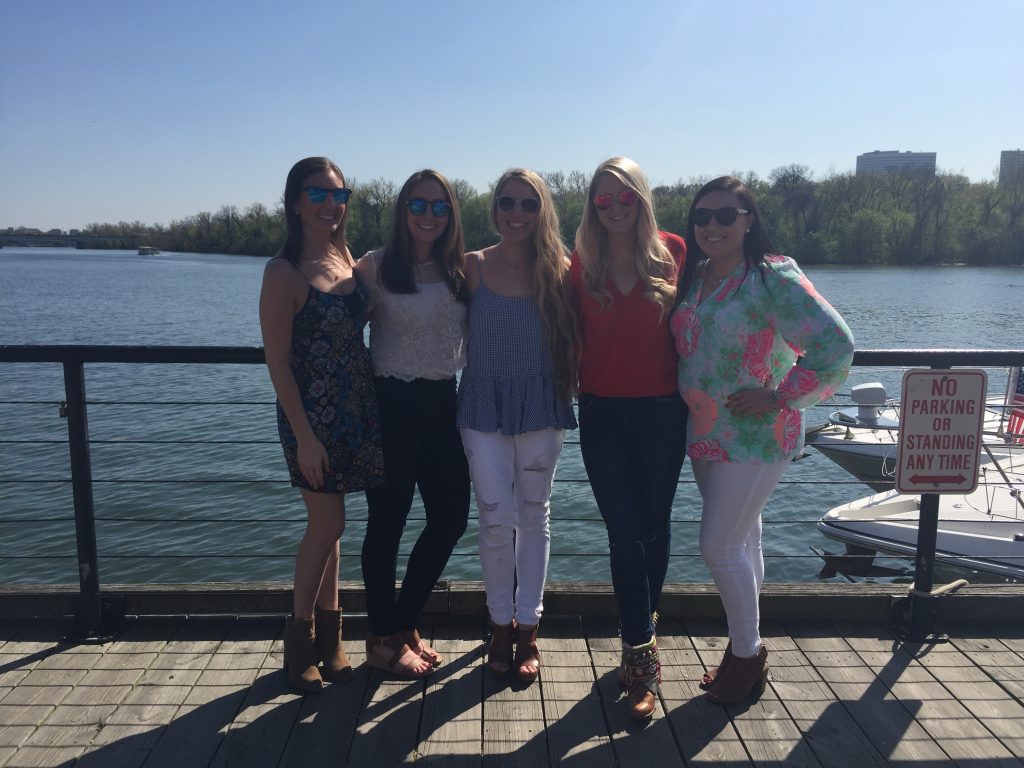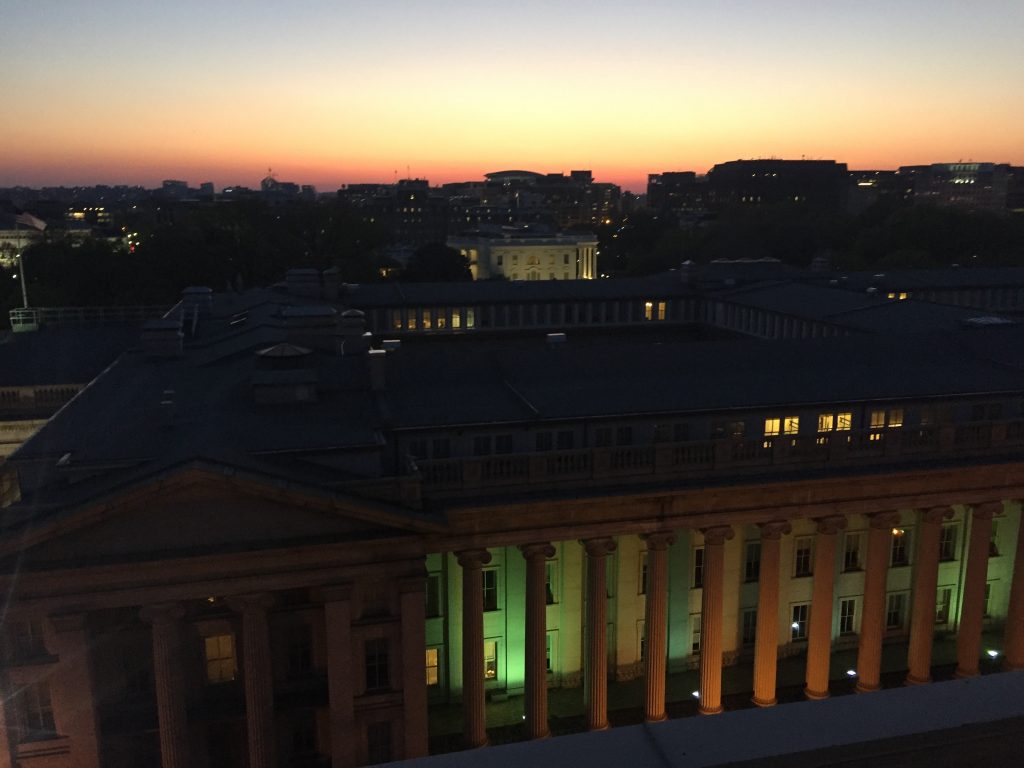 After a fun-filled weekend, it was back to the work grind for a few days before packing our things and heading to Philly to visit Myles' family. While in Philly we ate SO much delicious food (including Tacconelli's- my favorite pizza ever- if you are in Philly it's a MUST), explored downtown and had drinks on Moshulu (highly recommend, it's such a cool spot on the river), saw gorgeous tulips at the height of their bloom, and just enjoyed time spent with family……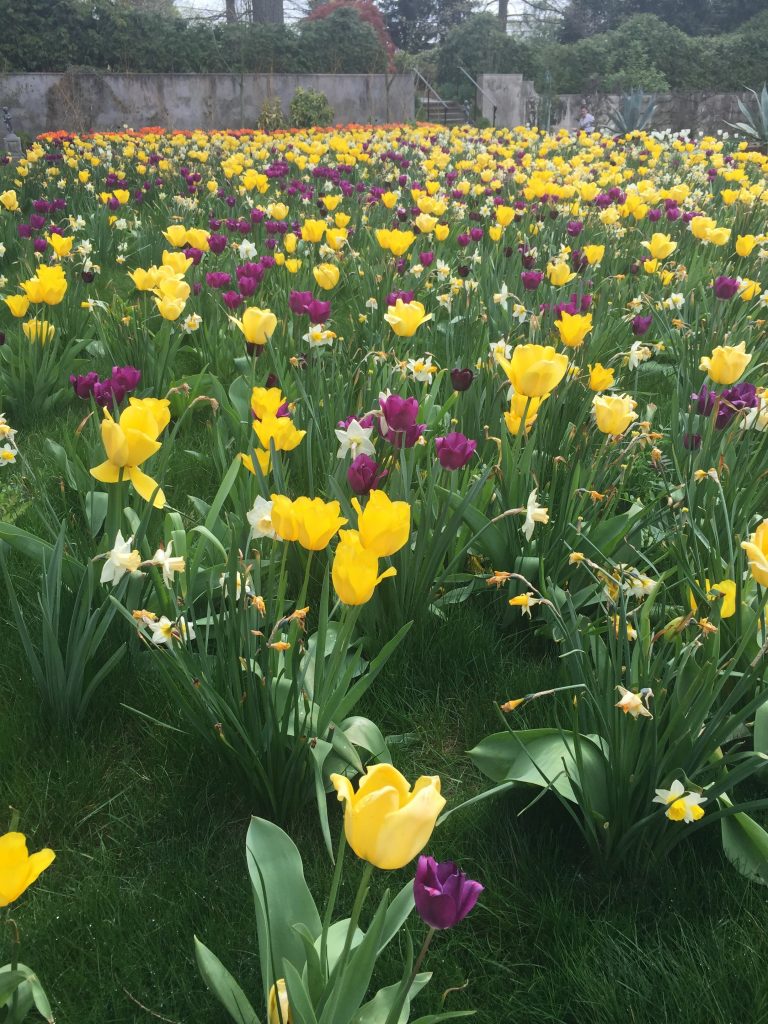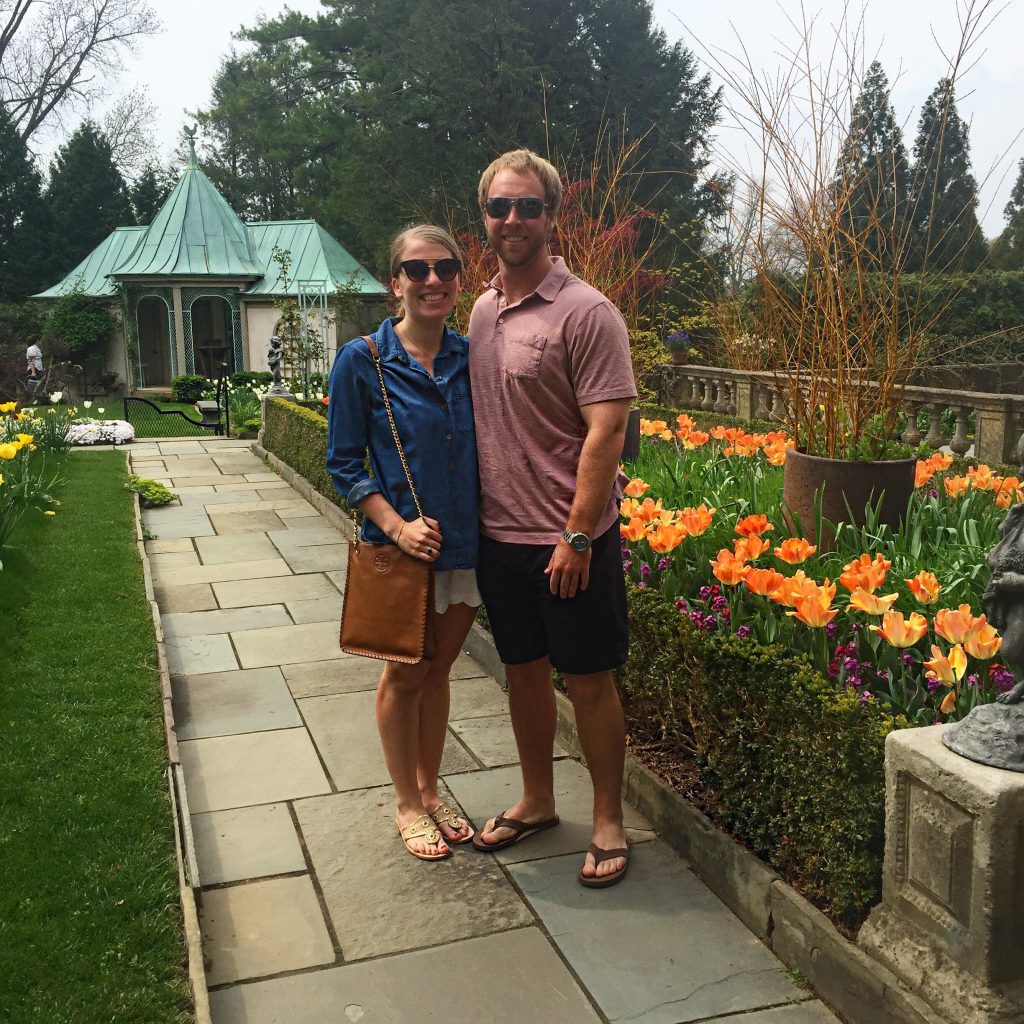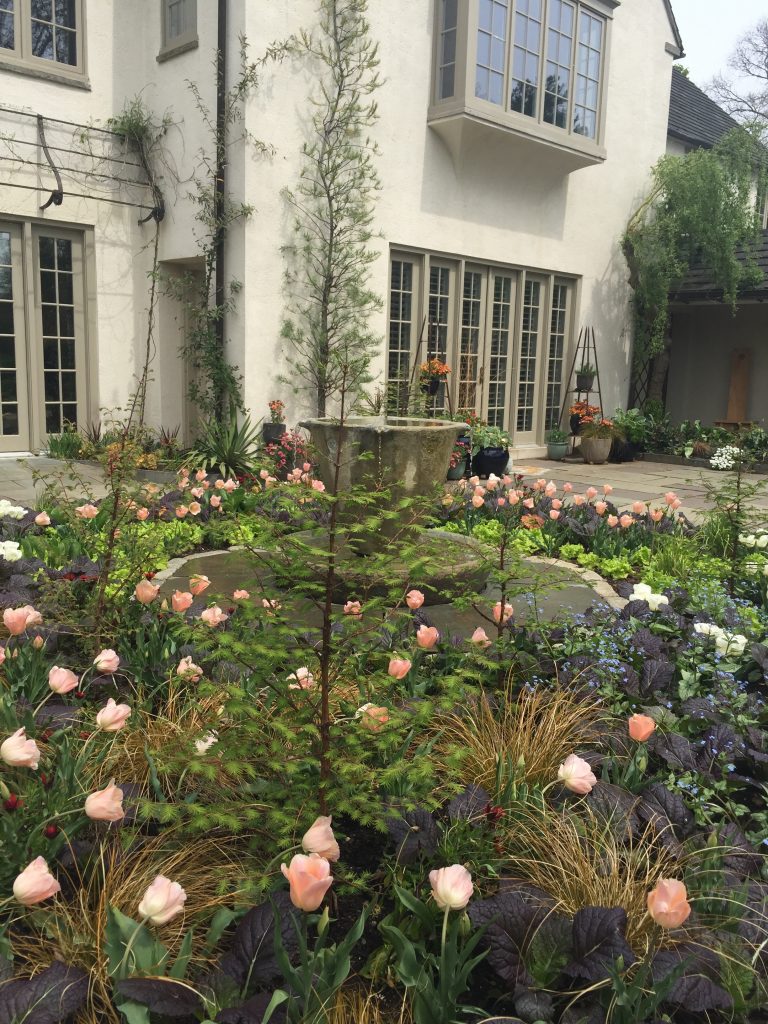 Chambray Top / White Denim / Bar Necklace (my favorite necklace right now- it's only $59 and if you order you will receive $25 in Dot Dollars too!) / Sandals (TJ Maxx, but similar here for under $35)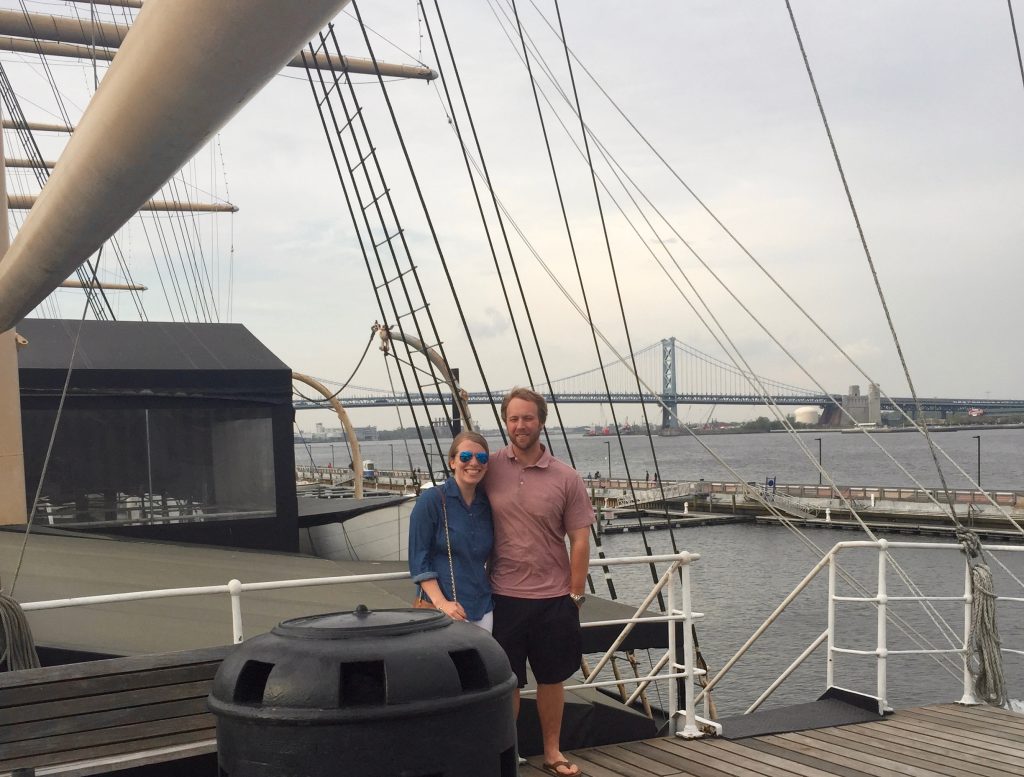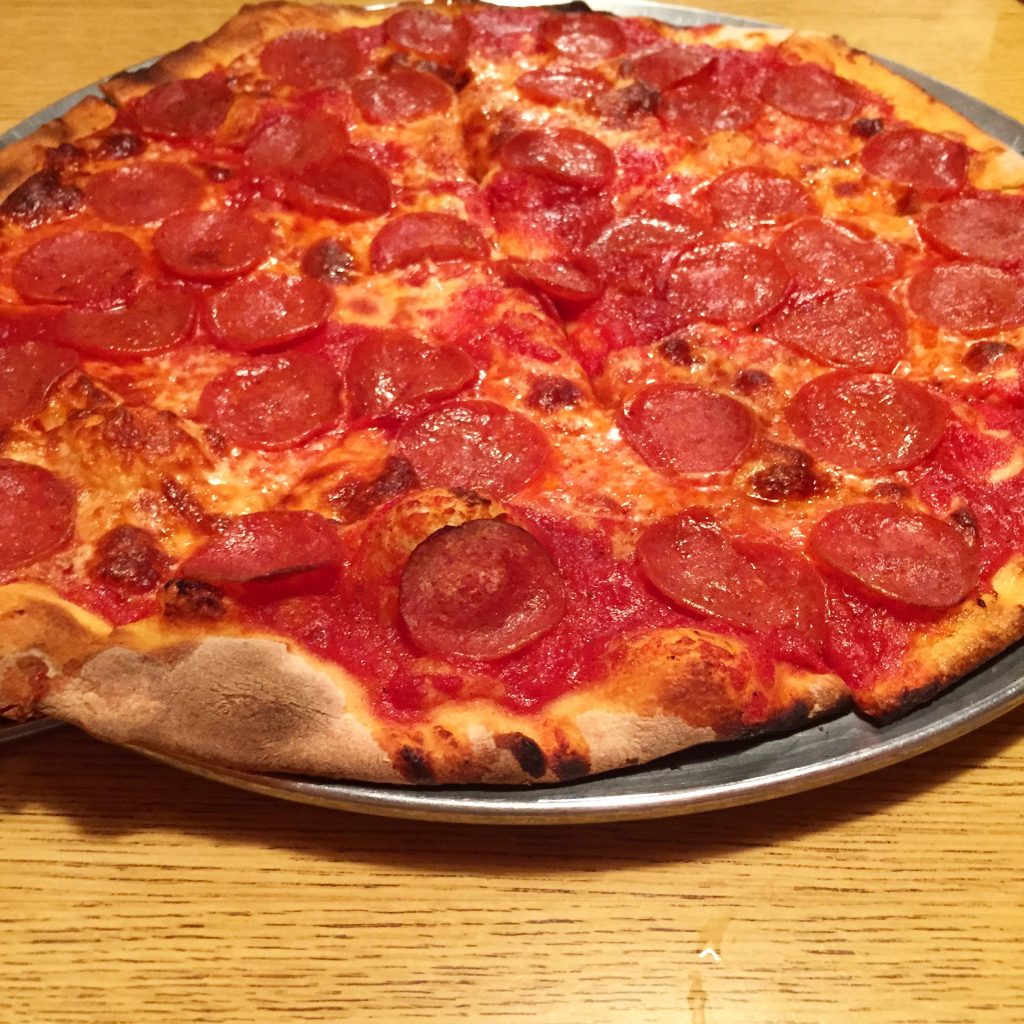 What dreams are made of…hahah….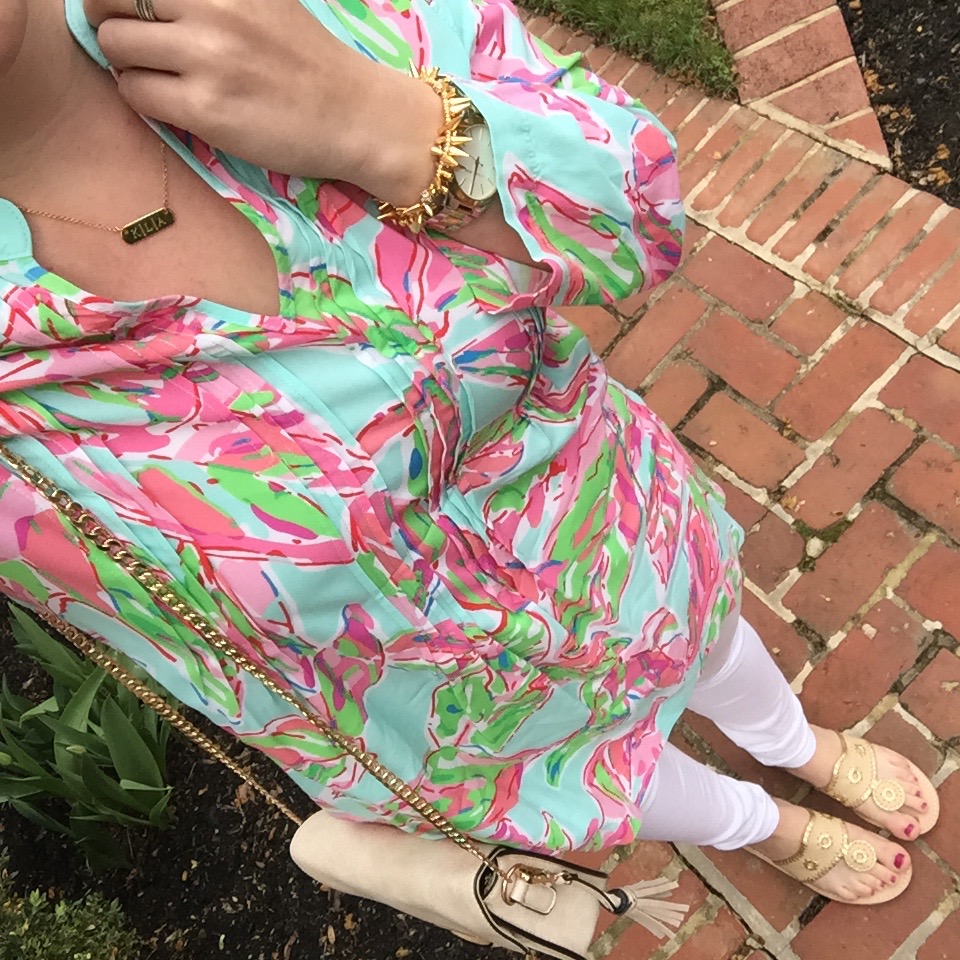 Lilly Pulitzer Tunic (old, but I adore this print here) / White Denim (on repeat…) / Jacks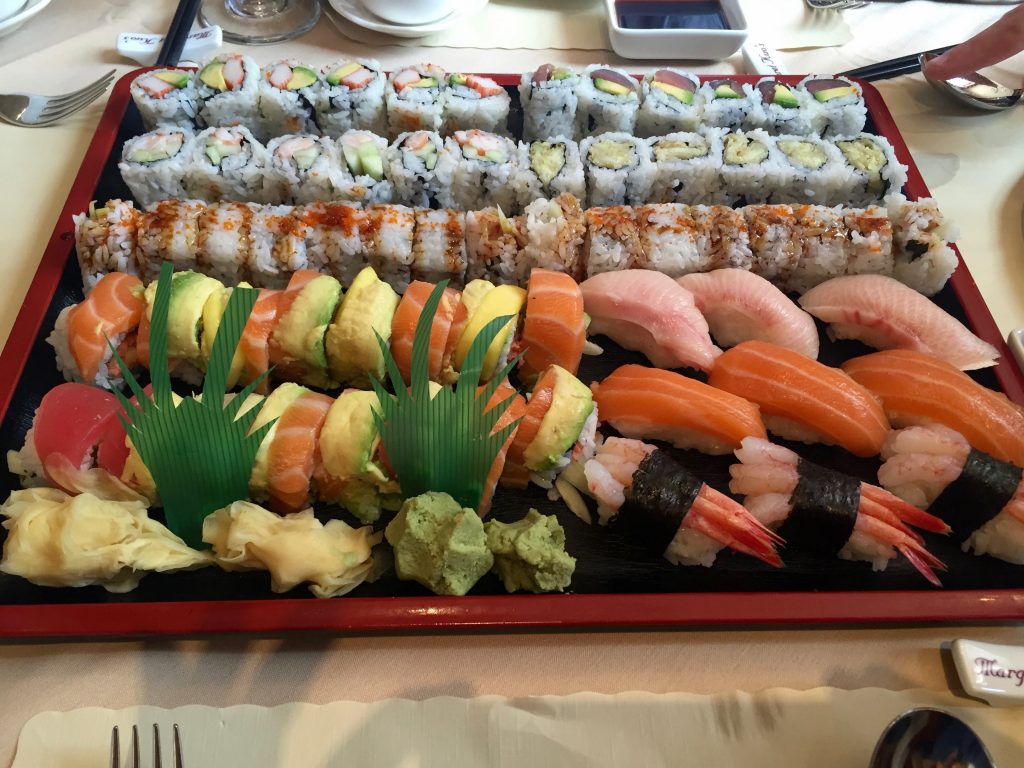 In early May I hosted my first Stella and Dot trunk show. It was so much fun having friends over and looking at pretty jewelry  – it was also an excuse to do some much needed spring cleaning in our apartment. I'm definitely looking forward to entertaining more this summer (especially once the pool officially opens for Memorial Day!)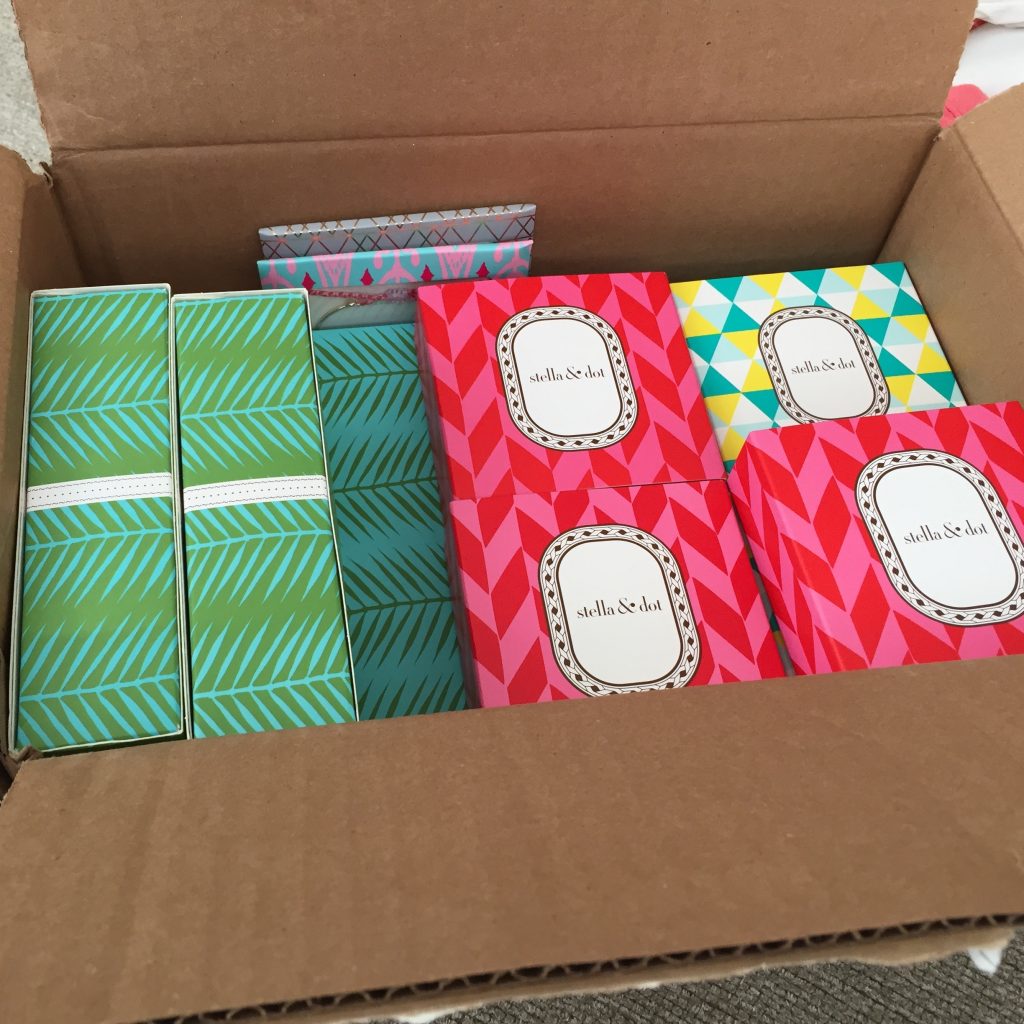 ** The best delivery!!**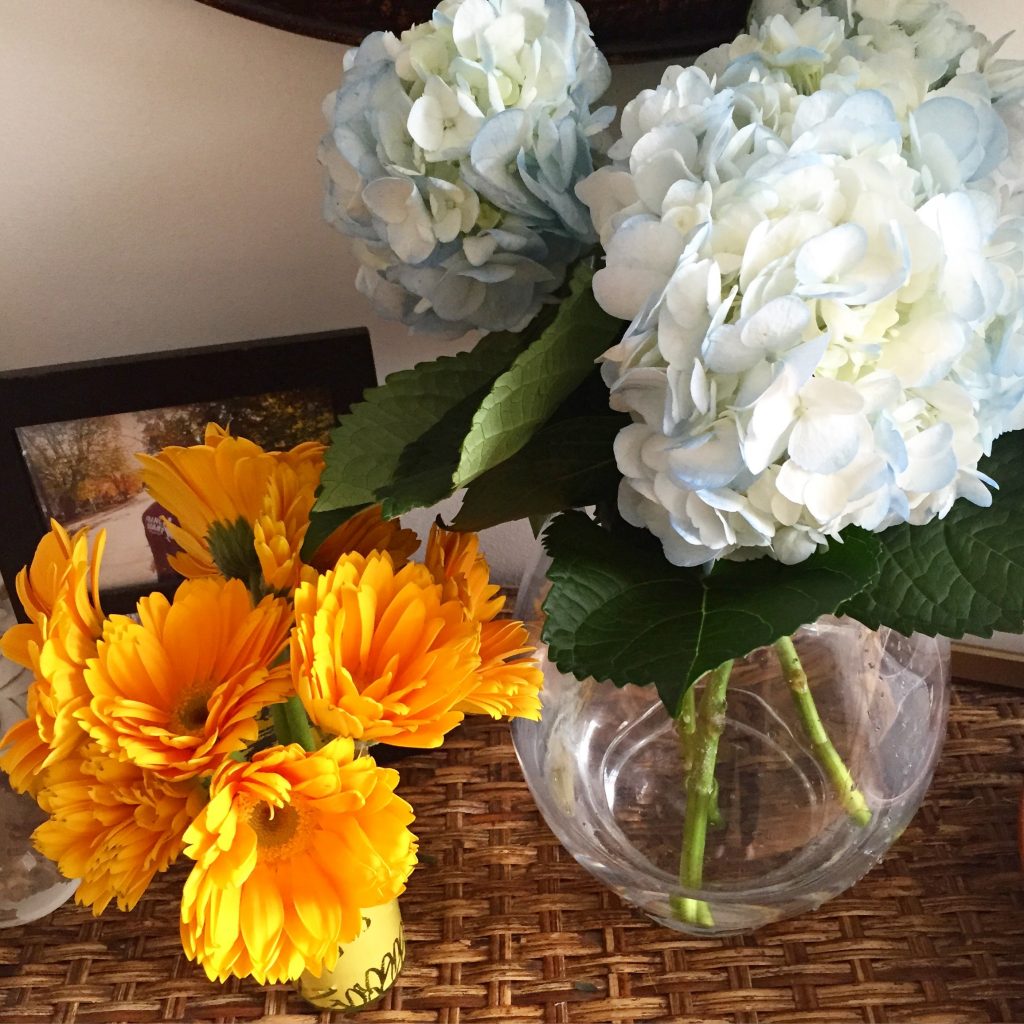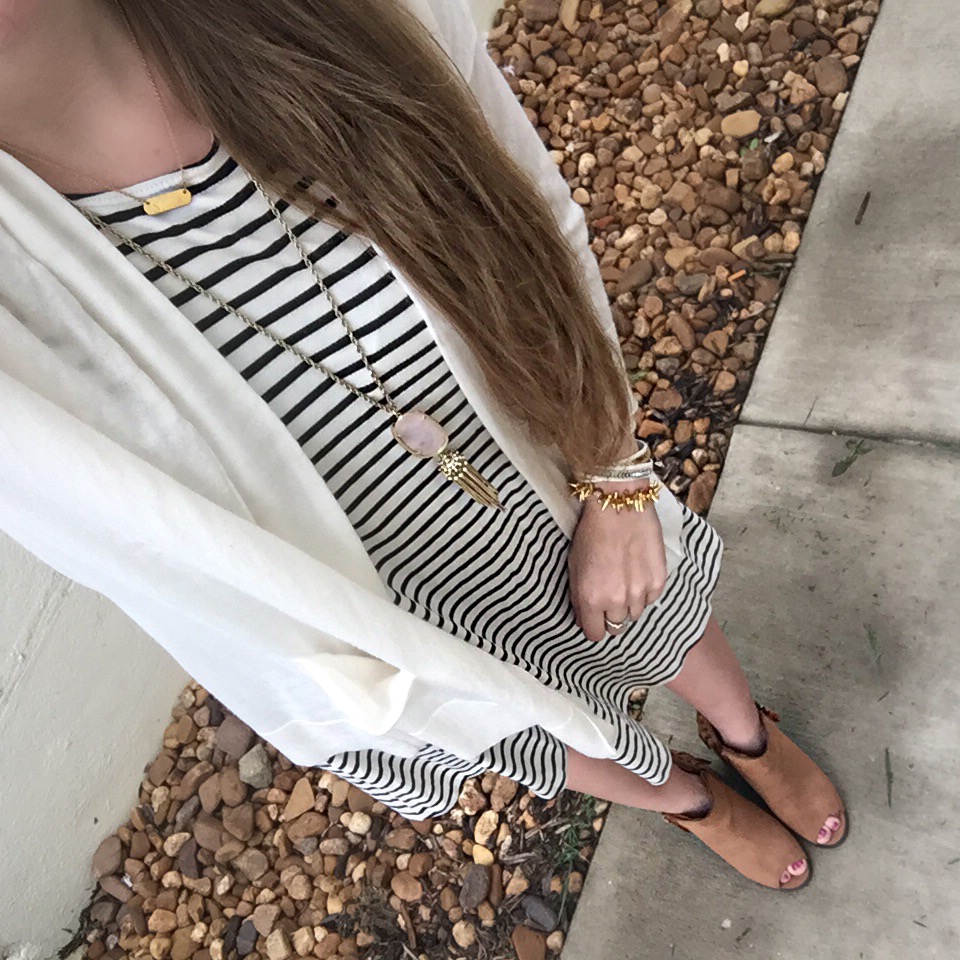 OOTD – Swing dress (such a closet staple and under $35) / Cardigan (old, similar on sale for $17) / Bar Necklace / Bracelet 1 and 2
A few days after my trunk show, Myles and I took a day trip up to Charlottesville to see Dave Matthews in concert. This trip has become somewhat of an annual tradition that I've grown to love – DMB is by far my favorite (his music always reminds me of roadtrips with my mom <3 )  We had some time to kill before the concert, so we stopped at a few breweries and just enjoyed the gorgeous weather…..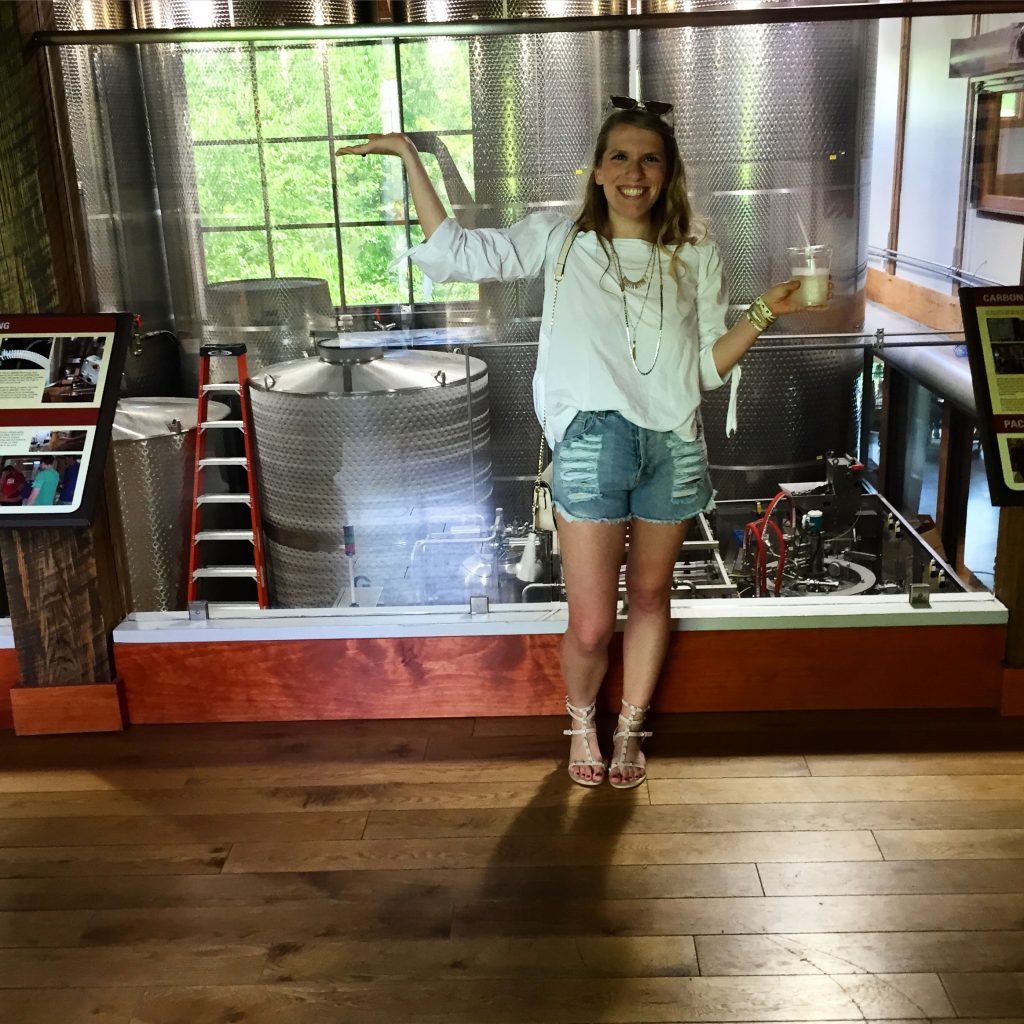 Jean shorts (under $31!) /  White top (similar) / Sandals /  Necklace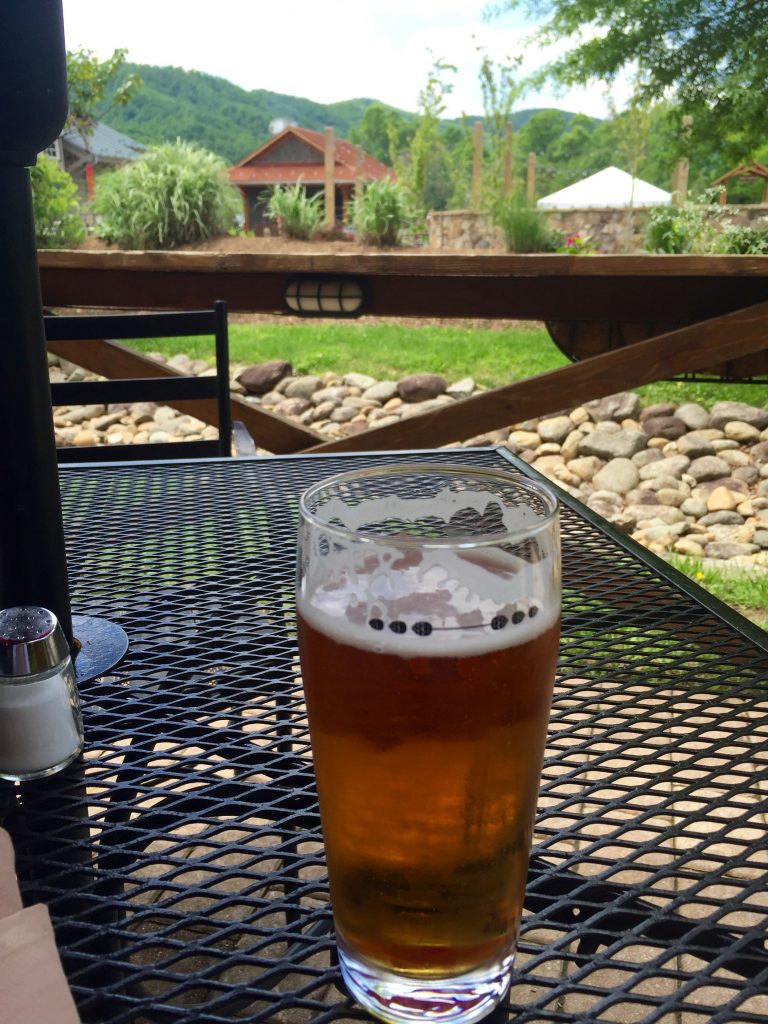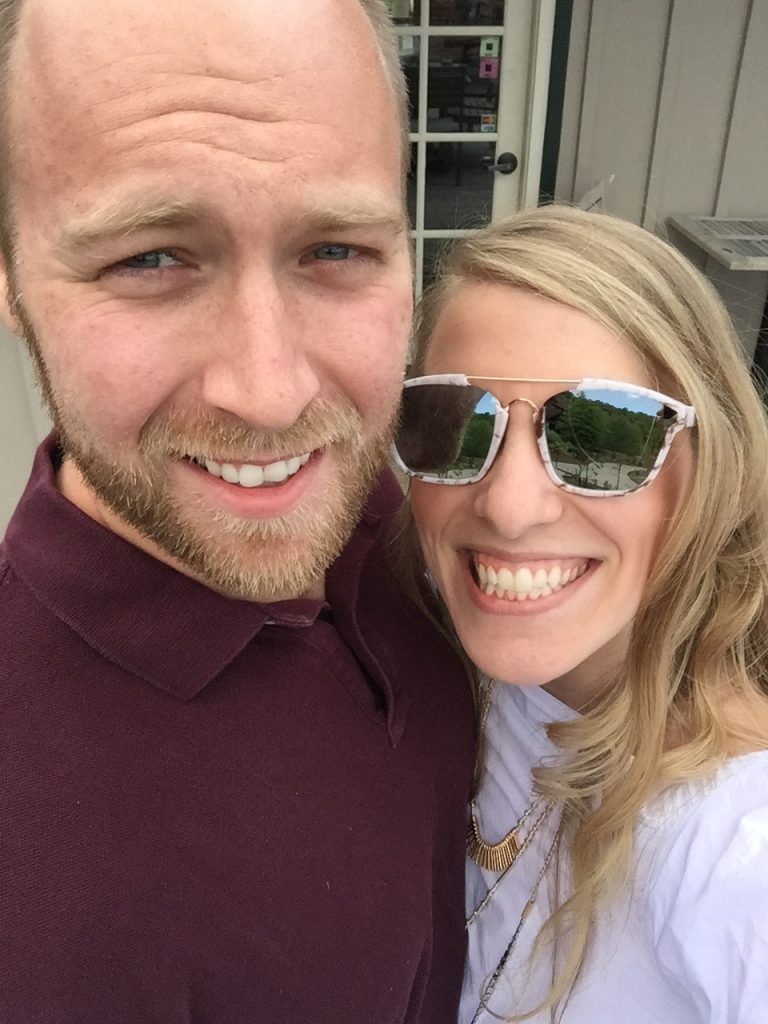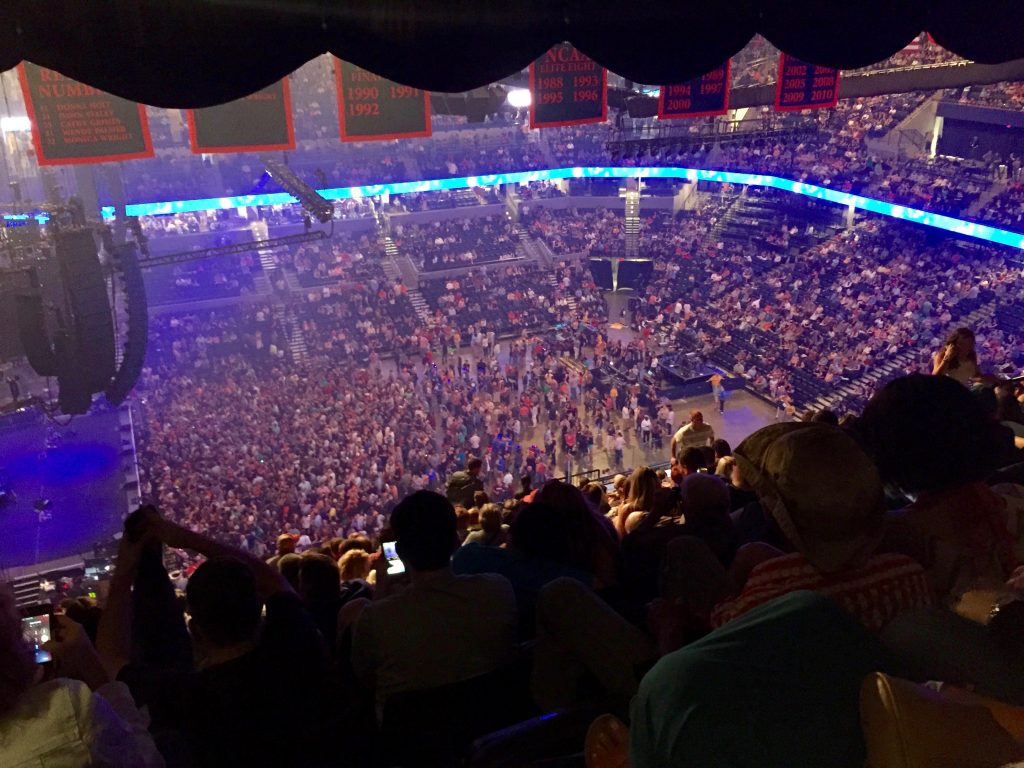 <33333
And if that wasn't enough travel, Myles and I also just got back from a trip to Florida. I think it's safe to say we will be going back soon 😉 Since this post is getting a tad long, I'm going to do a separate recap on that trip as well as my birthday weekend – I still can't believe I'm 27…..
Anyways, as always thank you for reading. I hope everyone has a great weekend! Stay tuned for an outfit post coming in the next few days as well… (time to dust off that camera)
XOXO,