Another Wednesday is here friends, and that means a 'work style' post (be sure to check out #1 and #2 here). Today's look is all about making a statement, when traditional business casual can be sort of blahhh. Now don't get me wrong, I love a good pair of classic black bottoms with a nice blouse or cardigan (on occasion…), but sometimes you have to mix it up a little bit to have some fun.
Enter- THESE gorgeous leopard pumps.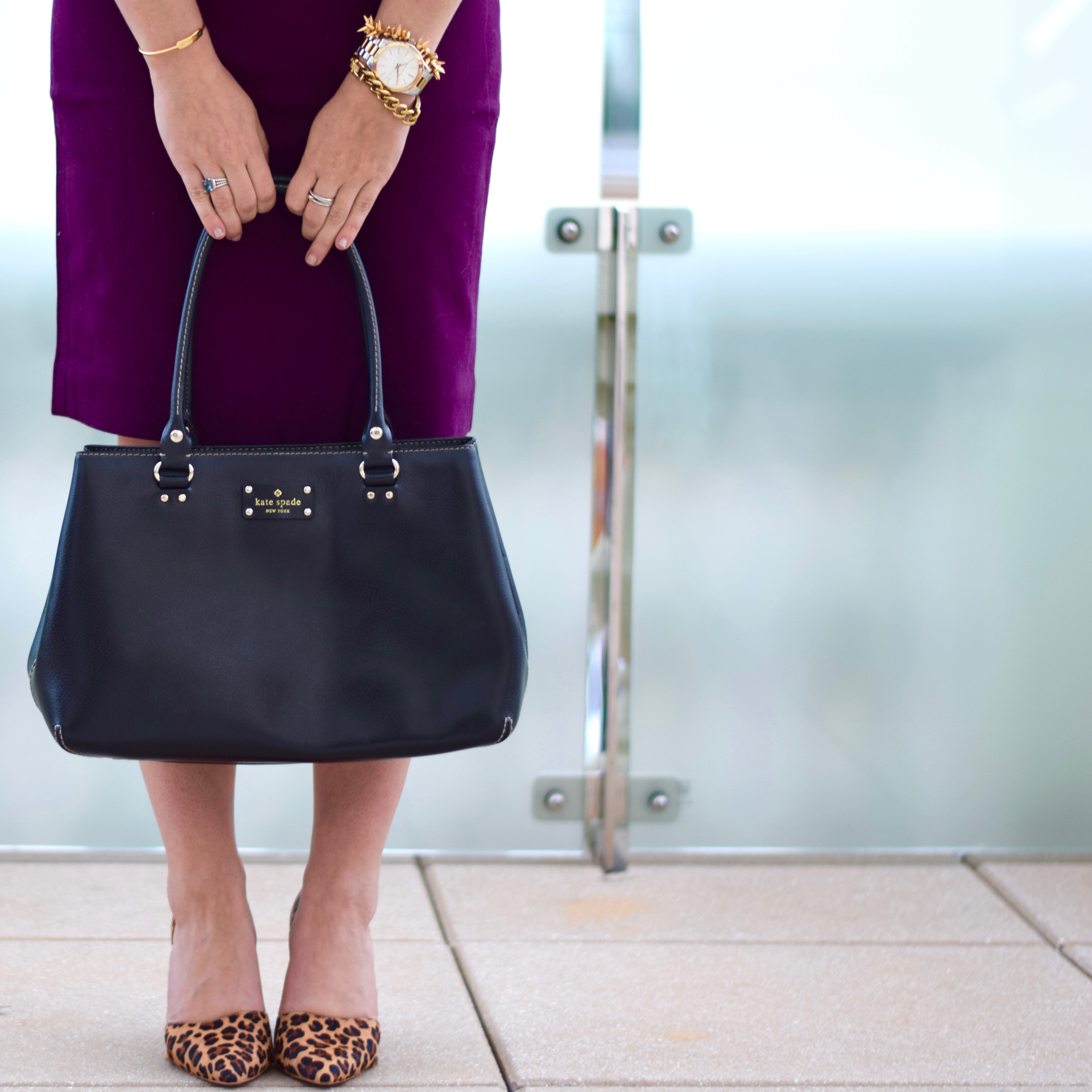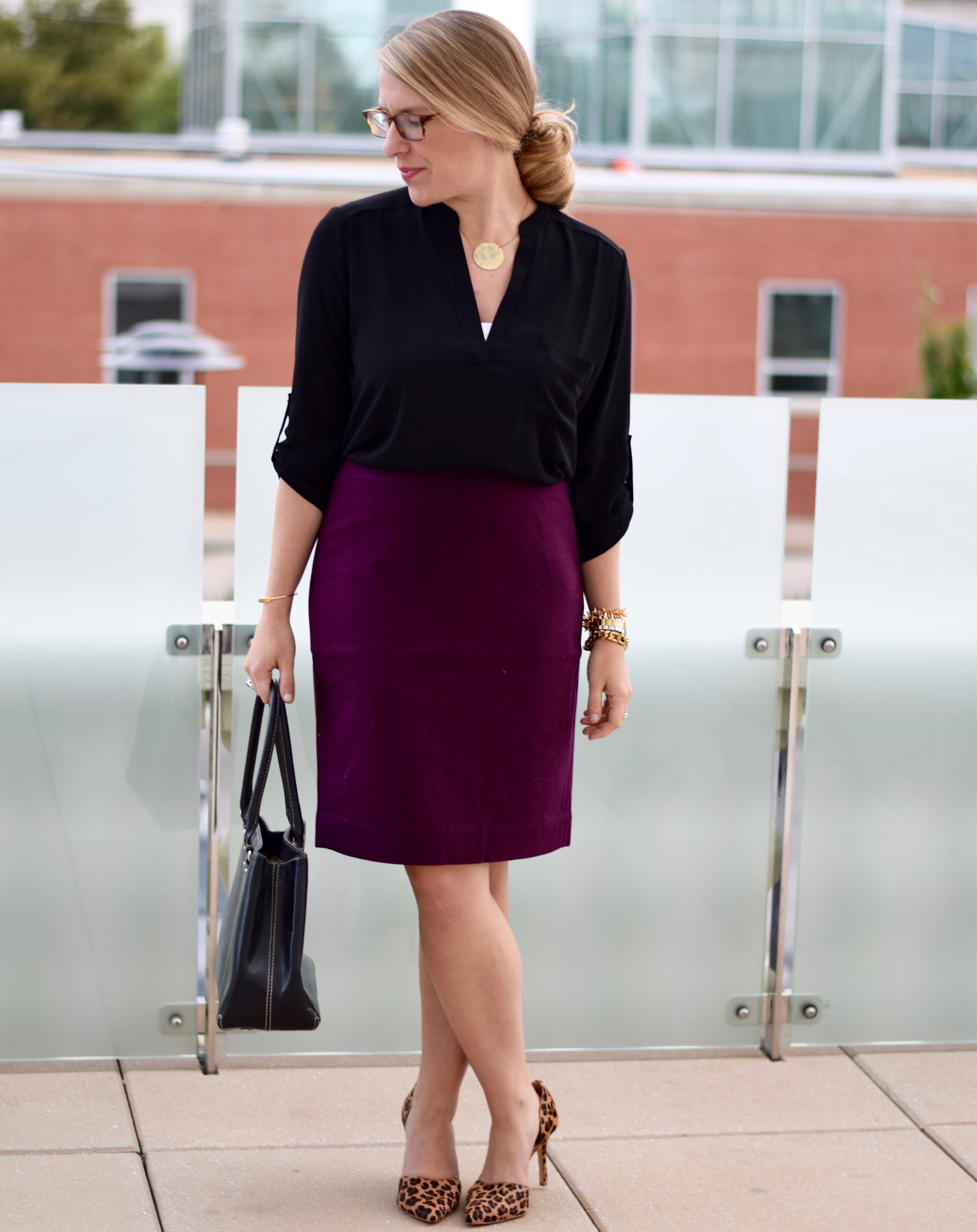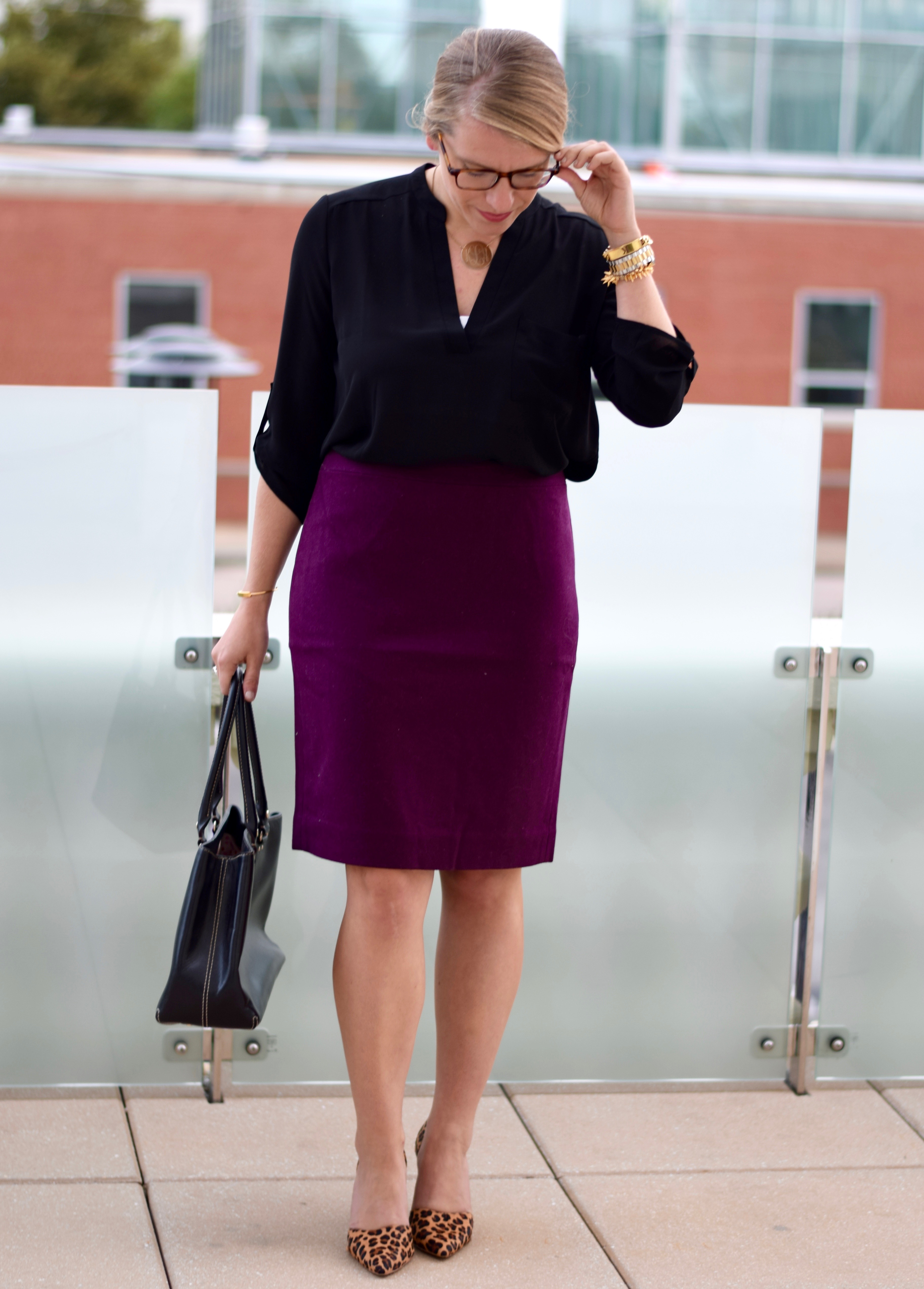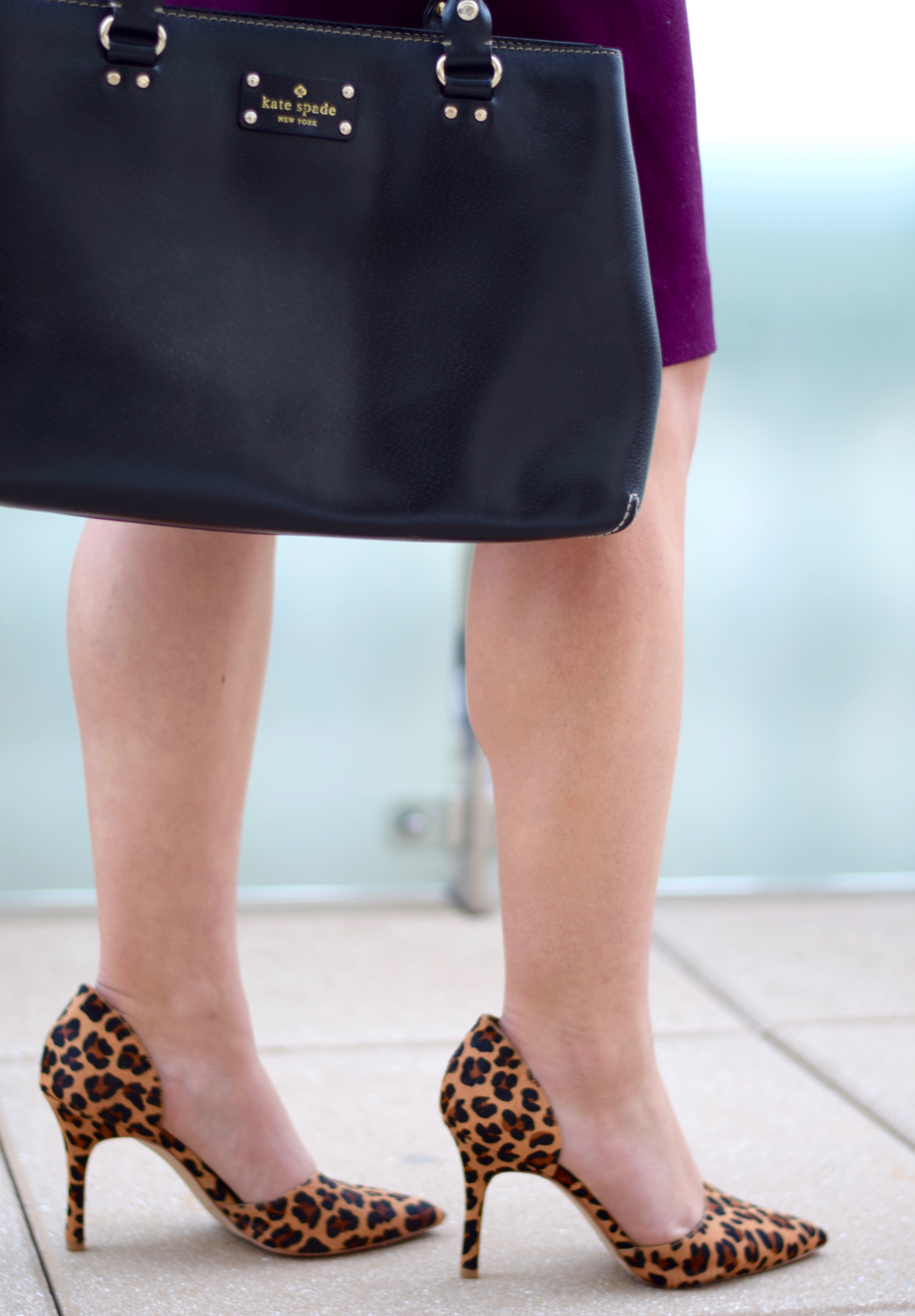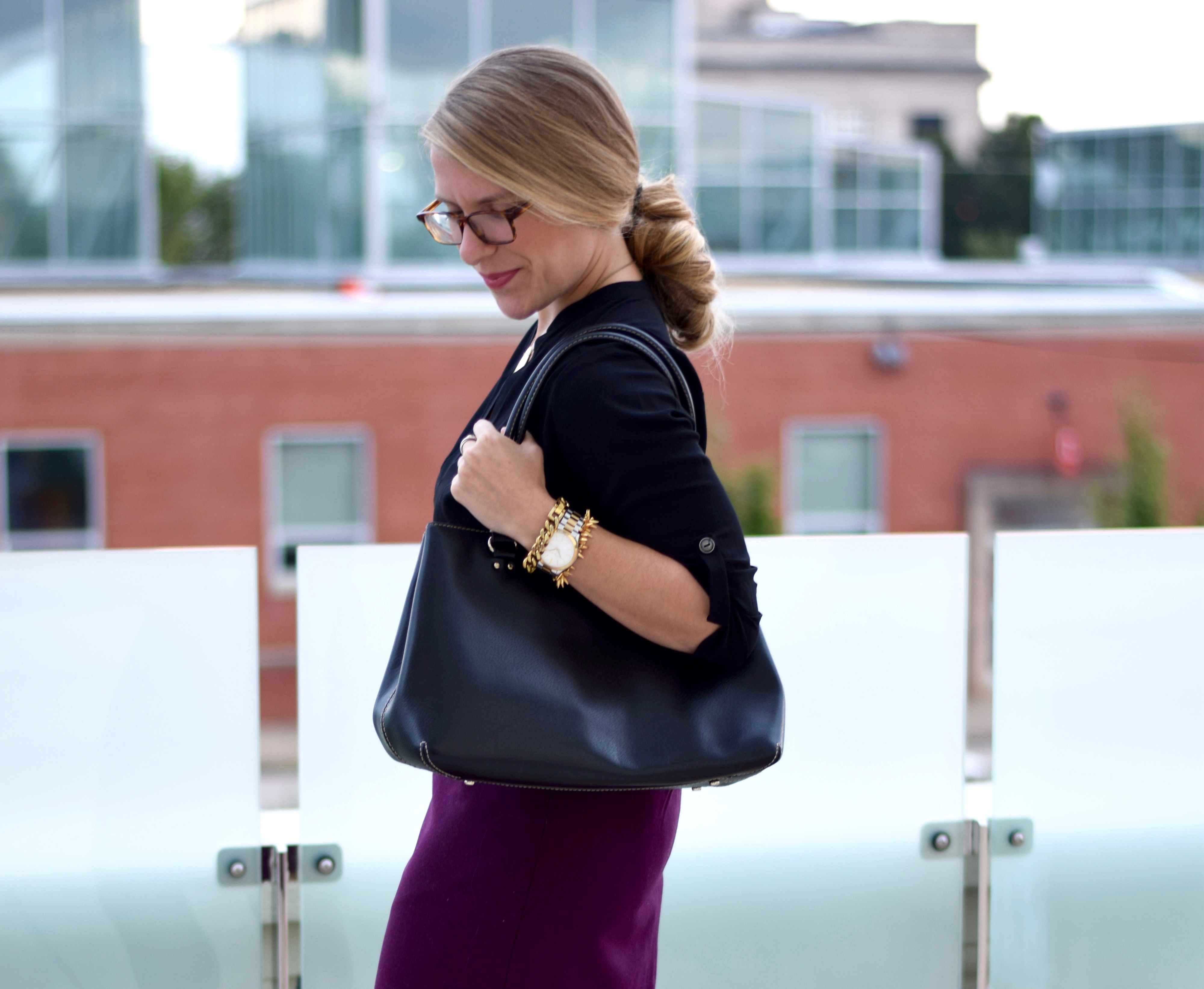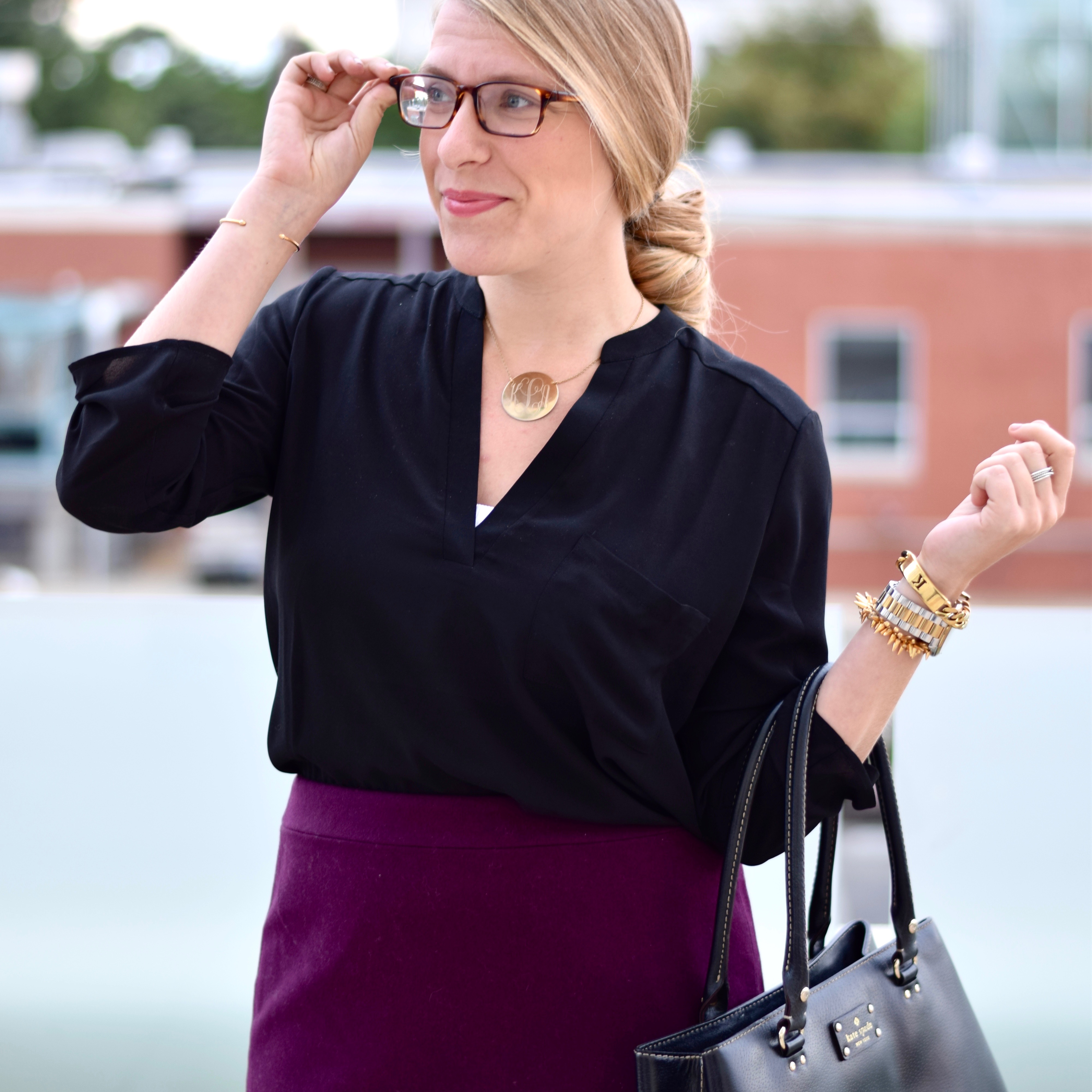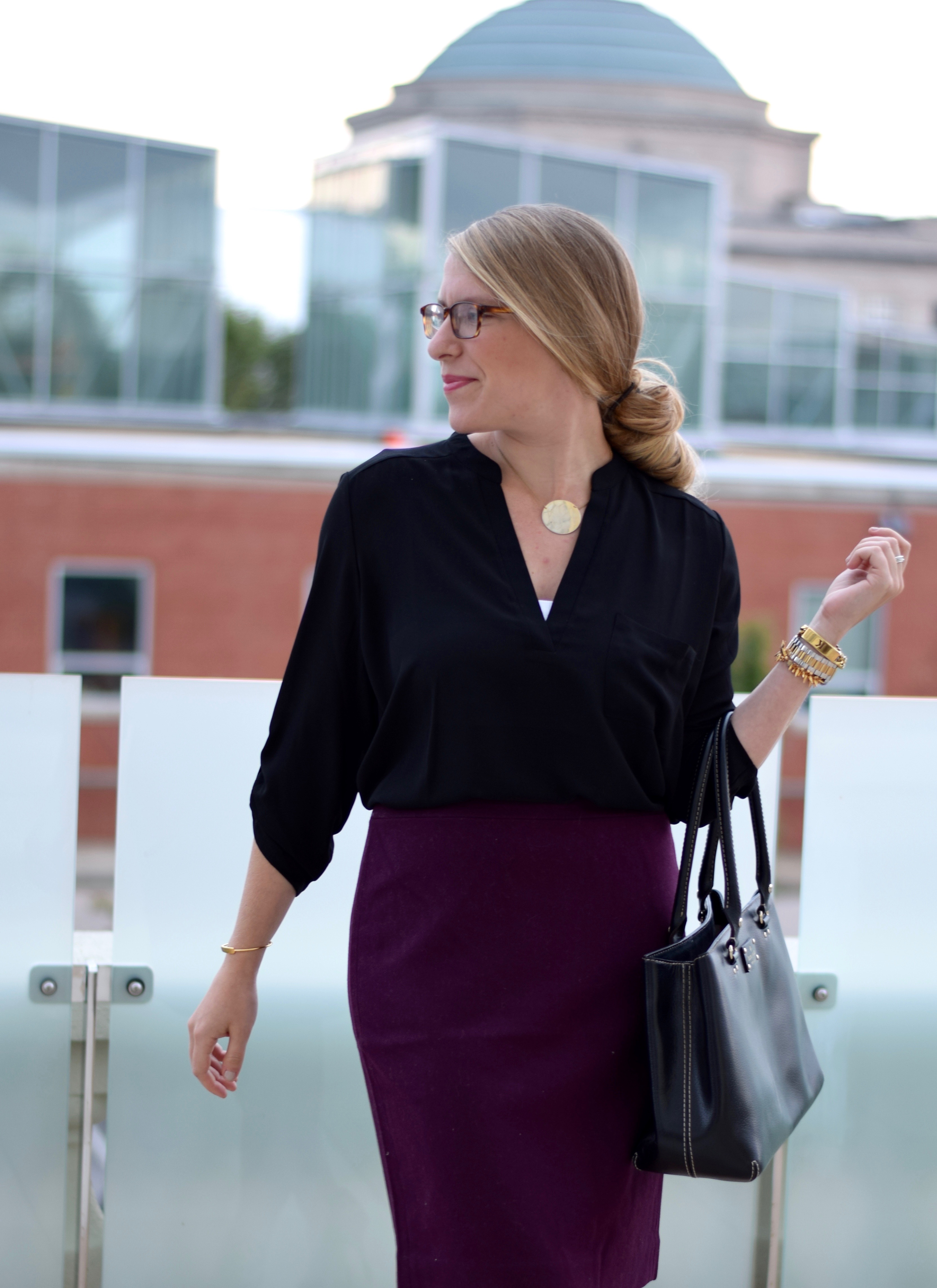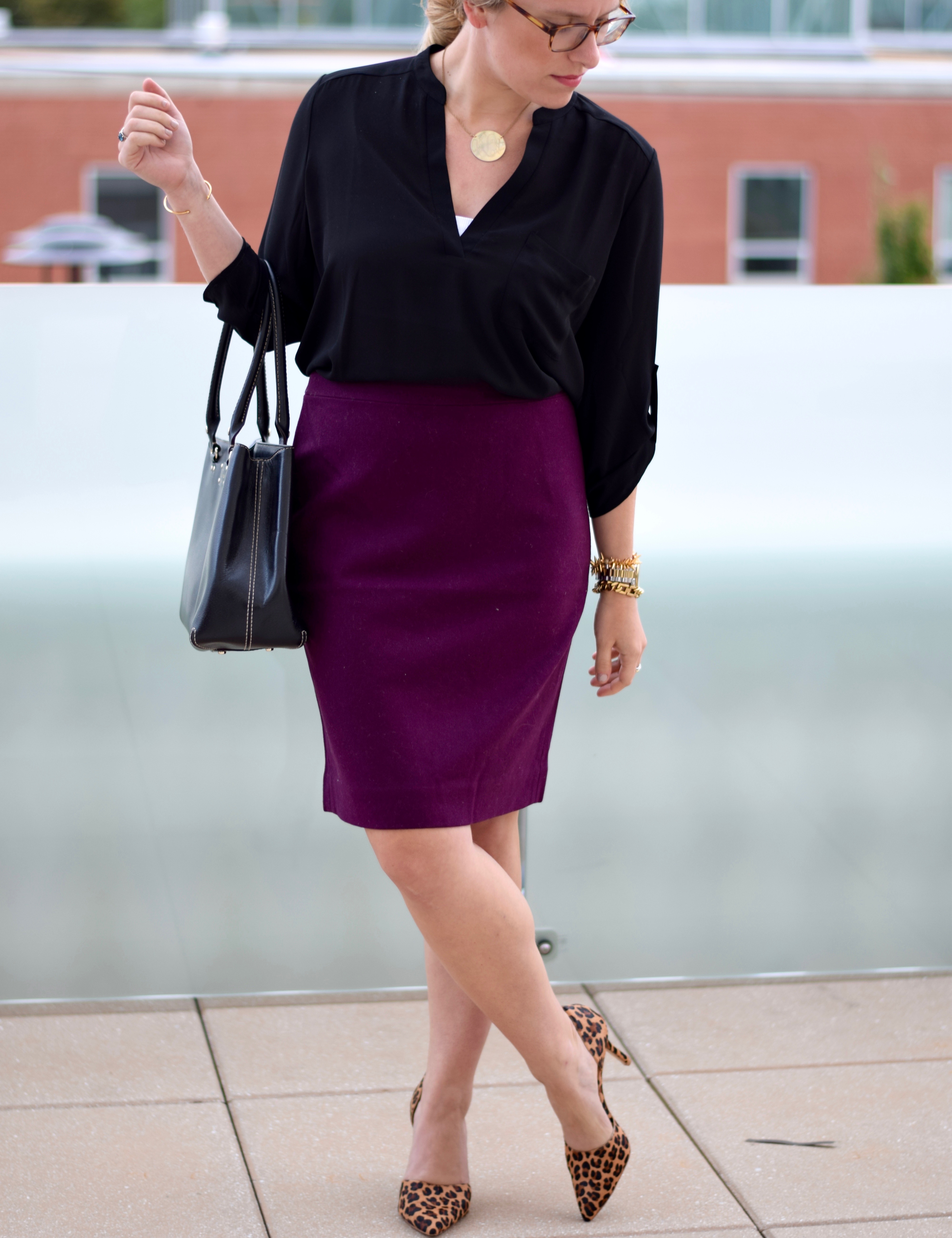 Outfit Details:
Leopard Pumps (obsessed is an understatement) / Wool Pencil Skirt (comes in so many great colors, fits true to size) / The Perfect Tunic (only $28!) / Black Purse (old, similar and it can be monogrammed!)
Leopard is practically a neutral in my eyes for fall/winter, and these Jcrew Factory pumps are pretty much perfection. They immediately take a more conservative look and elevate it just a tad with some spunk! Oh and by the way, my pumps arrived on Saturday, and I've already worn them once (whoops!) After a days wear, I can tell you that these are great quality for the price and pretty comfortable (this is coming from a girl who rarely wears pumps these days, and my feet were happy!)
I recommend pairing these pumps with a colored skirt (like this burgundy one above) or colored pants. Keep the top simple and you'll easily have yourself a put together, chic look that will help you stand out among your coworkers (in a good way of course 😉 ).
Now tell me, how many other leopard obsessed ladies are out there? Are you a 'pump' or 'flats' type of girl when it comes to work attire? (I definitely go through phases!)

XOXO,