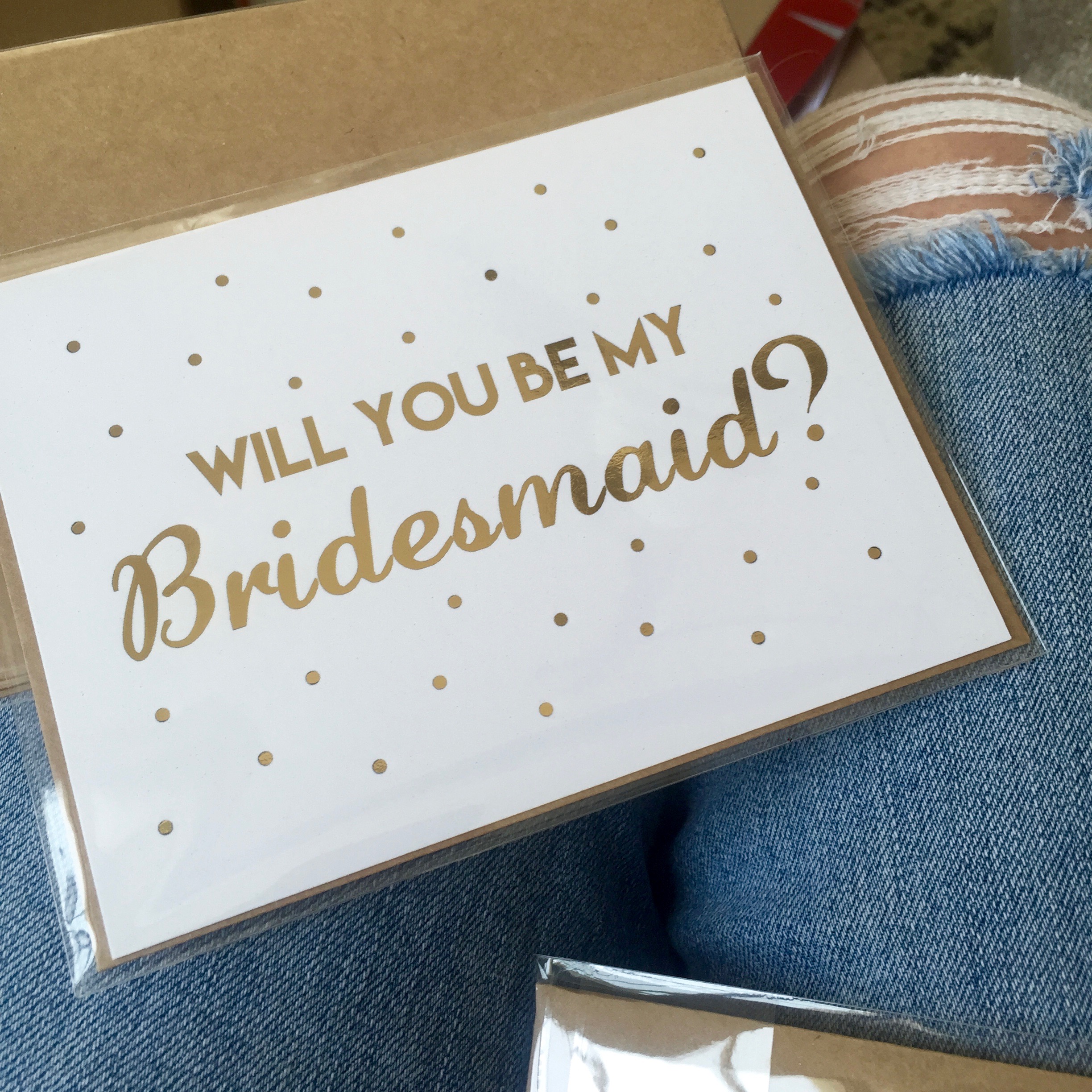 It's been far too long since I've written a wedding post, and I've been meaning to update ya'll on what's been going on behind the scenes. So today I thought I'd talk about a fun little project that I did for my bridesmaids with the help of my mom. Also it's officially SEVEN months until the big day! WOAH!
With social media and the expectation that everything wedding related appear picture perfect, it can be somewhat overwhelming when it comes to something so simple as asking your bridesmaids to be a part of your big day! Now I will be the first to say, that it really isn't necessary to 'propose' to your bridesmaids. Simply asking is perfectly fine! But I really wanted to try my hand at crafting something fun for my girls just to show them how excited I was to have them stand by my side <3
With that said, I came across this picture that served as my inspiration for the boxes. While fairly simple, it was exactly what I was looking for. I didn't follow the directions 100% since I wanted to make this my own, but you'll see below….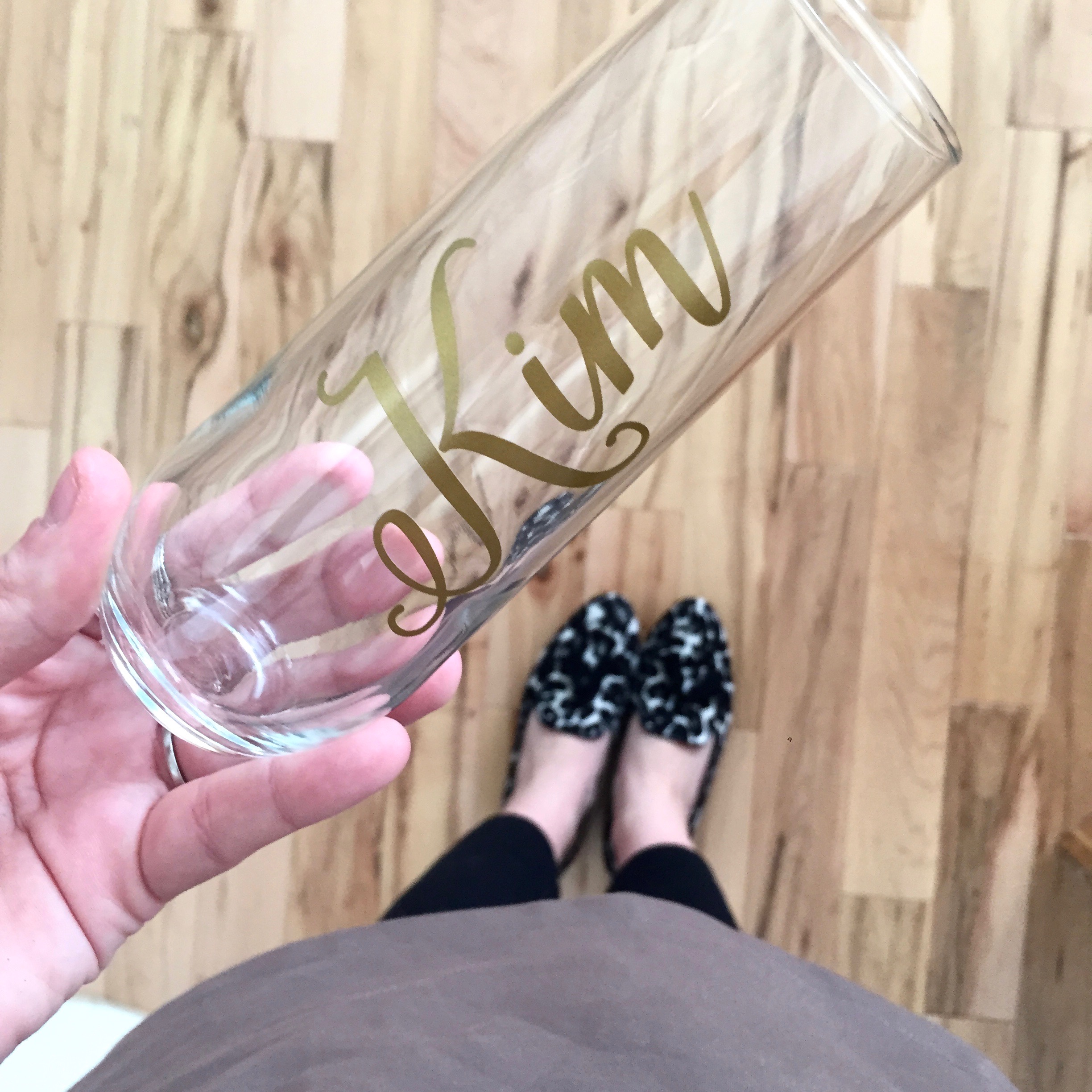 First things first, gather all of the material. I ordered the custom champagne flutes above from this etsy shop with each girls name in gold. They turned out awesome, and I'm hoping we can all use them to toast the morning of the wedding.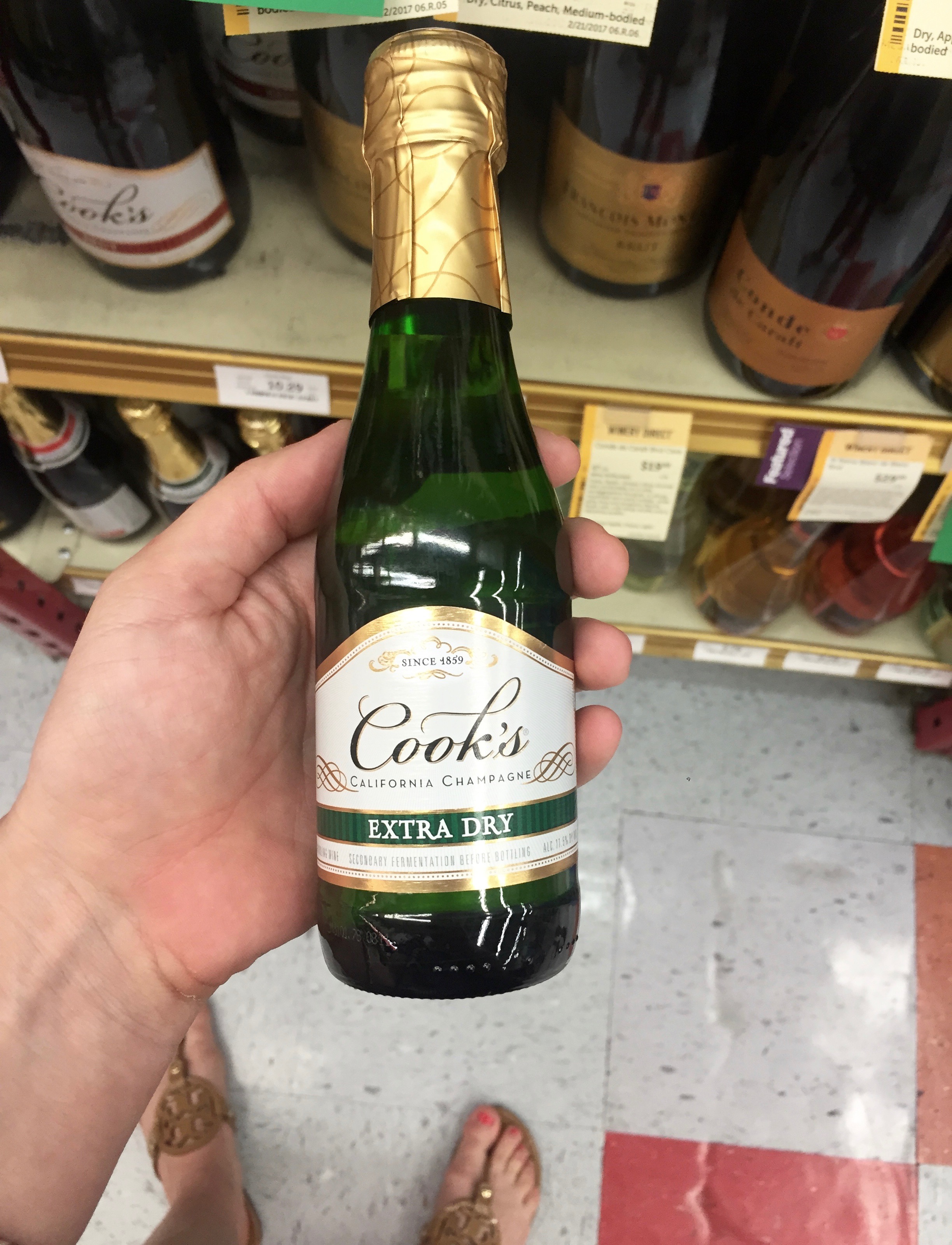 Side note, don't worry if the champagne bottle is green. I was afraid the glitter wouldn't be able to cover up the color but I had no issues!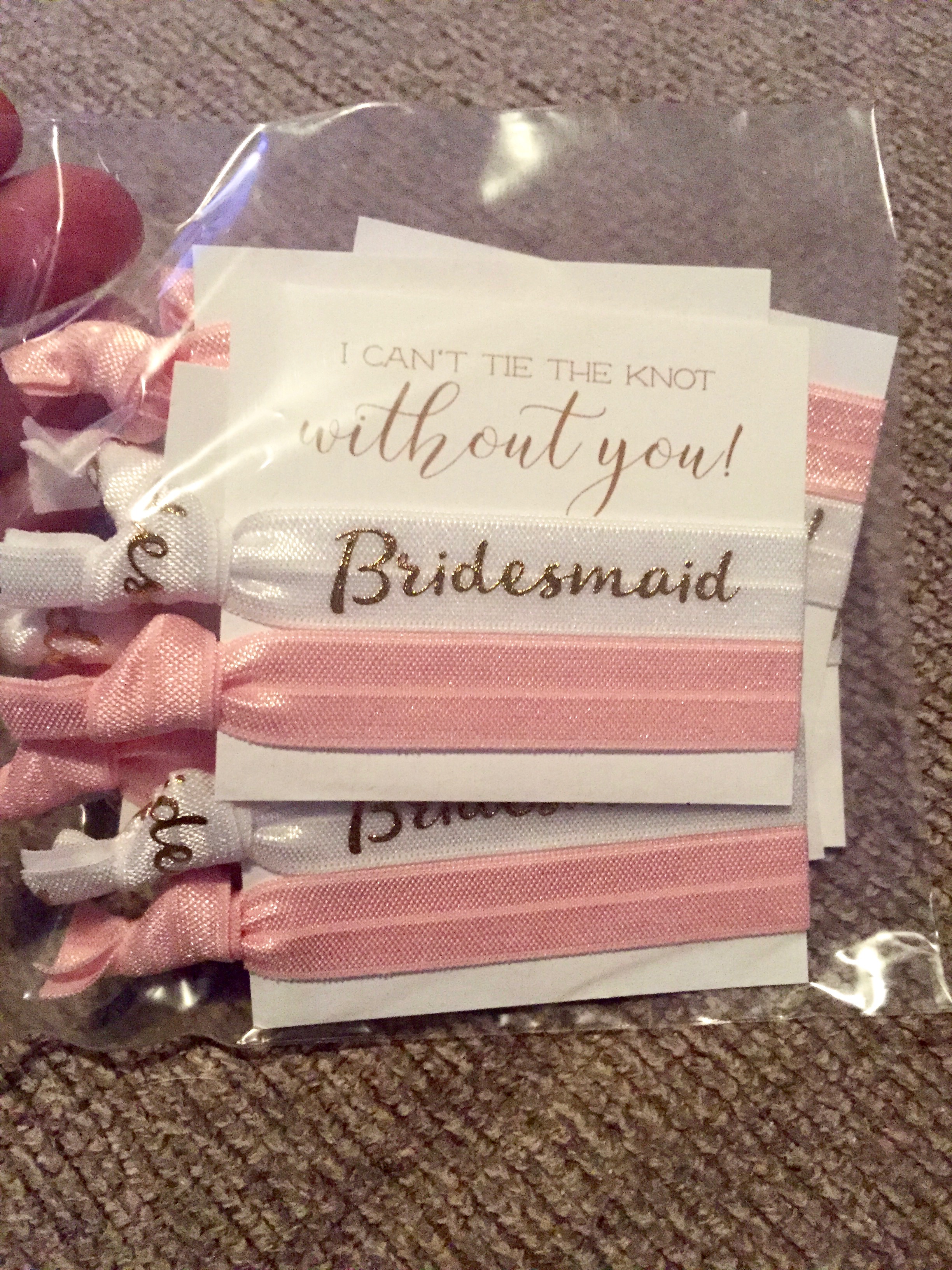 Sticking with a gold, white, and blush pink theme I ordered these cards and wrote each girl a personalized note. I also ordered these hair ties pictured above which were super cute.
Once everything was ordered from Etsy, I went to a few different craft stores to find the white boxes. OMG finding boxes proved to be an impossible task on it's own. Who knew white boxes were hard to come by?  In the end, I purchased these.
Next up was glitter, straws, Lindt truffles, Elmer's spray adhesive, Krylon sealer, gold ribbon, and shredded crinkle paper. I noticed the crinkle paper was ridiculously overpriced at craft stores, so I ordered in bulk on Amazon 😉 I also found these monogram letters at Target which were really affordable and the perfect finishing touch!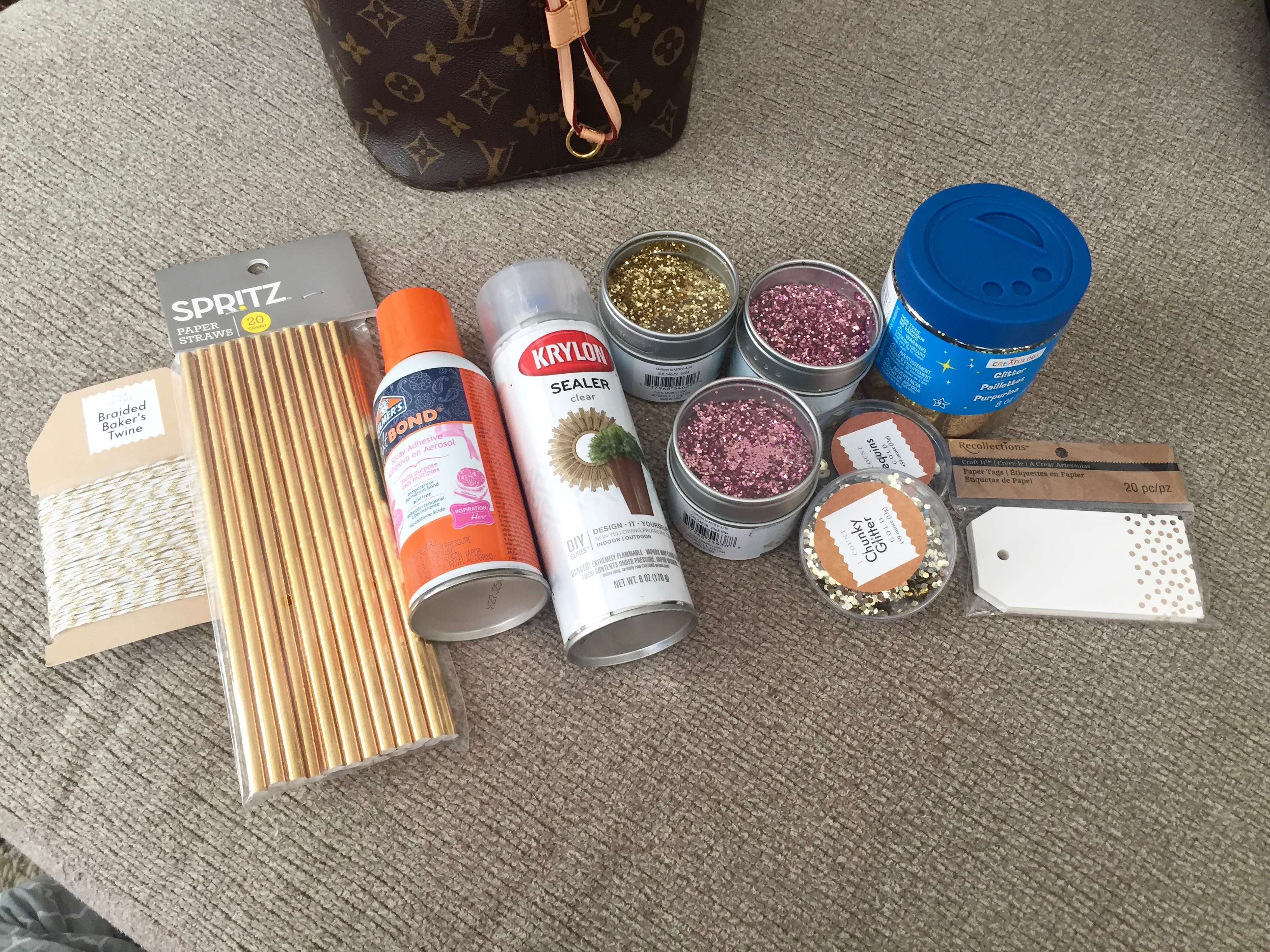 After I had all the materials, I posted up shop at my parents house to get to work. I am NOT crafty whatsoever, so I was nervous how this would turn out. But I'm pleasantly surprised with the results. It was really easy to get the ombre look too with the glitter. Just make sure to apply the first layer up top and blend two colors in the middle before ending with the second color. Easy peasey!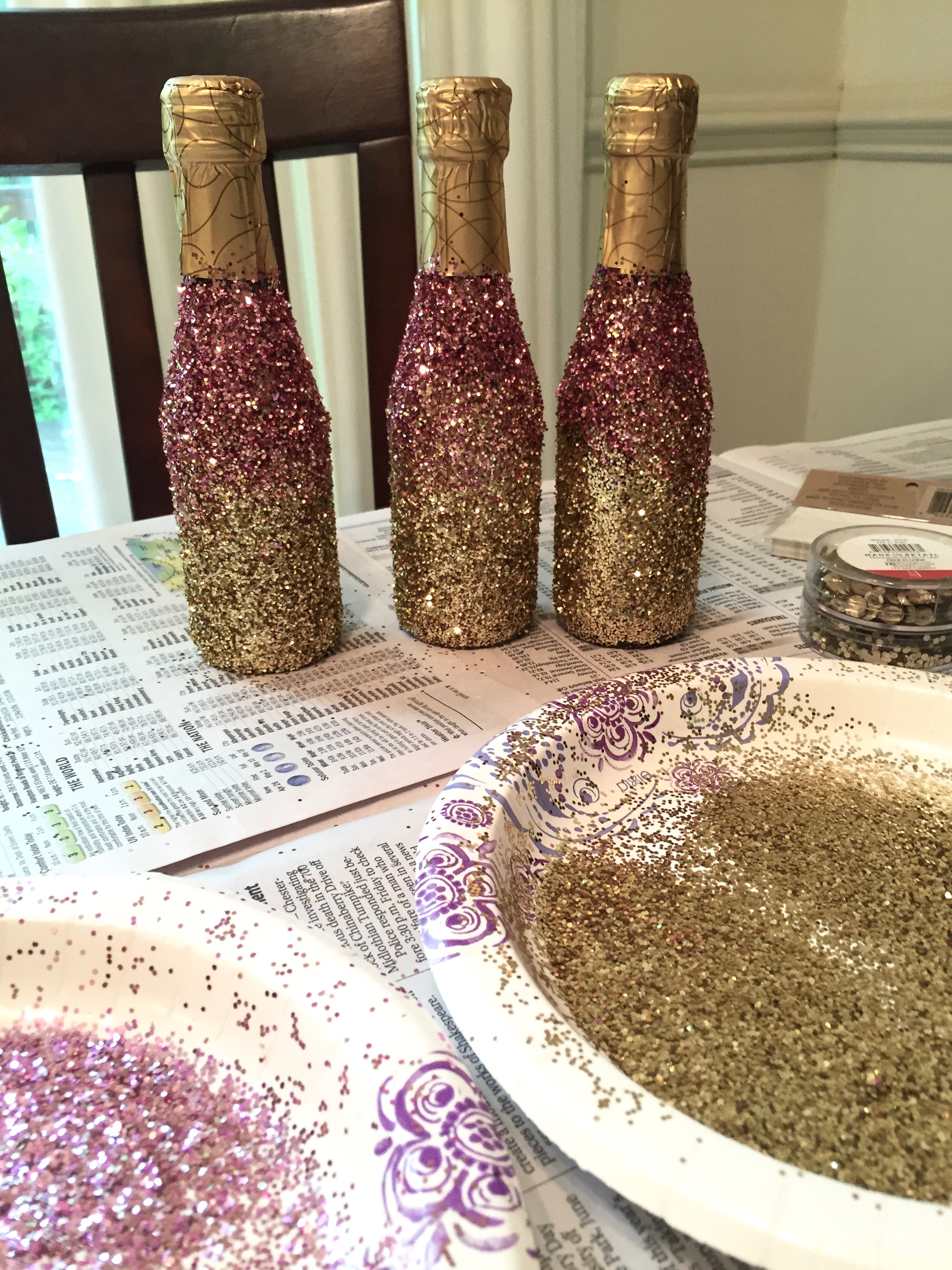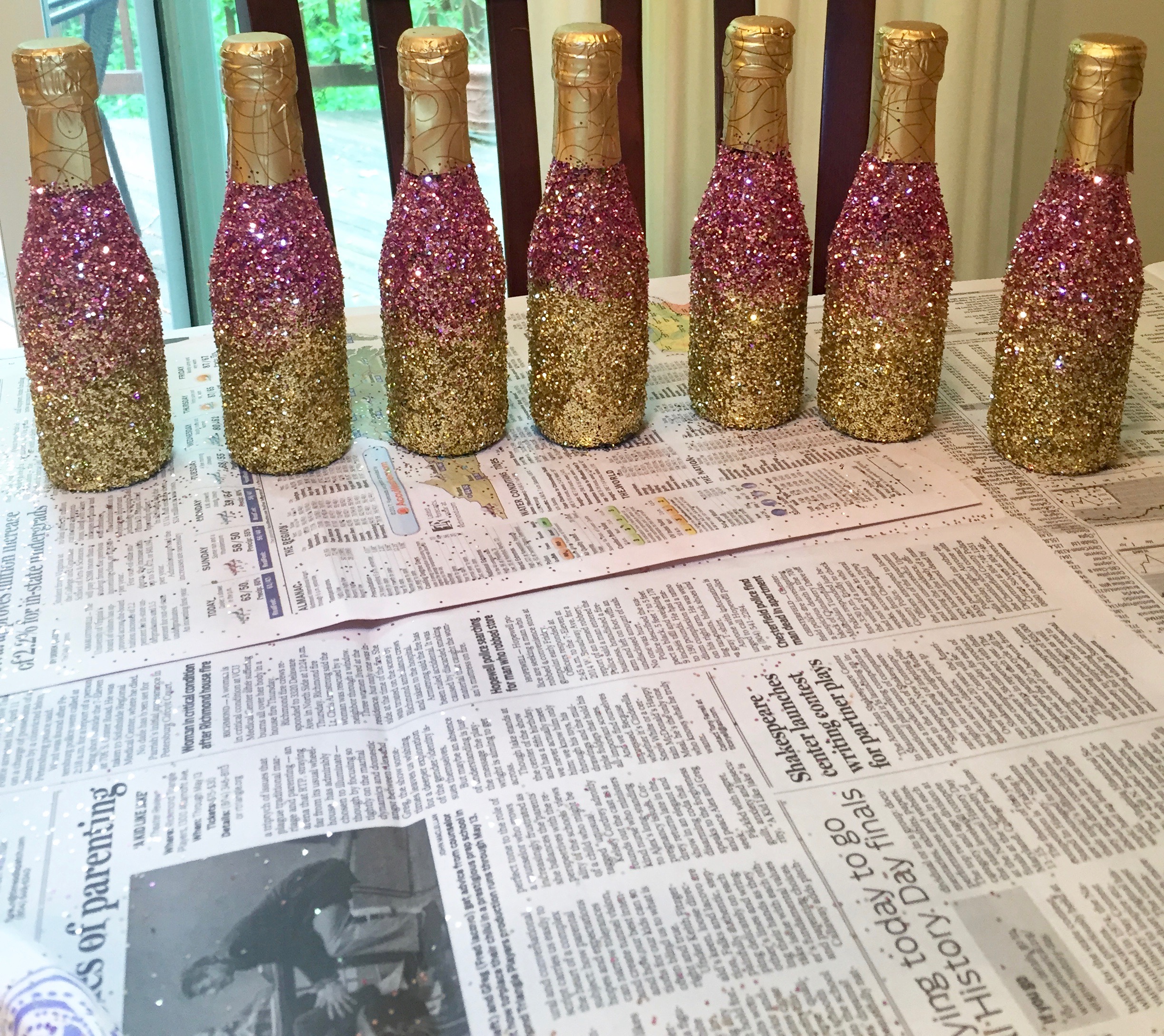 After a few coats of sealer, sit back and admire your work 😉
Here's how my finished boxes turned out. I apologize for the quality of these pictures, but I think you'll get the point!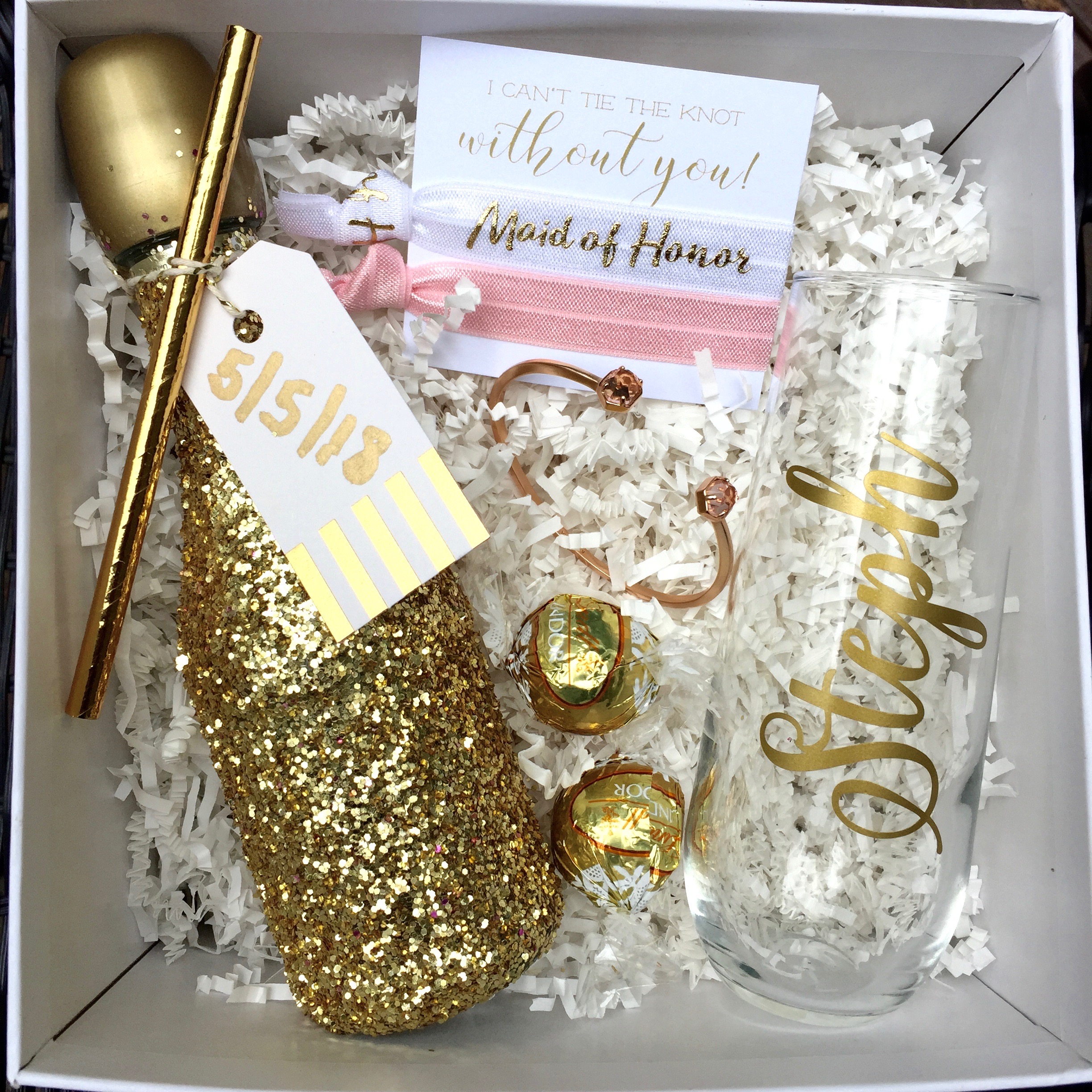 How did you ask your girls to be a part of your wedding? I'd love to hear below!
XOXO