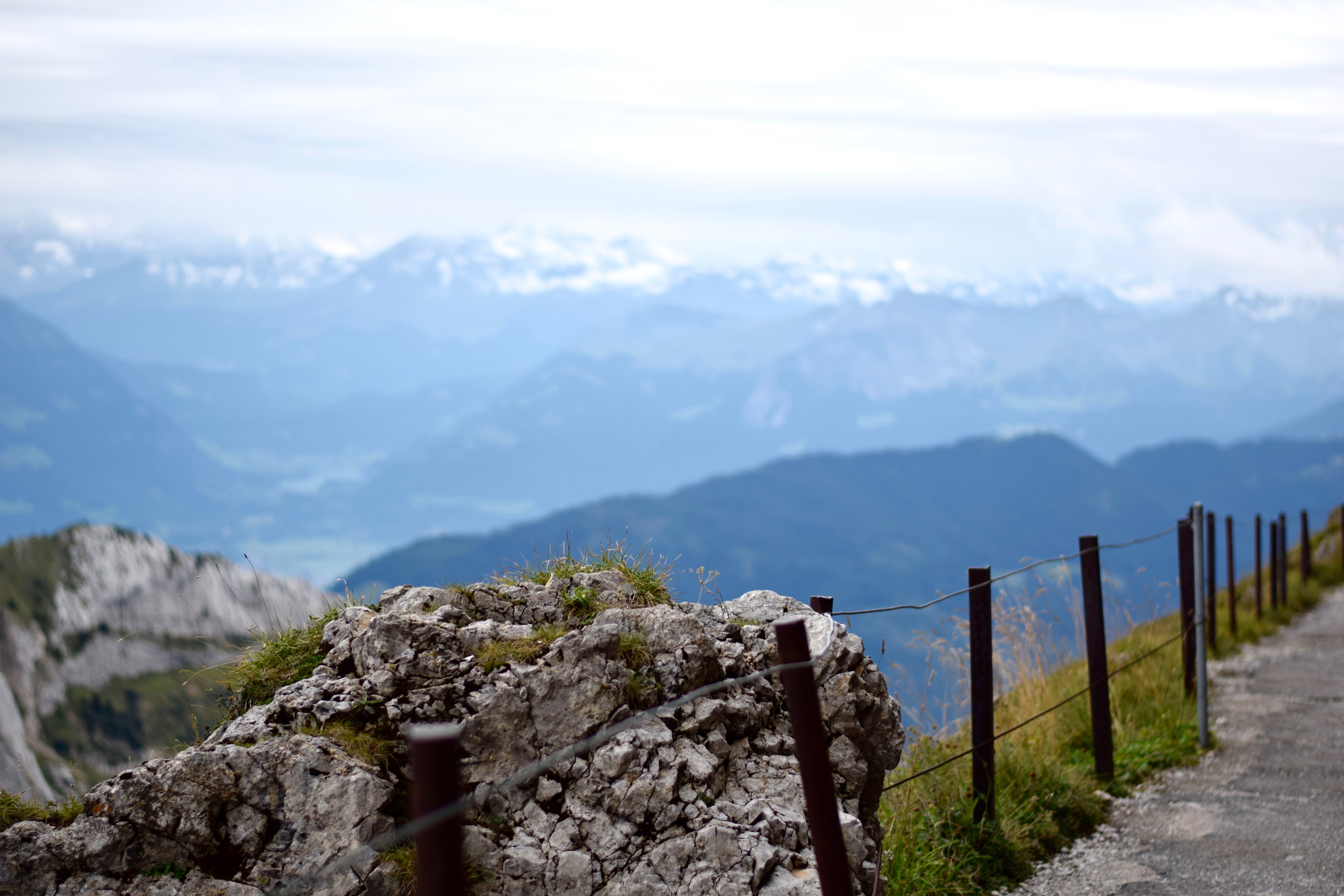 As I mentioned in Thursday's post, our adventure to Mt. Pilatus was a highlight of our trip and one I can't stop raving about! When I initially decided on staying in Lucerne, I knew I wanted to do some sort of day trip to the surrounding mountains.
Luckily there were three main choices to chose from: Mt. Rigi, Mt. Titlis, and Mt. Pilatus. After WAY too much research I settled on Mt. Pilatus- mostly after seeing these pictures. Seriously, SO cool right?!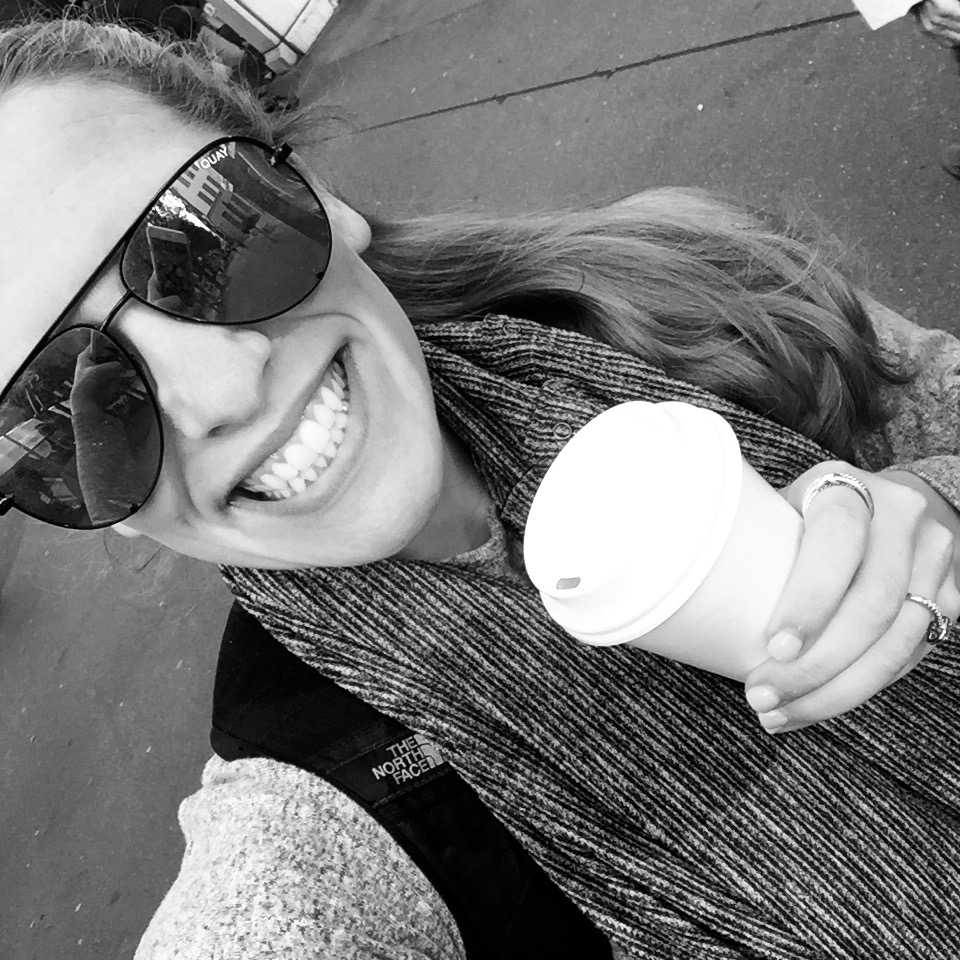 Well I'm here today to share that this day trip was WAY worth the hype and by far exceeded my expectations. It was also really easy to navigate with our trusty Swiss Pass. With the pass, the trip is free and you don't need to buy any tickets.
I'll break it down for you in easy details below. There really is no need to buy any sort of group tour since you can do this on your own. I have faith in you 😉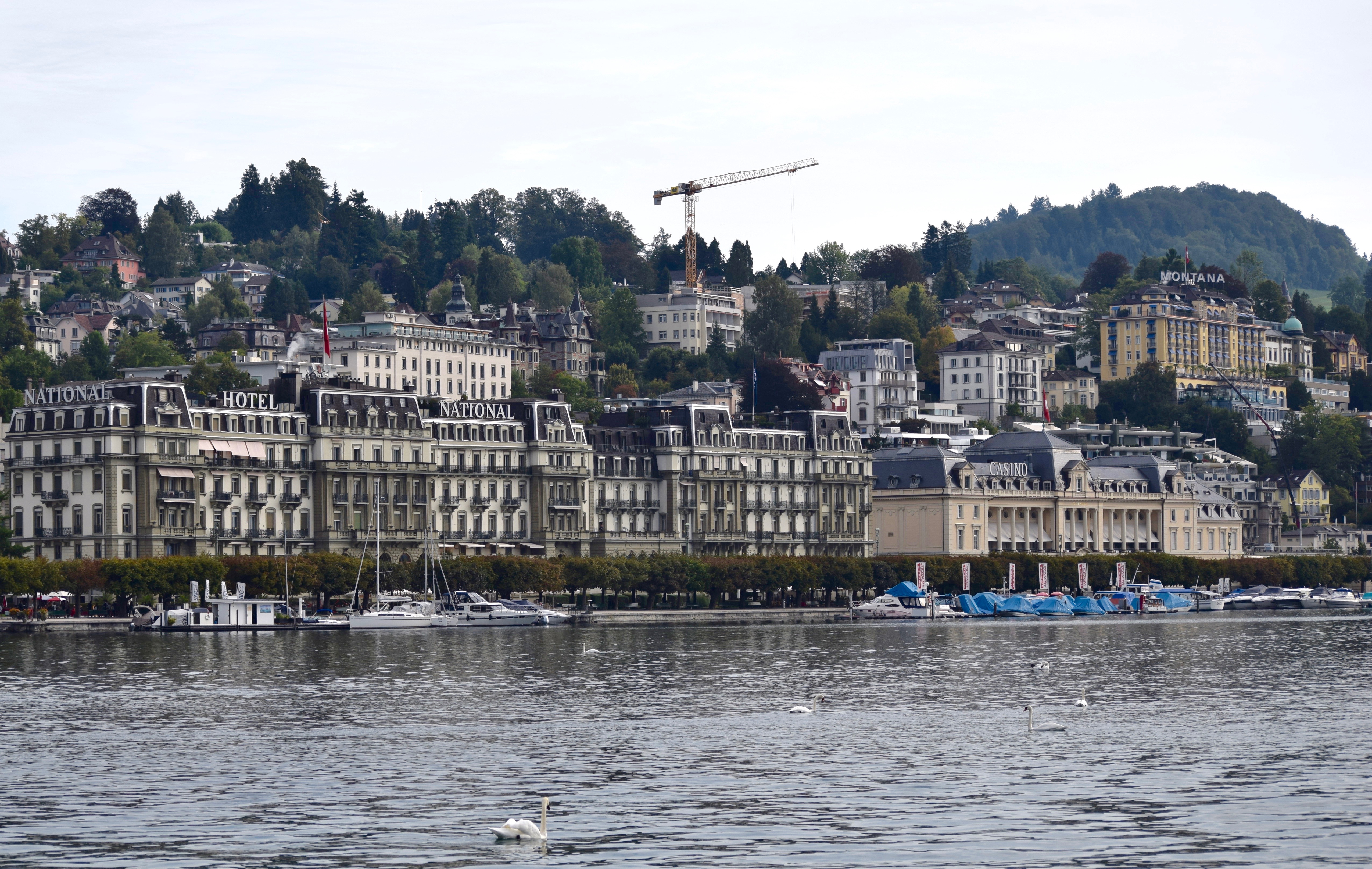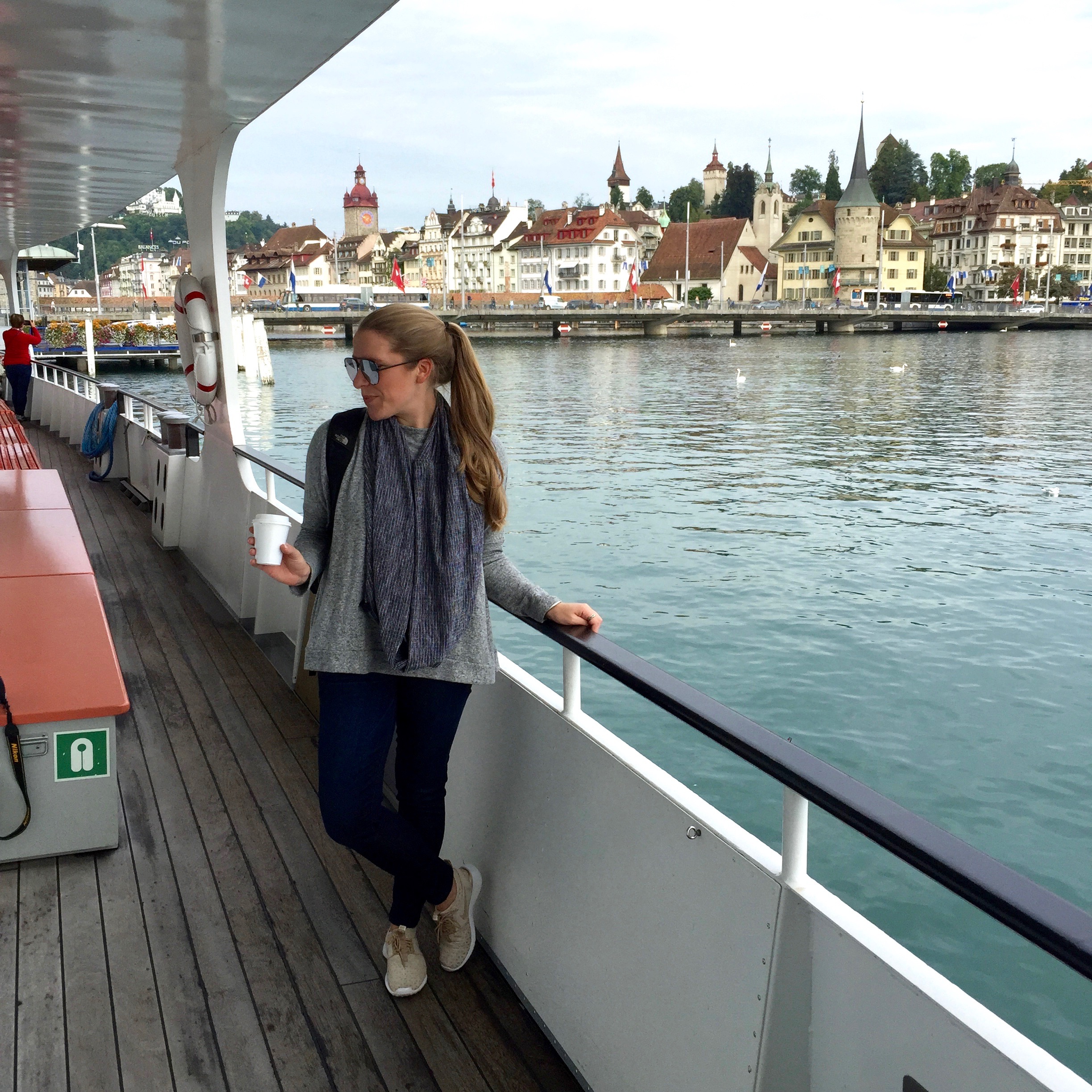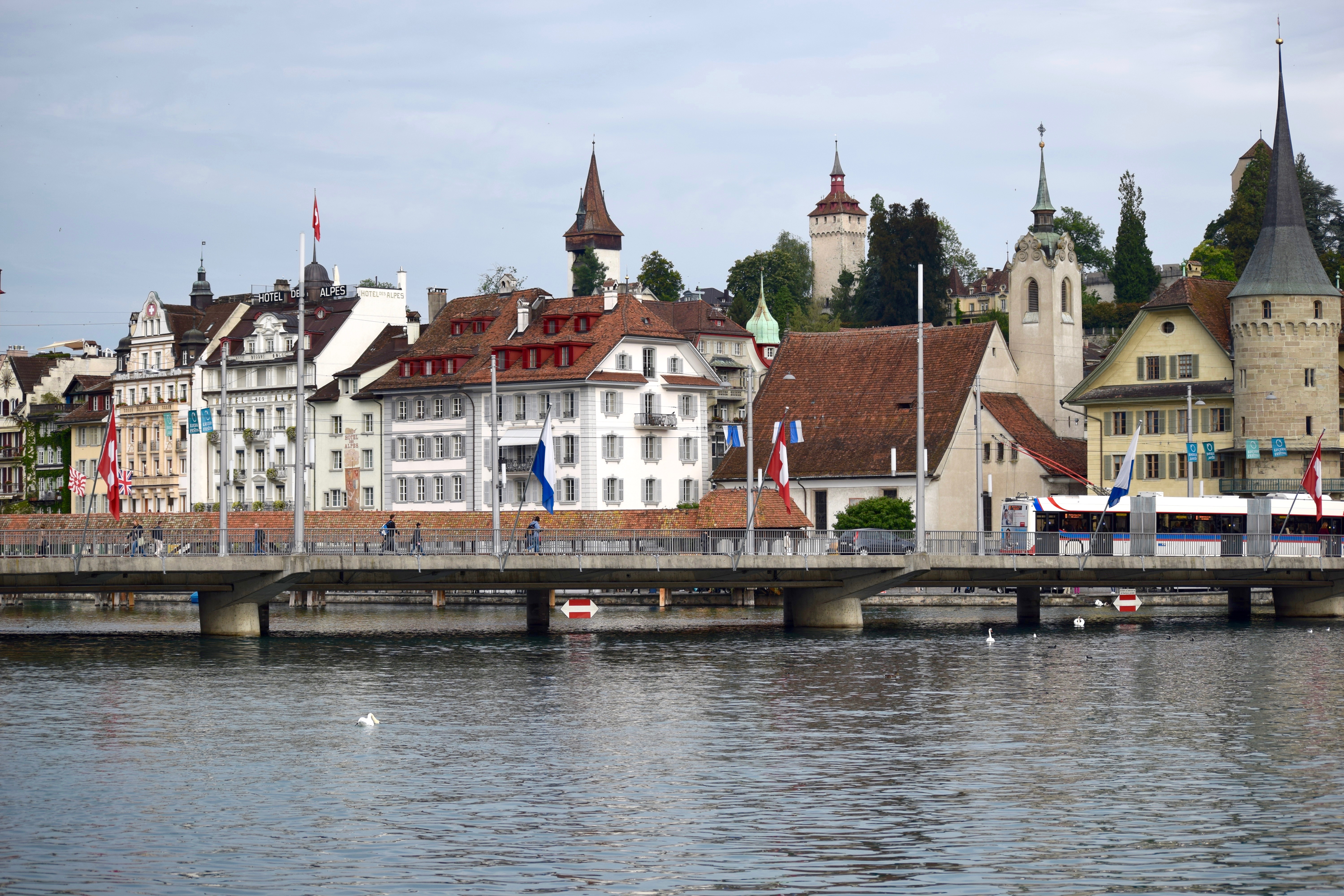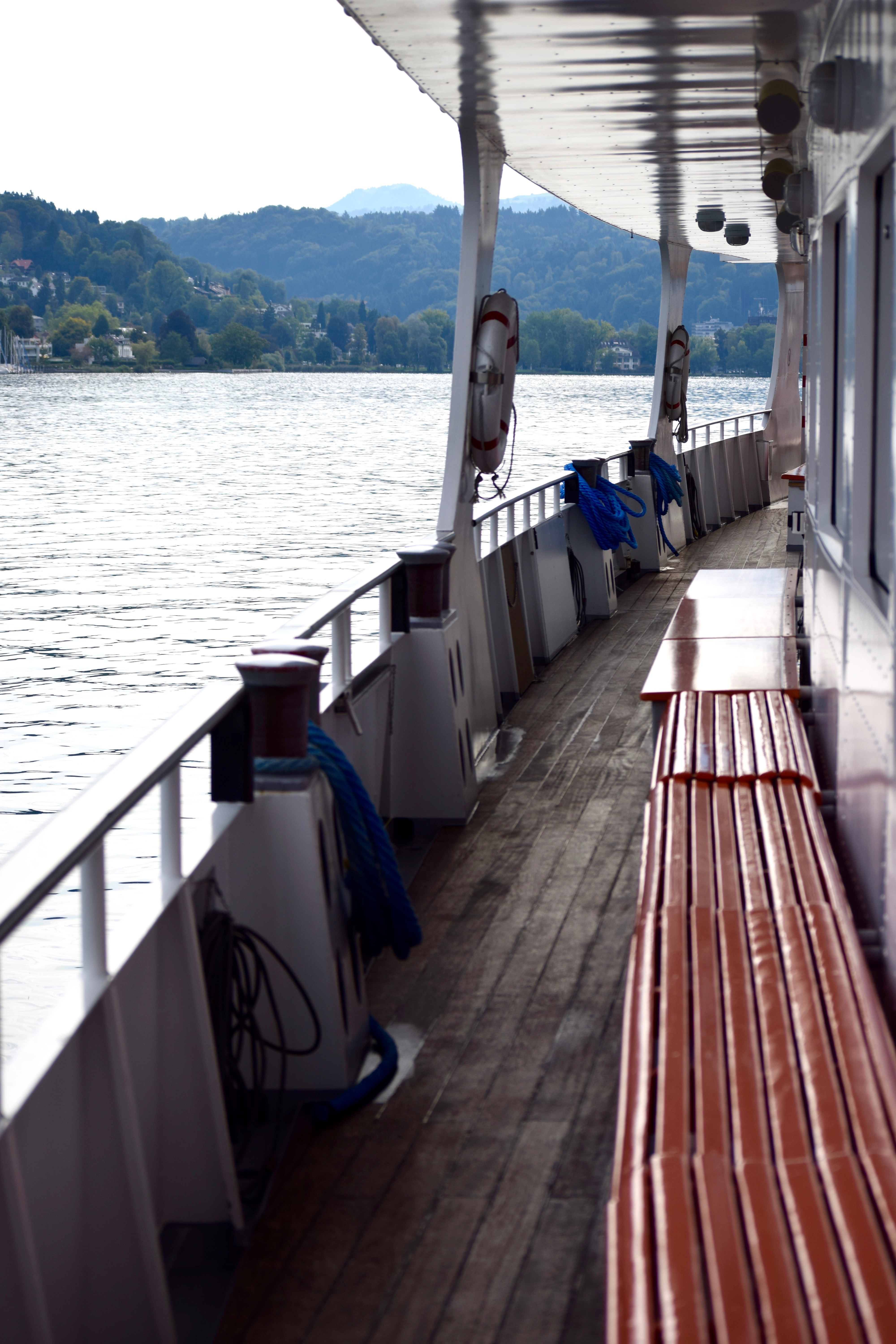 We decided to start the 'Golden Round Trip' with a boat ride on Lake Lucerne. The boat was docked next to the train station which was super convenient, and the ride took us to Alpnachstad about an hour away.
To avoid crowds, we left around 9:00 which ended up working out perfectly! The boat itself was pretty large and there were so many places to get picture perfect shots.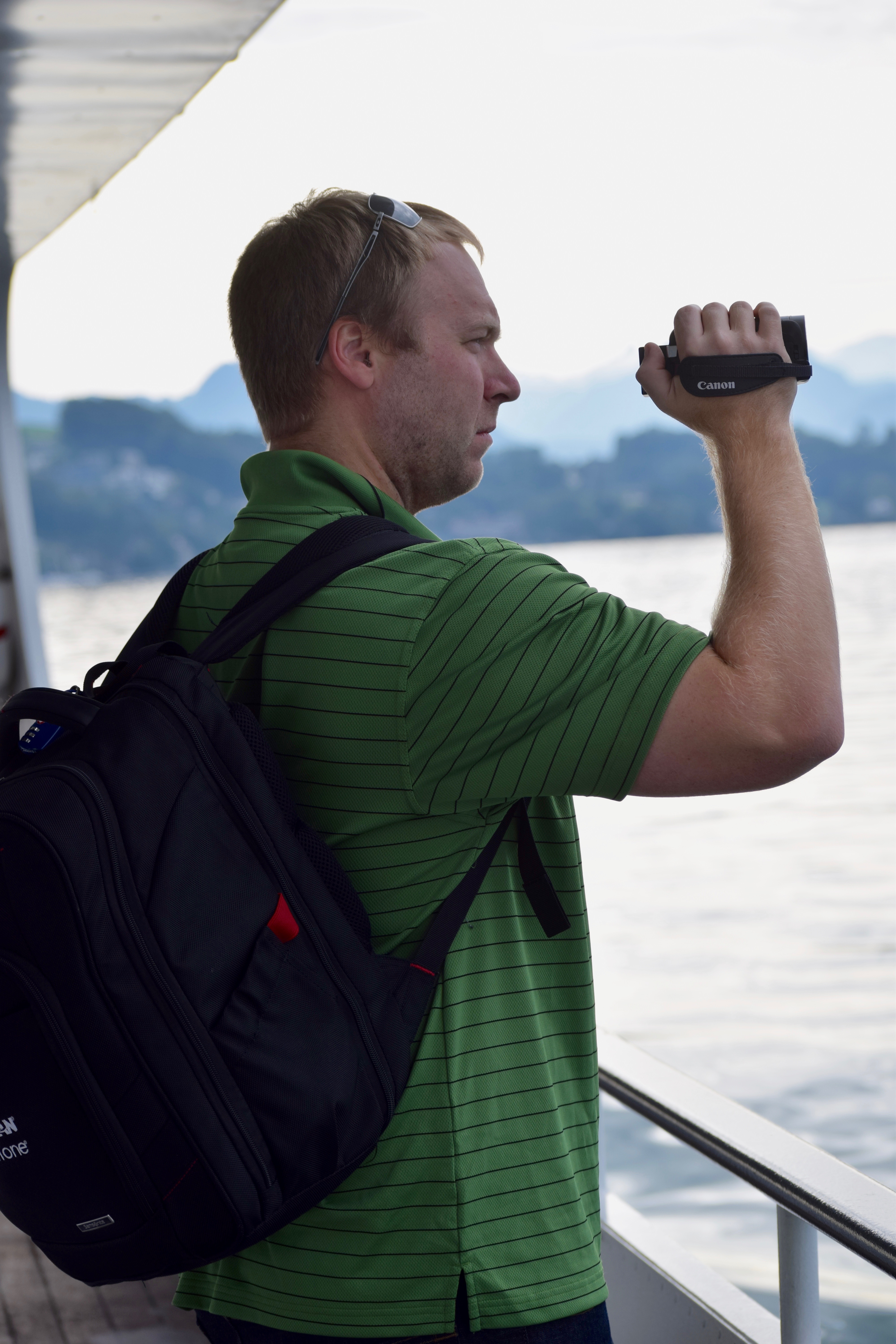 *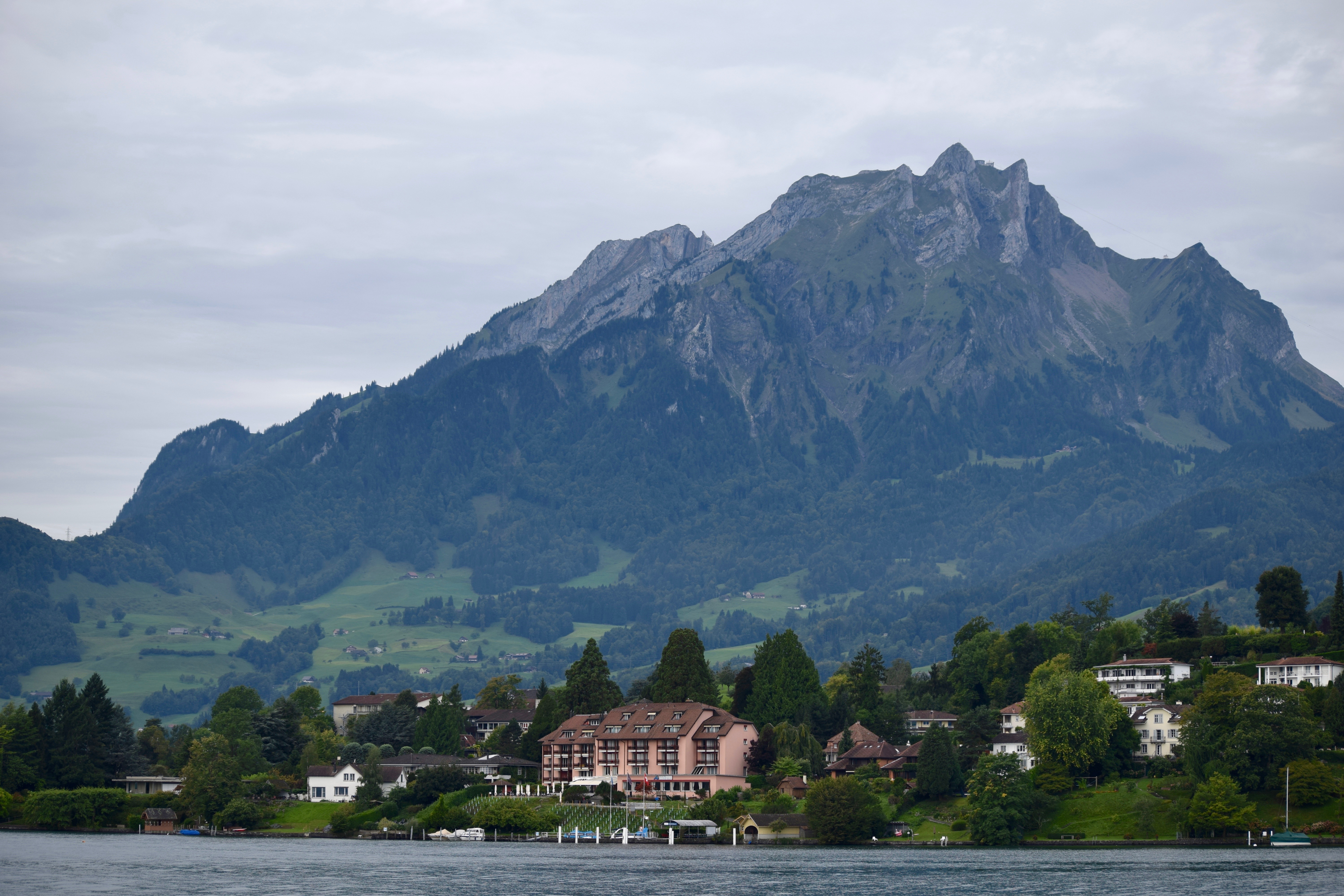 If you look hard enough, the little building up top is the summit!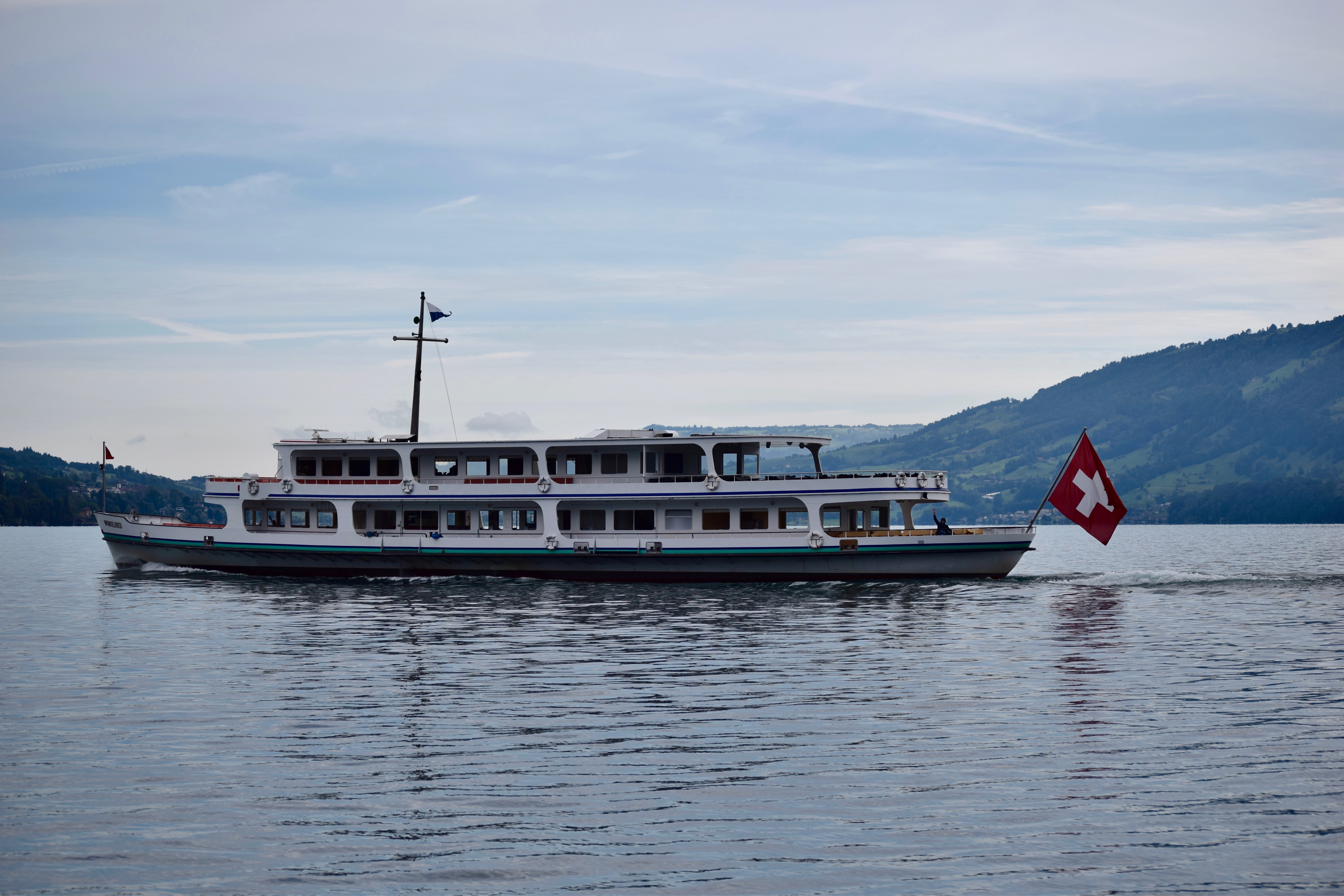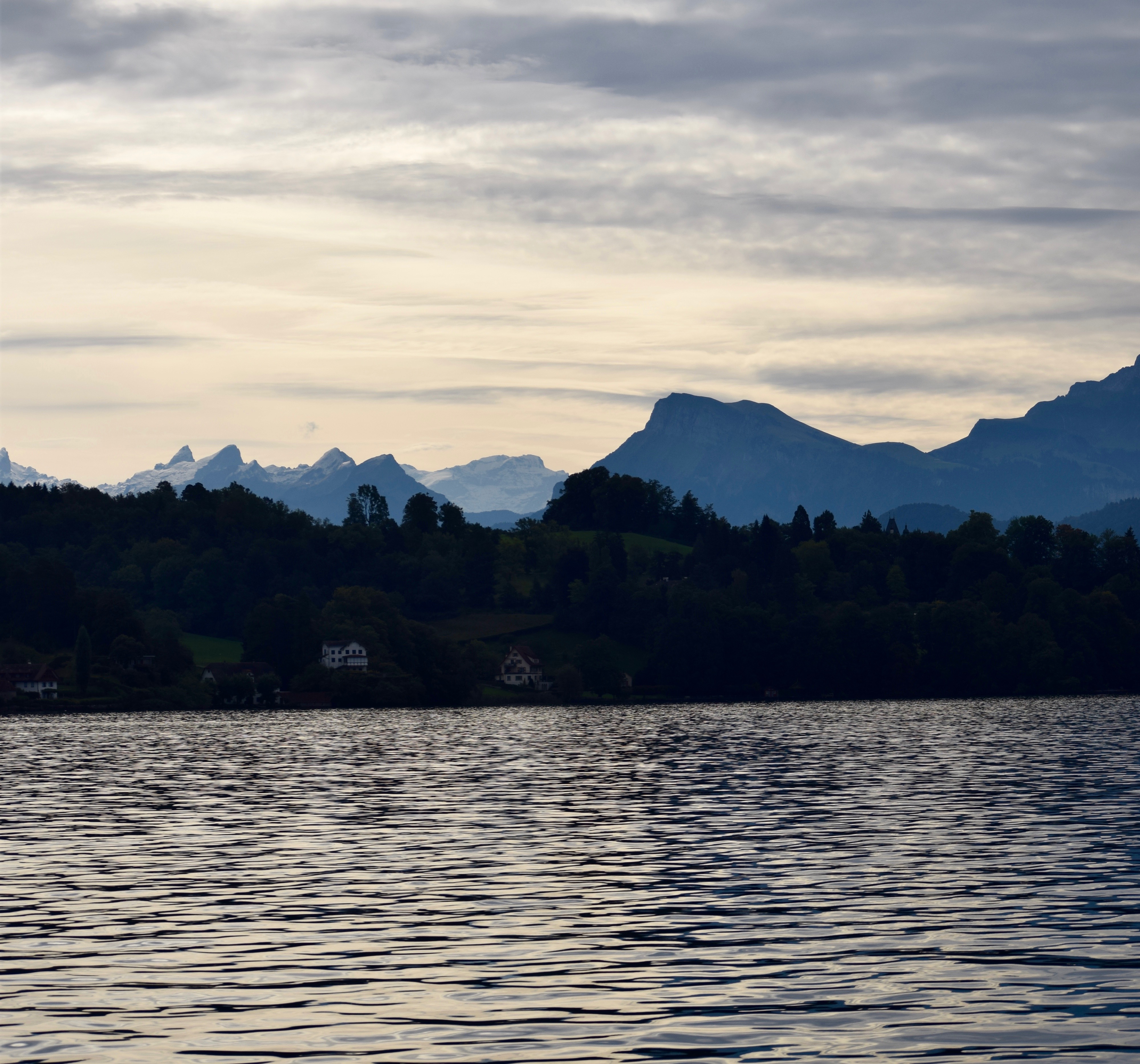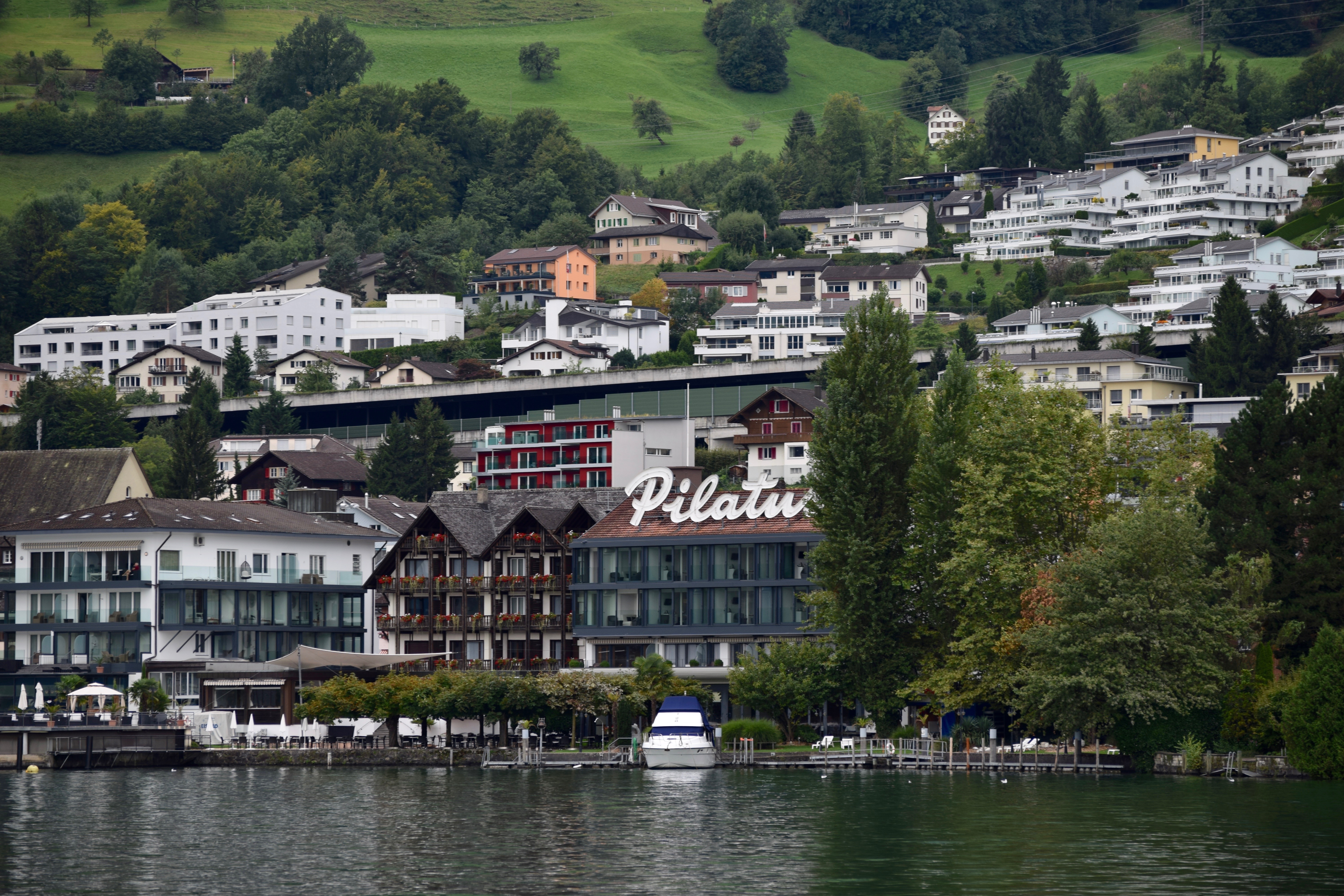 Just check out these views of the snow capped Swiss Alps and Mt. Pilatus!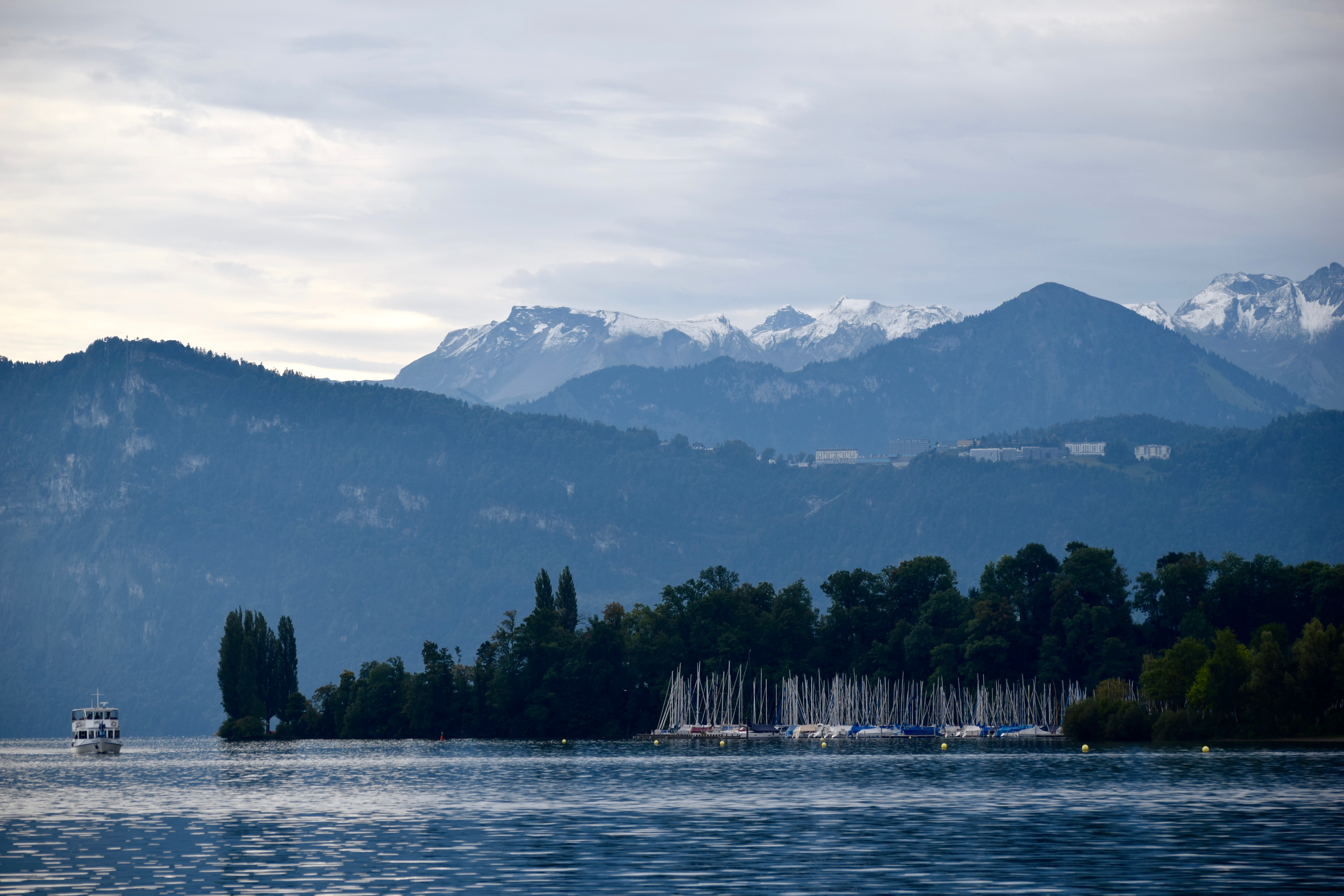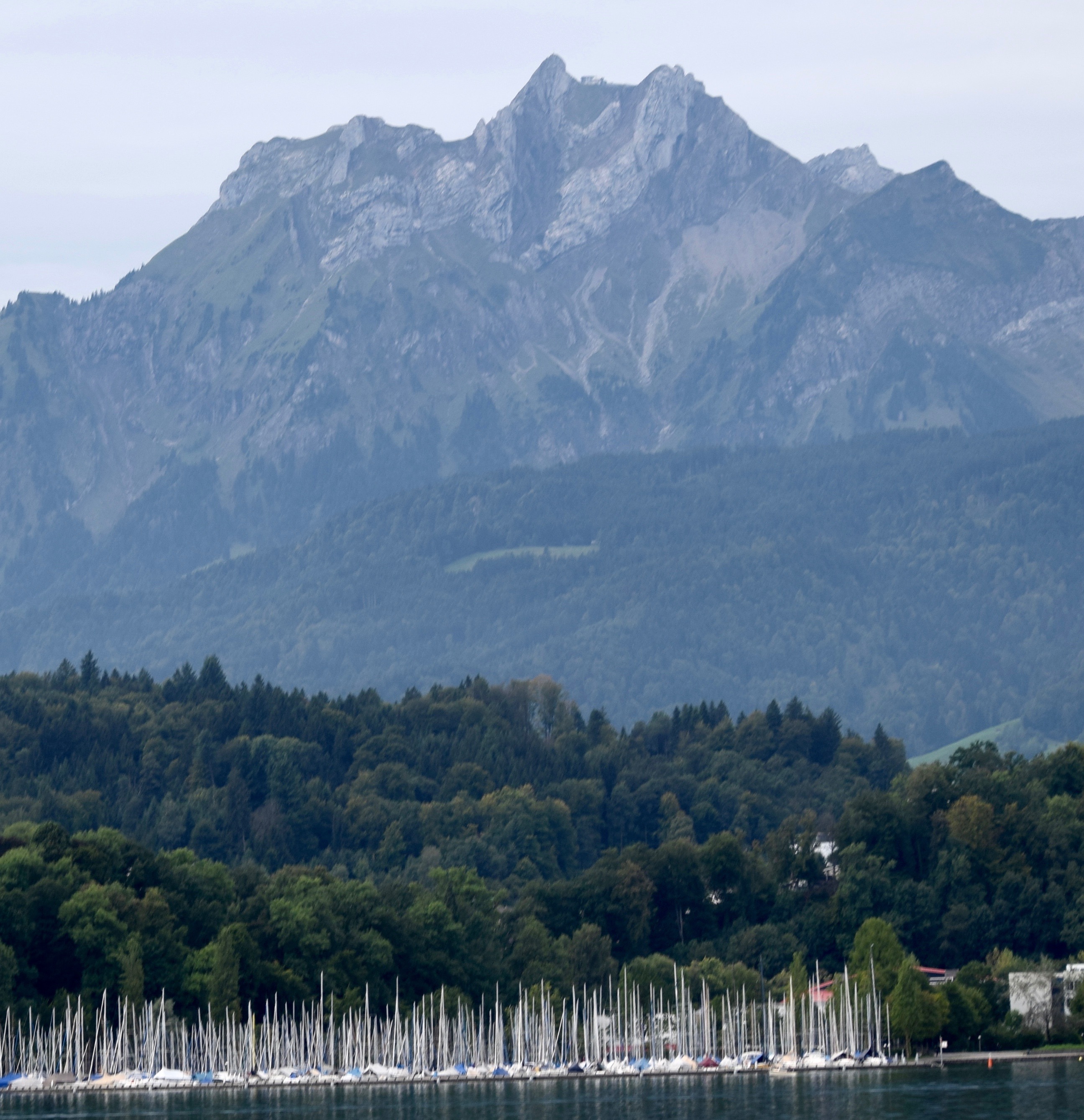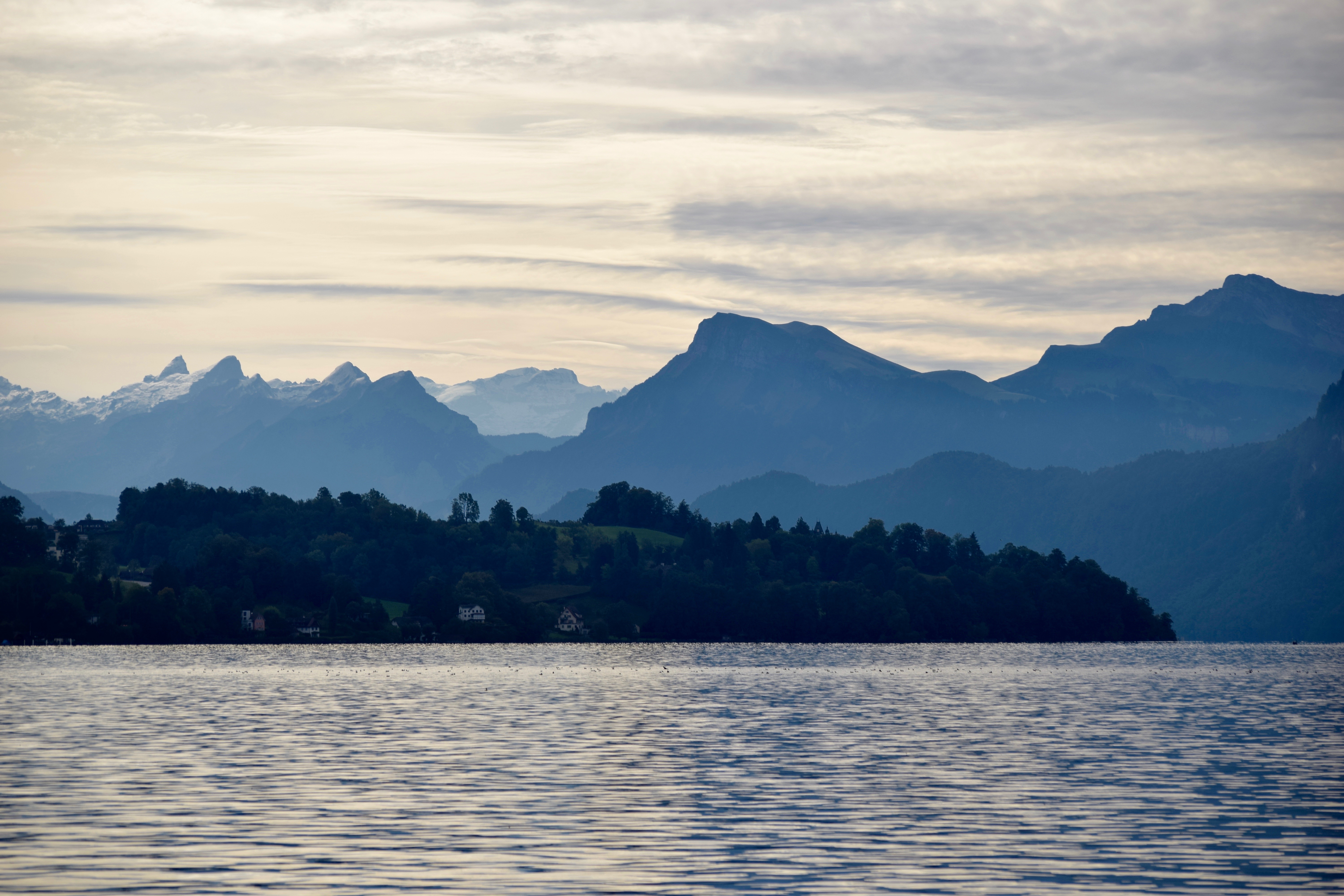 Once we docked in Alpnachstad, we boarded the world's steepest cogwheel train to take us to the top….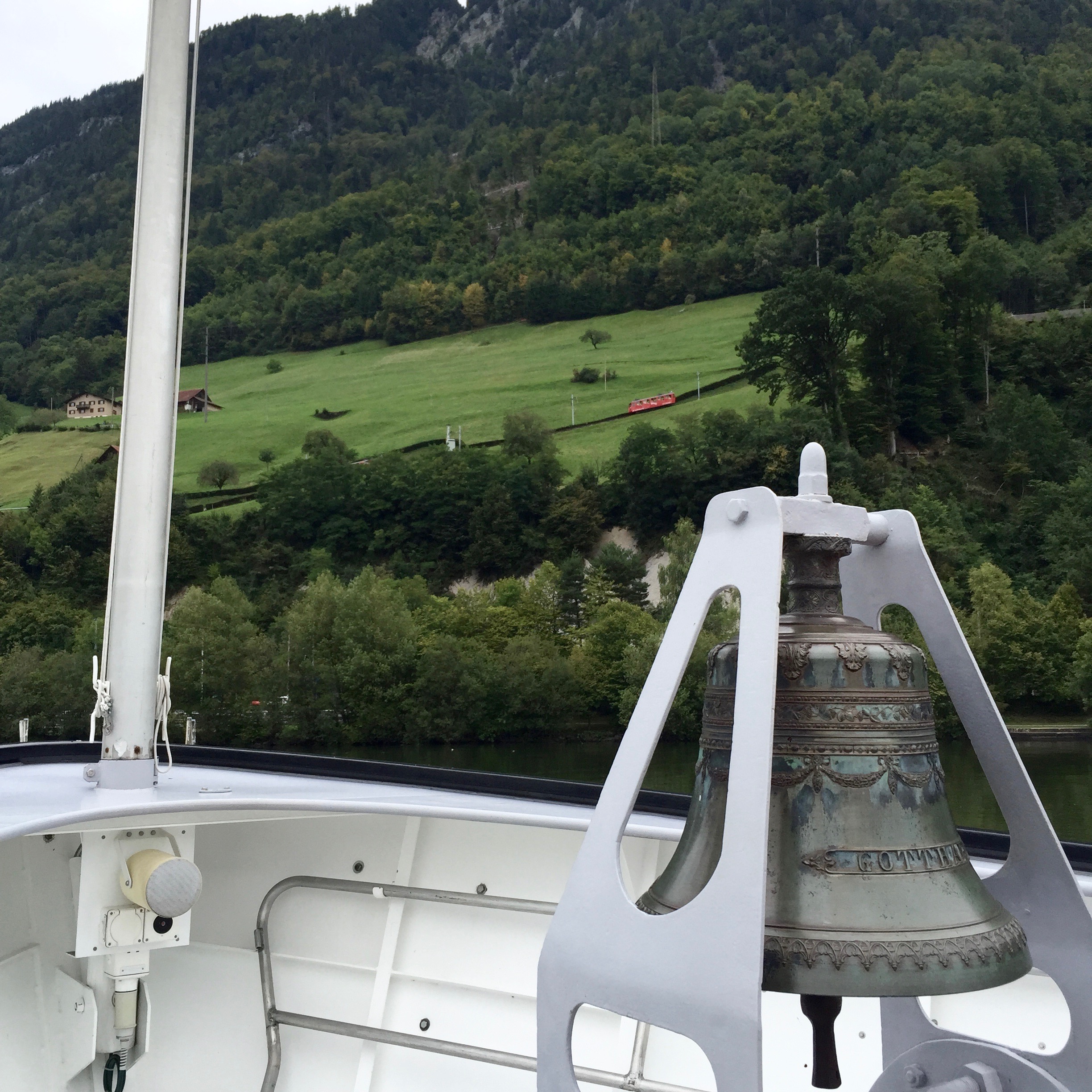 Oh my gosh ya'll was this SO cool! It took about 30 minutes to get to the top, which quickly went by since the views were absolutely breathtaking. I'm still in awe that a train like this even exists……
7,000 feet up!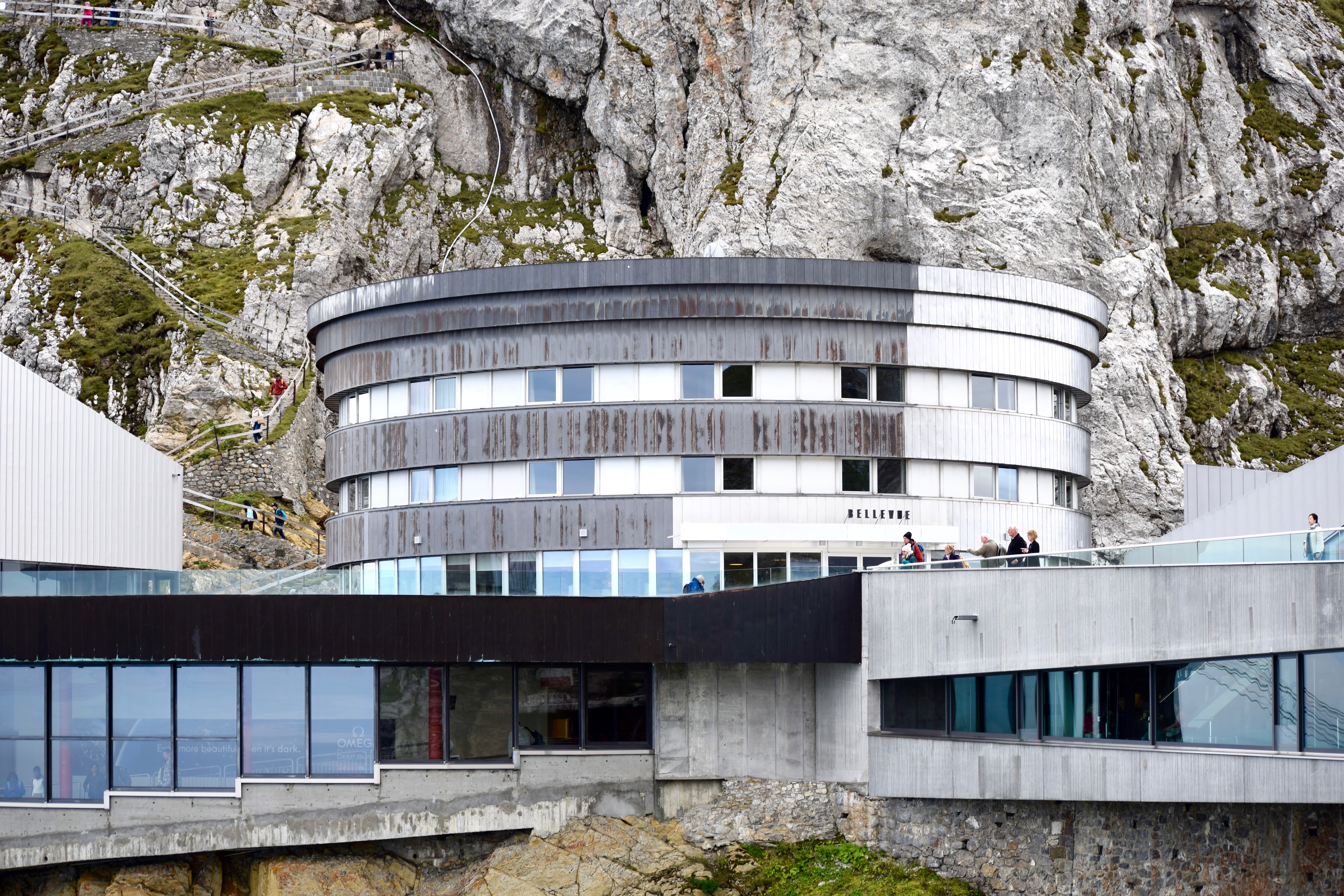 Once we got off the train, we explored the top for about a bit. There's several places to eat, as well as a hotel. No idea how they even built that, the Swiss people are geniuses! We weren't hungry for once since we'd had a huge breakfast earlier, so we decided to set out on the hike below not really knowing what to expect………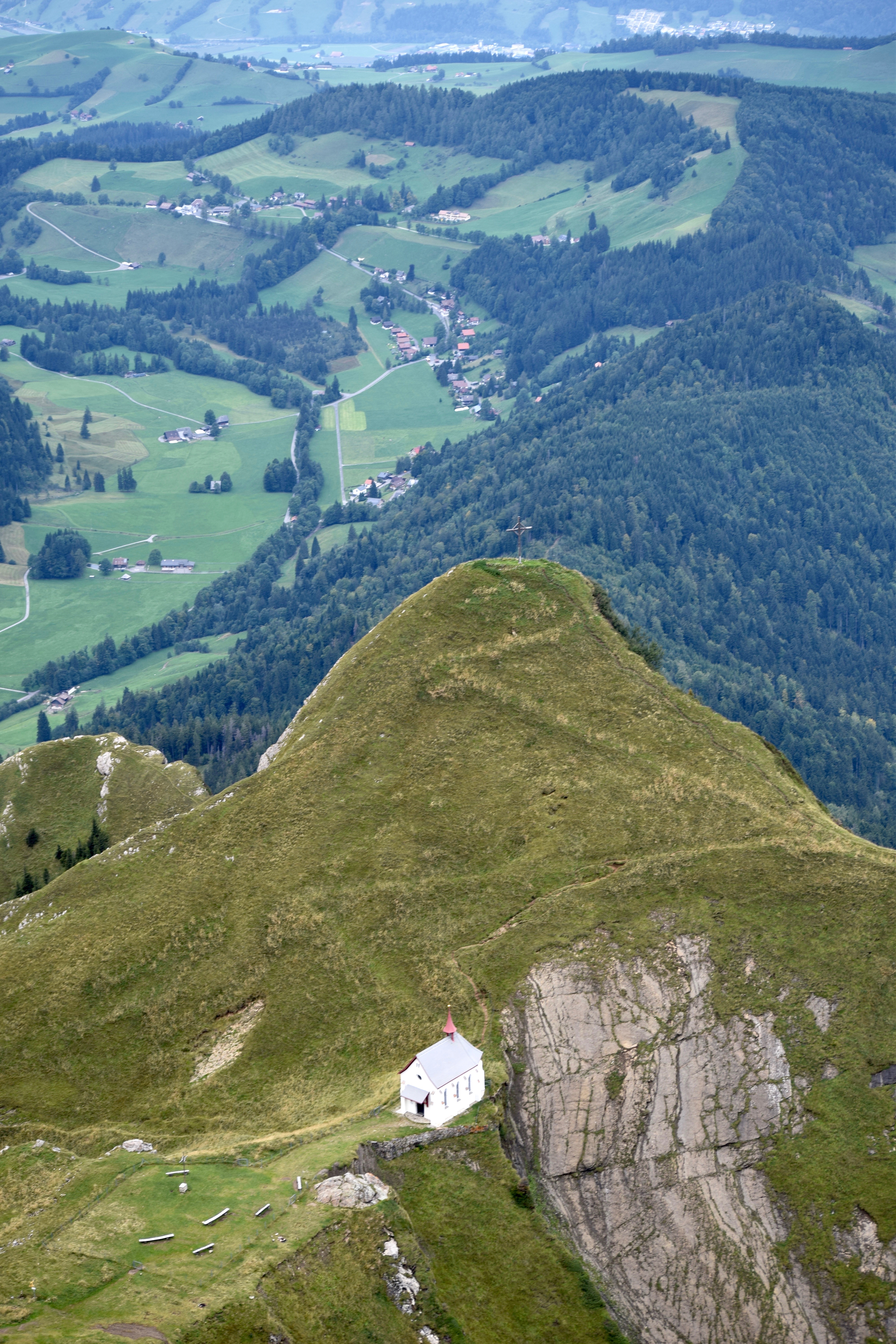 Miles upon miles of beauty as far as the eye can see……..
We even found someone to take our picture!
So this is when things got dicey…….I had NO idea we'd be climbing grated stairs on the edge of this mountain. No joke, there was a complete drop the entire time. Long story short, I learned the hard way that I'm NOT a fan of stairs when we're 7,000 feet up…….So just keep that in mind if you're afraid of heights in the least bit.
Death gripping the railing….
Thankfully Myles talked me out of turning around and I made it past the worst spots without having a complete panic attack. I wish I had gotten some pictures, but I think Myles got video? More to come… My legs were visibly shaking, but the views were worth it!
After we completed the loop, I was more then ready for a glass of wine and a snack.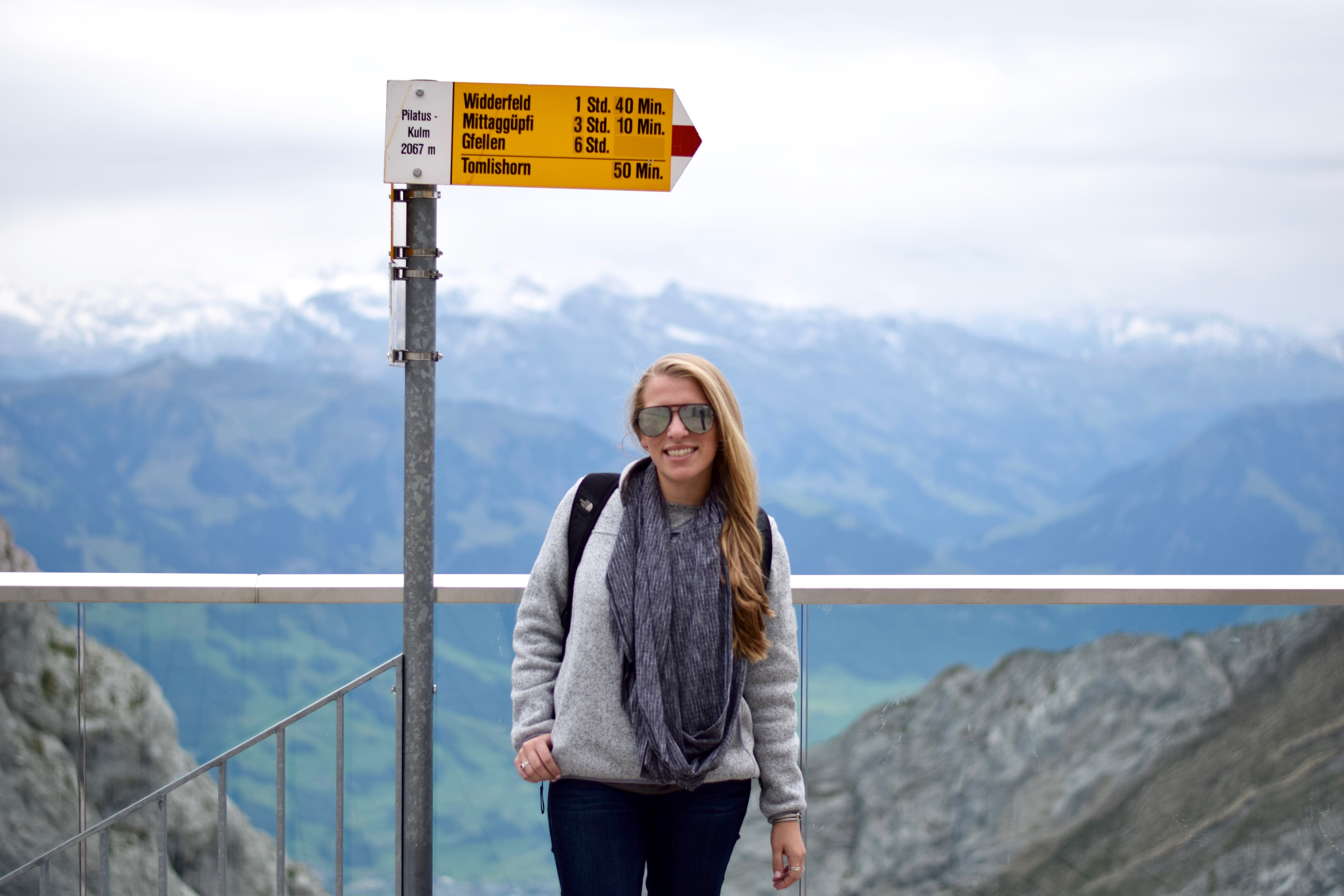 We decided against the other loop to the highest point on Pilatus because…we'll just take a look at the picture below. Brave, brave people…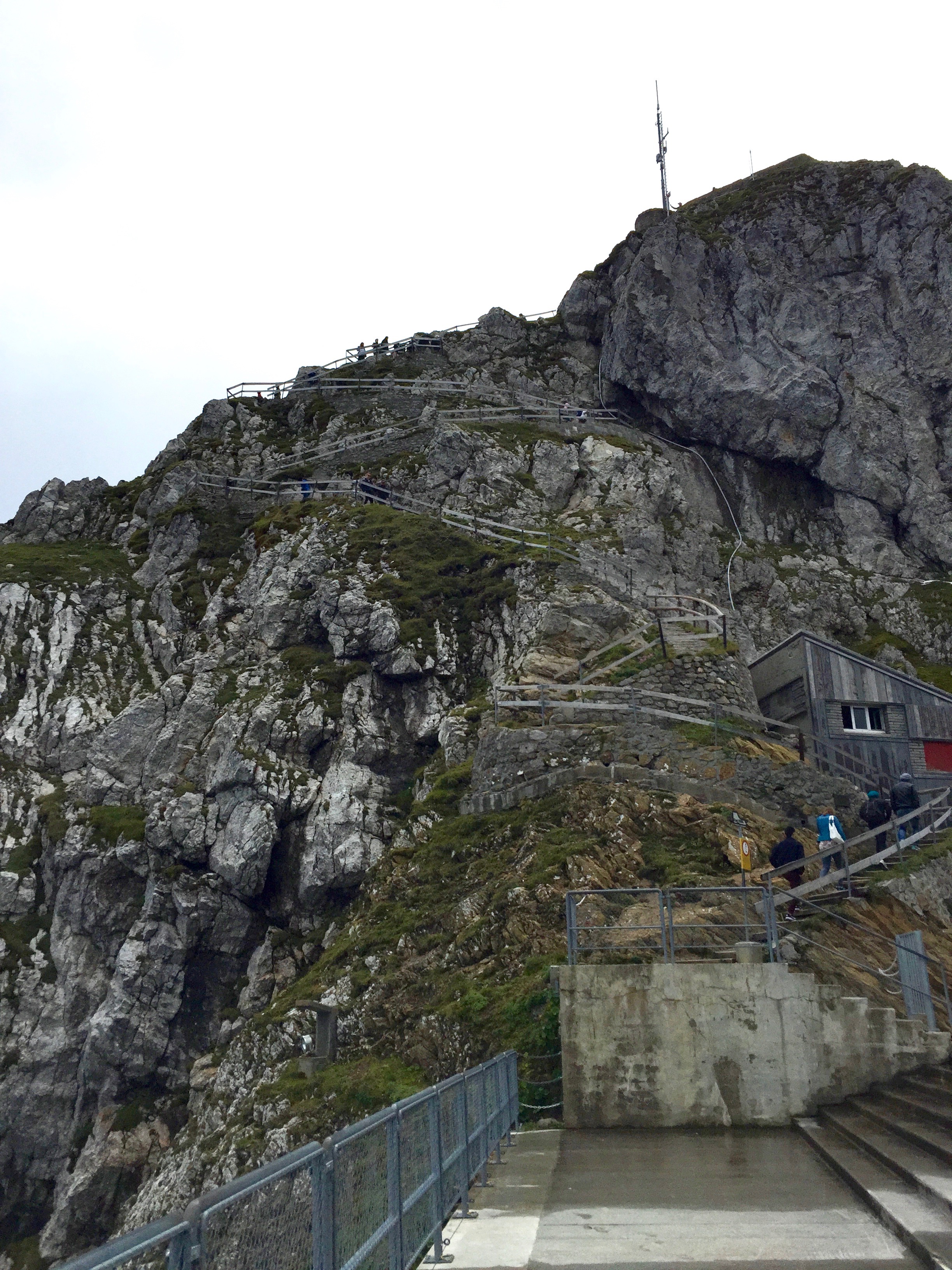 Pretty sure the 'stairs' were made of wood and dirt….Not happening!
Once I finally didn't feel like my heart was beating out of my chest, we decided to do one more hike that looked a little less intimidating (flat with no stairs!)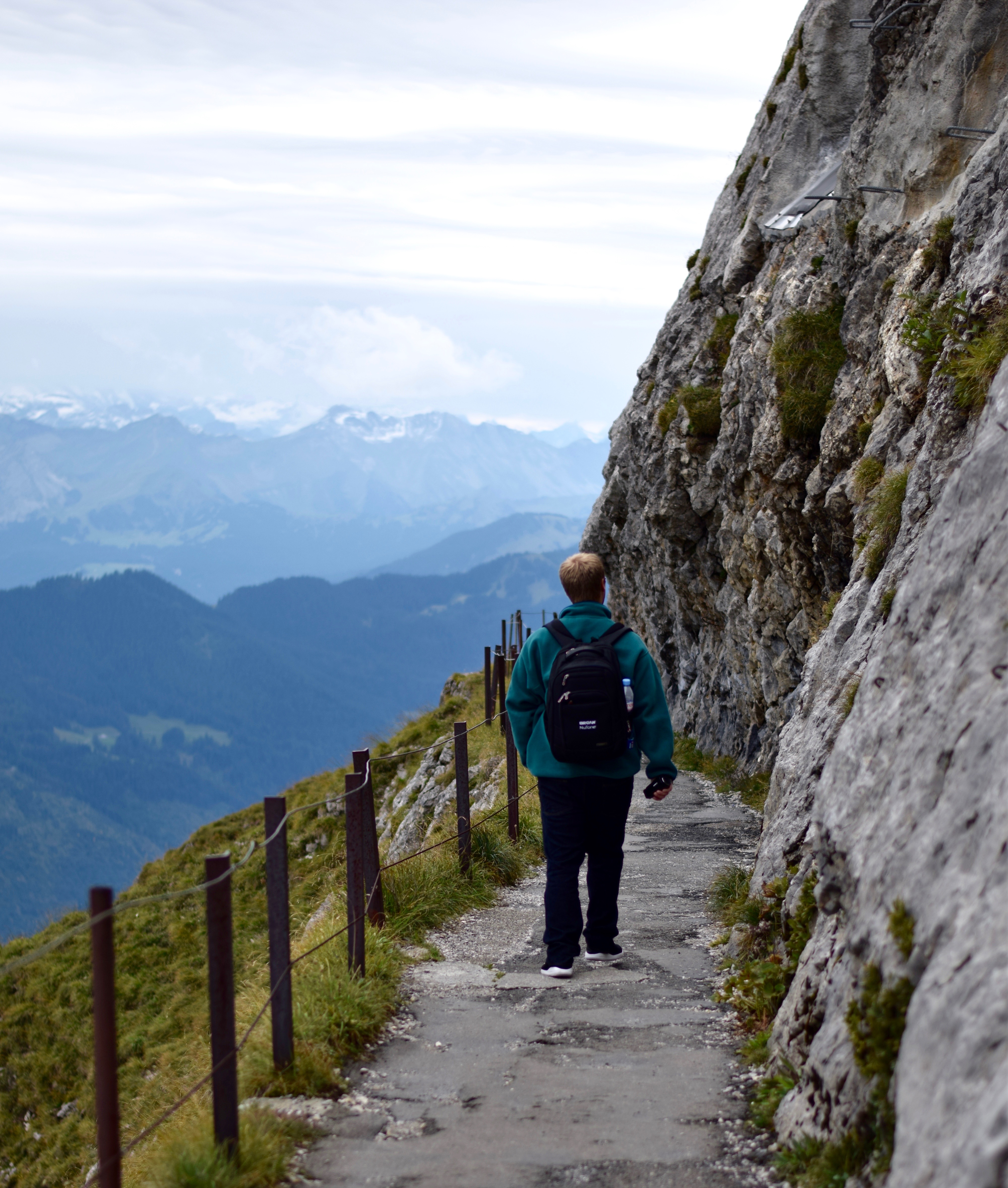 My favorite moments of the day (entire trip?) were here with the Swiss Alps in the distance. I really felt on top of the world! It was so quiet and peaceful, all we could hear were the jingling of the cow bells below. I can't even believe this type of beauty even exists in the world…..
Needless to say, Myles and I were both in awe and spent some time sitting on a bench trying to take in everything <3 We even decided next time we visit we might attempt the hike below… Kidding!
We even took some outfit pics along the edge that you might recognize 😉
Gibson Top (similar) / Favorite stretchy jeans (the price is SO good and they literally have elastic in the band!) / Nikes (sold out, similar) / Favorite sunglasses
Myles and I pretty much had to drag ourselves down from Mt. Pilatus. I'm pretty sure we could have stayed up there ALL day.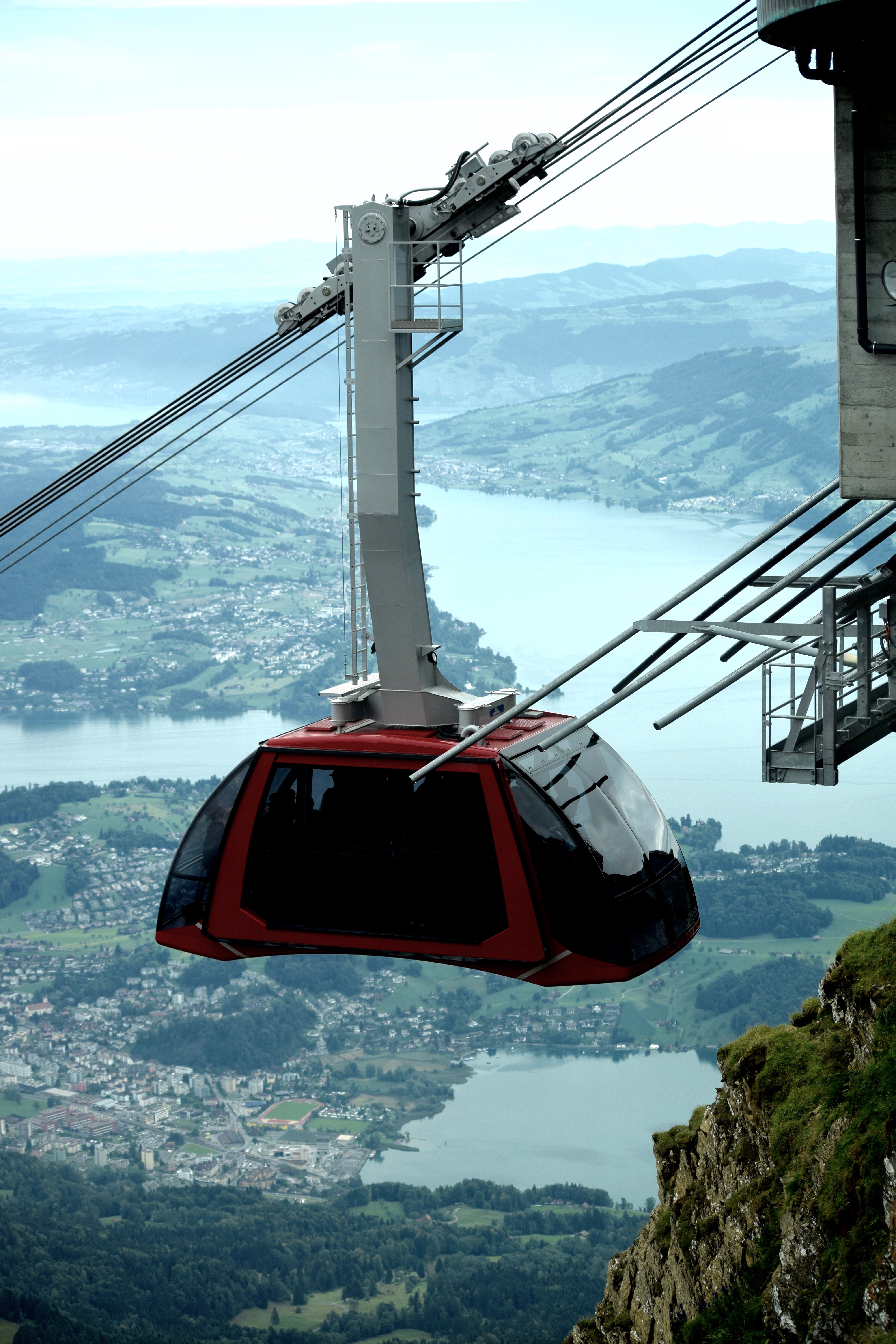 After a few hours on top of the world though, we decided to take the gondolas/cable cars down to Kreins. These run very frequently, so it's easy to hop on, hop off. I'll let the pictures speak for themselves on this one…….
Through the clouds we go!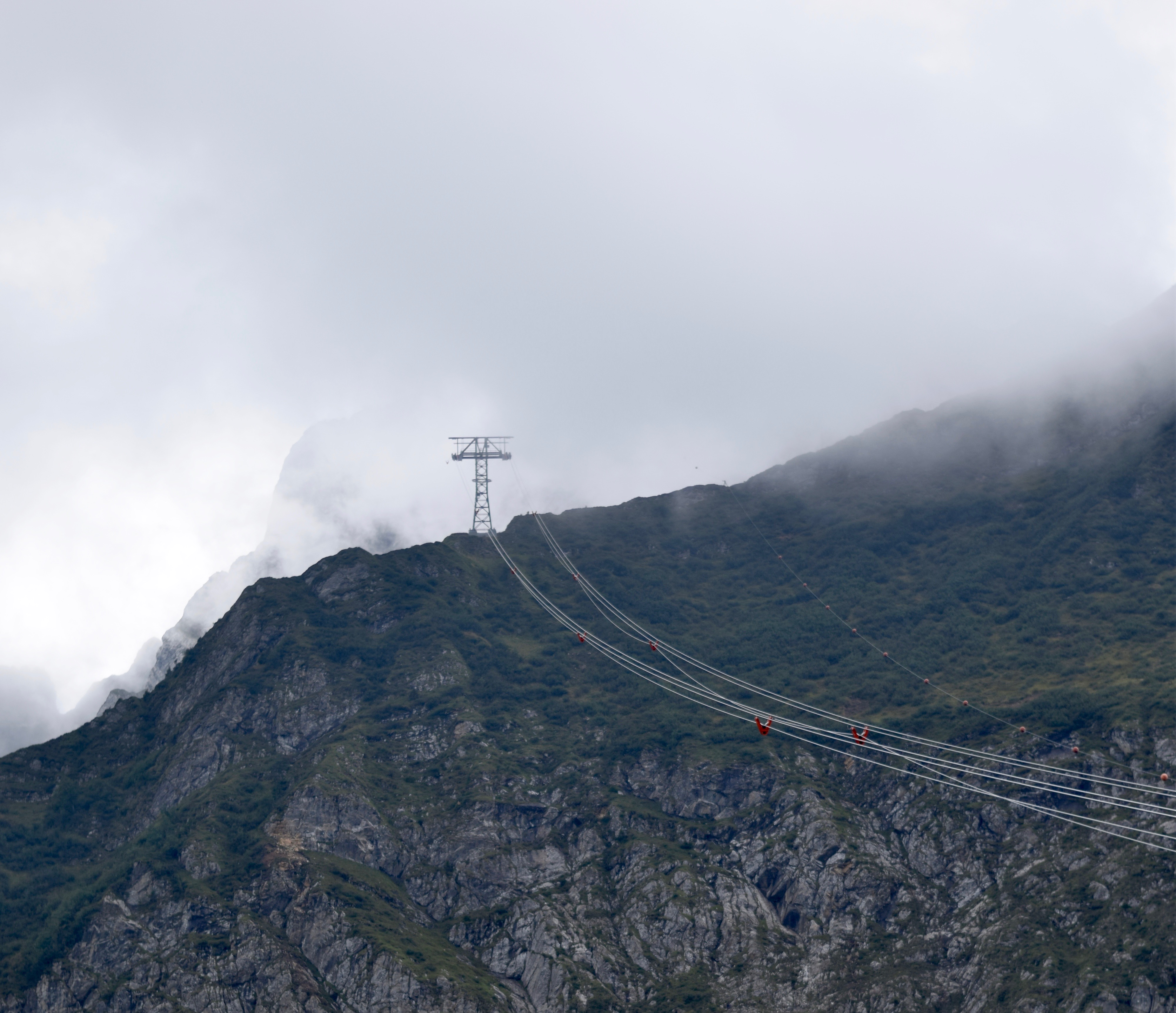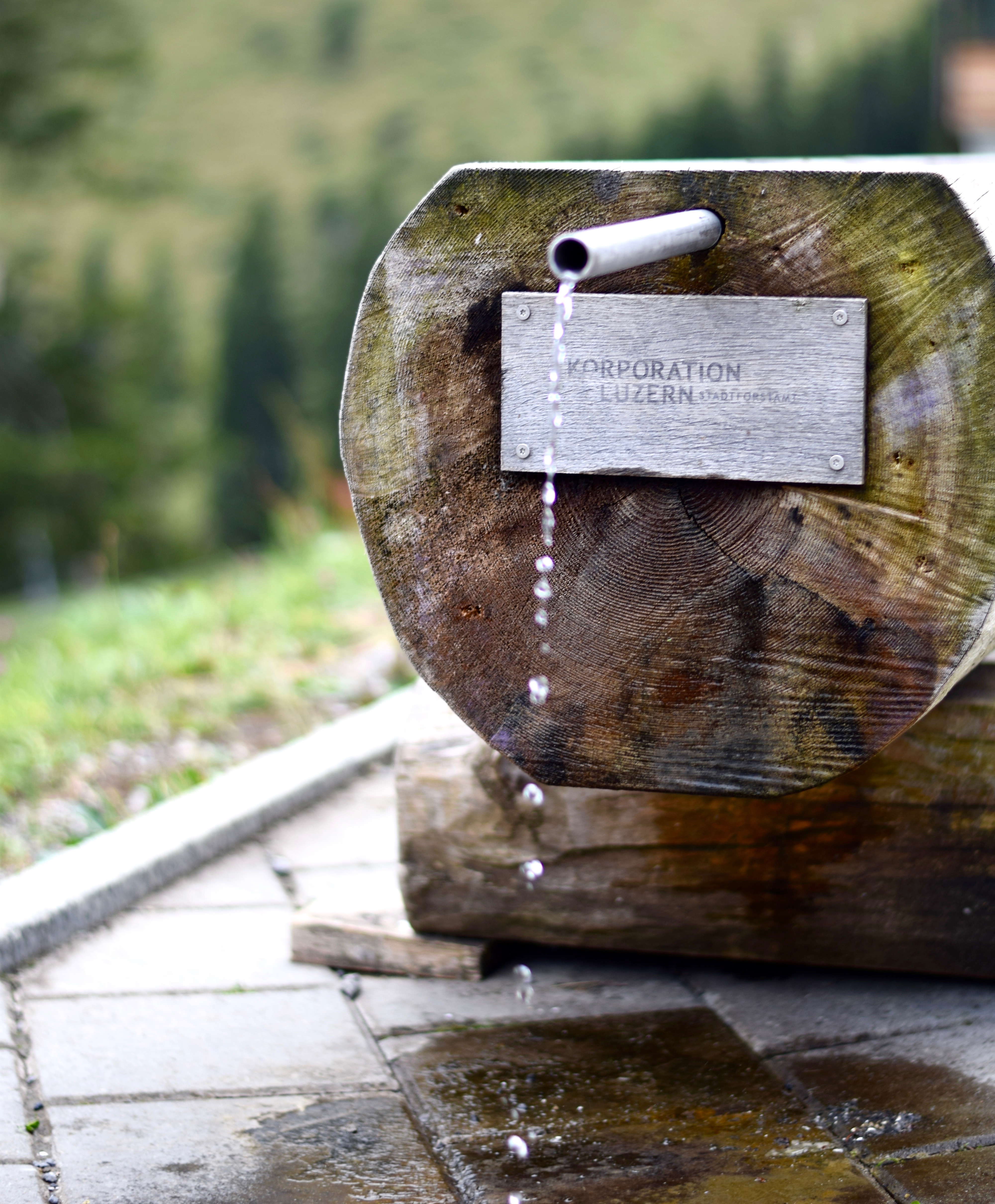 Half way point- the water is SO clean in Switzerland! I really wish I could have bottled it all up and taken it home.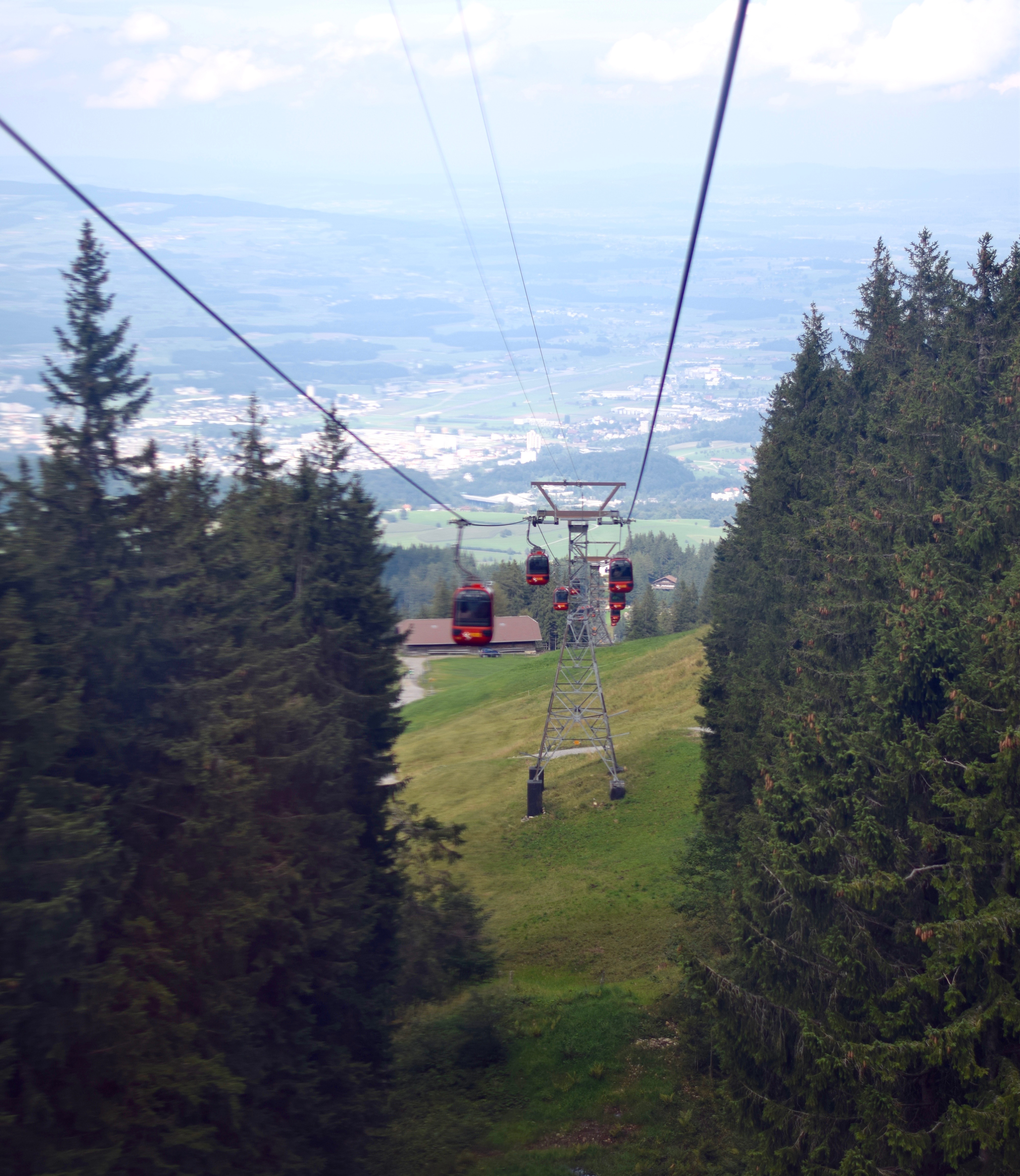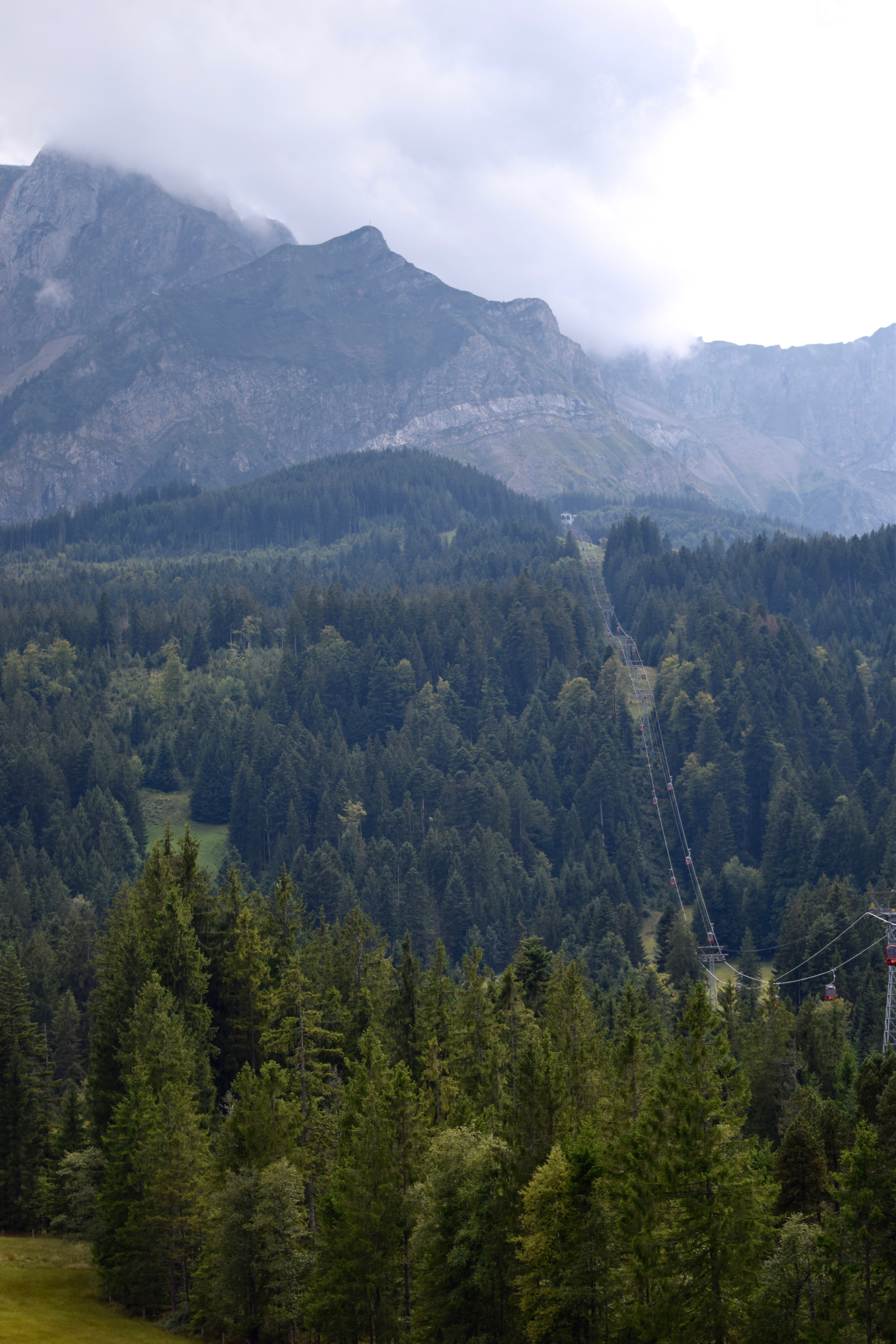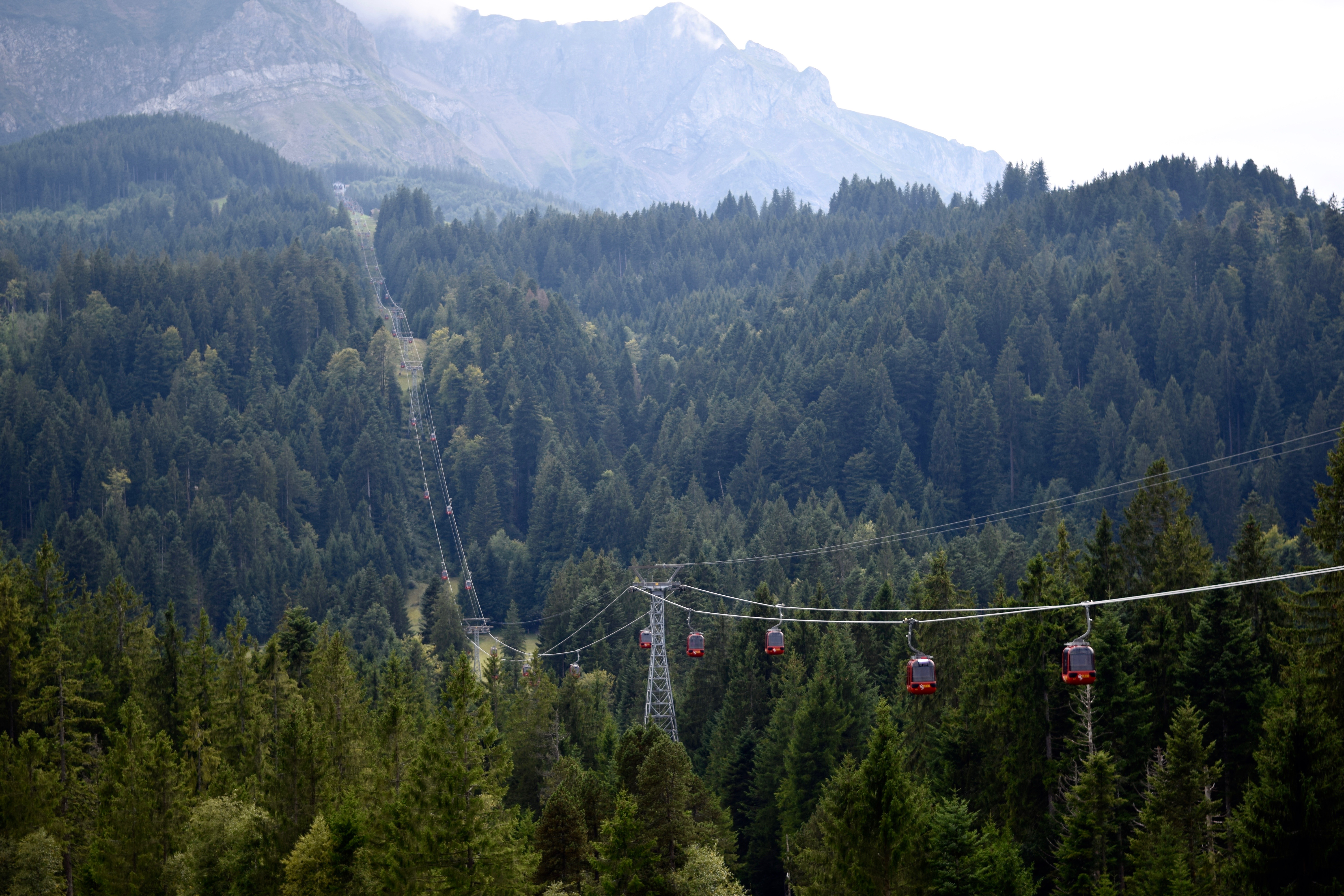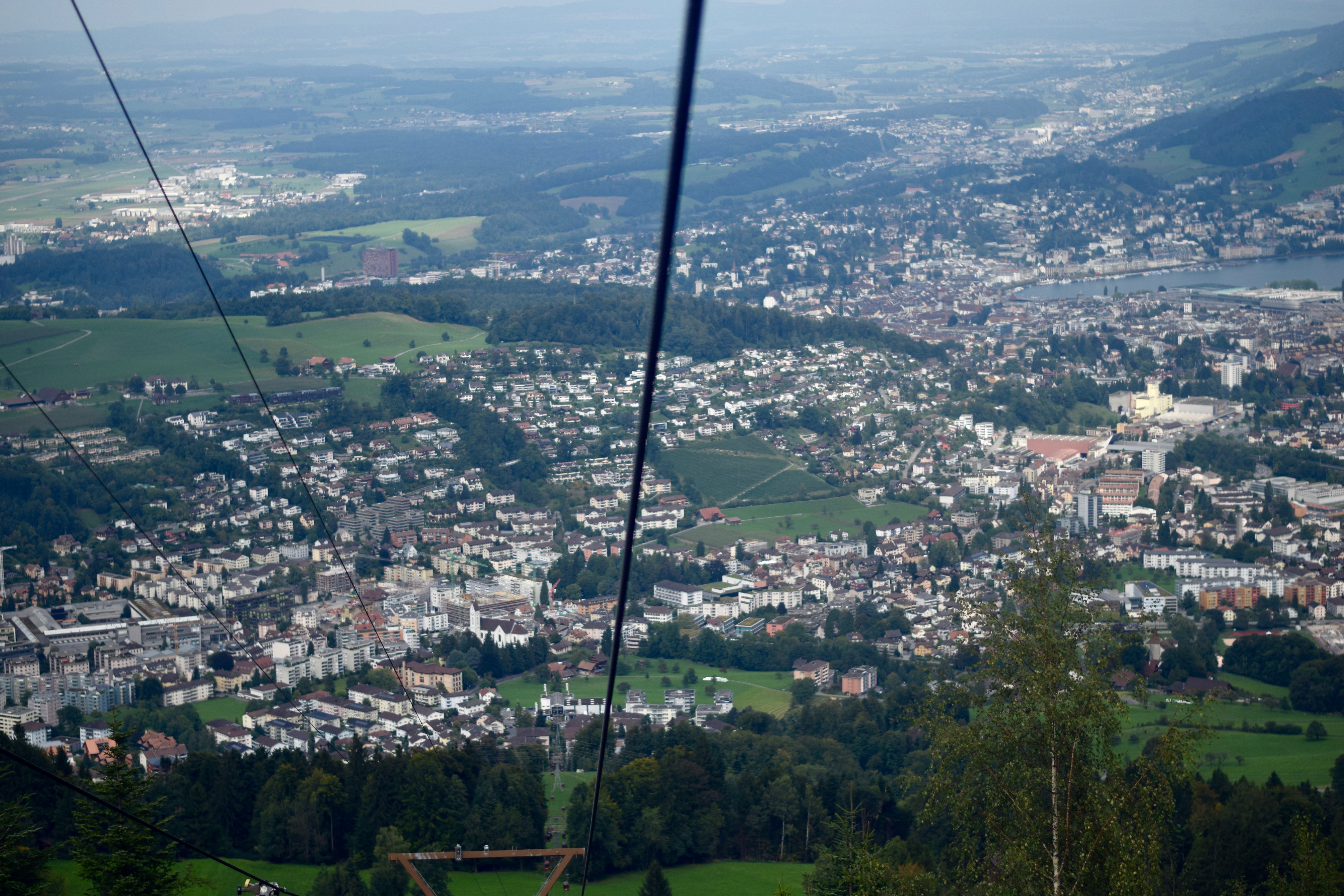 Once we made it to Kreins, it was a quick 10 min walk to the bus that brought us back to Lucerne. There's signs, but pretty much you just have to follow the people and you will find the bus stop!
We got back a little after four and decided to rest a bit in our hotel before setting back out for the night. I think we both were just SO overwhelmed with our day adventure that we were exhausted. Overwhelmed in the best way possible just trying to soak up what we'd just done!
If there's one piece of advice I can give you, it's to put Mt. Pilatus on your bucket list, as well as Lucerne! You will NOT be disappointed 🙂
Stay tuned – Friday I'll be sharing some of my favorite things we did in the town of Lucerne, as well as a review of our hotel.
XOXO